For about two decades now, Sega home consoles have been extinct. If you are 22 years old or younger, it is likely that you have never played (or much less owned) a Sega Home Console. JRPG fans who did own Sega systems back in these systems' "heydays" know that they didn't have as many role-playing games as the NES, SNES, and the PlayStation, but the JRPGs that they did have were great, nonetheless.
Thus, today we are ranking the best five JRPGs featured on Sega consoles. Note that some of these games were eventually ported to other systems, and some are available on some of the recent Sega Genesis (Mega-Drive) collections available for download in different modern gaming platforms today.
5. Phantasy Star IV: The End of the Millenium (1993, Mega Drive)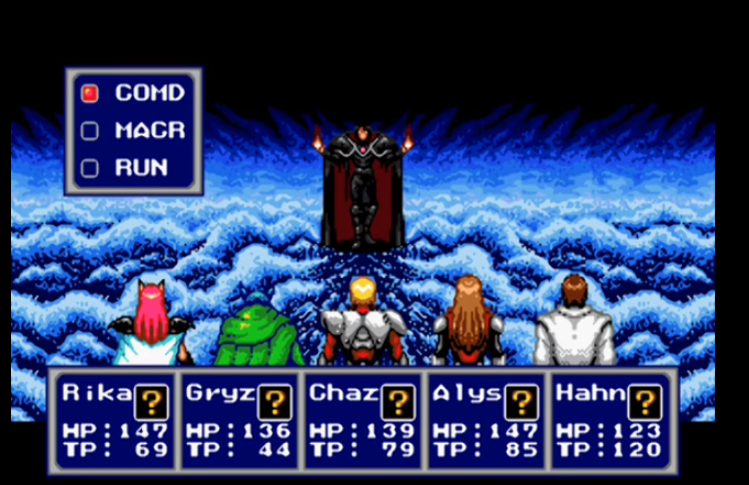 Phantasy Star was Sega's answer to Nintendo's Final Fantasy and Dragon Quest games back in the 1980s. True, neither of the latter two franchises (FF and DQ) are made by Nintendo, but for a time (NES to SNES) they were exclusively featured on Nintendo's hardware.
Phantasy Star IV, as its numbered title implies, is the fourth title in Sega's popular RPG series, and it was well received in 1993 by critics everywhere. The game holds a 9/10 IGN score. PSIV was one of the best JRPGs that could be played on the Mega-Drive, and one of the reasons to own Sega's little (if you bought the revised version) black system if you were into RPGs back in the early 1990s.
Customizable A.I. options for your party members during battles, and sci-fi setting helped Phantasy Star IV to stand out from the Medieval fantasy settings that were popular within the Dragon Quest and Final Fantasy franchises, at the time.
Phantasy Star IV is regarded as one of the greatest RPGs of all time, if it wasn't for its shoddy translation (which isn't an uncommon problem for games of this era) the game would be the perfect old-school JRPG experience.
4. Shining Force III (1998, Sega Saturn)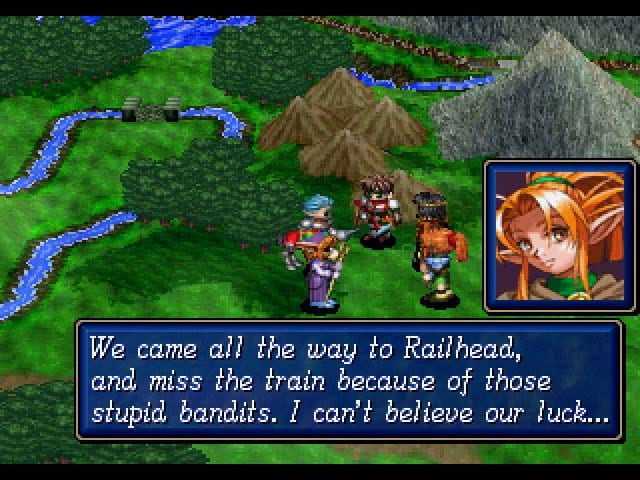 There are two important things that you need two know before diving into this classic: It is incomplete, and it remains one of the greatest games ever made, in spite of being only the first scenario out of three. Shining Force III is never talked about in the same breath as Final Fantasy Tactics due to its (unfinished) state in Western territories, and the fact, that almost no one has ever played it.
Other than that, Shining Force III is a fantastic tactical RPG that everyone with a small fortune should try to play today.  The game will cost you anywhere from  $650-$700, while a working Sega Saturn is about $300. So, if you have $1,000 to spend on video games, and are JRPG fan, you can't go wrong with this combination, even if you will never get the finish the full story.
3. Lunar: Eternal Blue (1994, Sega CD/MegaDrive)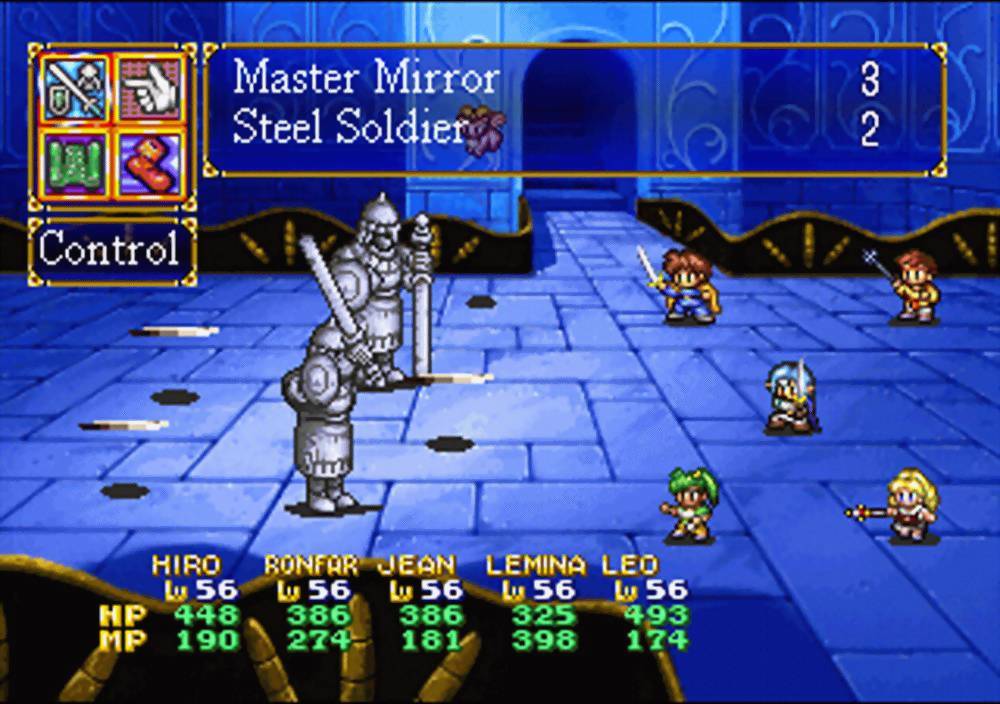 Lunar: The Silver Star could easily take Lunar 2's place here, or the place of any of the other games featured within this list. However, in order to open up some space for other titles I had to settle for my favorite Lunar of the two: Eternal Blue.
Eternal Blue builds upon the revolutionary audio/visual presentation of the first game (Anime cutscenes, and voice acting) and delivers a longer, funnier, and more epic quest line. Working Designs did a stellar job in translating the game for American audiences, and it is this stellar work in the game's translation that makes Lunar: Eternal Blue (and Lunar: The Silver Star) a more enjoyable play today than Final Fantasy VI, at least in my opinion.
Lunar: Eternal Blue is a game that gets funnier the older that I get, and while the game is a very linear (and simple) turn-based quest, there is no denying that Sega CD owners were playing one of the greatest JRPGs of 1994 that wasn't titled Final Fantasy VI.
2. Panzer Dragoon Saga (1998, Sega Saturn)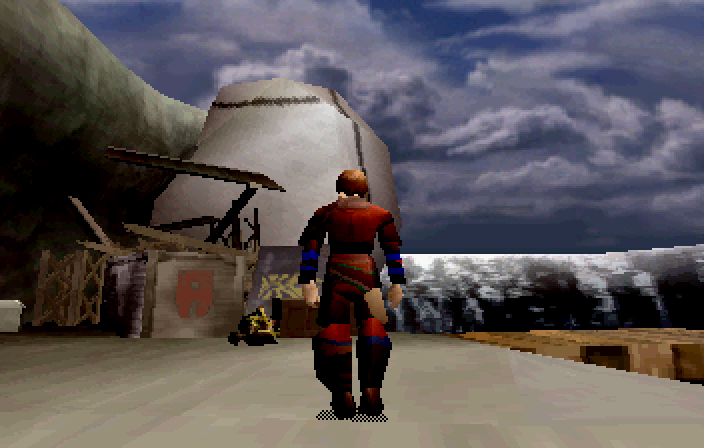 Panzer Dragoon Saga seems to top our lists every other week, and for good reason. PDS is a legendary game, a technical marvel for the Sega Saturn, and the ultimate unicorn in video games, at least as far as my opinion is concerned.
Panzer Dragoon Saga is a fully polygonal 3-D Role-Playing Game on the Saturn (a system notoriously difficult to code for in terms of 3-D gaming development), and a game that is considered, by many a reviewer, one of the greatest JRPGs ever made.
In fact, PDS is Saturn's highest rated game of all time, this fact makes the game's limited released (copies) and eventual loss of its source code, one of gaming's most heart-wrenching tragedies.
Panzer Dragoon Saga's deep story, innovative battle system, Dragon, and on foot traversal of its uniquely designed and impressive 3-D world makes it one of the best of games of all time that (unfortunately) almost no one has ever played.
Sega should find a way to emulate this title for resale in one of its old school collections. It is a shame that you would have to sell a kidney in order to afford playing the game on the Saturn these days.
1. Skies of Arcadia (2000, Sega Dreamcast)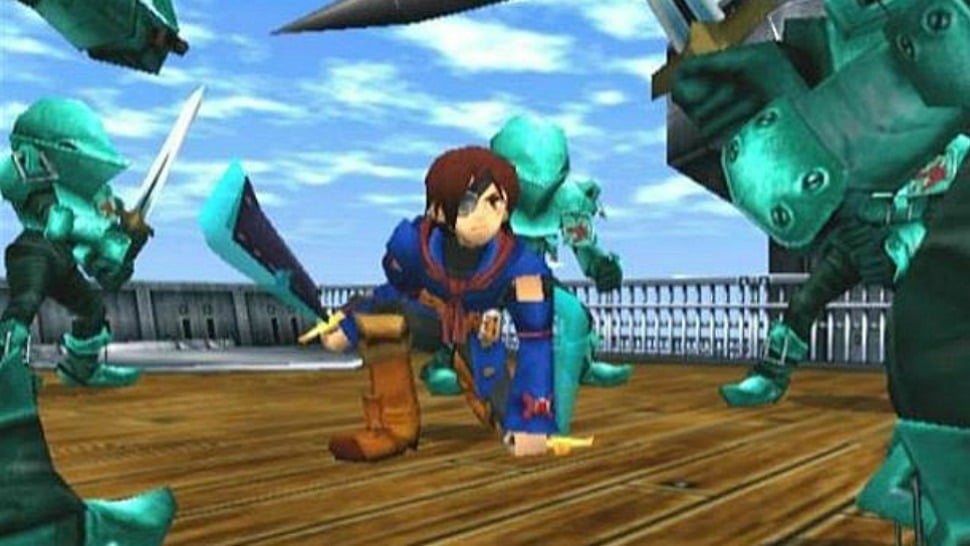 Skies of Arcadia is a favorite of mine, perhaps my favorite JRPG of the last 2o years, which is saying a lot. It didn't sell  well on the Dreamcast, a system that wasn't known as a JRPG heaven, and one that was doomed for an early grave given Sega's dire financial situation during the late 90s early 2000s.
Great sales, do not (necessarily) equal a great game, and Skies of Arcadia is proof of that. Back in the year 2000 Skies of Arcadia was one, if not, the greatest looking RPG on the market, and its world saving quest continues to be one of the most enjoyable experiences within the genre, even today.
Skies is a game that deserves a remaster, and one that (tragically) might never get one. Consequentially, if you haven't experienced this classic already, I recommend getting ahold of a Dreamcast (or a GameCube) and a copy of the game in order to experience this gem first hand. You won't regret it!
Honorable mention: Dragon Force (1996, Sega Saturn)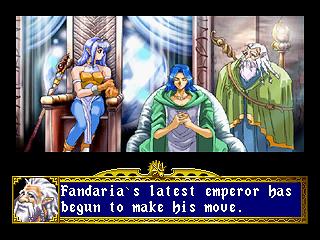 While Sony's PlayStation would eventually turn into the dominant JRPG powerhouse of its era, the Sega Saturn didn't have that bad of a start (or should I say mid life) with games like 1996's Dragon Force. Working Designs is better known for its PlayStation ports of Lunar, Alundra, and Arc The Lad the Collection, but Dragon Force is one of its finest games.
The tactical RPG which featured multiple characters, each with a storyline to follow, is one of the greatest games of all time in Sega Saturn's library.
Agree with the author? Couldn't disagree more and are frothing at the mouth to tell him? Leave a comment here, on Facebook or send an email and make sure to follow Never Ending Realm on Facebook, Twitter, and YouTube!