We have been doing a bunch of 'top five game' articles for weeks now. Some of these turned into top ten lists, as we would round out the lists with "Bottom 5 of the Top  10" features.
But what about the worst games for each platform, and genre? Fear not, the wait is over. We have tasked ourselves with listing them for your reading pleasure.
Today, we start out with the lowest rated (according to critics) role-playing games on the PlayStation. Before we get going, there are a few details that you need to know about.
First, Metacritic isn't as ancient as Gamerankings.com was, thus, not all PlayStation 1 games seem to have a review data base. Therefore, not all "bad" games made it to the list, and which means that a couple of good games did make the list. So please, don't shoot messenger (Hint: Us!), we are only listing these games based on their Metacritic rating.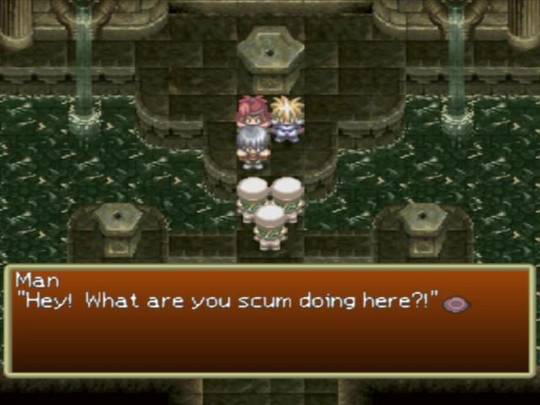 This game has had a few versions released post its PS1 launch. Combined, it has actually sold well over a million units (the number is closer to two million) making it one of the most popular games within the Tales series. That said, it went under the radar of many PS1 owners at the time of its original release.
After all, it was a 2-D game in the era where 3-D was all the (new and cool) rage. Still, it sold 800,000 copies on PlayStation alone, it was a successful game commercially. To be fair, Tales of Destiny 2 did decently in critic reviews.
A 78 rating is not bad, it is considered good (or "green") by Metacritic standards. The issue that Metacritic has is that its game database for the 90s isn't as extensive as Gamerankings.com's was, so there is little to chose from in terms of the bottom of the barrel.
As far as the game itself goes, Tales of Destiny 2 follows the Tales Series' blueprint to perfection. Epic story, likable characters, and an action based party combat make it a must own for the Tales' fans, and given its 8.4 user rating, Tales of Destiny 2 should be an enjoyable experience for most JRPG fans.
9. Lunar: Silver Star Story Complete (1999) – Metascore: 78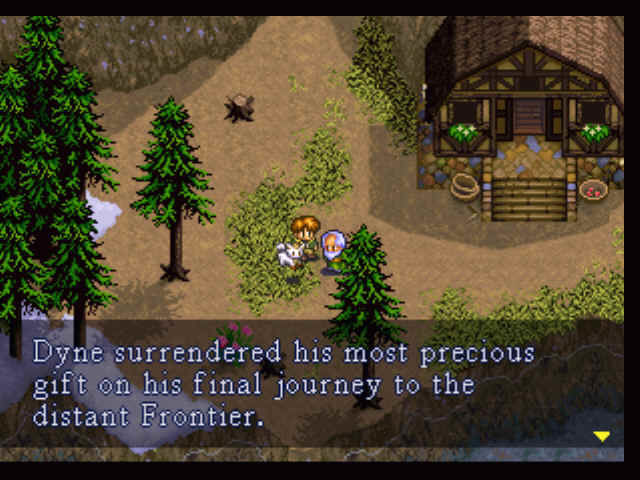 This one will stir some controversy. The game holds a Gamerankings.com 86 Meta rating, this score is closer to the truth than Metacritic's own rating (based on 15 critic reviews). But alas, a 78 is its Metacritic rating, and thus Lunar finds itself here on the "worst" PS1 RPGs list. Blasphemy, I say!
Lunar: Silver Star Story Complete is a great RPG, packaged (and translated) masterfully by Working Designs. Being that it was a 2-D JRPG in 1999 it is likely that many critics did not appreciate the game for what it was (A Sega CD port). Lunar: SS was one of the most important RPGs during the early 1990s. The game set presentation standards for how JRPGs would be made years later on CD based 32-bit consoles.
While the gameplay must have felt simplistic by 1999 standards, I believe that critics overlooked its charming story, amazing characterization, and incredible presentation.
8. Dragon Warrior VII (2001) – Metascore: 78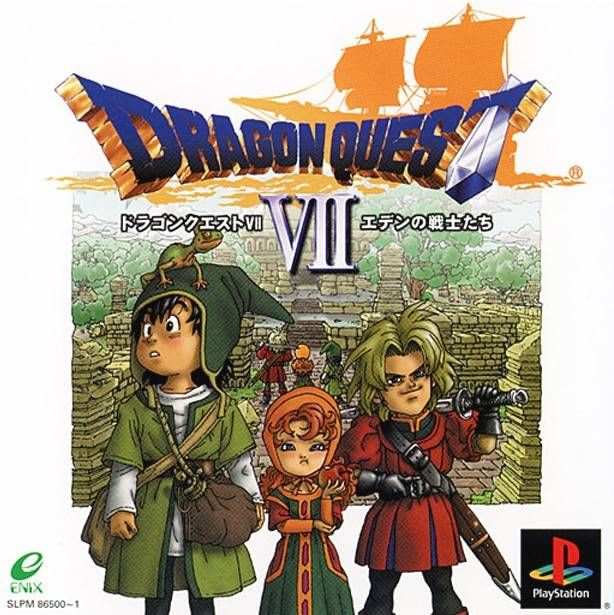 Dragon Warrior VII's place on this list is well deserved. In fact, personally, I would dare say that it deserved a lower score. Dragon Warrior VII arrived at the very end of the PS1's lifecycle with visuals that belonged in 1995. The game has one of the most tedious combat, and leveling up turn-based systems ever conceived by man.
The 100+ hour quest featured a boring plot, complimented by low level character development, and repetitive fetch quests. The game sold incredibly well in Japan (as all Dragon Quest games do), but only sold 200,000 copies in North America.
Personally, Dragon Warrior VII left a bad taste in my mouth after spending some of the most hellish hours (115 to be exact) that I have ever wasted on a video game in my life. Some players might have enjoyed it, but for most the part, I don't think that there has ever been a more tedious, and archaic game in existence than Dragon Warrior VII.
The game holds an 8.5 rating amongst 37 users, so apparently some of you out there did find enjoyment in DWVII's masochistic approach towards its gameplay.
7. The Legend of Dragoon (2000) – Metascore: 74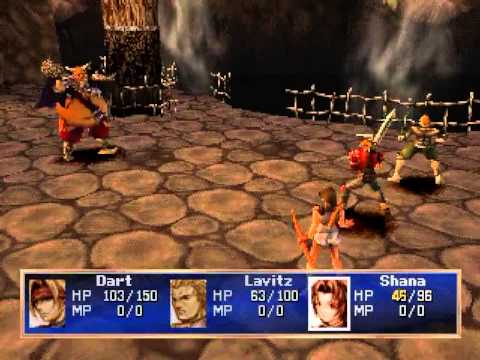 This one is bound to get us some interesting feedback. I, Samuel Rivera, already known as "The Legend of Dragoon's public enemy number #1" (just because I think the game is average), will likely catch some Facebook fire over this.
The Legend of Dragoon fanzine will claim that I purposely included the game here, but a quick search in Metacritic will validate the game's placement on this list. In all honesty, I don't think The Legend of Dragoon is one of the worst ten RPGs on the PlayStation 1.
LoD is critically accepted as an average game with high production values. Its 74 rating confirms this, but given Metacritic's limited PS1 database, the game finds itself here (on this list) in place of something like Eternal Eyes.
Legend of Dragoon posseses a grand story (in scope), with grand ambitions, but aside its decent combat mechanic (additions), the game was nothing to write home about. Given the proximity of its release date to verifiable masterpieces such as Chrono Cross and Final Fantasy IX, it is no wonder that long time RPG critics were not impressed.
On a positive note, 358 fans of the game gave The Legend of Dragoon an average of 8.9 in their user reviews. This number showcases that the cult following it garnered over the last two decades feels differently about the game.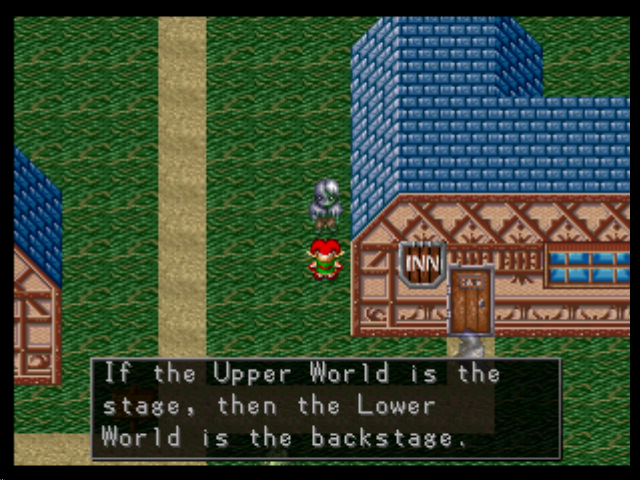 RPG maker is, technically, not a role-playing game, but a toolset that allows you to make your very own JRPG. This game had been available in different versions on PC before it arrived on the PlayStation 1. The PlayStation 1 version, however, allowed the game franchise to tap into a fan base that had largely entered the genre through the one and only Final Fantasy VII. Some of these gamers had aspirations of taking their fan fictions (or original RPG stories) to the small screen. RPG Maker gave them an opportunity to do just that.
However, cumbersome memory restraints, and a difficult interface (for the common gamer) made RPG maker a difficult toolset to navigate and create games with. Patience, was the most important skill/talent/gift in order to attain success in this 'RPG creator' toolset.
Apparently, critics who probably had to review a certain amount of games monthly in order to pay their bills, didn't seem to have the patience (and time) to deal with the game's hindrances, and thus we are left with a 66 average rating for RPG Maker.
That said, even when patience (and imagination) were applied, RPG Maker was only capable of delivering a 16-bit (2-D) looking RPG, which probably did not do the tool set any favors when the potential fan base for the toolset was playing great (modern looking ) games like Final Fantasy VII-IX at the time.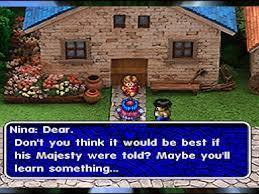 Torneko is legendarily a bad game, there is no way around it. In fact, Torneko is such a bad (and rare) game that none of the links to the critics' reviews on Metacritic work. So, as it turns out one of the few reviews on the net available of the game, actually belongs to our web page from nearly two decades ago.
I didn't review the game, it was one of the few games on the site that was reviewed by one of our contributing writers two decades before we made it into the "big time". Either way, we might be the only site with a working review from the game's actual era, so yay!
Torneko had a few strikes against it. First, it looked terrible. Torneko might actually look worst than Dragon Warrior VII, and that my friends, is not something to be taken lightly.  Deformed Sprites on top of badly rendered polygonal environments wasn't an attractive look 20 years ago, and it certainly isn't attractive today.
Second, Torneko is a dungeon crawler that consistently resets your progress back to zero…in an era with actual great dungeon crawlers like Azure Dreams, Torneko: The Last Hope, was just hopelessly bad (and tedious).
Third, it was based on pre-Dragon Quest VIII, Dragon Quest. Dragon Quest wasn't popular on the west before   DQVIII modernized the series, and it is likely that gamers, and critics alike, did not give 'two cents' about Torneko's (DQIV) plight.
Still, if we go by our review (written by Antix) in which the game got an overall score of 1.5 out of 10, then yes! I am in full agreement that Torneko: The Last Hope is one of the worst PS1 RPGs of all time.
In truth, given that Antix quit the game after the third dungeon (the human soul can only take so much punishment), I guess I have to use my own experience (and the critics reviews of Torneko) with Dragon Warrior VII in order to vouch for this game being a terrible mess.
For me, Torneko is guilty by association.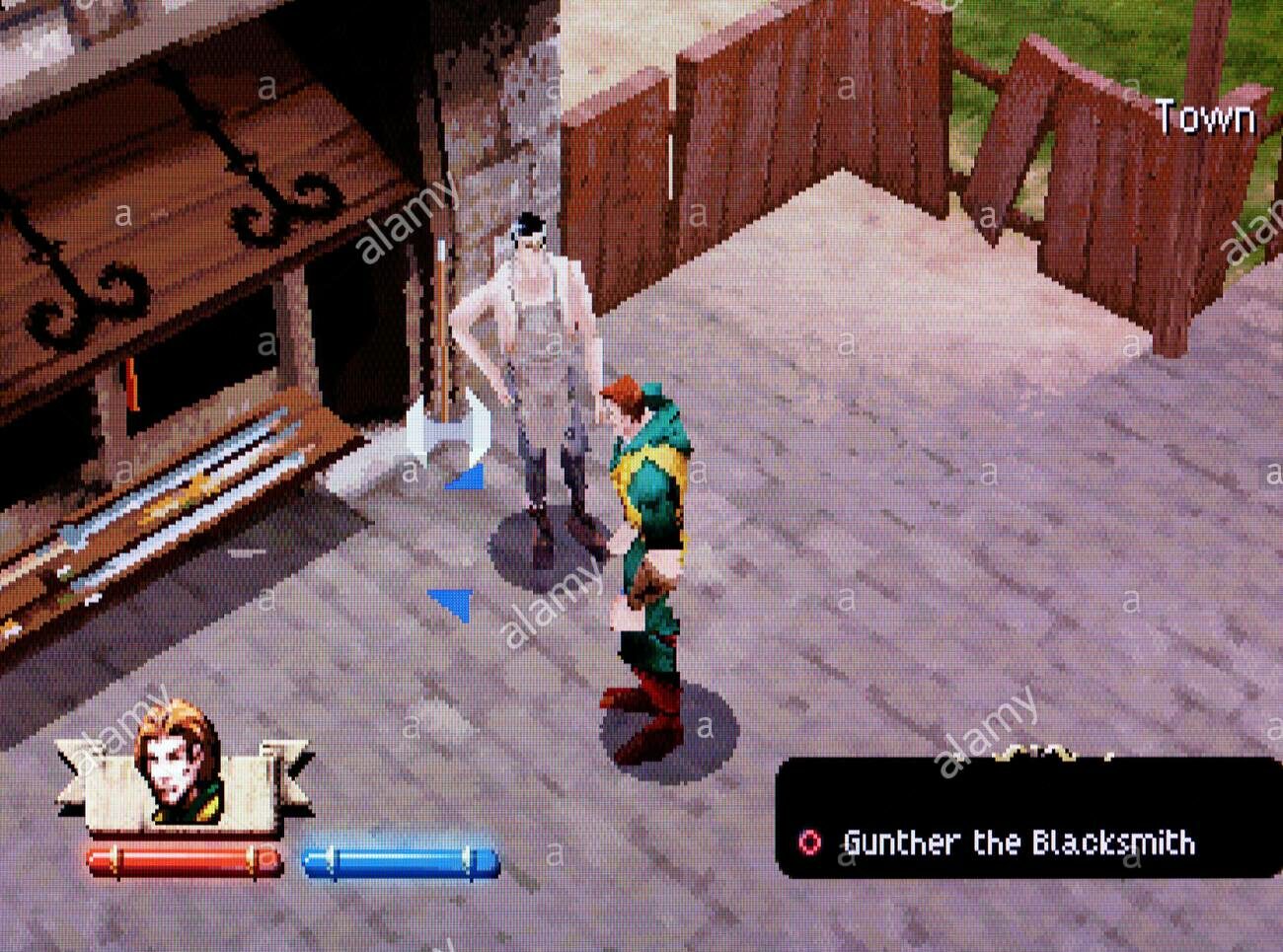 Darkstone is an action-RPG in the mold of Diablo. Notice that I said in the "mold of" and not "as good as" Diablo. The game was the definition of pedestrian. Pedestrian graphics, gameplay, and visuals rounded out a package that most would have found 'okay' as long as they were fans of Diablo's brand of combat.
Darkstone's biggest selling point was not its 'quality' it was its cheap price point. The game retailed 'new' for only $9.99, which seemed like a steal, but there is saying that states that "You get what you paid for", and that has never been truer than in Darkstone's case.
In Darkstone, you got a competent Diablo-styled Action-RPG and nothing more. Poor Storyline, and terrible graphics doomed Darkstone to obscurity despite its low price point.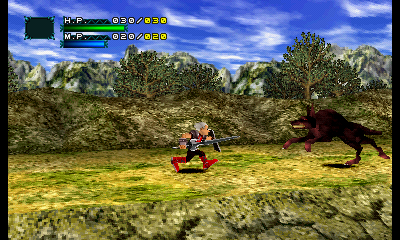 Critics did not love Dragon Valor, and given the fact that decision making (during the game's chapters) changes the out come of the game's story (and the other playable character choices), this was some what surprising. The game's combat mechanics were fun, and the game's length itself was short.
Unfortunately, critics of the time expected more out of their actions RPGs. Perhaps some of the game's simpler aspects, and short length made it so that Dragon Valor wouldn't be appreciated for what it was: A short, fun and somewhat empty Action-RPG.
As with The Legend of Dragoon, Dragon Valor found a more receptive crowd with gamers, as the game holds an 8.9 User rating on Metacritc.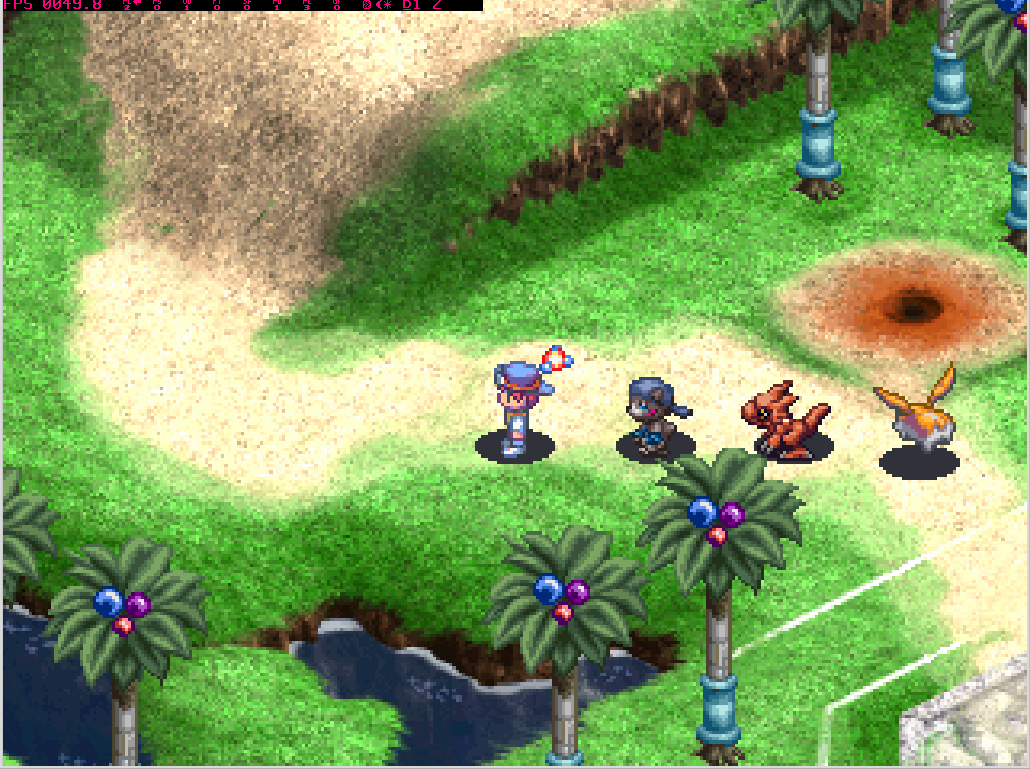 I will admit, I was never a fan of the Digimon anime series (I was a Pikachu lover), and I didn't even bother to try any of the games under its brand. Awful critic reviews were the main reason why I never tried this series.
While Digimon World 3 models itself after the era's Final Fantasy entries, the game found little to no favor amongst western critics. Difficult grinding stretches, and a sub par storyline were definite turn offs for critics. These journalists stated that 'only Digimon Fans' would find any sort of enjoyment in the title.
As with other titles on this list, Digimon Fans came out in support of the game by rating it an 8.5 (out of 10) in User review scores.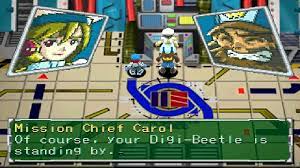 At this point, either the critics hated Digimon games with all of their might, or the games were actually truly awful. Given the vast variety of critics that felt that Digimon World 2 was not just a bad dungeon crawler, but one of the worst (yes, even worst than Tornado) RPGs in history, I will lean towards the "Digimon World games are awful" theory.
Described as a "Bland Dungeon Crawler" by some critics, and its combat as "exciting as watching paint dry" by an Electronic Gaming Monthly reviewer, there is no doubt in my mind that Digimon World 2 deserves its spot on this list.
Agree with the author? Couldn't disagree more and are frothing at the mouth to tell him? Leave a comment here, on Facebook or send an email and make sure to follow Never Ending Realm on Facebook, Twitter, and YouTube!