Castlevania: Lords of Shadow is my favorite Castlevania game of all time. Yes, I know, blasphemy! But keep in mind that I have always preferred 3-D over 2-D gaming, and that Castlevania 64, despite all its flaws, has been the Castlevania game that I have played the most.  
Castlevania is a series that never quite got it 'right' in its transition from 2-D to 3-D. That said, Castlevania: Lords of Shadow was a pleasant surprise for me in 2010. The game surpassed of all the expectations that I had for it.  
The Day Castlevania Turned into God of War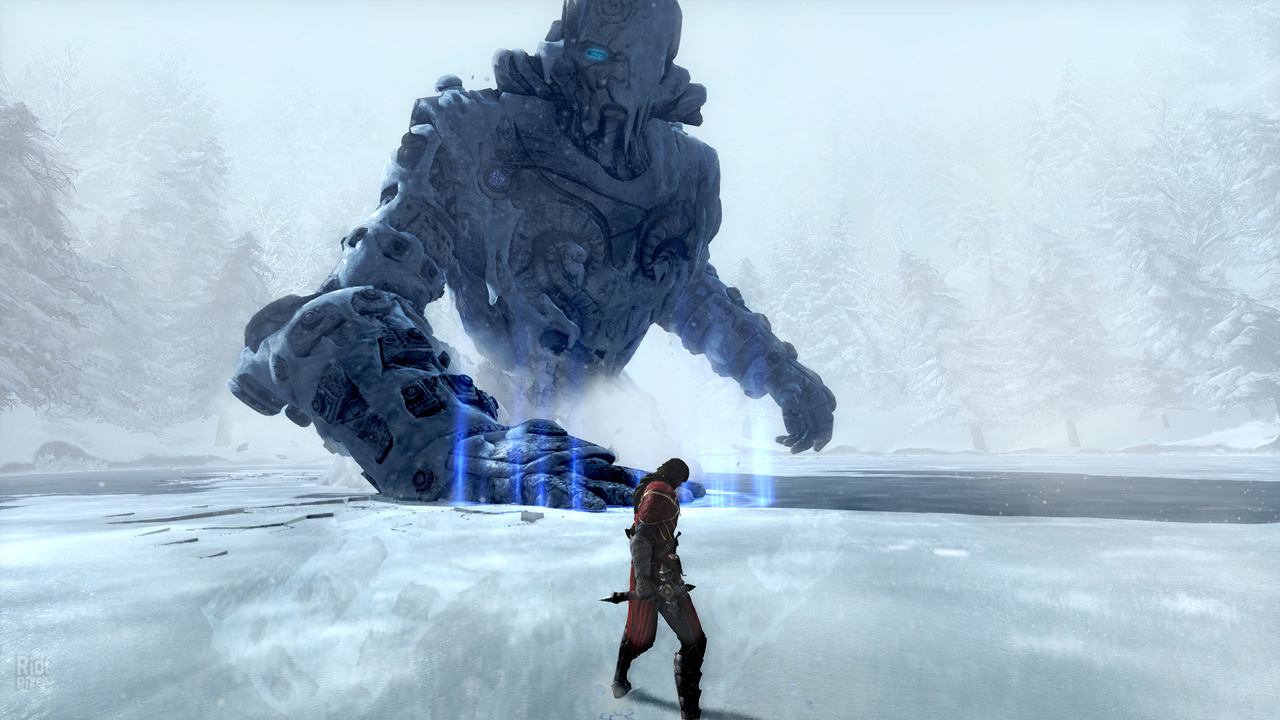 God of War has been one of my favorite gaming franchises since it first arrived on the PlayStation 2. Castlevania: Lords of Shadow took a lot from God of War's combat, and even some inspiration from games like Shadow of the Colossus.  
This doesn't make Lords of Shadow special in any particular way. Many games were inspired by the aforementioned games, but I feel that Lords of Shadow did better than most in that regard, while managing to stay true to many Castlevania conventions in the process.  
The game was (and remains) a joy to play. Combat was challenging, but it was never frustrating, and the game world was both beautiful and terrifying. The game might have overused quick time event button presses during boss fights, but I was able to tolerate this given the quality of the rest of the combat, and the game's overall level design. 
While Hideo Kojima produced and supervised Lords of Shadow's development, the game was truly the result of Madrid based studio, MercurySteam.  
Konami had the right idea in taking Castlevania out of the hands of Japanese developers in order to infuse a much-needed western perspective into its popular vampire franchise. The series had grown commercially stagnant during the first decade of the 2000s, and drastic changes had to be made.  
Western Flair, Compelling Story, and Dark Artwork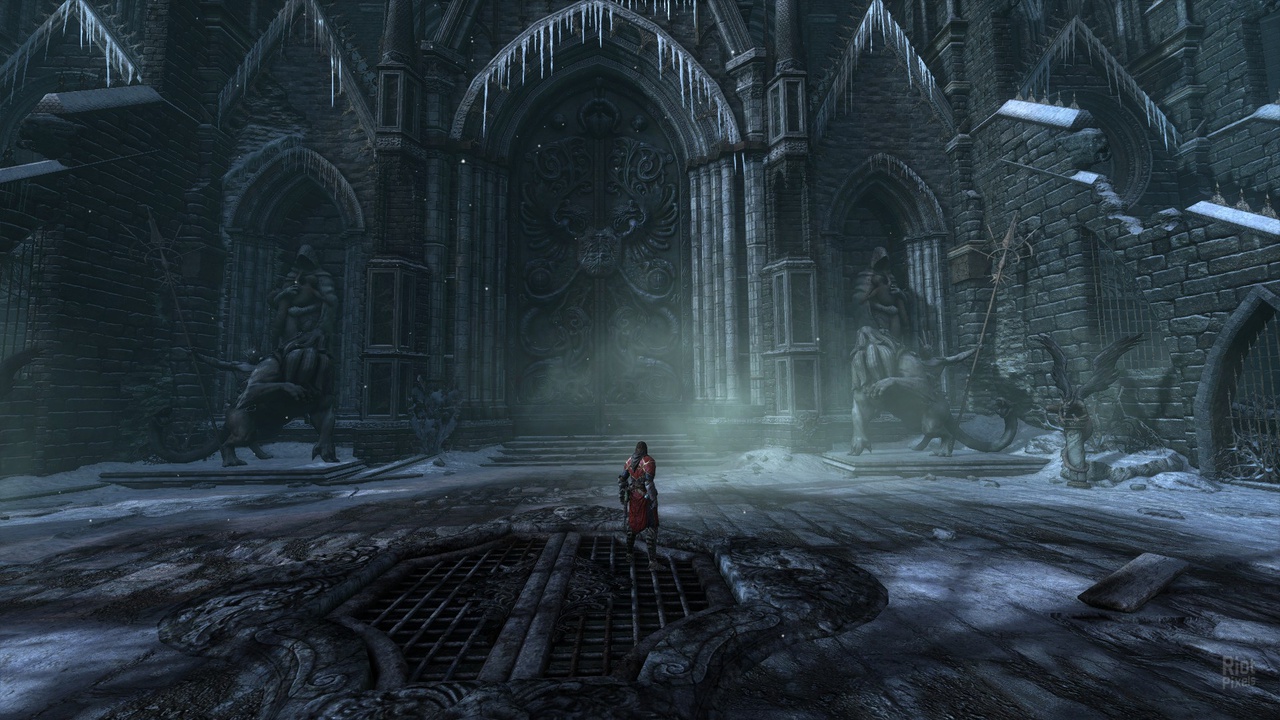 Lords of Shadow was quite darker than previous Castlevania games. It also did an awesome job in utilizing traditional Castlevania lore and characters (Carmilla, a Belmont protagonist, and Cornell) while also infusing lore pulled from other fictional properties and foreign (depending on where you live) cultural horror mainstays such as the Chupacabras.  
In my opinion, the writers did a phenomenal job combining all of these fictional elements into a single storyline. Castlevania: Lords of Shadow completely captured my imagination during my playthrough. I found its tale a bit more engrossing than God of War's take on the classic ancient Greek setting and was pleasantly surprised by the quality of the game's voice acting, featuring Hollywood talent like Patrick Stewart and Jason Isaacs.  
The entire audio/visual presentation package screamed 'AAA' budget with the vampire/werewolf sections resembling the Underworld (film series) aesthetic look in ways that I haven't seen another game emulate. Skyrim would eventually try its hand at the vampire/werewolf formula, but it did so a few years after Lords of Shadow did.  
For Xbox 360 owners at the time, Castlevania: Lords of Shadow was as close as they could get to playing a God of War type of experience without having to own a PlayStation 3 in order to play Sony's megahit itself.  
While Lords of Shadow's story doesn't go beyond the protagonist looking to resurrect his murdered wife by taking on the hordes of evil, the game's gothic artwork and usage of popular horror lore elevated the entire experience to higher level. 
Is Castlevania: Lords of Shadow the Greatest 3-D Castlevania Game Ever?
I think it is, and it is not a close race. In fact, if I was given the choice of replaying any Castlevania game today, my choice would be Lords of Shadow. In truth, Castlevania: Symphony of the Night will likely remain the series best and most respected game, but I enjoyed Lords of Shadow more. I would have loved a better sequel than the one we received.  
Lords of Shadow 2 received pedestrian critical scores and sold far less units than the original title which prompted Konami to shut down the franchise. Yes, no original Castlevania games have been made since Lords of Shadow 2, which is tragic.  
Castlevania: Lords of Shadow, however, remains an excellent game, remaining worthy of a purchase and playthrough.  
Will There Ever Be A New Castlevania Game?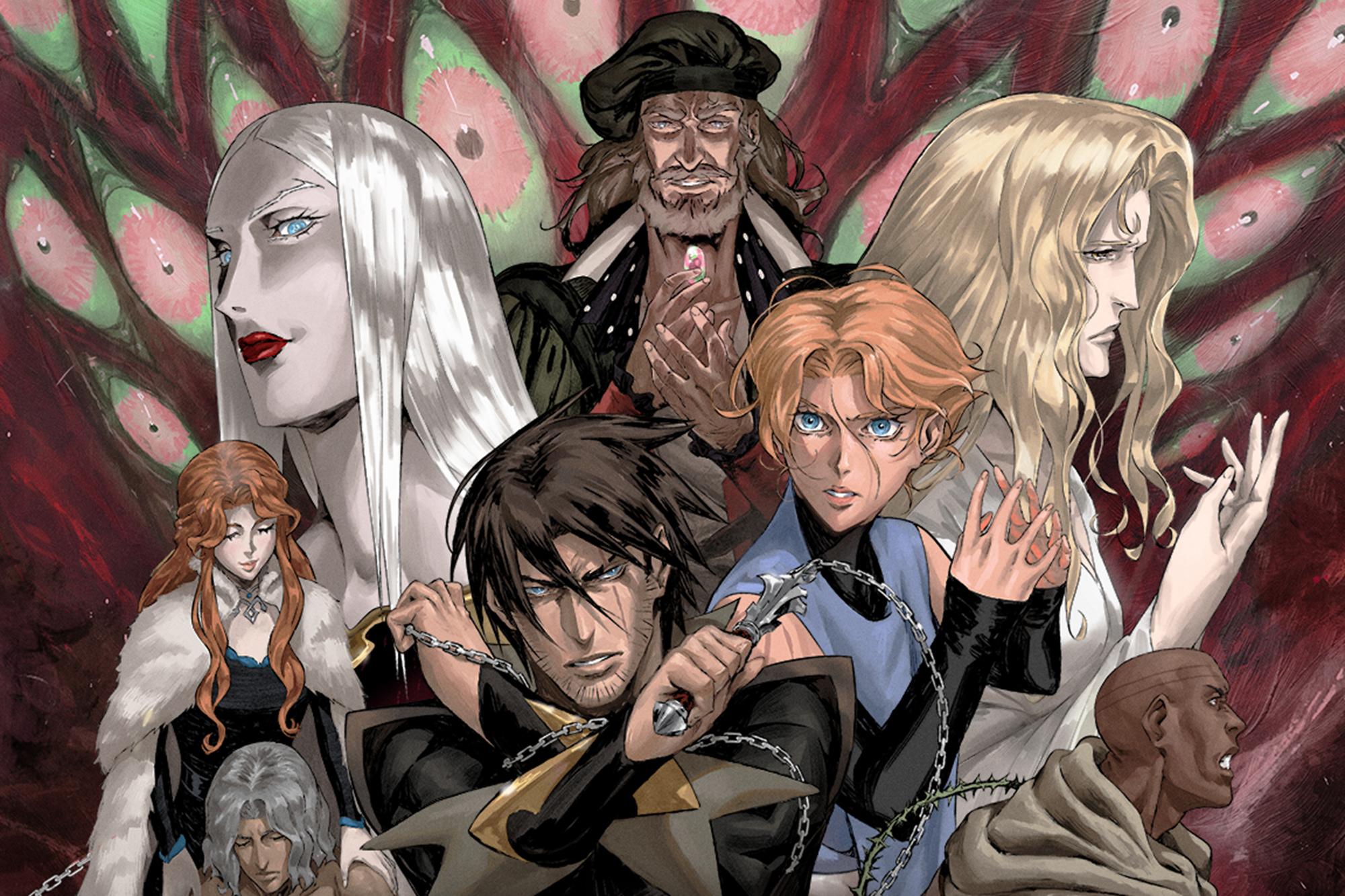 Castlevania's animated series is exceptionally well made and it has gotten enough popularity to possibly tempt Konami into rebooting the franchise at some point.
We haven't received a Castlevania game in 8 years. Konami seems to be uninterested in producing major AAA titles these days. However, there are rumors that the company is working internally on a new Castlevania game. While these rumors have not been confirmed, the IP is valuable. Additionally, Castlevania's Netflix popularity stemming from the streaming app's awesome 'anime' series based on its lore gives me cause for hope. 
The Castlevania name remains bankable, and Konami is into making profits. I would not be shocked if over the next few years an announcement is made by the Japanese corporation regarding a new title in the series.  
Agree with the author? Couldn't disagree more and are frothing at the mouth to tell him? Leave a comment here, on Facebook or send an email and make sure to follow Never Ending Realm on Facebook, Twitter, and YouTube!