This week, Final Fantasy VII turned 25 years old (Japanese release), and it seems like the perfect moment to think back and reflect on how big a game it was for both the Japanese Role-Playing genre and the PlayStation's emergence as the dominant home console player in the mid to late 1990s.  
Squaresoft Never Stopped Believing that the Genre Could Conquer the West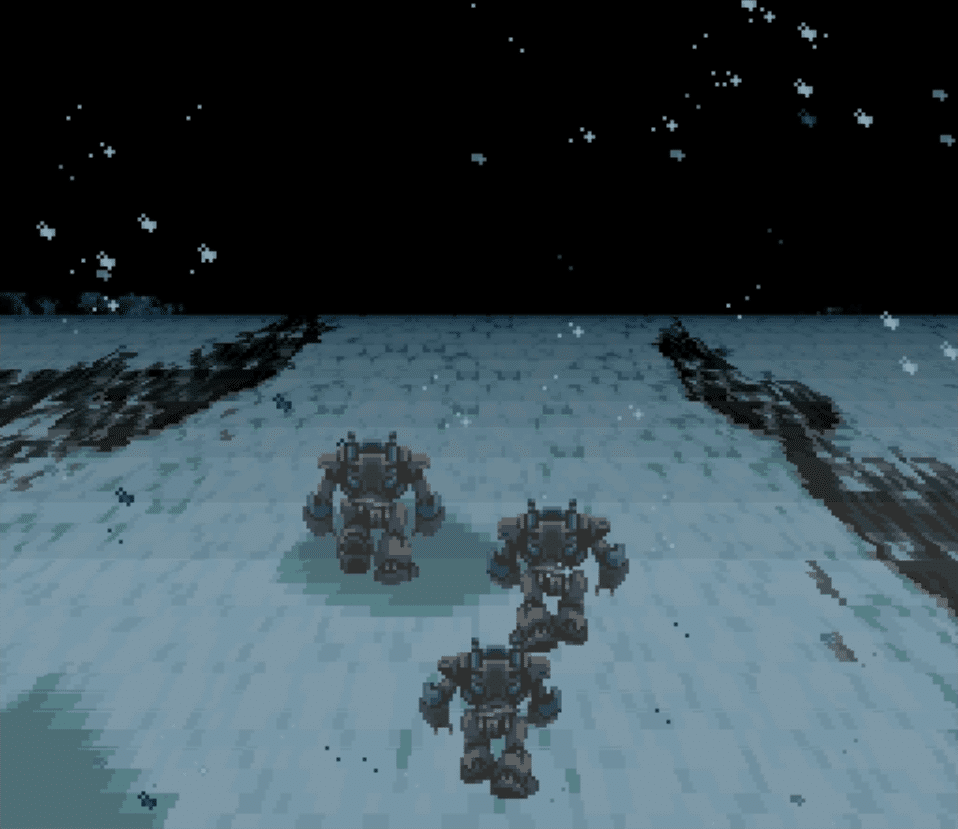 Final Fantasy on the NES was many a gamer's introduction to role-playing games. Final Fantasy wasn't a massive hit in the west, at least not in the realm of Super Mario Bros., The Legend of Zelda, or even Metroid. However, Final Fantasy turned around Squaresoft's fortunes, and while successful, the game sold significantly less copies than its closest competitors.
Final Fantasy could not supplant Dragon Quest as the RPG king in Japan, but on the Western front things would be different. From its global 1.3 million sales, Final Fantasy managed to push 700,000 of those copies on the western front.  
Final Fantasy and its subsequent sequels had plot lines, music, and visuals that resonated with western audiences in ways that Dragon Quest did not. More importantly, Final Fantasy was more accessible in terms of gameplay than its Enix counter part.   
Squaresoft had an Incredible Run on the SNES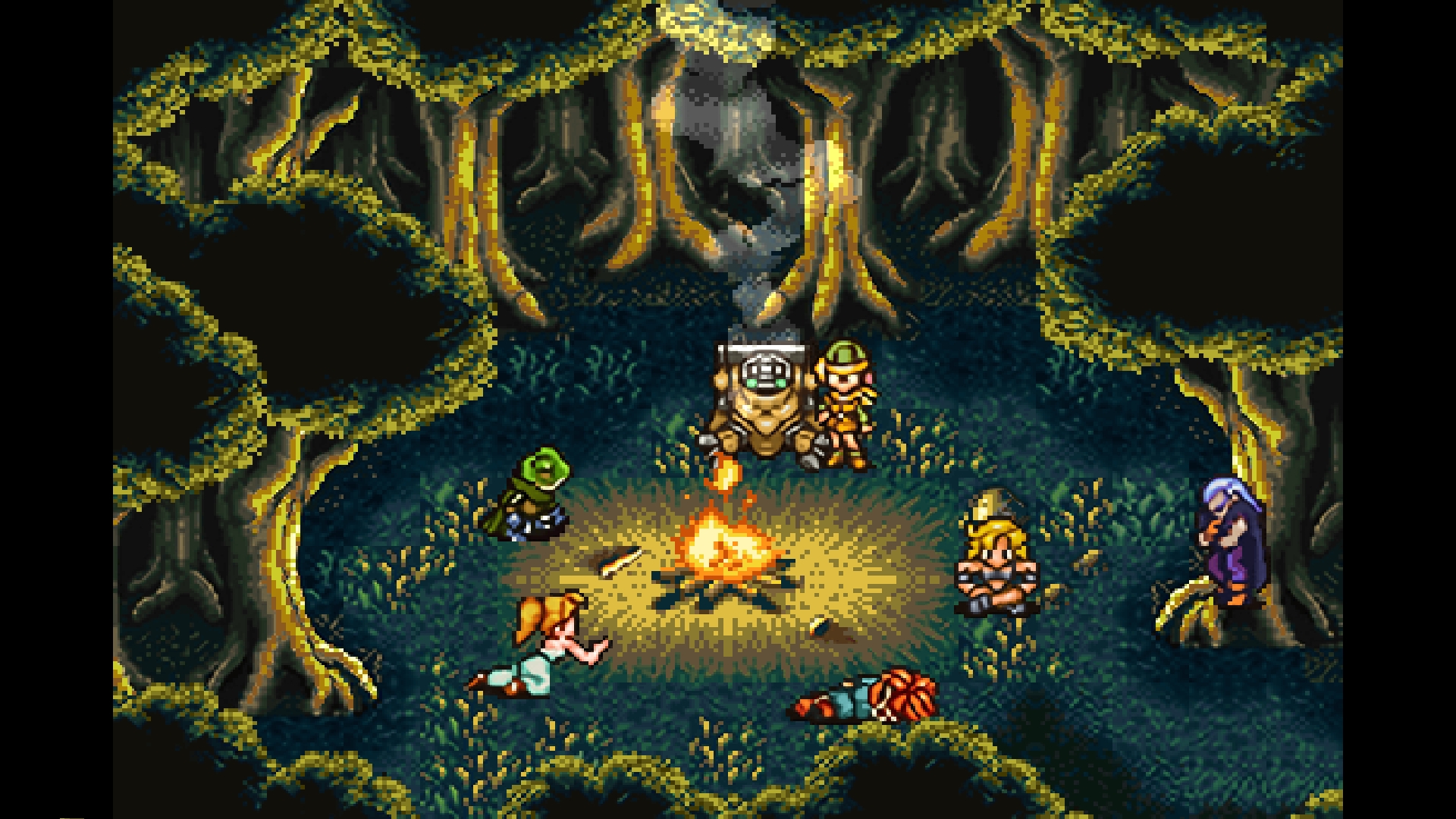 In my opinion, the 32-bit era of Japanese role-playing games is the golden period for the entire genre. That said, many believe that the SNES was a more important part of the golden era of JRPGs, and these gamers do have a case.  
Some of the greatest JRPGs of all time were released near the tail end of the SNES lifecycle. Games like Chrono Trigger and Final Fantasy VI continue to lead "all-time great game" listings nearly 3 decades after their respective releases.  
By 1995, Squaresoft had turned Final Fantasy into a global franchise. Final Fantasy VI couldn't quite touch some of Nintendo's best sellers at that point, but it outsold the highest selling Dragon Quest game of the time (Dragon Quest IV) by 200,000 units.  
By selling 3.4 million units, Final Fantasy VI paved the way for its sequel to succeed at a commercial level. Squaresoft did a fantastic job in expanding the genre's reach outside of Japan at this time despite the fact that the company had kept Final Fantasy II, III, and V away from our shores.
Squaresoft had plenty of one million plus unit sellers during the SNES era. Games like Romancing Saga 2, Secret of Mana, Final Fantasy IV, FFV, and Chrono Trigger all cleared that sales benchmark.
Nintendo's President Did Not See Eye to Eye with Squaresoft (CD vs. Cartridge)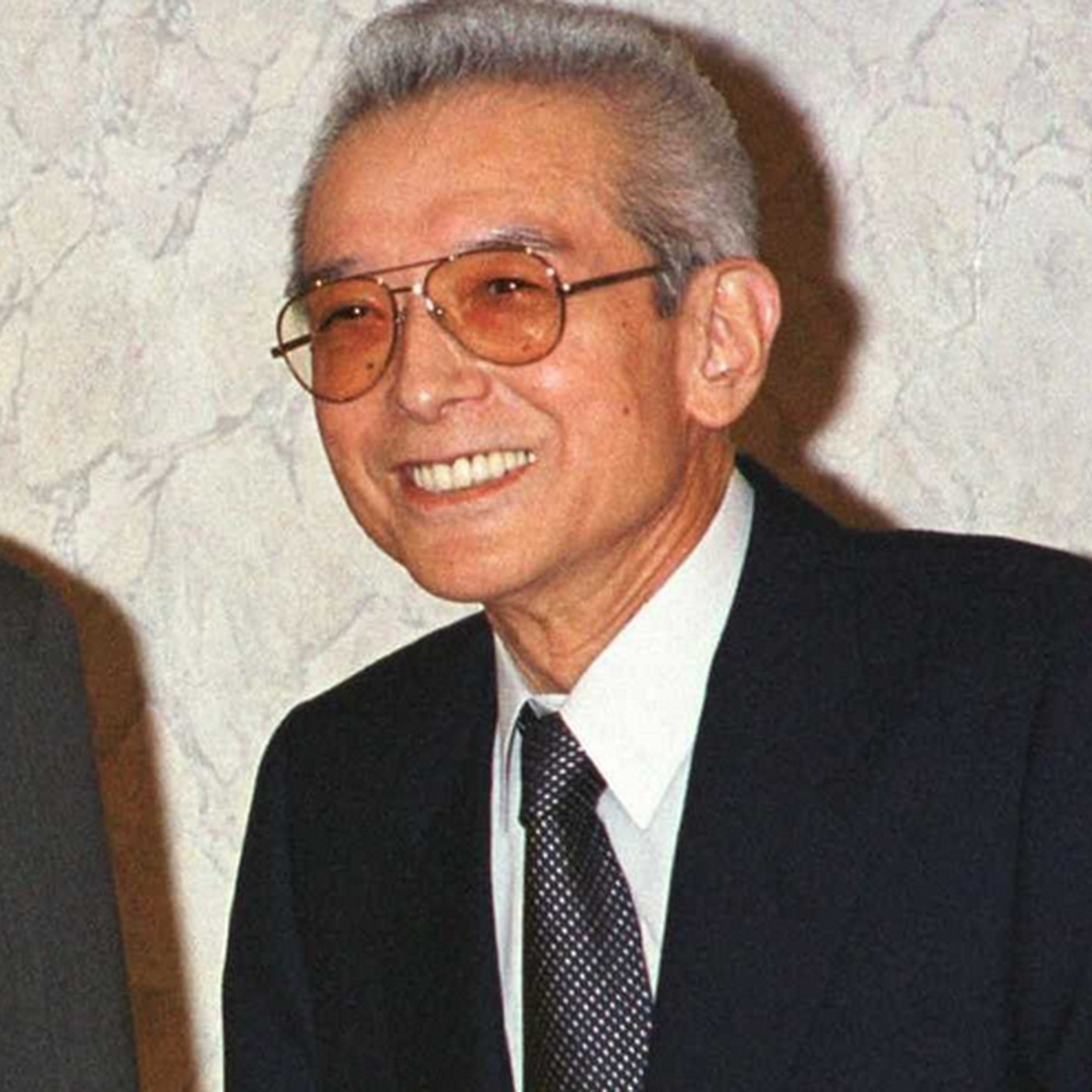 By 1995, it wouldn't take a rocket scientist to figure out that the Japanese role-playing game genre was growing, even if games within the genre were not selling nearly as well as some of Nintendo's first party properties. Squaresoft had become synonymous with Nintendo, and many expected Final Fantasy VII and subsequent Squaresoft efforts to grace the SNES' successor. While Squaresoft could have never foretold how gigantic a commercial hit Final Fantasy VII would turn out to be, the company certainly felt that it held some sway in Nintendo's hardware business decisions.  
Nintendo's late president, Hiroshi Yamauchi, would see things in a different light, however. I will not go into detail here on the particulars of Squaresoft's fallout with Nintendo, as I already covered that on a specialized Nintendo 64 article. However, I will explain the main reason why FFVII ended up on Sony's side of the fence.  
When the Nintendo 64 was in its planning stages, Squaresoft approached Nintendo with a set of specifications that it wanted Nintendo's next system to have. The main contention point was that the system needed to utilize CD-based media to fulfill the company's vision on how its future RPGs would be developed.   
Yamauchi refused to heed the advice. Squaresoft found Sony's CD based machine, and its publishing deal was the infinitely more attractive option moving into the future.  
Shinichiro Kajitani, Square USA's vice president, put it best in the following statement:  
"At that time, Square was really close to Nintendo — we were basically like a second party for them. So when their new system was in development, we gave them lots of advice, like, "You're going to need a CD-ROM drive for it," "You don't have enough bandwidth to do what we're trying to do," and, "With what you have now, we're not going to be able to make an RPG." We gave them lots of advice. But [Nintendo president] Yamauchi-san at Nintendo basically refused to listen to any of it. And that's when Sakaguchi-san and the management team at Square decided, "OK, we're going to go with Sony now." — Shinichiro Kajitani Vice president, Square USA 
Nintendo's philosophy at the time was that it made hardware for Nintendo EAD's specifications, and everyone else had to play catch-up or fail, but Sony's entrance into the market gave developers like Squaresoft options apart from bending to Nintendo's will.  
Final Fantasy VII was Developed on a Multi-Million Dollar Budget but its Early Sales Projections Were Conservative
At the time of the Nintendo-Square split in the mid 1990s, Yamauchi thought that Nintendo was not losing a 'great' deal when it lost Squaresoft's support. The company had Rare under its wing and its own mega successful first party franchises. Final Fantasy and JRPGs had sold well on the SNES, but most of these sales had taken place within Japan.  
JRPGs remained a niche genre in the west, but things would change in sudden fashion. Squaresoft had lofty expectations for Final Fantasy VII in terms of its quality. The company set out to make the best and most ambitious JRPG ever made, and it had invested millions in the technology (SGI Onyx Stations) to make this goal a reality. 
The cost of development for FFVII is rumored to have been around 45 million dollars, which at the time was a record number for a video game. What is not factored in these numbers is the astronomically high marketing cost that Sony incurred when promoting the game across video game magazine ads, TV spots, and internet gaming sites.  
The rumored numbers for the game's marketing costs fluctuate from 40-50 million dollars. If we want to round out numbers, it is quite possible that Final Fantasy VII turned out to be a 100-million-dollar project between development, marketing, and distribution expenses.  
It is safe to say that Nintendo would have never considered the possibility of investing a fraction of that amount of money on a game that was not made by its own internal teams. Final Fantasy VII's success goes hand in hand with Sony's investment in it.  
Sony and Square had no doubts that Final Fantasy VII would be a huge success in Japan, which was one of the reasons for their investment in the property. However, there was no telling on how well the game would perform in the American and European markets. As I stated above, Final Fantasy VI was very successful in Japan, but not so much on our shores.  
While it is hard to fathom these days, Sony in 1996-1997 was entangled in a vicious sales war with Nintendo and Sega. Super Mario 64 had been too big of a hit on the Nintendo 64, and the PlayStation had been outsold in the 1996 holiday season by Nintendo's more powerful machine.  
Sony needed exclusive franchises in order to counteract its two rivals' first party offerings. Thus, the company lobbied hard for Final Fantasy VII's publishing rights for American and European markets. Square agreed to Sony's terms as the deal gave it (Squaresoft) the same lucrative royalty profits that the company would have received by self-publishing the game, but Sony would assume the risks associated with marketing and distribution costs. It was a win-win for Squaresoft, who again was not sure that the game would find high commercial success in the west.  
Final Fantasy VII Was the Biggest PlayStation Game of All Time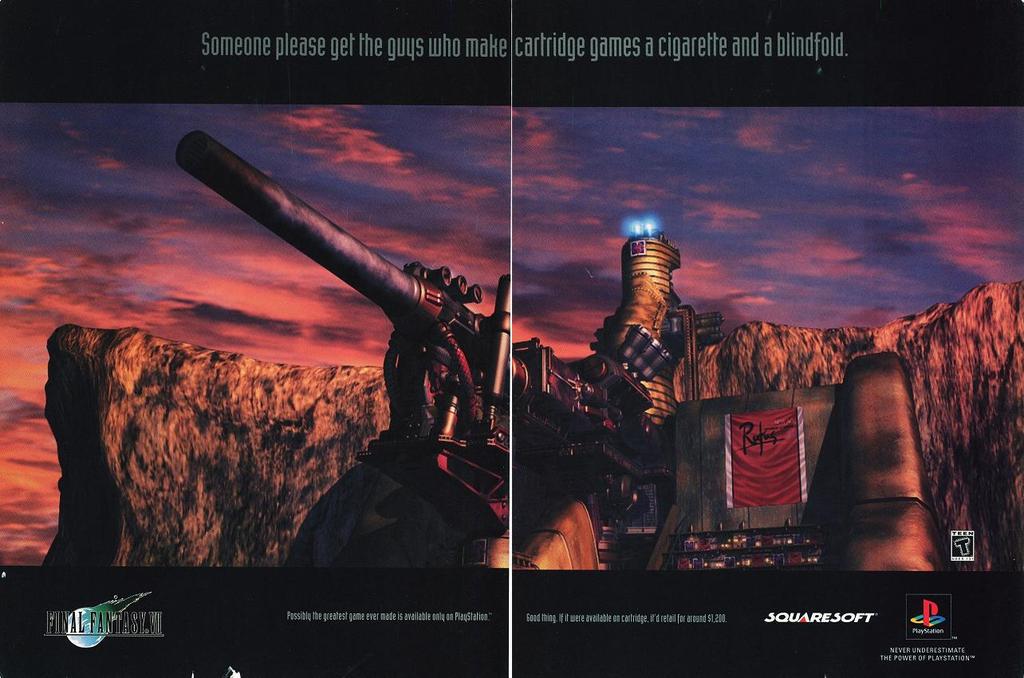 Marketing wise, that heading summarizes how hard Sony's marketing efforts went in terms of selling the hype for FFVII to western audiences. Huge magazine spreads and coverage articles were difficult to miss if you were a kid in the 1990s. Video game magazines during this period remained the most important marketing tool apart from TV ads.   
Avid gamers would have subscriptions to one or more printed publications at that point in time, and apart from Super Mario 64 and The Legend of Zelda: Ocarina of Time, I cannot remember a game that had as much coverage and advertisements in the printed press.  
JRPGs were a niche genre in the US, but it was not necessarily a niche genre within the video game magazine writer community. Not enough credit is given to these writers for the explosion of the genre in the west, but many of them had played imported JRPGs for years and had always positively reviewed Squaresoft's games on previous platforms.  
So yes, Sony paid millions in ads and for exclusive coverage on the game, but the game was also a fantastic evolution of the genre that writers would gush over at every turn. As a teen gamer that was infatuated with 3-D gaming and the Nintendo 64, it was hard for me not to get excited about Final Fantasy VII, and that is saying something.  
Sony cleverly took shots at the N64's lack of storage space in its cartridge format with ads that stated that you would need multiple cartridges to hold a game as large as Final Fantasy VII. This included a famous ad (pictured above) detailing that gamers would have had to pay $1,200 if the game would have been made for the N64. 
Sony and Square cleverly only included screens of the game's models from CG scenes, giving my young impressionable mind the sense that the game would look years ahead of anything possible on the N64.  
That would not be the case, of course, but the damage was done. Final Fantasy VII would go on to establish Squaresoft, Final Fantasy, and the JRPG genre. Some would even say, FFVII made Sony a powerful force in the gaming industry.  
Officially speaking, Gran Turismo is the highest selling PlayStation game of all time. GT sold 10.8 million copies to Final Fantasy VII's 10 million. That said, FFVII arrived at a crucial time when Sony had to pull away from Nintendo, especially given the latter's groundbreaking success with Rare's Golden Eye two weeks prior to FFVII's September 7, 1997 American release.  
"Quite Possibly the Greatest Game Ever Made" – GameFan Magazine
Right on the back of the game's case, gamers were greeted with GameFan Magazine's statement on the game, which was a powerful one but not an uncommon opinion at the time. 
Final Fantasy VII was called by many critics, at the time of its release, the greatest RPG ever made. Its impressive critical reception helped to boost its sales. Given that previous JRPGs had not sold well on the western market, Final Fantasy VII also marked the entry point for many (if not most) JRPG fans today.  
In 1997, gaming remained in its infancy stages, and role-playing games were the best way to tell stories in the entertainment medium. No game at the time approached the level of ambition and complexity in terms of narrative prowess that Final Fantasy VII had achieved.  
I will admit, I was underwhelmed by the actual 'in game' visuals (FF had squatty blocky characters and pre-rendered backdrops). However, I did not mind these issues because the awesome looking character models were present during cutscenes and battle stages, and because the game as an 'experience' itself was unrivaled.  
Playing it through the first time, the Midgar section took me about 8-10 hours to complete. The pre-rendered backdrops did not allow for the exploration and interactivity level of a real 3-D game like Mario 64 or Golden Eye, but FFVII's visual style sold me on the illusion of living in a huge bustling city ruled by an evil and exploitative government.  
Imagine my pleasant surprise when after an exhilarating motorcycle chase the game took me to the outside world while displaying a full blown 3-D overworld map that made the SNES mode 7 maps look childish by comparison.
Everything about Final Fantasy VII was epic, better than anything that came before it within the genre. I liked RPGs before Final Fantasy VII, but I was not obsessed with them. Final Fantasy VII was a commercial revolution for the genre, as I (and others) were driven to buy nearly every JRPG on the PlayStation after playing it.  
The Greatest Cast and Storyline in the Series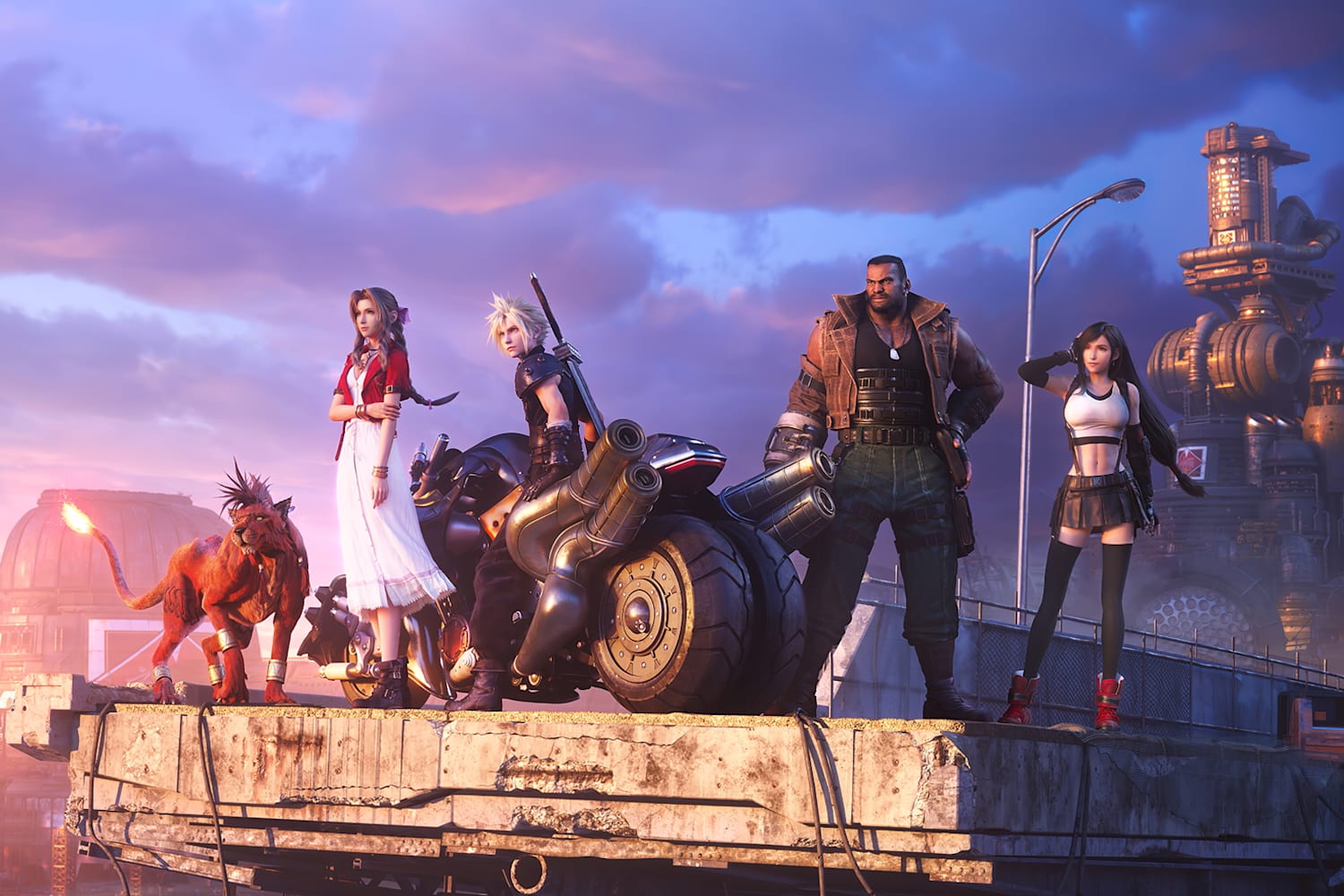 While Final Fantasy VI will win many arguments in the 'greatest Final Fantasy game of all time' category, I do not think there is much argument as to which cast and storyline have been the most iconic for the series. 
I have often criticized Tetsuya Nomura's storytelling and directing abilities. What I have never questioned is his gift to draw up incredible looking, distinct, and likable characters in a style (anime) that often troubles artists who end up drawing clones of clones.  In terms of character design, Nomura has always been at the top of the food chain, but I do not think that he has surpassed his 25 year old work in FFVII's cast with any of his other works.
Cloud and Sephiroth became the template for what heroes and villains should look like in JRPGs. Nomura did a stellar job designing the female leads of Final Fantasy VIII and Final Fantasy X, but you will be hard pressed to find a more iconic duet than Tifa and Aerith. Aerith, in particular, remains one of the most beautifully drawn characters in gaming, and her reimaginings for the FFVII Remake and Advent Children have been stunningly gorgeous.  
Final Fantasy VII was destined to be successful thanks to its huge marketing budget, but it would have never been as transcendent as it was had the cast not been special and the story surrounding these characters so mind-blowing.  
Final Fantasy VII was an evolution in terms of storytelling from what Final Fantasy VI had accomplished. FFVII's characters had more lines, deeper backgrounds, and connections to the overall plot in the game. There was a sense of mystery and a 'detective novel' feel to the proceedings, as the mystery of Sephiroth, The Ancients, and Jenova slowly unraveled throughout the game. This (the mysterious atmosphere) was not surprising. In the preliminary stages of planning, Parasite Eve and Final Fantasy VII shared plenty of elements with one another.  
Storytelling in games has reached Hollywood level quality of writing and cinematographic excellence today (Naughty Dog, Rockstar). It is ironic that JRPGs have fallen behind in these categories to western titles, because in truth, Final Fantasy VII was the first game to impress the masses in that regard. 
Squaresoft's 1997 JRPG hit was the ultimate Sci-Fi/Cinematic experience in video games, and it showed that games could deliver everything that a film or an enjoyable book could in terms of their storytelling experience. In fact, like all good science fiction works, FFVII's storyline has done a respectable job in staying relevant two and a half decades after its release. The game continues to address current world issues such as extreme capitalism, social inequality, global warming, terrorism, and genetic manipulation.  
The Death that Broke My Heat and Turned me into a Fan Forever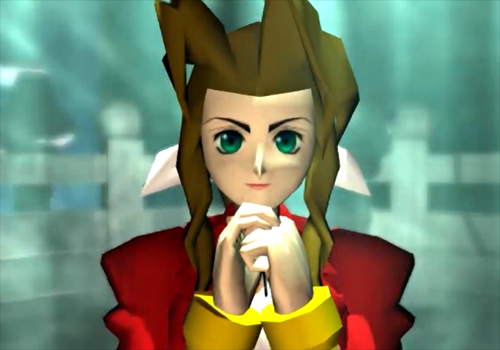 I like when a writer surprises me by killing a beloved protagonist out of the blue. The Last of Us: Part II is the most recent example that I can remember of this happening, and I loved it (after it shattered me emotionally). Game of Thrones is my favorite TV series, and one of the best things that it did was gruesomely killing some of my favorite people in the series when I least expected it.  
That said, the originator of the 'shocking death scene', as far as video games are concerned, was Final Fantasy VII. If there is one moment in the game that I will forever remember with clarity, that moment has to be the image of Aerith praying as she stared at the camera (presumably at Cloud) only to be murdered by Sephiroth as he ran her from behind (from above) with his iconic Masamune.  
The sad music, the slow death, the white Materia falling into the lake, my tears…you get the picture. I could have never imagined Ganondorf murdering Zelda in cold blood, Bowser killing Peach, or  a villain getting away with such a deed in a video game. 
I even had the date with Aerith at the Gold Saucer. She was my favorite character, and I would rather have had Tifa suffer the tragic fate instead. Although, killing Tifa would have been too obvious and not as impactful. Sakaguchi and Kitase made the right choice in choosing Aeirth (the closest character to a princess of destiny in the game). The decision led to one of the most iconic gaming scene of the 1990s, if not ever.  
Final Fantasy Changed Fortunes, Gaming and Gamers
Before Final Fantasy VII, I was more interested in gaming for gameplay and fun times than for reading serious narratives. However, after it I began to seek out JRPGs because I wanted to experience more engrossing timeless stories in my games. I even began to write more about video games because of it.  
For Sony and Nintendo, Final Fantasy VII was consequential in ways that seem unimaginable today. Nintendo was doing well in that 1996-1997 despite its shortage of games and highly priced cartridges. 
There is a huge possibility that Sony would have still come out on top of that sales war without FFVII, as the system had Resident Evil, Gran Turismo, Tekken, and other teen-adult oriented titles that drove an older demographic towards the console.  
However, it is hard to deny the impact that Final Fantasy VII had on the system in 1997. Square leaving Nintendo for Sony had also set the tone for other JRPG developers such as Enix. Squaresoft is a huge part of Sony's success with the PlayStation brand, and Final Fantasy VII's astronomic commercial success was the start of it all.
Happy quarter of a century, Final Fantasy VII!
Agree with the author? Couldn't disagree more and are frothing at the mouth to tell him? Leave a comment here, on Facebook or send an email and make sure to follow Never Ending Realm on Facebook, Twitter, and YouTube!