This week, I reached the Super Mario Odyssey credits for the second time since 2018. The first time around, I mainly rushed through the game trying to get just enough moons to reach the finish line. It was a fun experience, and I greatly enjoyed Nintendo's technical mastery of the Switch hardware at the time.  
However, this second play-through has been a more in-depth experience. My five-year-old used my old game card on his Switch Lite and was immediately captured by Super Mario Odyssey's magic. While he was able to get pretty far on his own, he would often hand me the Switch to get some of the tougher power moons. The result was that I was forced to perform tougher missions in order to find more challenging moons on my second play-through than I did on my first.  
A Retro Super Mario Fan's Dream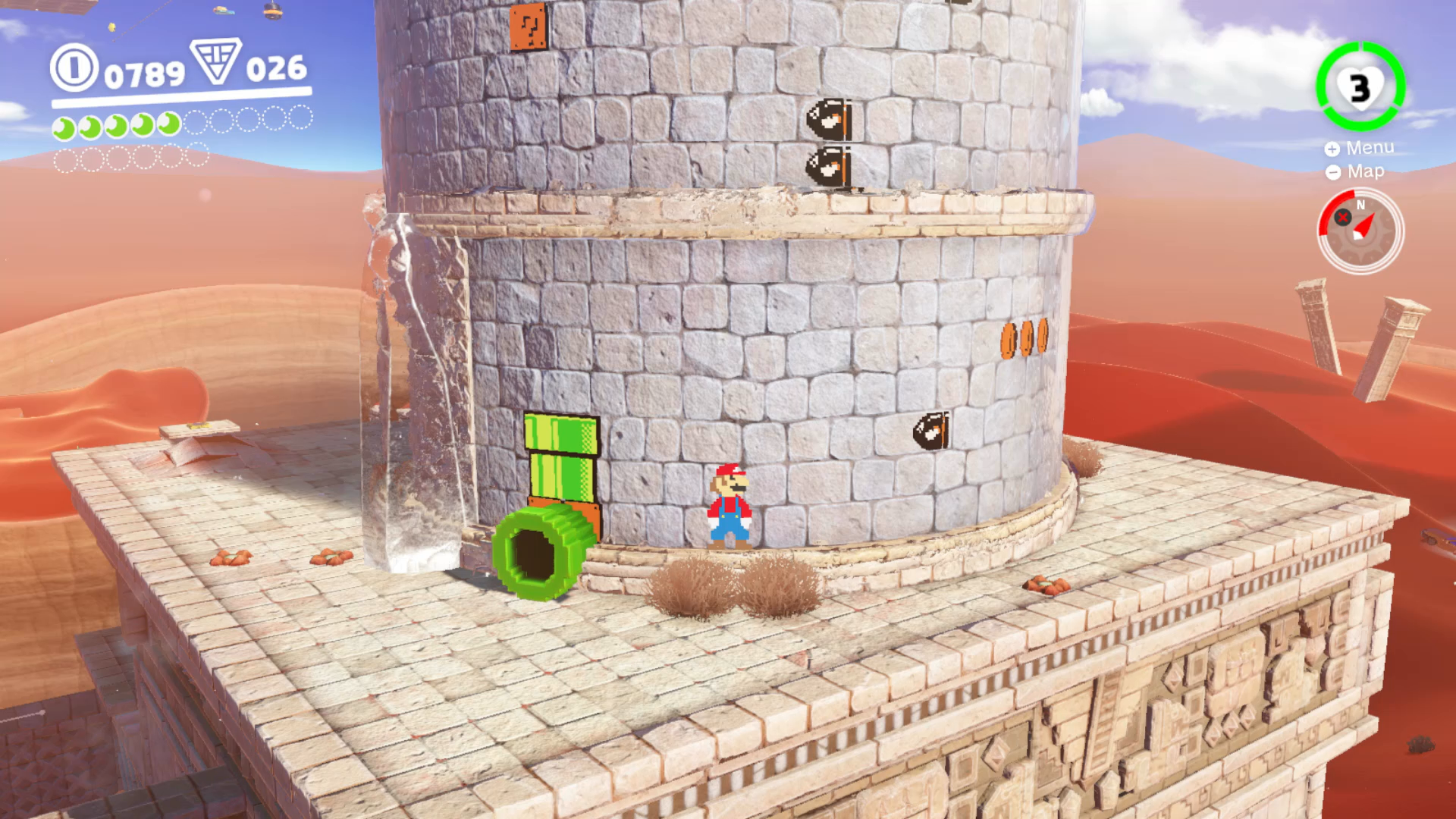 Super Mario Odyssey is only five years old, but it makes a good subject for our weekly Throwback Bit Thursday feature, because the game is a gigantic homage to every older Super Mario entry that you can think of.  
My first Mario game was Super Mario Bros on the NES, and Odyssey has plenty of sections where the game turns into a 2-D platformer with visuals inspired by the original Super Mario game. Those sections certainly brought back 32-year-old memories. Though my favorite SM game is Super Mario 64, I found myself pleasantly surprised by the addition of these 2-D sections to Odyssey.  
I am 3-D gamer through and through, but I didn't mind being reminded of Super Mario's (and Shigeru Miyamoto's) brilliant roots in 2-D game design. Miyamoto created entire genres with the original Super Mario Bros. His original view on game design continues to age extremely well nearly four decades after he first introduced the game that changed fortunes for home consoles.  
There are shades of Super Mario Bros 3. everywhere, including Mario's ability to transform into (or take over) enemies and other creatures within the game. If you recall, Mario could transform into a fox, frog etc. in Super Mario Bros 3.  
Tossing Mario's hat onto enemies and other creatures is a key gameplay component of Super Mario Odyssey, but this mechanic is a massive expansion of an in-game functionality that Miyamoto and Nintendo EAD had explored three decades ago. 
The game is filled with easter eggs from previous Mario games including costumes, painting portals, and certain elements within each game world.  
Super Mario Odyssey is the Super Mario 64 Sequel That I Always Wanted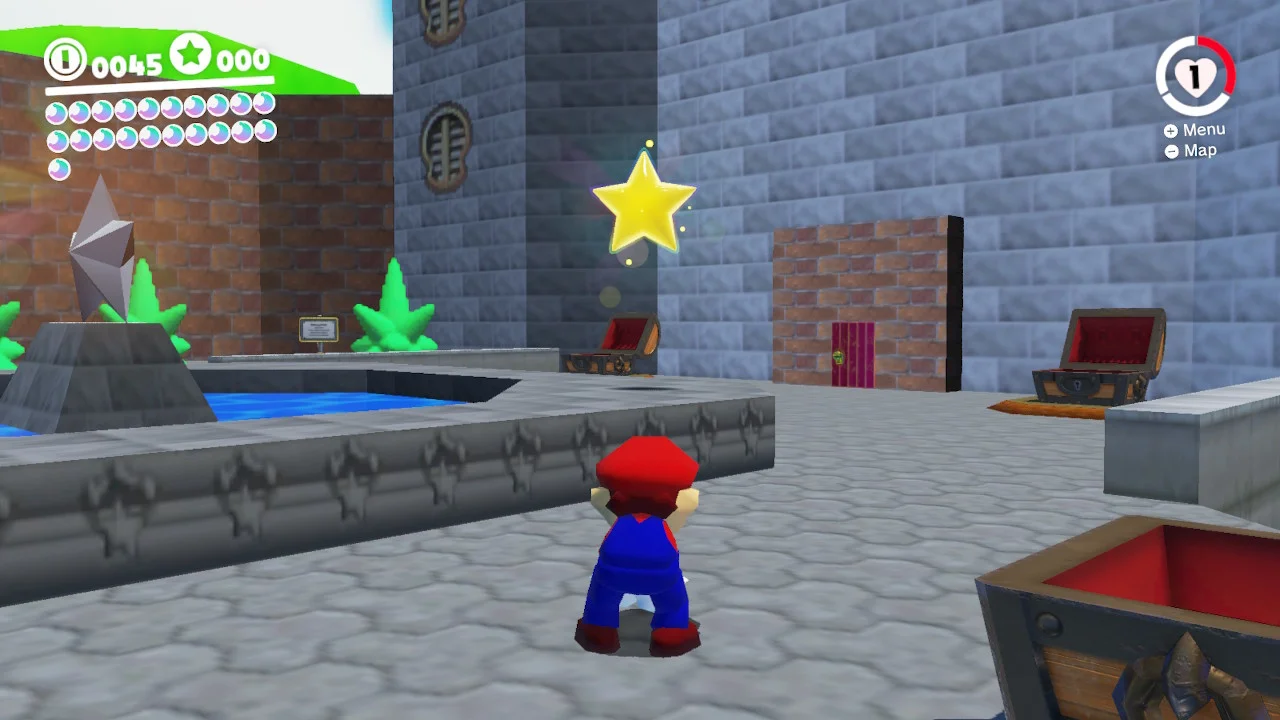 Super Mario Odyssey does have a sandy beach world that pays tribute to Super Mario Sunshine and features a controllable enemy that serves a purpose. Although, in terms of functionality, to Super Mario Sunshine's water pack, I would be lying if I said that I was not disappointed by the actual Super Mario Sunshine Game Cube game.
Super Mario Sunshine was and continues to be a beautiful game. It was a brilliant technical showcase of the Game Cube and its water rendering capabilities. However, the game was a massive let down in contrast to the revolutionary Super Mario 64.  
Super Mario Odyssey rights that game's wrongs by featuring some of its best watery elements with in its beach/ocean themed level. Super Mario Sunshine always felt like a side Mario game to me, and Super Mario Odyssey properly takes advantage of this.  
Mario Odyssey feels like the proper evolution of Super Mario 64, as it features a vast of collection of different worlds, all with unique themes. If you have played Mario 64, you can easily pick up Mario Odyssey and succeed, the core gameplay (in terms of how Mario moves within a 3-D space) of the game has not changed much from Nintendo's groundbreaking first 3-D Mario entry.  
In this game, Nintendo pays homage to Super Mario 64 at every turn, but the real gift to long time gamers comes after beating the main quest which unlocks Princess Peach's Mushroom Kingdom. It is here where I first felt a true overwhelming nostalgic hit to the 'feels' as a Super Mario 64 lover.  
Super Mario Odyssey…the Perfect Mario game?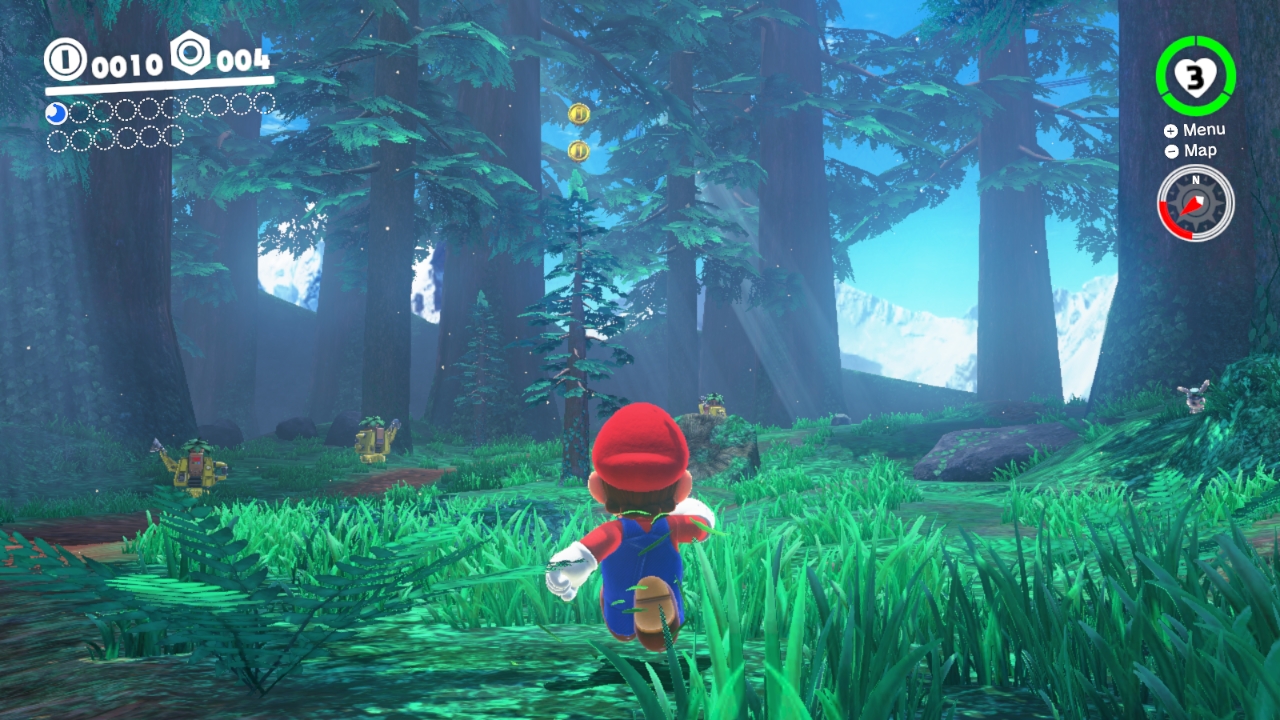 I would say so. My kid is five, and he was able to do very well on his own. Odyssey has relatively easy challenges for casual players, while also containing challenging platforming sections for players that dig deeper into the game's world.  
Many of the more challenging sections require multiple tries and different approaches to find the solution. Nintendo EAD has always been a master in crafting platforming puzzles for all skill levels. The team's proficiency in these level design techniques is on full display here.  
While Super Mario 64 will always be the greatest Super Mario title for me, I cannot deny that Super Mario Odyssey, today, is the most complete and most pleasing Mario experience there is. It does not hurt that the game runs at a buttery smooth 60fps.  
Life Comes Full Circle
Helping my son to 'beat' Super Mario Odyssey was an eerie 'history repeats itself' moment for me. At age 5, one of my older cousins used to help me get through the original Super Mario Bros. I am now doing the same for my son, in the latest main line Mario title. The more things change the more that they stay the same.  
Super Mario Odyssey has my highest recommendations for younger and old-time gamers alike. It is the ultimate Super Mario experience. 
Agree with the author? Couldn't disagree more and are frothing at the mouth to tell him? Leave a comment here, on Facebook or send an email and make sure to follow Never Ending Realm on Facebook, Twitter, and YouTube!