A Plague Tale: Requiem, was one of my most anticipated games of this year. This was mainly due the fact that I enjoyed (and had the pleasure of reviewing) the first entry in the series which was aptly titled, A Plague Tale: Innocence, a few years ago. 
That particular game, came out of nowhere, from a then, small developer (Asobo), and managed to surprise many reviewers with its stunning (for a small budget title) visuals, and originality. 
Now, since then, Asobo has gone on to become a premier studio given its work on Microsoft's Flight Simulator. Consequently, Requiem benefits from a bigger budget, improved engine technology, but some elements that plagued the original remain here. 
A Next Generation Title With Stunning Visuals, and Equally Pedestrian Optimization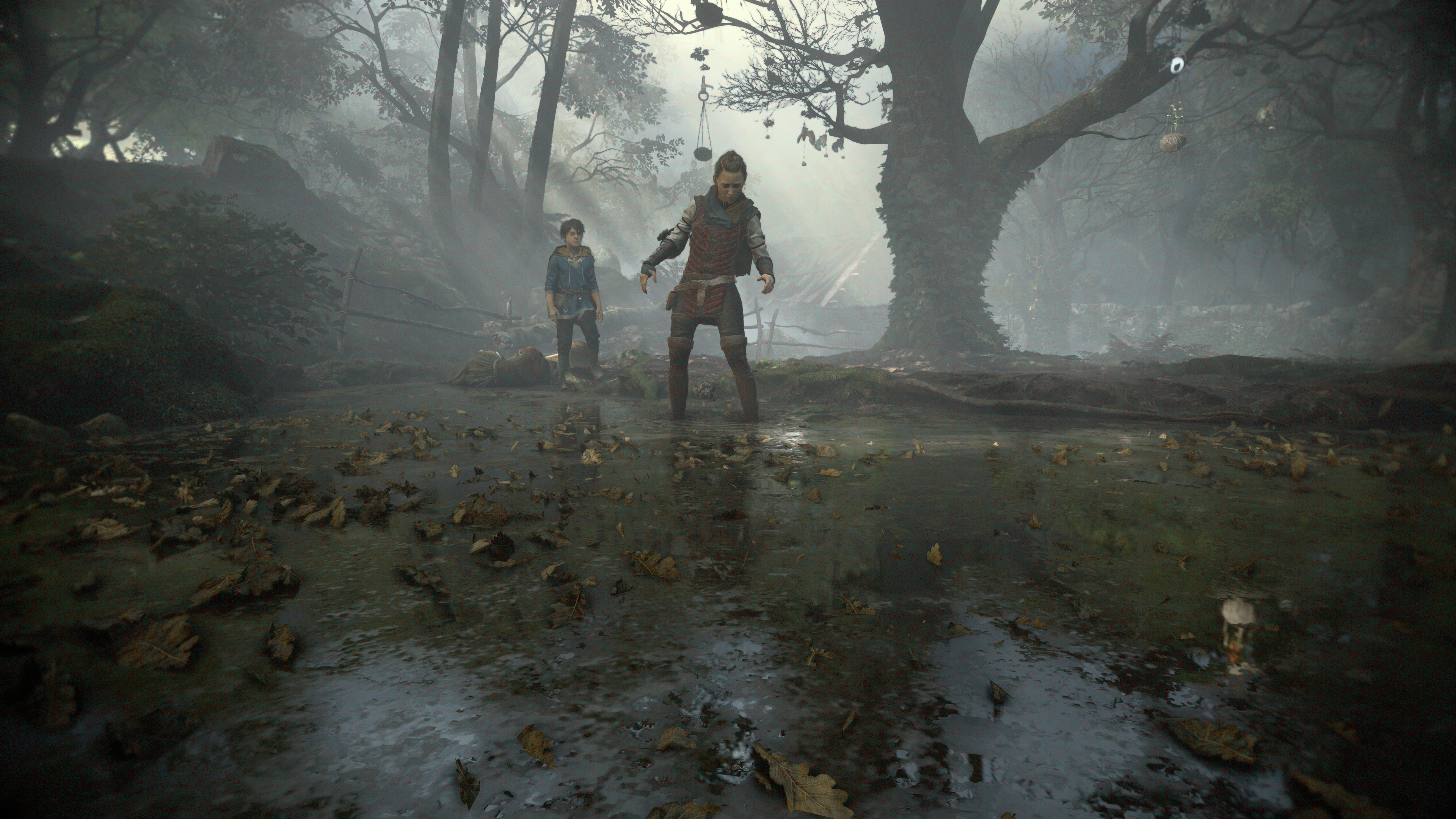 Requiem, wouldn't have disappointed me in the least, if The Last of Us: Part II did not exist as an enhanced PS5 port. The Last of Us 2 had better animation at a higher resolution, and an equally stunning world, running at 60 frames per second. Requiem has lower character animation quality (inherited from the first game), a low resolution on premium consoles and it runs at a solid 30fps on the Xbox Series X, but has issues keeping the same frame-rate on the PlayStation 5 during high stress areas. 
The issue is that Requiem is a linear action adventure game, with some large areas, but these areas are not large enough to merit a 1440p resolution (On XSX, and PS5) running at a measly 30fps. 
So, why is this happening? Well, given that the first game ran at 1080p on PS4 Pro, and at 1440p on the Xbox One X (when 1440p for the former, and 2160p for the latter were the standard resolutions for titles on those last generation premium systems) one can assume that Asobo has issues maximizing its own engine for Multiplatform releases. 
The same happens here, I see no reason why the Xbox Series X can't run Requiem at a Native 4k, and the PS5 at 1800p given the horsepower of these systems, and the fact that Requiem, while a great looking title, does not necessarily look like a step above the Last of Us: Part II (a base PS4 game) on most regards. 
So aside from Asobo having optimization issues, the other reason behind the lower (than expected) resolution and frame-rate targets might be the Multiplatform nature of the game. The game is next gen only, but it has to run on the Xbox Series S (which apart from its CPU might not be so "next generation"), Xbox Series X, PlayStation 5, and PC platforms.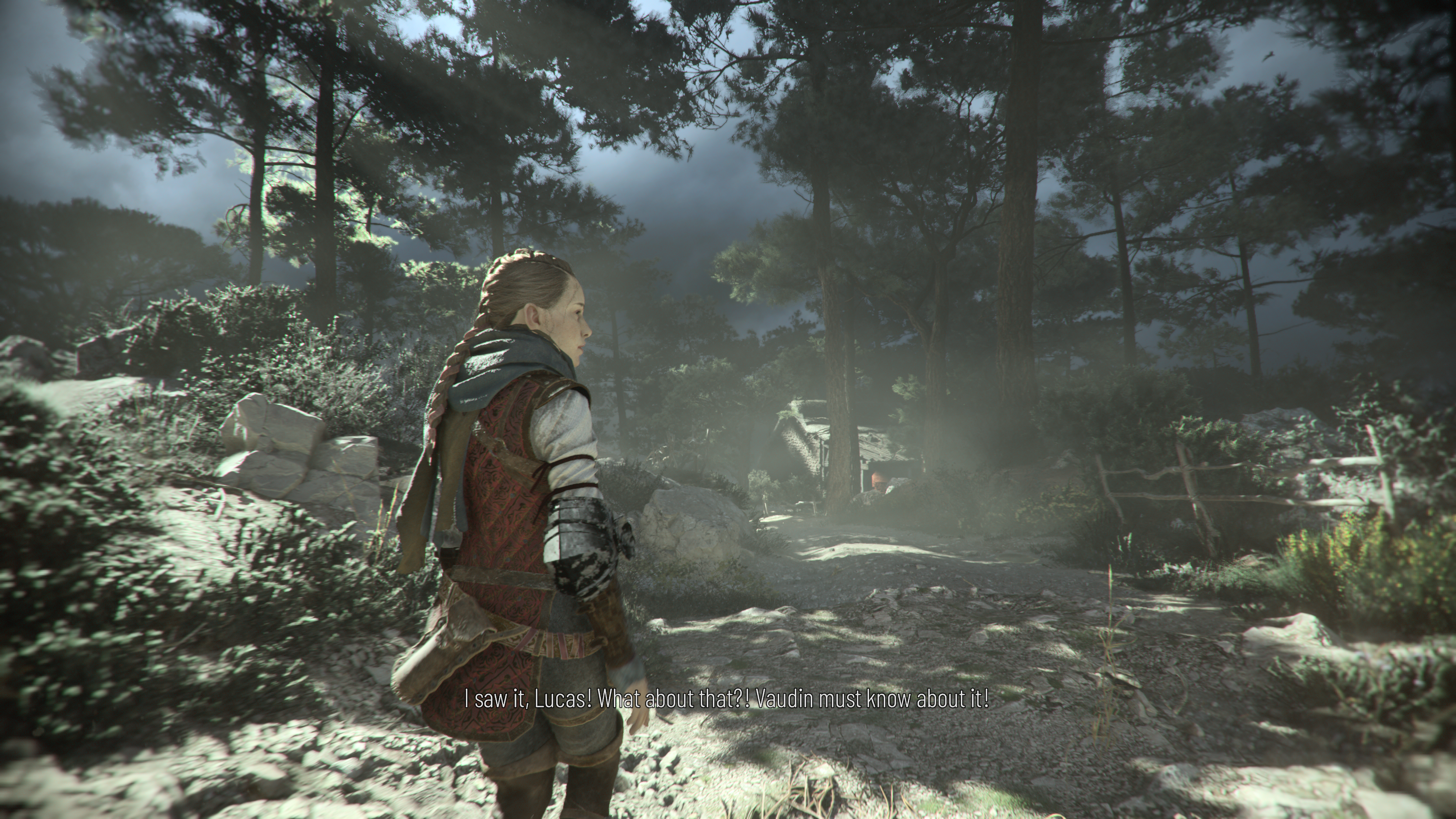 Asobo doesn't have the luxury of Sony's in-house studios, and its engines, which are tailor made for a specific closed platform.  
The gulf in 3rd party game performance between the two (XSX and PS5) systems should grow steadily over the next 3-4 years. The Xbox Series X has a more capable GPU, and 2 extra Teraflops in power. It also has full RDNA 2 functionality. 
The GPU heavy Requiem is the one of the first games where the performance on the PS5 is markedly inferior to the XSX's. The difference is noticeable in gameplay. Whereas XSX offers a stable 30 fps performance throughout the game's run time, the PS5 at times has 4-5 frame drops in intense areas.
These drops are bad enough, but the screen tearing is bothersome. I do believe that Asobo can improve the performance and screen tearing issues on PS5 in future patches, as well, as maybe give us a higher resolution on the Xbox Series X.
Where Requiem Shines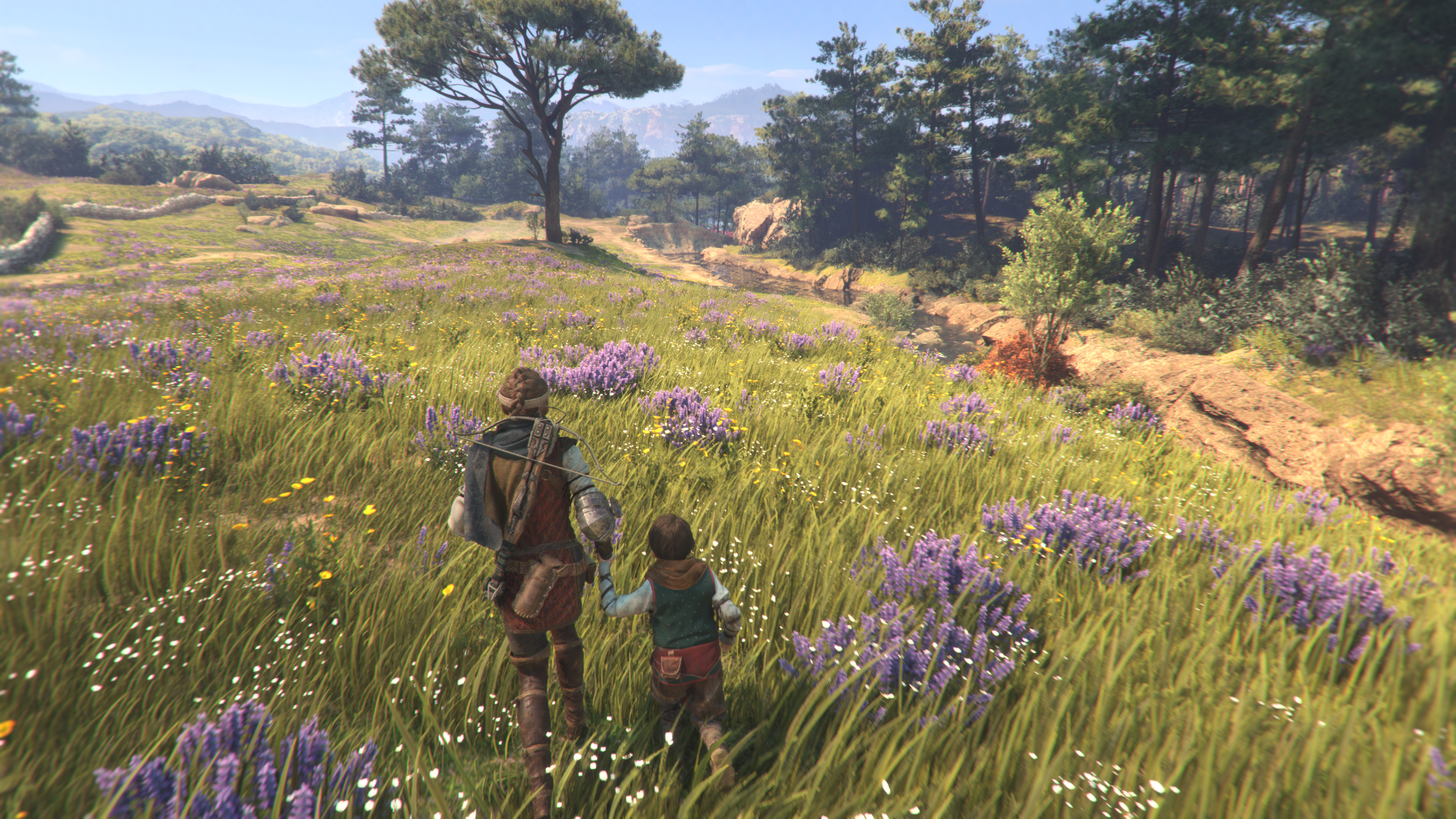 Requiem does look incredibly good at times, perhaps even 'next gen' at the expense of some image clarity due to the low 1440p output. Some artifacts around the character models are a bit distracting on large TVs; but I can't lie, the materials used for clothing, walls, ground, etc. are second to none.
Even in the sub 4K resolution output, the texture work in the game is quite stunning, as is the lighting solution which is not ray traced, but does a great job in conveying different environmental moods. Fire looks, and illuminates areas, convincingly, and screen space reflections are some of the best (they are rendered at a high resolution) seen on a console, despite the limitations of such a technique. 
Characters looks amazing in terms of skin, and hair, but their animation is stiff, and strange at times. It is definitely a tier or two below what Naughty Dog offered throughout the last generation. 
Beyond that, the rat groups, and the taxing rendering of our aforementioned little enemies, has taken, once again, priority in the use of rendering resources. Whereas 5,000 rats at a time could be rendered on last generation consoles, 300,000 can be rendered now on a single screen. Perhaps, it is the insistence in augmenting the numbers of rendered rats that has taken such a huge toll on performance and visual resolution. 
Some visual trickery here, and there (and a reduction of rat numbers), could improve our performance and resolution issues, but I don't know that Asobo would optimize the game in that way. 
Requiem is a technical achievement on many levels, but after playing Horizon Forbidden West, at 4k on the PlayStation 5, the game doesn't impress me as much. I think Asobo could have done better. 
A Stealth/Puzzle "Masterpiece"
Well, masterpiece, is a stretch, but considering the combination of visuals, sound, narrative, and stealth gameplay present here, Requiem carves out a place for itself amongst a sea of great action adventure games. 
Requiem is a step up from Innocence in every possible category. Levels are larger, enemies are smarter, and our protagonist, Amicia, has a wider variety of equipment. While Amicia is deadlier here than before, she remains underpowered in the grand scheme of things, and getting through the game's many areas is more of a stealth and strategy task, than one of brute force. 
Trying to fight enemies head on will get you killed, fairly quickly. Players must navigate between long distance threats (Enemies with spears, arrows, and incendiary "pot" grenades), and ground enemies quickly. A mistake will result in Amicia dying…violently. Repetition, and a proper strategy is a must on these levels.
This will turn off some gamers, as Requiem can be frustrating, at times. Enemies are quick to your location (once spotted), and they are ridiculously fast (and Amicia slow), despite their armor. 
The game lacks Nintendo's polish when it comes to level design as well. Some skills that you learned hours before certain challenges are suddenly brought into the picture when you least expect it. This made for some head scratching moments.  Aiming is not as quick and as sharp as it should be, and this caused a few deaths on my end. 
Requiem is a tough game, one that requires repetition in certain areas, Amicia's limited amount of resource and item carry space makes it vital to plan ahead in certain areas, as knifes, and cross bow bolts are at a premium. The knife scarcity makes sense within the game's level design, but it doesn't make much sense from a realism point of view. Knifes were readily available in medieval times, and they could be reused. It is puzzling why some one who has as many enemies as Amicia wouldn't carry one in a consistent basis.  I guess this (a proper durable knife) would have broken the game's difficulty level.
Some areas just require Amicia to escape, these areas are as equally frustrating, as the ones that require stealth and clever combat. Patience is key to enjoying Requiem. 
The difficulty of the game makes it a satisfying experience when you solve the game's challenges. However, this is not a game for everyone. 
The sum of parts in its gameplay, makes Requiem a decent experience in terms of action adventure. Just remember that unlike Uncharted, and The Last of Us II, Amicia is never able to "fight" her way through enemy waves.
Clever use of concealment, running, slingshot use, rats, and other tools, are a must in order to progress through the game's chapters. This is something that some will find endearing, but most mainstream gamers will likely find it to be tedious work.
An Epic Tale Ends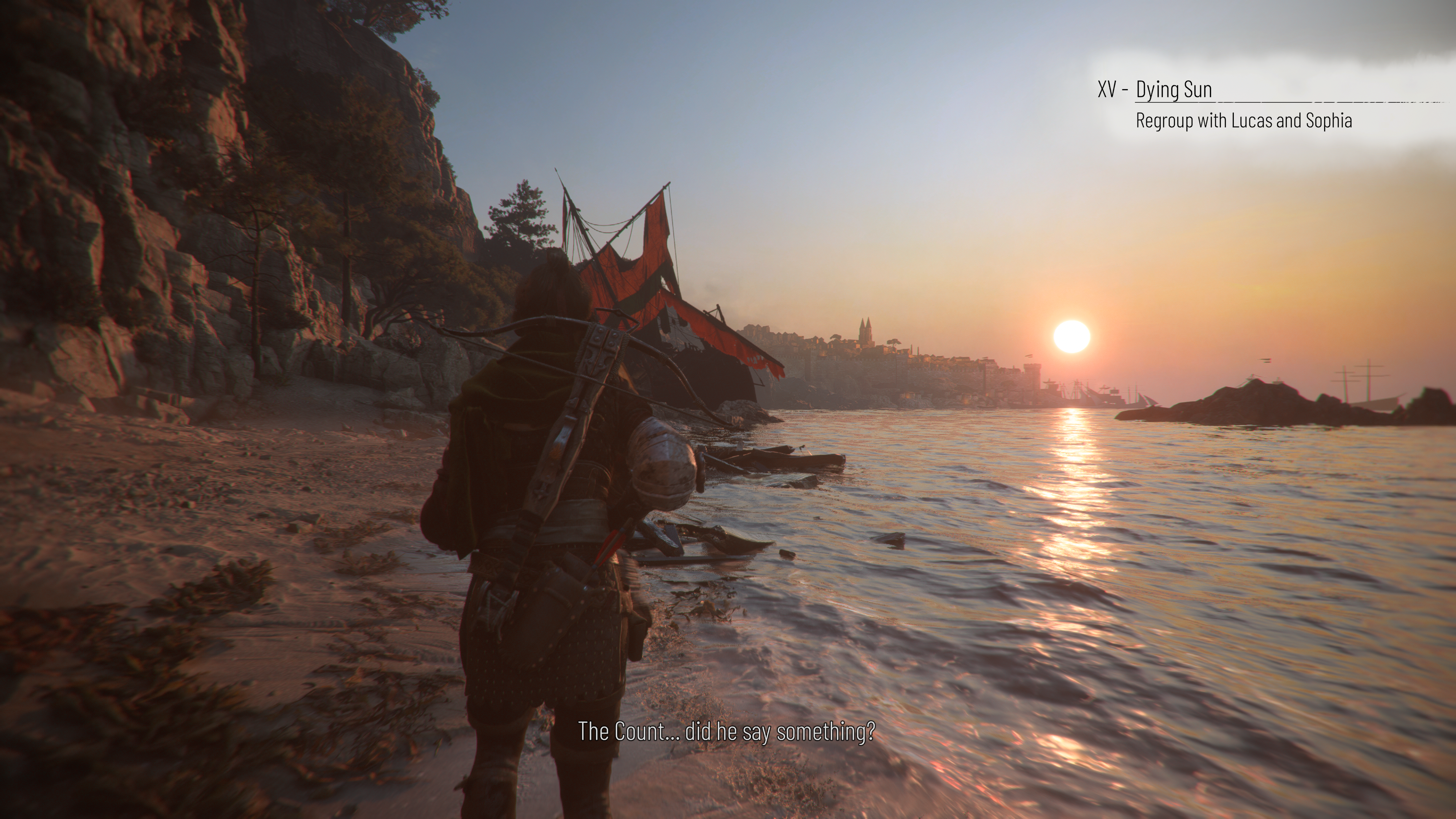 Requiem has no cliffhanger to speak of, even though a possibility of a future game is hinted at in the game's true final ending. Amicia, and Hugo's story ends here, and it is a quite a rollercoaster ride. 
Asobo doesn't quite match Naughty Dog's writing prowess, or Sony Santa Monica's (God of War) grandeur, but the developer manages to tell a compelling story, with some interesting characters, and a few clever twists and turns here and there. 
Xbox Series owners looking for a single player adventure in the vein of Sony Studios' works have no choice but to give Requiem a try. PlayStation owners, on the other hand, will find Requiem to be the closest thing to Naughty Dog's games (presentation wise), and that might be reason enough for them to give it a try. 
Apart from visual advantages powered by Series X's more robust hardware, Xbox Owners get this game free of charge with their GamePass subscription. So, if you own both systems, Xbox is definitely the way to go.
Is a Plague's Tale: Requiem the Game of the Year?
I think most critics will award Elden Ring those honors, even if the game was a technical mess, and to be honest, I felt that it was inferior to Bloodborne and Dark Souls. However, for my money, God of War: Ragnarok is this year's best game. 
Requiem deserves a mention, given its visuals (despite the lack of optimization), music, and storyline.  It falters a bit in terms of level and game design in general with some frustrating areas that might no appeal to all gamers. Beyond that, it is a wonderful single player experience that is bigger, prettier and better made than the original game. 
Single player gamers should definitely give this one try, as it is a truly a unique experience.
Gameplay: 8.5
Requiem lacks the polish of certain AAA titles. Aiming can be finicky at times, running feels clumsy (perhaps due to animation), and some levels are a bit weird in terms of implying what you have to do in order to succeed. That said, if you take too long to solve a puzzle, a companion character will usually point you in the right direction.
Some areas allow for some freedom of choice when it comes to tackling certain challenges which is always welcomed. This isn't a game for every mainstream gamer due to the nature of its heavy reliance on stealth. The game is also glitchy.
At two points in the game I had to reset (get back to the main menu) and give up some of my progress for different reasons. In one area, I was killed by rats at a certain spot, and the game kept respawning Amicia in the middle of the rats, which meant an automatic death (over and over). At another spot, a story event that should have been triggered, did not appear despite every conceivable effort on my part to trigger it, which again, forced me to get back to the main menu in order to restart my playthrough on that section.
Beyond that this game is not for everyone. If you enjoy challenges, and some thinking in your games, then you will find Requiem to be a rewarding and enjoyable experience. Action buffs, however, should approach with caution, and an open mind.
Graphics: 9.0
Requiem is next generation, but it doesn't quite look better than open world stalwart Horizon Forbidden West, and it runs at half the frame rate and at a lower resolution, despite being a linear game. In that sense, especially given the frame rate and screen tearing issues on PS5, Requiem disappoints.
However, the game also offers some really impressive use of texture work and materials. The screen space reflections are some of the best that I have seen, I don't think that it is the best looking game that I have ever played, and the game's animations are still a bit behind Sony Studios' best offerings.
That said, Requiem remains a gorgeous looking game, and one of the best visual experiences around.
Music: 10
Requiem's Orchestral arrangements are some of the best in the industry, and it is on par with any Hollywood production that I can think of. The voice acting is convincing, but not the game's strongest suit.
Storyline: 8.0
The game delivers a compelling story that will maintain most gamers hooked to the very end. I can't really delve deeper into this category without spoiling some major moments. But Requiem introduces new and better written characters than the first game. The game also has a few decent villains, but not much time is spent developing them.
All in all, the game is mainly about the constant struggle of Amicia's undying love for her little brother Hugo. A love that propels her into fighting unsurmountable odds in an effort to save Hugo from what seems to be a hopeless curse. In that regard, the game delivers, and the writers accomplished their work.
Replayability: 5.0
The ending gives you two options that make for slightly different dialog scenes in the game's elaborate prologue. Apart from that, there is a new game plus mode, that I found a bit worthless, as I think, that just like Innocence, Requiem is the proverbial one night stand. Once it is over, it is done.
Overall: 9.0
If you hate puzzle, and stealth games, then subtract two points from that score. I enjoyed my time with a Plague Tale: Requiem, even through the frustrating moments. The game provided quite a few unique thrills, and a unique, if unforgettable storyline. A must play, especially if you own a GamePass subscription.
Agree with the author? Couldn't disagree more and are frothing at the mouth to tell him? Leave a comment here, on Facebook or send an email and make sure to follow Never Ending Realm on Facebook, Twitter, and YouTube!