Real-time Strategy Games and the Journey to Definitive Edition
There have been countless real-time strategy games developed in the past three decades; however, relatively few RTS' have found commercial success when compared to titles from the first-person shooter and roleplaying game genres. Some popular RTS series that come to mind are StarCraft, WarCraft, and Command and Conquer.
I have enjoyed playing games from each of these series and others, but my favorite series for the RTS genre is Age of Empires. Within this franchise lies what I believe to be the gold standard for real-time strategy games—Age of Empires II: Definitive Edition.
AOE II was originally released in 1999, since then it has had two other editions, HD in 2013 and DE in 2019. The HD edition presented several improvements, added more civilizations, and was accompanied by three expansions that balanced the game. However, six years later the definitive edition delivered an abundance of new content with even more civilizations, significantly improved graphics, and made massive UI changes.
These features along with a slew of constant updates and enhancements make the game a new and far superior experience. The game still receives new DLC as well. DE is the ultimate way to play Age of Empires II—my favorite RTS to date.
Age of Empires II's Core Gameplay is Incredible
Many RTS games boil down to some form of gathering resources, creating an army, and completing an objective such as conquering an enemy—AOE II is no different. The most common game mode is random map. This mode is commonly paired with the victory conditions of destroying the enemy or building and defending a wonder.
The backbone of the player's economy is the humble villager. Villagers hunt deer for food, mine gold, and build buildings among other duties. They grow the wealth of your civilization and create a steady platform to birth an army.
Like other RTS games, these workers are weak in combat and need to be protected, or possibly annihilated if they are on the opponent's side. This is where military units come into play.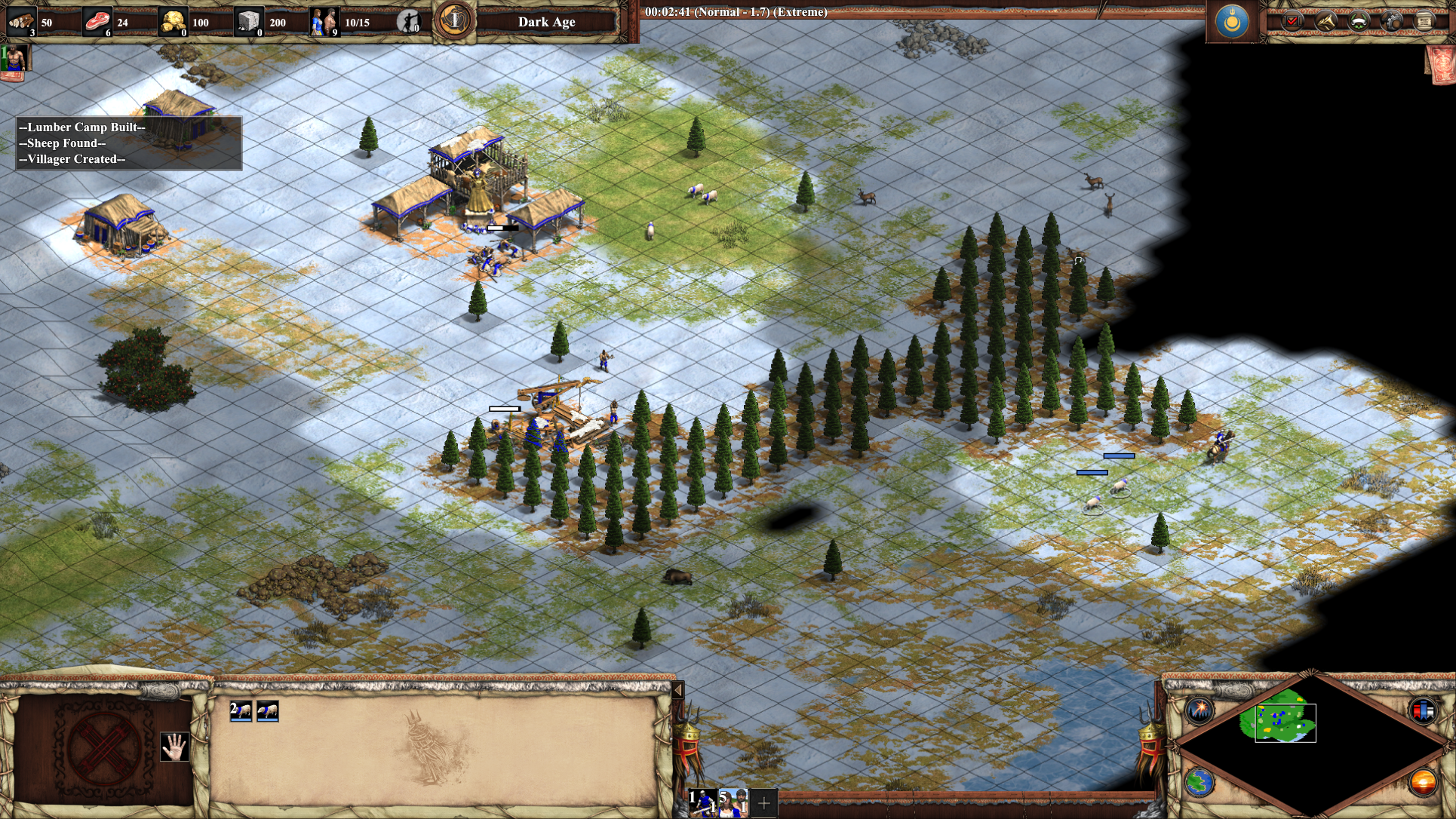 AOE II's main military units are broken up into three distinct categories: infantry, archery, and calvary. There are many units within these categories. For instance, infantry has pikemen as well as militia. Each unit has a different strength and purpose.
The militia are strong against an opponent's villagers in an early raid and are very powerful against pikemen; however, if the enemy has calvary, pikemen are the way to go. They are cheaper to produce and have considerable bonus damage vs calvary.
Counter units like pikemen turn AOE II into a complex game of rock paper scissors. Pikemen are countered by archers, archers are countered by calvary, and calvary are countered by pikemen. This is a very simplistic way to view AOE II; but its premise doesn't always hold true due to civilization bonuses and unique units. However, it is usually accurate.
AOE II also has a variety of siege units like mangonels and trebuchets. Mangonels are strong against clumped units and with precise micro can easily decimate a group of archers; whereas, trebuchets dominate as long-ranged castle destroyers.
Early micro intense archer battles are quite common, but decision making and game knowledge play a very important role in the game. Additionally, AOE II is much slower paced than RTS titles like StarCraft II.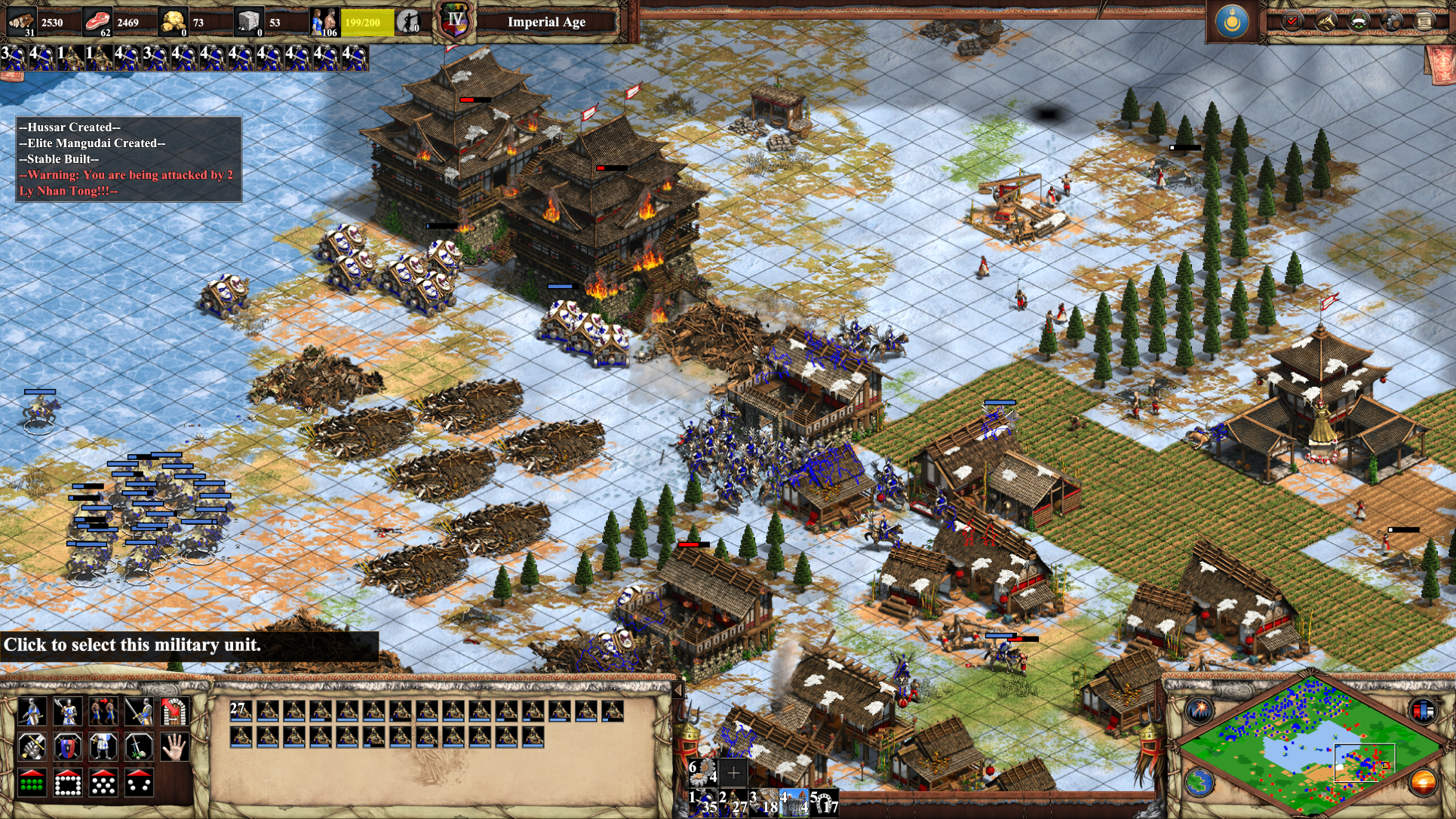 AOE II has significant replayability due to the game's large variety of playable civilizations (thirty-nine in total) and its randomly generated maps. Each civilization has special bonuses for its troops and economy that drastically change gameplay and allow for special tactics.
Each civilization is also provided its own unique units. These units are primarily built at castles and can be some of the most powerful units in the game. Some of my favorites are the Japanese's Samurai, Turks' Janissaries, and Malian's Gbetos.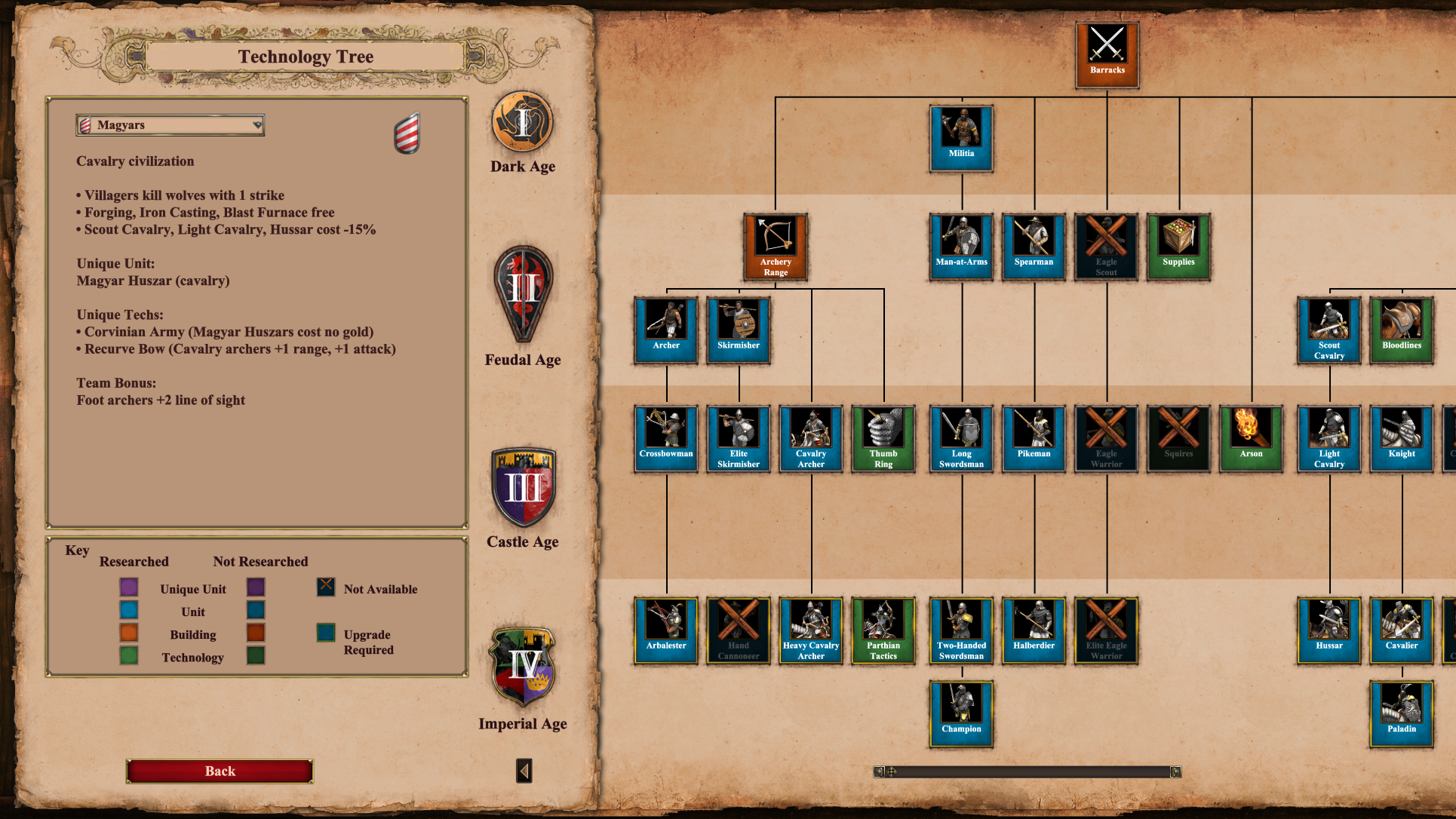 Some of the Best Campaign and Coop Missions Around
AOE II has some of the best campaigns and coop missions out of any RTS I have played. The campaigns feature civilizations from all around the world and follow great leaders as well as warriors throughout history. These missions include epic city sieges, costal invasions, treks with an army through unforgiving terrain, and much more.
The gameplay is always changing, and since each campaign only has five to seven missions, a civilization never overstays its welcome. This does not mean the full campaign is short. There are an abundance of civilizations to play and campaigns to conquer. I estimate it took me around two hundred hours to complete.
Though not all history is depicted accurately within the games campaign, I cannot deny the excitement of commanding a group of calvary archers under the Mongolian leader Genghis Khan or a group of heavily armored knights within the Franks' campaign.
The coop missions are slightly modified adaptations of the main campaign; however, they are a lot of fun to play with a friend. I have played all the current coop missions with my younger brother and cannot wait for more to be released in the future.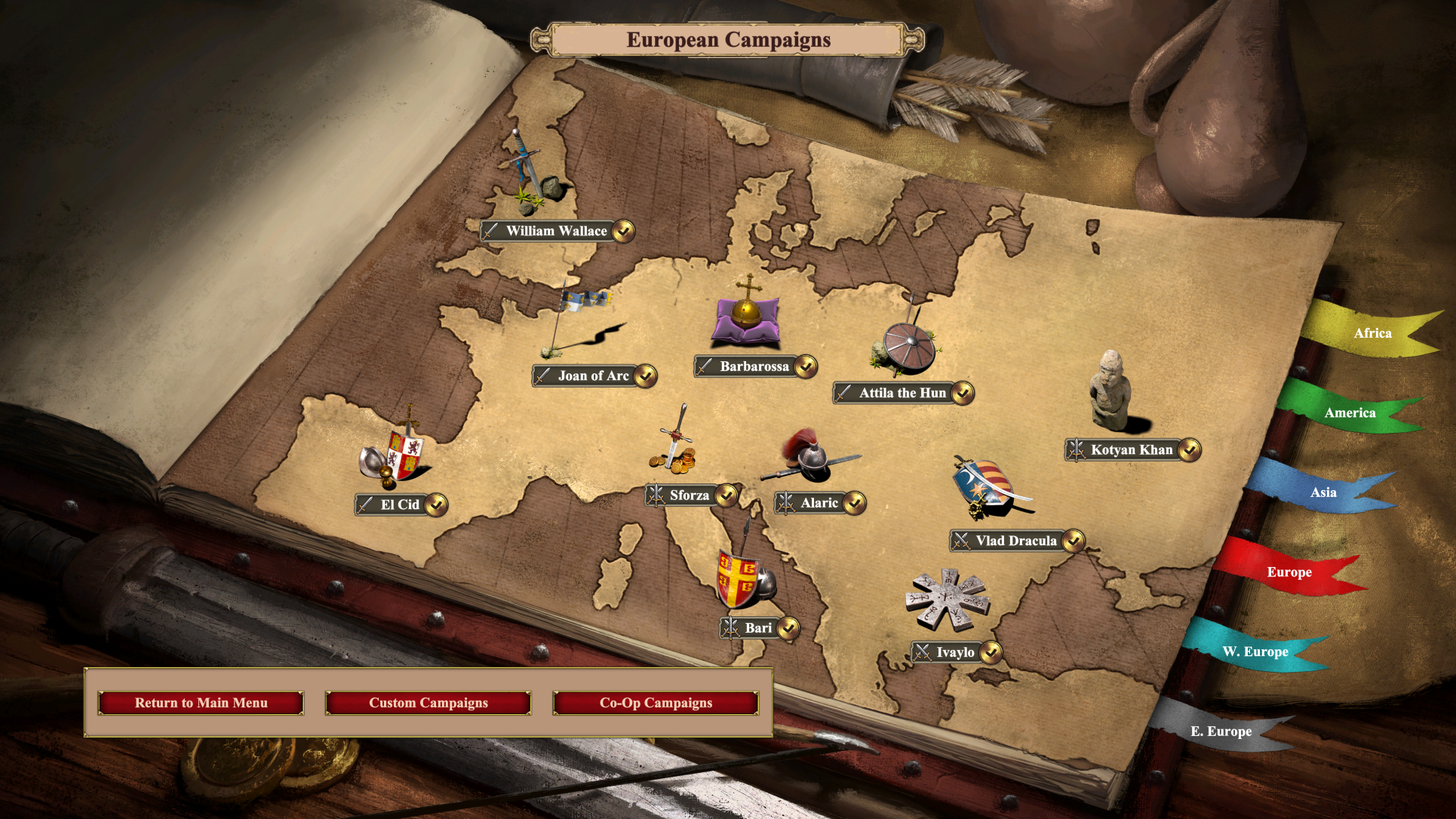 To me, Age of Empires II: Definitive Edition captures everything I want in an RTS—an interesting campaign with lots of diversity, gameplay with many ways to play and lots of varying strategies, and support by a developer who cares. These three things make AOE II: DE my gold standard for RTS games. It is a 10/10 title, and I recommend it to anyone who enjoys RTS' or strategy games in general.
Interested in retro games? Check out these titles from 1997!
Agree with the author? Couldn't disagree more and are frothing at the mouth to tell him? Leave a comment here, on Facebook or send an email and make sure to follow Never Ending Realm on Facebook, Twitter, and YouTube!