Morrowind was a monumental game for me on the original Xbox; I easily spent over 300 hours on it in my many playthroughs. It made me love open-world, first-person RPGs. However, with newer Elder Scroll titles like Skyrim and Oblivion readily available, is it worth playing 2002's Morrowind? Possibly. It all depends on what you are looking for in a game.
Morrowind's Combat and Graphics have Pros and Cons
If you are desiring a great combat game, be forewarned; Morrowind's combat is underwhelming compared to its later titles. At the start of the game, most melee and ranged attacks will be misses due to the way hit rate is determined. I only hit a 5th of the time at the beginning of my most recent playthrough. This can easily deter new players.
Magic has a similar problem–casting spells often fail. A failed spell not only takes time but also consumes Magicka (mana). Chance to hit and cast spells are problems fixed with leveling. At higher levels you will be able to hit enemies and cast spells frequently due your attributes and the level of your skills. This adds a nice sense of progression, but when you reach the point where you are casting/hitting every time, the game's combat can feel a little too easy.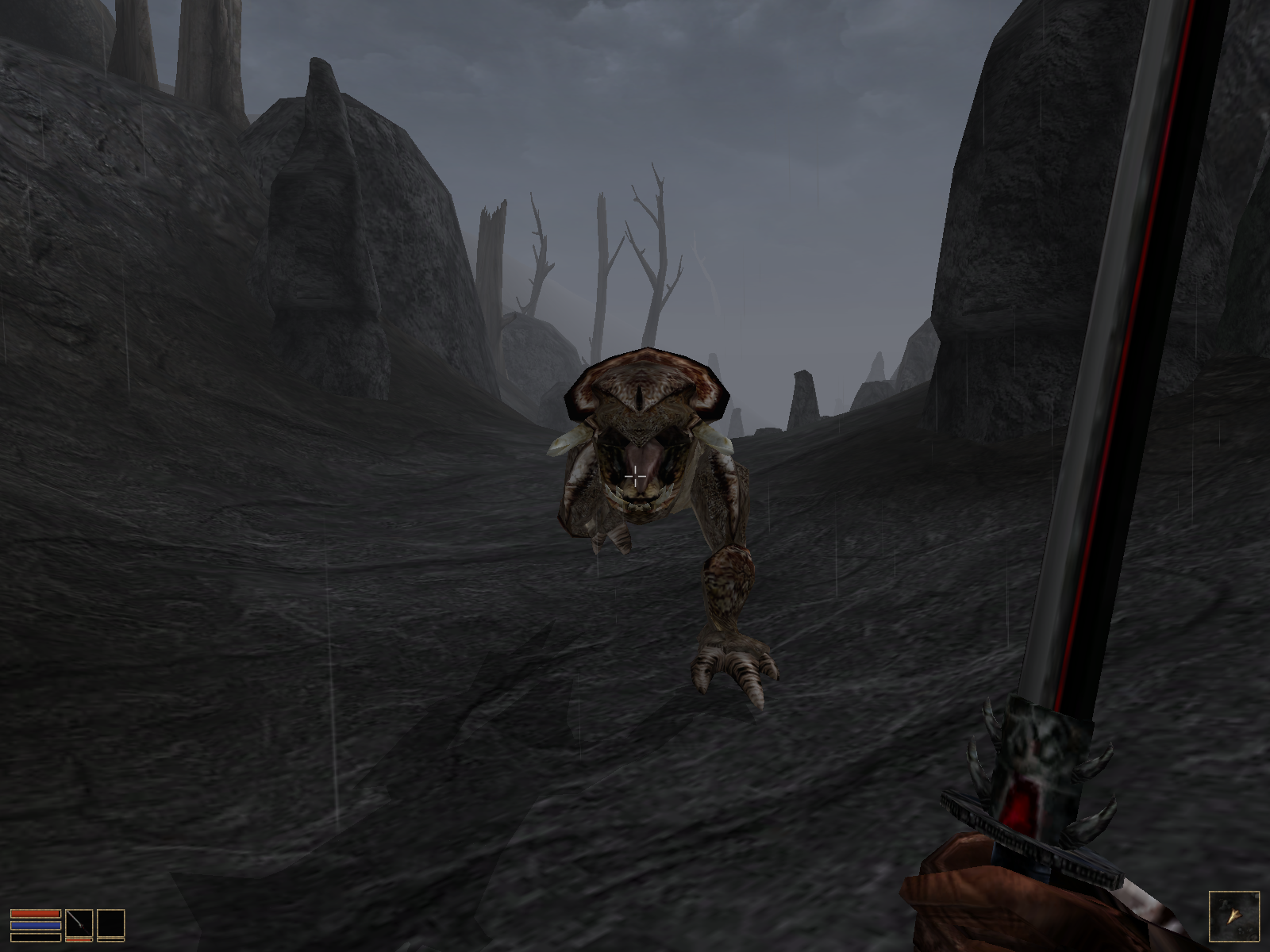 On a more positive note, Morrowind's combat has slightly more weapon variation than later Elder Scroll titles. The player can use spears, halberds, and throwing weapons such as darts and throwing stars. I really enjoy the addition of spears and halberds in RPGs due to the fact that they were so important in historical warfare, but don't receive nearly as much attention as swords, axes, or bows in video games. These weapons also add to the roleplay aspect of the game. Playing as a wood-elf assassin who utilizes daggers and throwing stars is easily doable.
Morrowind's armor system is significantly different than later titles. Besides splitting armor classes into heavy, medium, and light, the player can equip clothing under and over their armor. This allows the player to wear enchanted clothing, like a robe, shirt, or belt while also being fully armored, adding a wider range of abilities to his/her repertoire.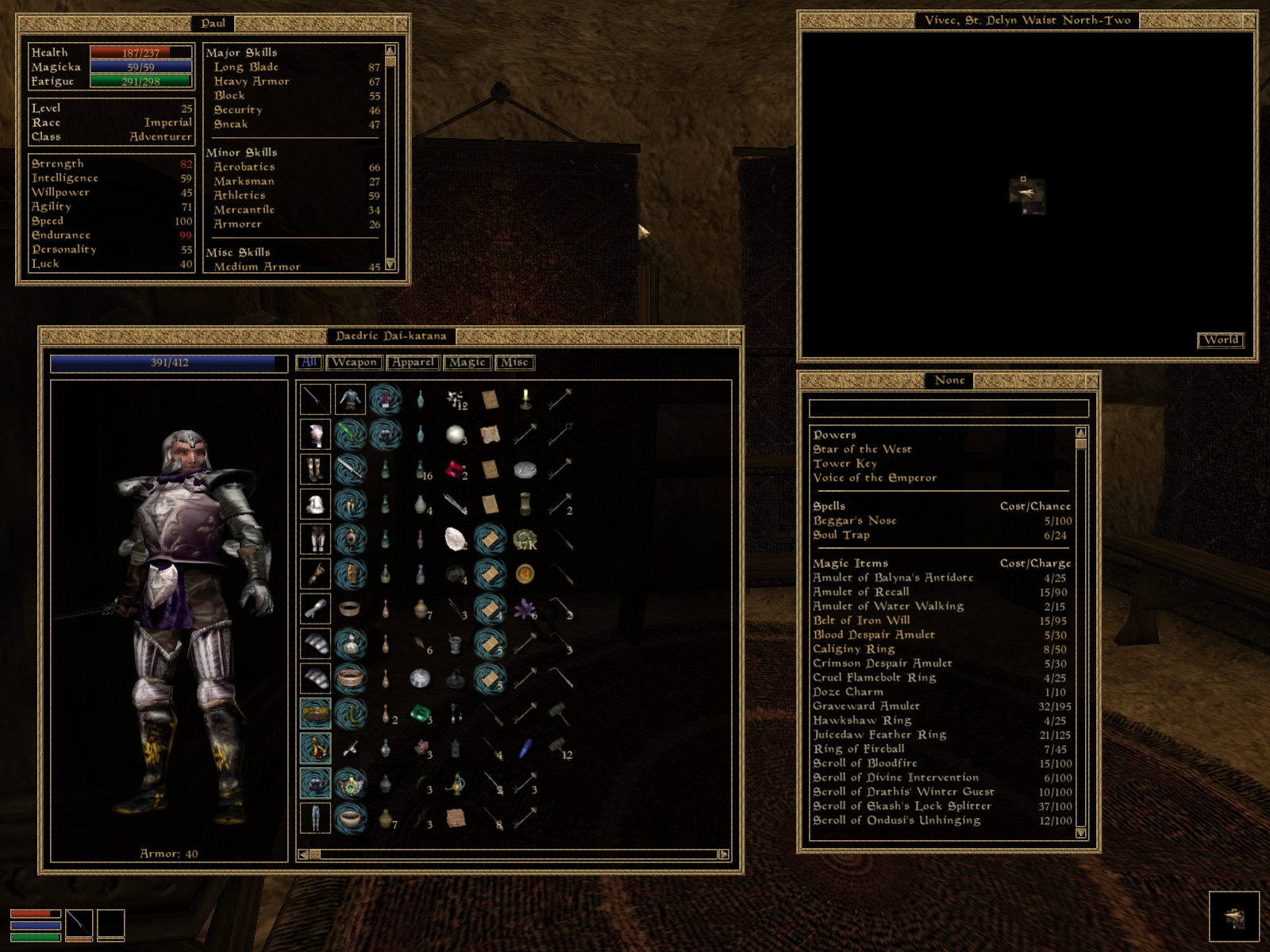 If bright environments appeal to you as in Oblivion or detailed textures as in Skyrim, you will find neither in Morrowind. The vegetation in Morrowind is less colorful than Oblivion and there is much less of it. Textures are also not on par with either later title. This lack of visual depth is expected due to the age of the game.
However, Morrowind's aesthetic is very clean and there are plenty of interesting focal pieces in cities and villages. These pieces include grand castles, large dragon statues, and enormous domed structures. I find Morrowind to have some of the most interesting architecture among these three titles. Some buildings appear as though they are from some foreign realm and not solely from a medieval fantasy.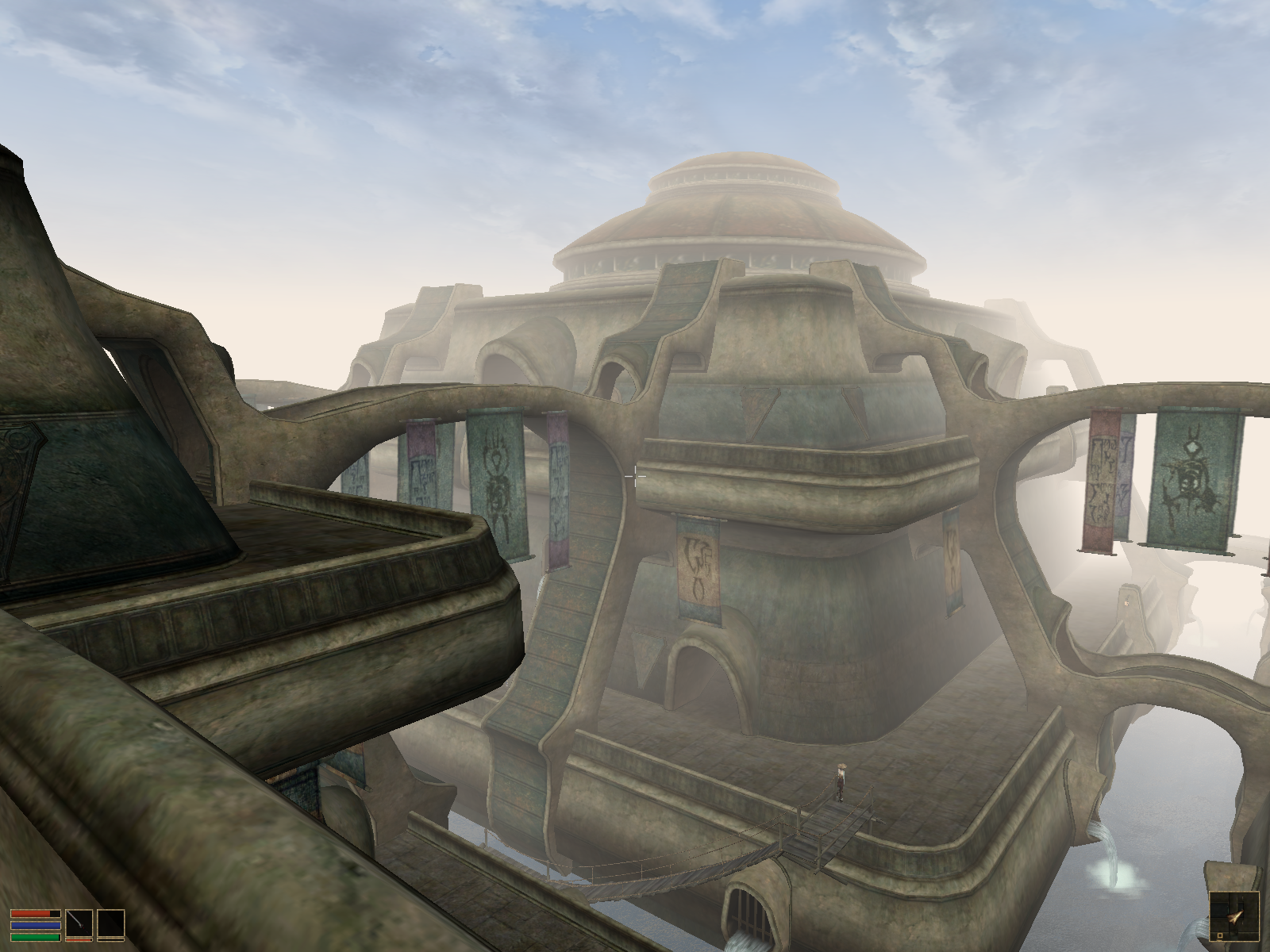 Some RPG Aspects in Morrowind are Phenomenal
What makes Morrowind stand out from the other titles is its dialogue and world building. Morrowind has very little voice acting, but provides a considerable amount of dialogue within each quest and NPC interaction. Even though there is a lot of reading, it feels as if the world and characters are more developed.
Compared to later titles, NPCs in Morrowind provide far more information about people of interest, cities, and themselves. There are also considerably more NPCs to converse with in Morrowind than Oblivion or Skyrim. If you are looking for lore and a more roleplay focused experience, Morrowind is the game for you.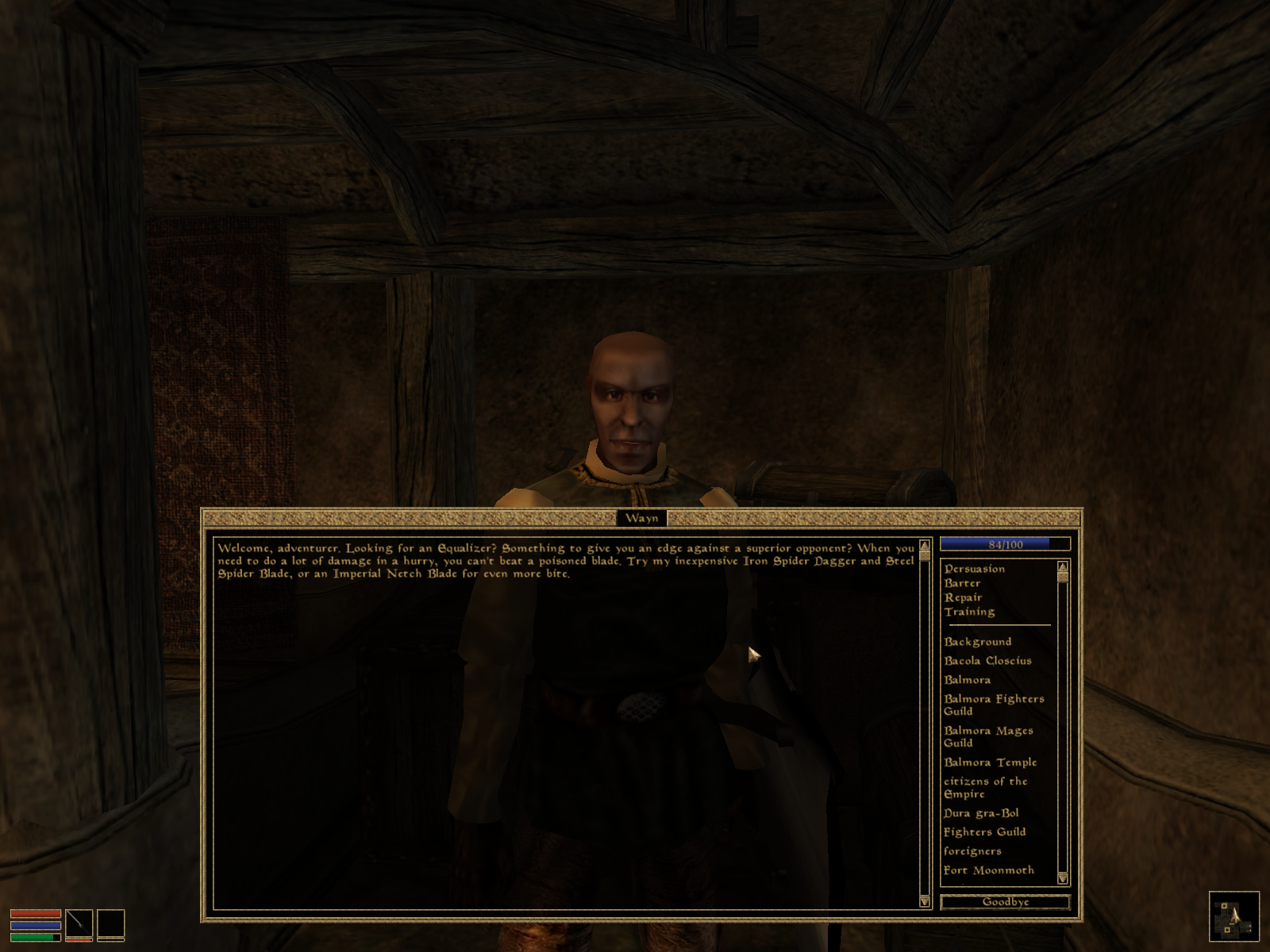 Exploration in Morrowind is much slower than its successors, due to player movement speed and how the fast-travel system operates. The fast-travel system utilizes boats, Silt Striders, and mages. Unlike Oblivion and Skyrim, the player cannot instantly teleport to any location they have previously visited. Note, players can use magic to help them return to a handful of cities and points that they have "marked," but it is much more limited and requires preparation.
This slower exploration is not necessarily a bad thing. Forcing players to leave behind items or even press on along a winding road to reach a new town can be much more fulfilling than allowing them to instantly teleport back and forth between two locations. I find myself taking into account weight vs value considerably more than other Elder Scrolls games; I want the largest profit without wasting time returning to the same cavern on foot.
Discovering a new city is also far more rewarding in Morrowind as well because all cities are not immediately marked at the start of the game like in Oblivion and Skyrim.
Overall, Morrowind is a great game. It has some of the best dialogue and storytelling among the Elder Scrolls titles. It may not have the smoothest combat or best graphics, but it is a very solid roleplaying game. If you are not put off by older videogames, I whole-heartedly recommend Morrowind. I believe it completely deserves a 9/10 rating.
Interested in other retro games? Check out these video games from 1996!
Agree with the author? Couldn't disagree more and are frothing at the mouth to tell him? Leave a comment here, on Facebook or send an email and make sure to follow Never Ending Realm on Facebook, Twitter, and YouTube!