Personally, 1996 is dear to me. Super Mario 64, which might be my second favorite game of all time, arrived along with my favorite console of all time, the Nintendo 64.
For music, it signaled the arrival of Goo Goo Dolls to mainstream prominence with their hit single "Name", and yes, I also danced the "Macarena" … a lot. 
But this isn't a music list, it is a gaming list. In 1996, gaming's transition into the 3rd dimension finally had a technical masterpiece in the aforementioned Mario 64.  
Nintendo's 64-bit revolution was by far the biggest splash of the year, but there were other standouts. The Sega Genesis was on its last breath, and the SNES still had one last critical haymaker.
As always, the rankings here are solely based on an existing Game Rankings database. This not an official Never Ending Realm's best games of 1996 listing.
Ladies and gentlemen, here are the best 10 games of 1996 according to the defunct GameRankings.com. Enjoy!
10. Wave Race 64 (Nintendo 64) – 90.67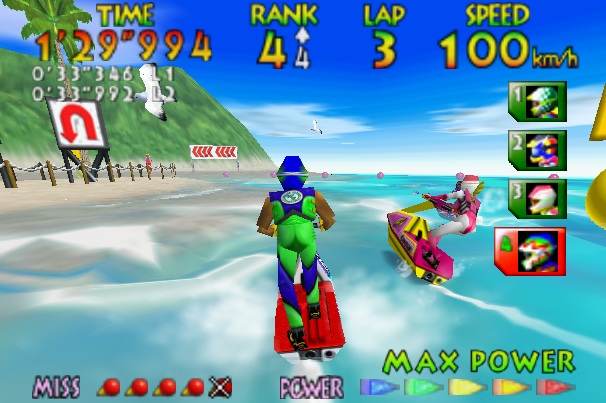 The Nintendo 64 had very few launch titles. In fact, it is fair to say that the cartridge-based system did not have a substantial number of games throughout its lifespan. However, the first party games that it did have were often revolutionary and "best in class" on their respective genres. 
Wave Race 64 was no different. Like Super Mario 64 and Pilotwings 64, WR64 was a superb technical showcase of Nintendo's 64-bit machine with its stunning effects and water "physics" that featured proper looking waves and reflections. Remember this was decades before the world first heard the words "ray-tracing". 
Critics would quickly praise and fall in love with WR64's visuals and gameplay. I can't fault them. If you were alive in 1996 and saw Wave Race 64 running at your local Toys R' Us tv screens, you had to pick your jaw of the ground. The game looked beyond anything possible on the Saturn and the PlayStation at the time. 
To be fair, Wave Race 64 is, beyond its pretty visuals, a fun skill-based racer. You had to practice in order to master the controls and the game's tracks in order to beat the A.I. controlled opponents, time trials, and a human rival via split screen mode. 
9.

Command and Conquer: Red Alert (PC) – 90.91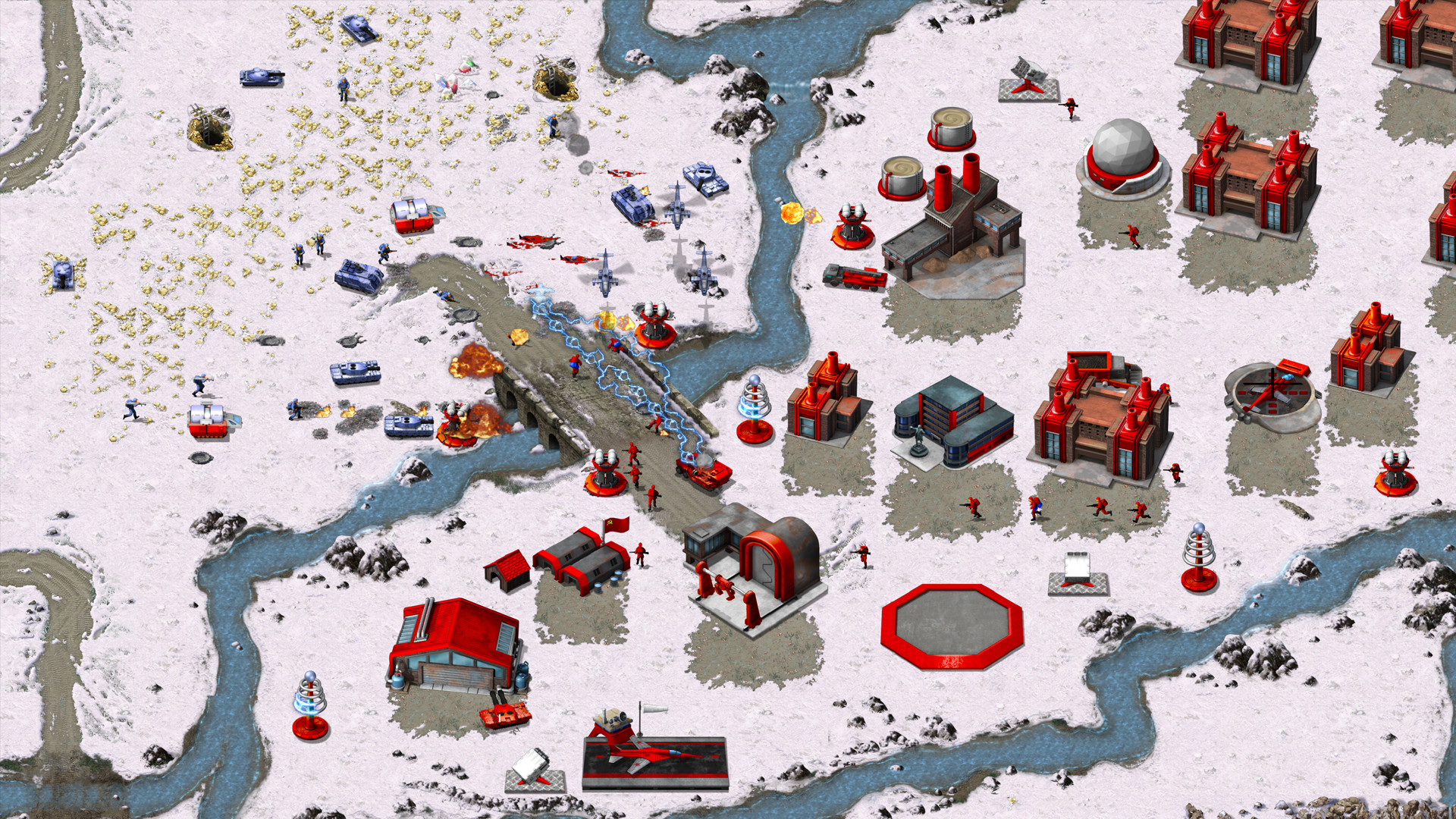 While consoles had the best platforming, fighting, racing games, etc. The PC had carved out a market space for point and click adventures, first person shooters, and strategy games. Red Alert was the latter and one of the very best real-time strategy games available on the market. 
The game takes place in an alternate timeline where Russia takes the place of Nazi Germany against Allied forces. Players could pick which faction to command, and from there the game offered a deep and varied strategy driven gameplay experience.  
C&C: Red Alert managed to sell 2 million copies within a year, making it one of the most successful PC titles of the era. Critics praised the title for its storyline, rebalanced gameplay, and variety of mission styles.  
Electronic Gaming Monthly awarded the game its "Strategy Game of the Year" award during its annual 1999 "Editor's Choice" awards. 
8. Sid Meier's Civilization II (PC) – 91.29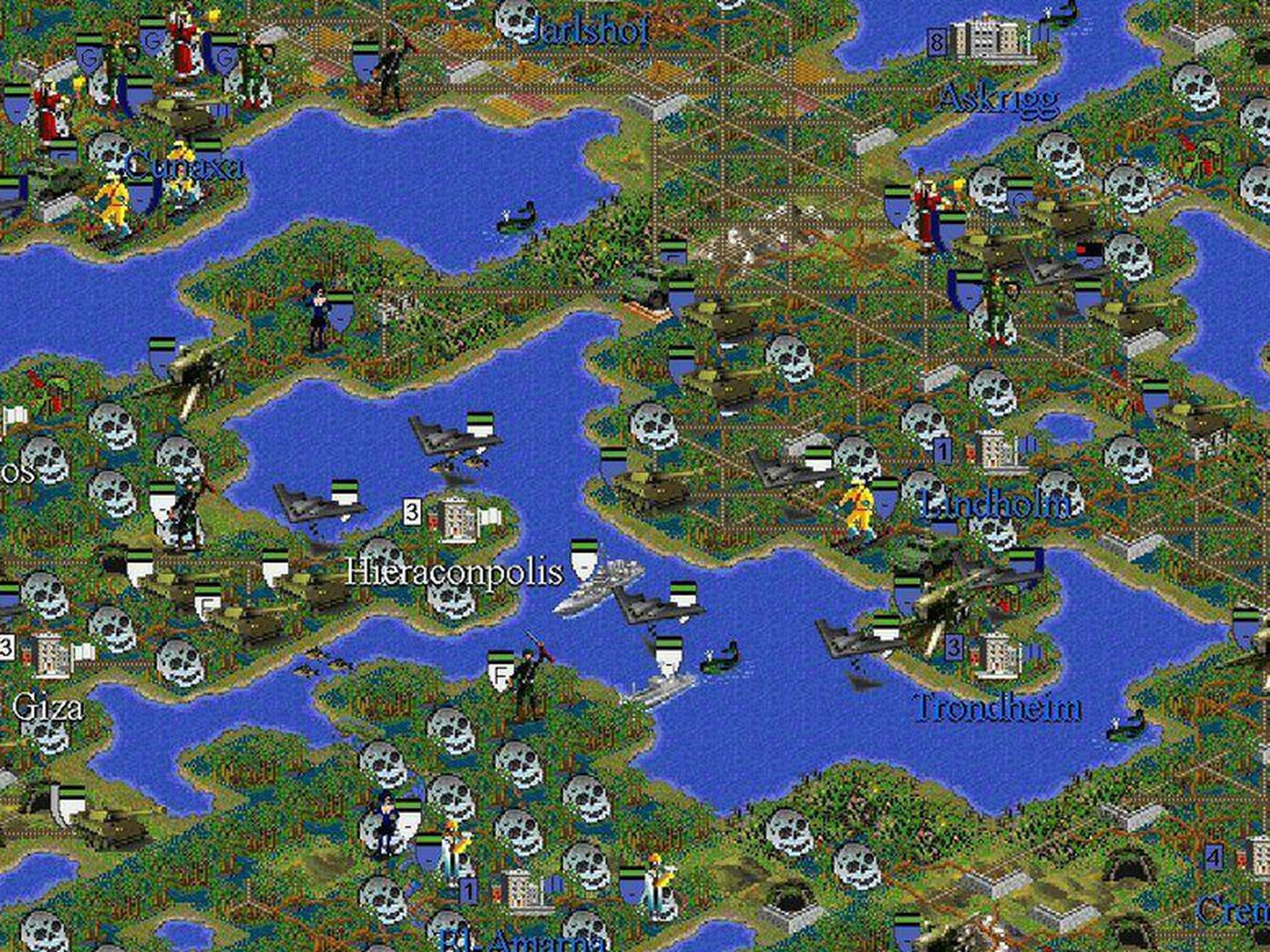 SMC, like Command and Conquer, was a strategy game, but of a different kind. SMCII was a turn-based strategy title focused on building a civilization from scratch.  
The number of different choices and tactical approaches towards developing a working civilization gave SMCII a considerable advantage over other games on the market. 
In some ways, the game is the ultimate time sinker, as 100s of hours could be spent colonizing and expanding civilizations through different playthroughs. PC gamers in 1996 had plenty of options to spend their gaming hours on.  
Critics loved and continued to love the game a decade after its release. In 2007, IGN ranked Sid Meier's Civilization II as its number three best game of all time. With over 3 million units sold, the game also received a stellar commercial reception from PC gamers everywhere.  
7. Tomb Raider (PC) – 91.67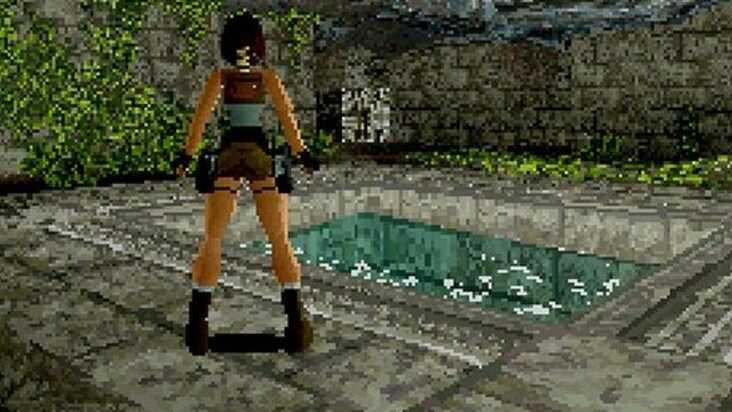 It could be said that Tomb Raider, while much less refined and uglier than Super Mario 64, did get 3-D "right" only a month after Super Mario 64 first achieved the feat. In truth, playing Tomb Raider after Mario 64 felt like a slower and clunkier 3-D experience.   
The game lacked the smooth visuals and gigantic 3-D playgrounds that Nintendo's plumber introduced to gaming, but a lot of this had to do with the hardware constraints of the PlayStation, Sega Saturn, and PCs of the time.  
However, for gamers who didn't own a Nintendo 64, Tomb Raider was as close as you could get to the 'Mario 64 3-D experience' on rival consoles. Both titles were very different, as Tomb Raider was an action-adventure game in the mold of old Indiana Jones films. But given the lack of proper 3-D games on 32-bit and PC machines at the time, Tomb Raider was judged by the standard set by Nintendo's 64-bit masterpiece.
Impressively, Tomb Raider did give PC and 32-bit console gamers a proper 3-D experience with impressive visuals, a likable character (Lara Croft's blocky 'curves' were all the rage in the late 1990s), and an epic sized quest. 
Tomb Raider would lose Electronic Gaming Monthly's 1996 'Game of the Year' award to Super Mario 64 (as it did everywhere else), but the game did a stellar job in crafting a fresh style of 3rd person action play that other games would emulate for decades to come and of delivering a must own title for 32-bit console owners.  
Tomb Raider would go on to sell 7 million units in all its iterations, paving the way for a gigantic franchise to flourish on the PlayStation, PC, and beyond.  
6. Virtua Fighter 2 (SAT) – 92.50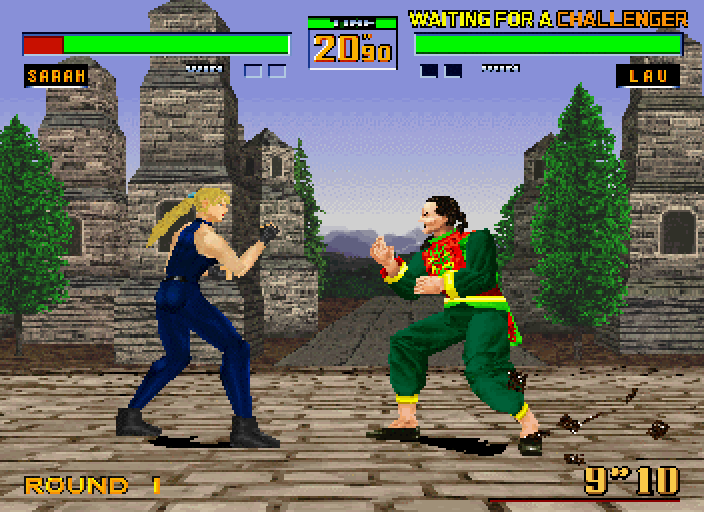 At this point in 1996, the Sega Saturn was in trouble. Sega had committed many previous hardware sins and failed badly in the Saturn's design and its botched American launch. That said, the Saturn continued to receive awesome games, most of which were Sega arcade ports.  
Considering how well games like Virtua Fighter 2 did for Sega (commercially) on both the home console and arcade fronts, it was hard to envision in 1996 how Sega would monumentally come crashing down within the span of the next five years.  
Virtua Fighter 2 was a beautiful 3-D fighter that introduced texture mapped polygonal characters, and utilized motion captured animation work for its fighters' moves. The game was also renowned for the complexity of its gameplay. 
Tekken 2 was the mainstream fighting game for the casual gamer that wanted a good martial arts romp. Virtua Fighter 2 was the hard core's hardcore fighter, and game that required hours of practice and a prominent level of skill to master.  
Virtua Fighter 2 would go on to sell 2.2 million units on the Sega Saturn, and critics would praise the game with all of the accolades that it deserved. Many called it the "must own" title for Sega Saturn owners, while others praised its smooth animation and realistic fighting styles.  
In retrospect, 1Up.com would claim that Virtua Fighter 2 aged better than Tekken, and IGN would call Virtua Fighter 2 the best fighting game of the 32-bit era. 
5. Tekken 2 (PS1) – 92.50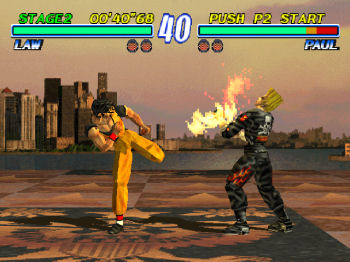 Sega might have had the deeper more complex fighter in Virtua Fighter 2, but Namco had the prettier (at least on consoles) and more enjoyable one in terms of mainstream appeal. The Tekken series was special. It was one of the reasons that I kept coming back to the PS1 even after discovering gaming nirvana on the N64.  
The console port of Tekken 2 had a fun story mode with CGI clips highlighting every character's ending, and the game featured genuine fighting styles with characters performing flashing kicks, grapples, and combinations innate to their real-world fighting styles.  
A Tekken fight felt like a good 1980s-1990s Hollywood martial arts film throw down, and the experience could not have been more addictive. New players could easily pick up the game and find success while experienced gamers could pull off strings of combos to humble said newbies into defeat.  
Tekken 2 was also a huge game for the PlayStation in terms of a technical showcase. It brought the arcade experience home and gave teenagers and older gamers a reason to choose Sony over Nintendo during that generation.  
Critics found Tekken 2 to be the best fighting game to date, at the time of its release. This was no small feat, as the mid to late 1990s featured a 3-D fighting games arms race of the likes that we will never see again.  
4. Star Ocean (SNES) – 93.00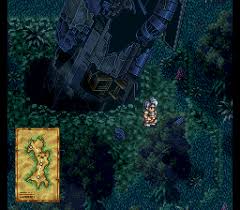 At this point, if you had not made the switch to 3-D machines, you were likely squeezing the last bits of gaming life out of your SNES. While the PlayStation would be the "chosen one" to drive JRPGs into the promised land of cash and honey, the SNES had some truly stellar classics. 
One of these classics is co-editor Mont Cessna's beloved Star Ocean. Tri-Ace's title was the last JRPG critical hurray for the SNES. For American SNES owners, their first contact with Star Ocean came by other "console" means as the game was a Japan only release. It did received a few western reviews, which are how it earned a place on this list. 
So, what made Star Ocean especial? Everything. While I have sung praise about Chrono Trigger in terms of its excellent 16-bit visuals, Star Ocean competes, and at times surpasses Square's time traveling masterpiece when eye-candy is concerned. Star Ocean used a special compression chip in order to compress and store all the game's data, as the visuals pushed the SNES to its very limit.  
Star Ocean was a party-based action-RPG which made the game's fights a more interactive and entertaining affair than the usual turn-based fare of the era. While critics have been lukewarm to the game in retrospective, the game's original release held a very excellent 93 rating on GameRankings with critics praising its visuals, storyline, and awesome action combat.  
3. Quake (PC) – 93.22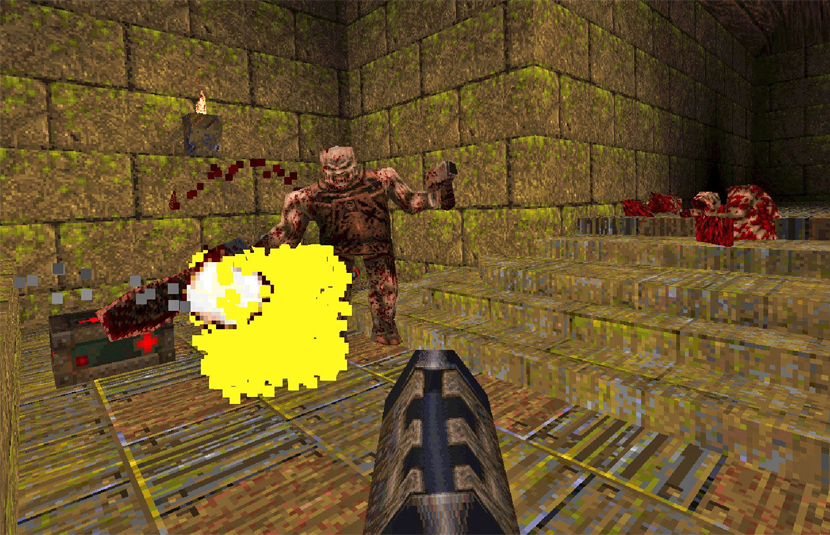 By 1996, PC gaming was known for its first-person shooting hit Doom. Quake, another corridor first person shooter, took things to another level by featuring a fully 3-D game engine. While the game did not sell nearly as well as Doom II, Quake did enough on its own to further PC gaming's cause and to make the franchise a commercially successful venture.  
Critics were impressed by the game's 3-D visuals and multiplayer options. Some complained about the game's lack of plot, but understood that the game's focal point was net play. Quake would win most of the PC game of the year awards handed out in 1996.  
Quake would also receive ports to the Sega Saturn and the Nintendo 64 that wouldn't fare as well with critics. However, the original release of the game was a groundbreaking moment for PC gaming.
2. Wipeout XL (PlayStation) – 94.75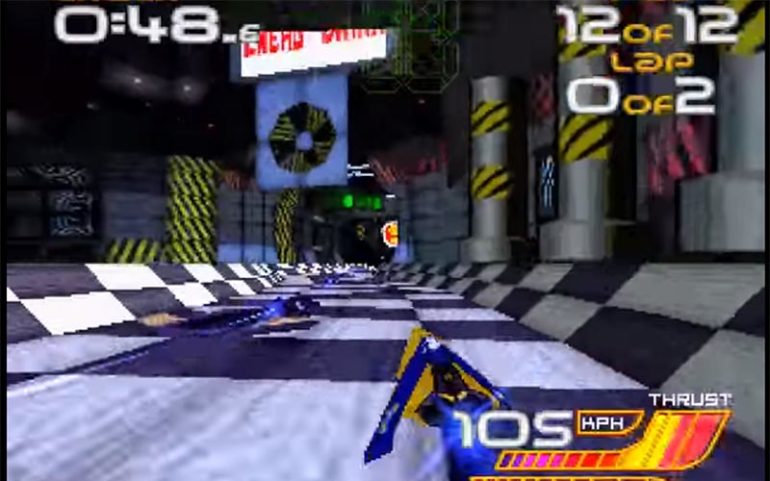 In the early days of the PlayStation, Wipeout was hugely popular, and there has been no better Wipeout entry at the time of release than Wipeout XL. Wipeout XL (2097 in Europe) was a refinement of the first Wipeout title. The game featured larger tracks, faster ships, and newer weapons.  
Wipeout XL managed to push the PS hardware a bit harder than its predecessor did, and it showed in its stellar visuals and performance. The game's techno soundtrack was flawless, and the ability to destroy opponents was a welcomed addition to the futuristic racing carnage.  
Electronic Gaming Monthly would award the game with its best music of year award for 1996, and it was the runner-up to Super Mario 64 for the "graphics of the year" award. Beyond that, Wipeout XL is considered one of the greatest games of all time by many publications and the third best rated PlayStation 1 game of all time by GameRankings' meta ratings.  
In 1996, if you wanted to brag about the graphical capabilities of your PS1, Wipeout XL might have been your best bet for a technical showcase of the hardware.  
1. Super Mario 64 (Nintendo 64) – 96.41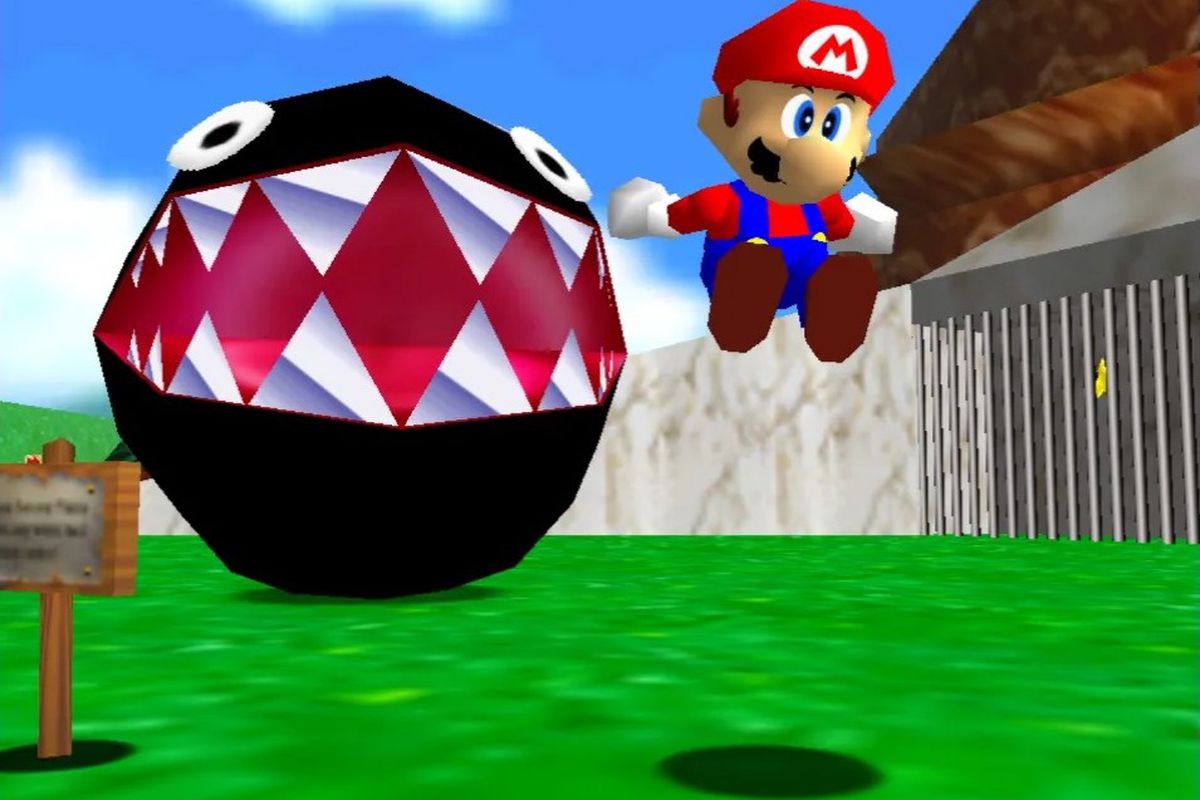 Could there have ever been any doubt? 1996 = Super Mario 64. Few games in history could have stolen this place from SM64 on any given year (and most of these games would be Nintendo titles).  
Super Mario 64 was Nintendo EAD's first foray into the 3rd dimension, and what a first step it was. There was nothing beyond Super Mario 64 that could be considered as a must have for gamers in the N64's anemic launch lineup, and yet, the N64 had a record-breaking launch and holiday sales period on the strength of Nintendo's 3-D masterpiece. Super Mario 64 would go on to sell a whooping 12 million copies. 
So, what made Mario 64 special? Well, to summarize it, the game was a true 3-D experience that controlled flawlessly and allowed players to explore said 3-D space in ways that other games could only dream of. 
Mario 64's world was larger and smoother than anything that we had previously seen. Even the mighty Tomb Raider felt restricted by comparison. It is hard to describe to modern audiences how it felt to play Super Mario 64, or even to see the game running in action for the very first time in 1996.  
You had to be alive at the time to understand Super Mario 64's greatness. Gaming has not made a bigger leap in terms of visuals, gameplay, and overall technology since. Thus, it is hard to find a comparable experience for modern gamers. 
Super Mario 64 was the perfect game for a 12-year-old kid in 1996, and it turned my PS1 into a dust collector for months. Critics would shower the game with every conceivable award and many hailed it as the greatest game of all time.  
The Best Games of The 1990s Decade According to GameRankings
The Best Games of 1990 According to GameRankings
The Best Games of 1991 According to GameRankings
The Best Games of 1992 According to GameRankings
The Best Games of 1993 According to GameRankings
The Best Games of 1994 According to GameRankings 
The Best Games of 1995 According to Game Rankings
Agree with the author? Couldn't disagree more and are frothing at the mouth to tell him? Leave a comment here, on Facebook or send an email and make sure to follow Never Ending Realm on Facebook, Twitter, and YouTube!