For 1990s kids, such as myself, there was no better time to be a gamer than in the aforementioned decade. Video games were in their infancy period, and thus, new genres and groundbreaking gameplay innovations were a more common occurrence than in modern times.  
The most important of event of all was the transition from 2-D to 3-D graphics during the middle part of the decade, as this revolutionary transition into the 3rd dimension has remained the driving force behind big triple 'A' gaming for the last two decades.   
So, which were the games that defined the 1990s? There were many, and the best way to rank them, at least for time being, is by utilizing the defunct GameRankings.com's data base of video game critic average scores for the time period. 
Before GameRankings was bought out by Metacritic, the site was the 'Metacritic' for gaming. Furthermore, its data base had a compilation of games dating back to the 1980s. Consequently, I feel that this top ten listing of the best games of the 90s decade (according to critics) is an accurate assessment of the greatest games of that era.  
Fun Facts
The Nintendo 64 was the king of the decade. True, commercially speaking the PlayStation was king. However, in terms of quality of games, no system had better games when it came down to 3-D gaming or groundbreaking game design.

 

Both the PlayStation and the Nintendo 64 have 3 games a piece on this list, but only the

Nintendo 64 has 2 entries within the top 5, including the best game of the decade.
The 1990s and the PlayStation era are considered the golden age of JRPGs, and yet, only the fantastic Chrono Trigger and The Legend of Zelda: Ocarina of Time managed to break into the top ten. CT is one of the last SNES Japanese role-playing games to be released in the west, and Ocarina of Time is a Nintendo 64 title.

 

1998 might have been the best year for gaming in history. The list has four 1998 entries, but my opinion on this is not based on the list alone. Other games that missed the cut, like Metal Gear Solid and Panzer Dragoon Saga, were all released within that year.
The Top Ten Games of the 90s Decade
 10.

Wipeout XL (PlayStation, 1996 – GameRankings Score: 94.76%)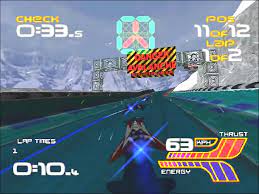 Racing games were popular during the early days of 3-D graphics. The genre allowed for technical showcases of new hardware. No racing game was more impressive in the early 32-bit era days than Wipeout.  
Wipeout XL is everything that the first game was but bigger, prettier, and better. Had it not been for Super Mario 64 arriving at the same time, Wipeout XL might have won the game of the year award in 1996.  
Sony's PlayStation, a newcomer into the home console market, needed strong third party showcases to gain commercial traction early on in its lifecycle, the Wipeout series provided just that for the system.  
9. Half-Life (PC, 1998 – GameRankings Score: 94.02%)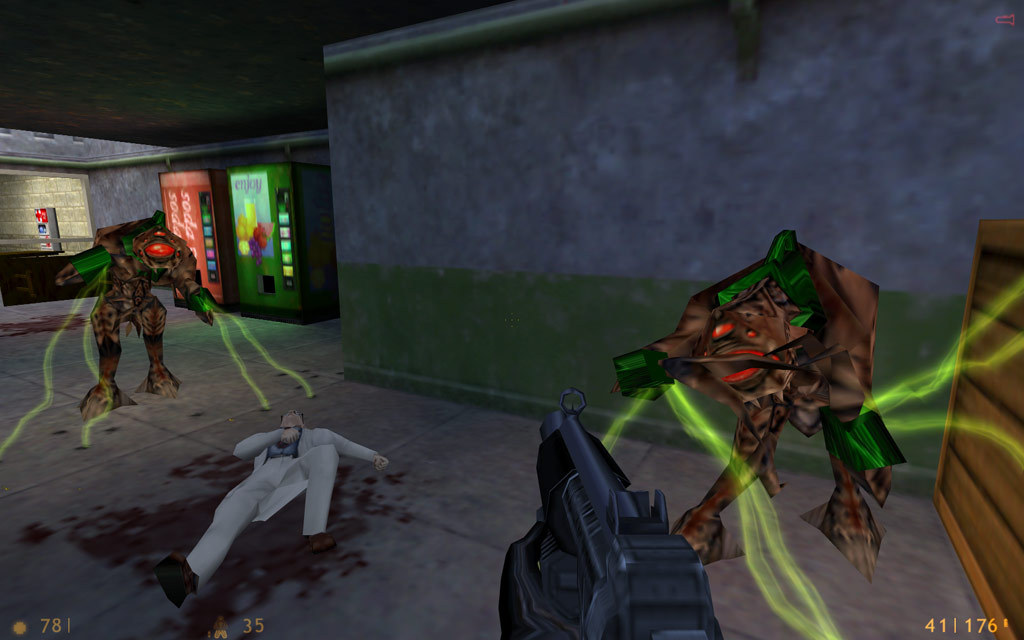 Console gamers had Golden Eye, but PC gamers had Half-Life. Half-Life was, in truth, a more complete single player experience than Golden Eye. By 1998 PC hardware had not only caught up with the Nintendo 64 but surpassed Nintendo's machine, and 3-D accelerated cards allowed its hardware to display sharper and richer detailed visuals.
Half-Life's complex plot and innovative single player experience helped many critics of the time to proclaim it the greatest first-person shooter ever and even the greatest PC game ever made. Half-Life was a generation ahead of anything seen on consoles at the time, and it would take the arrival of the PlayStation 2 and a new console generation for the game to be ported outside of PC hardware. 
Half-Life might have won 1998's Game of the Year Award as it revolutionized first person shooting games in ways that no other shooter had prior, but Nintendo's The Legend of Zelda: Ocarina of Time launched just 12 days later in North America. The Nintendo 64 masterpiece went on to revolutionize gaming itself.  
8. Golden Eye 007 (Nintendo 64, 1997 – GameRankings Score: 94.70%)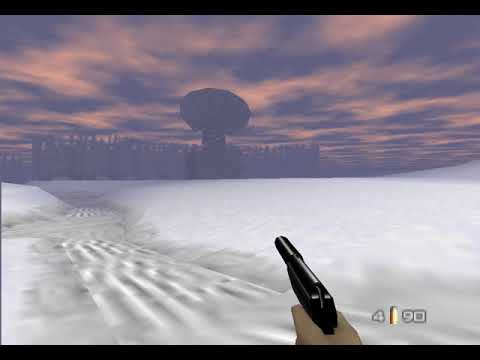 No, Golden Eye was not a better single player experience, in terms of storyline, than Half-Life, but Golden Eye revolutionized first-person shooters a year before Half-Life revolutionized the genre again. Revolutions tend to be more impressive the first time around, and thus, Golden Eye caused a larger impression on critics than Half-Life did but not entirely for its single-player prowess. 
Golden Eye had an excellent objective based single-player campaign, but it was its addictive four-player split screen death match modes that stole the day. There was nothing quite as fun in the late 1990s as spending an afternoon playing Golden Eye with 3 friends.  
Rare's masterpiece is one of the best-selling Nintendo 64 games of all time, and it helped to move the console off of shelves and into the hands of older gamers that might have stayed away from the Nintendo 64 otherwise.  
7. Gran Turismo (PS1, 1998 – GameRankings Score: 94.95%)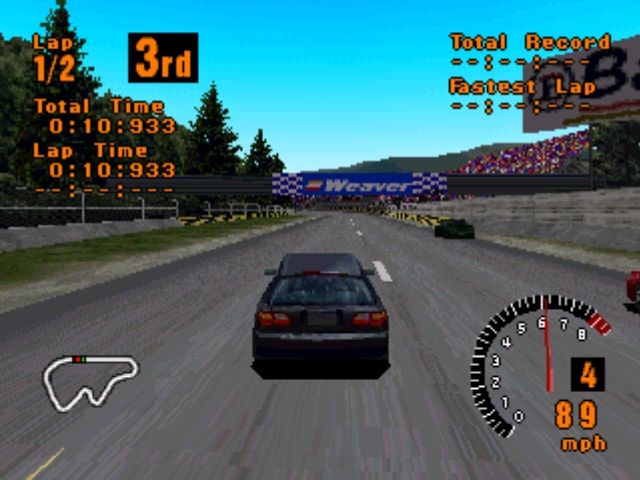 The PlayStation was not only home to the best JRPGs of its time, but also to the best Racing games. Gran Turismo was its crown jewel. While games like Ridge Racer and Wipeout had been popular before Gran Turismo took the stage in 1998, Polyphony Digital's racing title delivered in ways that no other racing game had done before. 
Gran Turismo was billed as a 'racing simulator' because it was the most realistic racer available on the market at the time. The game featured real world tracks and over 130 real cars to tinker and race with. At the time, such numbers and features were unprecedented within the genre.  
Gran Turismo also featured a deep career mode and surprisingly smart A.I. drivers that made you earn your first place at the races every single time. The game was not only a critical darling, but it was a huge commercial success beating out Final Fantasy VII to earn the #1 all time sales spot on the PlayStation with over 10 million units sold.  
6. Chrono Trigger (SNES, 1995 – GameRankings Score: 95.64%)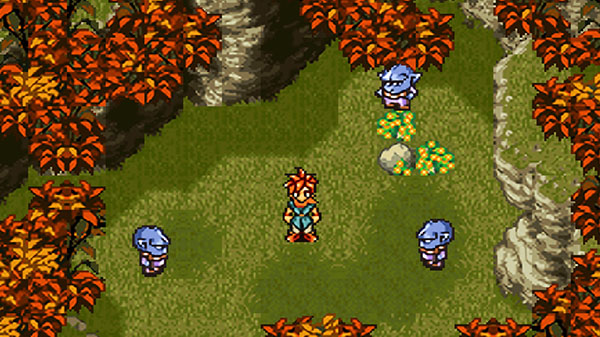 Chrono Trigger is widely respected and seen as one of the best JRPGs of all time. The game was crafted by a 'Dream Team' of developers which included Hironobu Sakaguchi, Yuji Horii (Dragon Quest), and Akira Toriyama. Chrono Trigger also signaled the peak of Squaresoft's mastery of the genre during the 16-bit days.  
By the time that Chrono Trigger launched on the SNES, Nintendo's machine was on its last legs, the 32-Bit era had just arrived. Even then, at least early on, you would have been hard pressed to find a better looking 32-bit JRPG. CT's large sprites and colorful worlds were ahead of anything that we had seen on the SNES apart from Star Ocean. 
Chrono Trigger was not only a visual sendoff for Nintendo's 16-bit machine, but it is also an aural masterpiece and the ultimate turn-based RPG. The game's time travel storyline allowed for multiple endings and near endless replay value for gamers.  
Chrono Trigger is not only one of the best games of the 1990s decade, but perhaps, the finest game that Squaresoft (now Square Enix) has ever crafted. 
5. Tekken 3
(PS1, 1998 – GameRankings Score: 95.80%)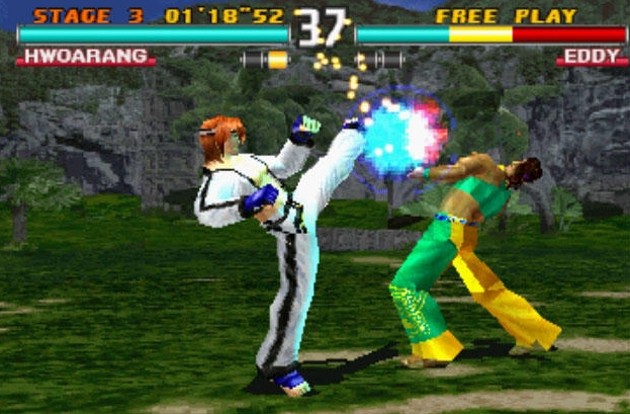 The 1990s were known, gaming wise, for being the golden age of platforming, racing, Japanese-role playing, and fighting games. Of the above genres, the fighting genre seems to been the one that has taken the bigger hit in both critical and commercial reception over the last two decades.  
In the 1990s, fighting games were not only commercially popular but also critically beloved. The 32-bit era pushed the genre into the 3-D space with games like Sega's Virtua Fighter, and while Sega's game might have been the original innovator, it would be the Tekken series that would go on to achieve the highest highs on the Saturn's rival, the PlayStation. 
Tekken was prettier, had a decent storyline, had characters designed around real mainstream martial art styles, and most importantly featured a fighting system that was easy to learn, becoming proficient in it within a few hours of play.  
Tekken 3 was as close to fighting perfection on the PlayStation that one could get. The game was a wonderful, if impossibly good, conversion of its arcade counterpart. I was 14 years old in 1998, and I can clearly remember that Tekken 3 was on my 'must play' list of games at the time, as I had been fan of the series since 1995.  
4. Super Mario 64 (N64, 1996 –
GameRankings Score:
96.41%)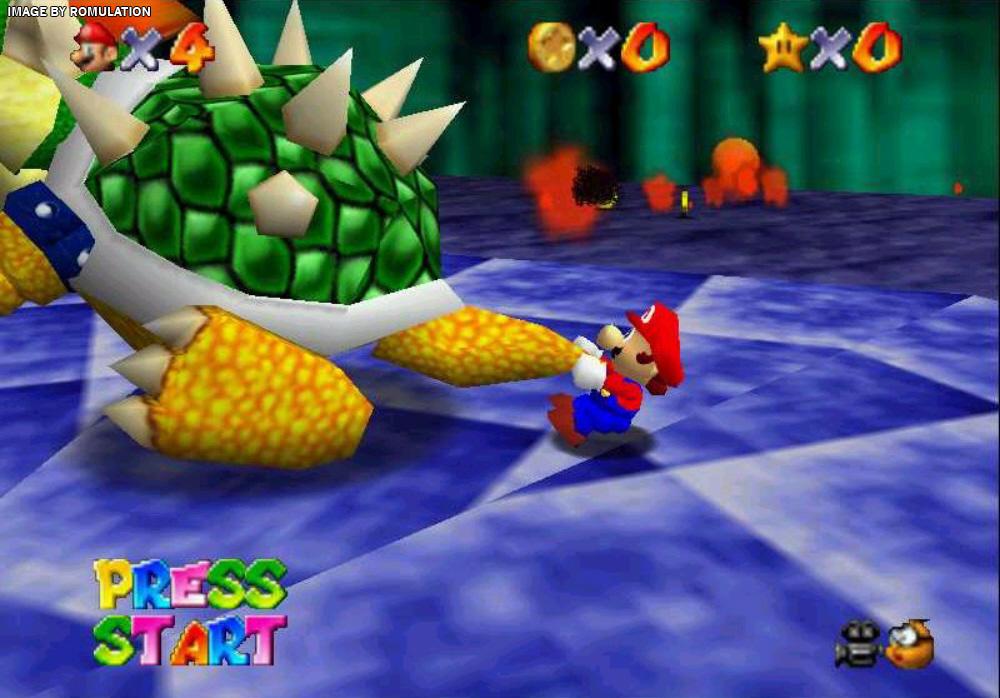 There has never been a video game that compares to Super Mario 64 in terms of innovation and pure shock value. The first Super Mario Bros.? I was too young (1-2 years old) to have properly gauged its impact on that generation of gaming. However, I was raised on 2-D gaming, and I have never witnessed a bigger leap for gaming as a medium than Nintendo's Super Mario 64. It set a standard for 3-D games.
The critics agreed, as would gamers everywhere, Super Mario 64 was one of the greatest games of all time. The game even started the Nintendo 64's launch with a proverbial bang. Yes, in late 1996 it wasn't a certainty that Sony's PlayStation would go on to dominate the market, the Nintendo 64 was outselling the system and setting records on the strength of Super Mario 64. 
Super Mario 64 wrote the handbook in how to craft a proper 3-D game with large sand box environments, furthermore, it served as a tech showcase for the Nintendo 64. Simply put: Super Mario 64 was a game that could have only run on Nintendo's powerful 64-bit machine.  
3. Super Metroid (SNES, 1994  –
GameRankings Score:
96.55%)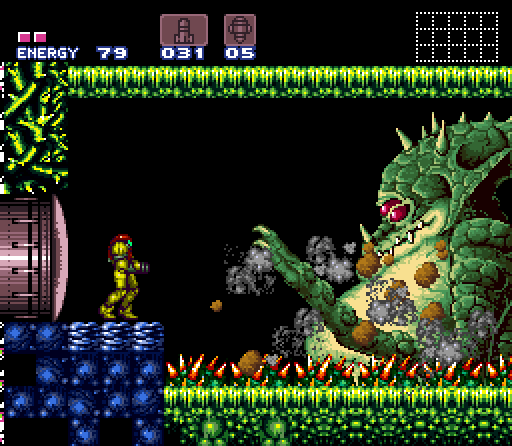 Super Metroid has a claim for the best game of its decade and for 'all-time greatest game'. Older print publications, such as Electronic Gaming Monthly, always raved about Super Metroid, and for good reason.  
Super Metroid (in conjunction with Symphony of the Night) is the originator of the 'Metroidvania' genre. Super Metroid is as atmospheric and as explorable as side scrolling 2-D games get. Critics universally praised the game for its gameplay, graphics, and size.  
While Super Metroid did not sell as well as other Nintendo stalwarts, it did sell over 1 million copies and is generally regarded as a commercial success.  
2. Soul Calibur (DC, 1999 –
GameRankings Score:
96.56%)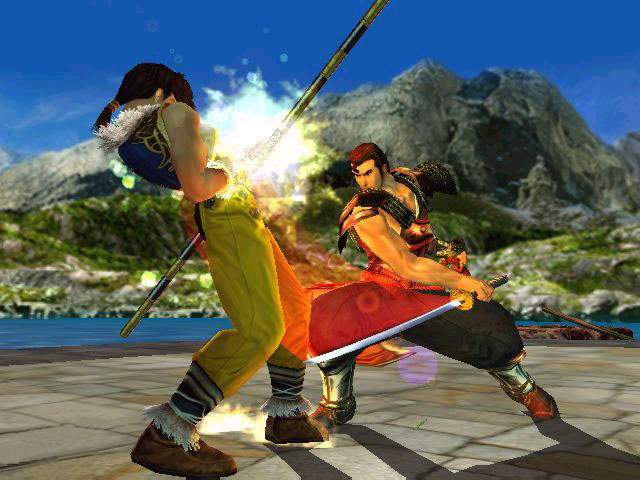 I had stated a few paragraphs above that Tekken was as close to fighting perfection as games got on the PlayStation. With that in mind, the Dreamcast version of Soul Calibur is the definition of fighting perfection and of the term: "Better than arcade perfect." 
Sega's Dreamcast was, for all intents and purposes, an underdog. The little white system was much more powerful than what had come before it, but launching a year ahead of Sony's PlayStation 2 ensured that the Dreamcast would have to fight Sony's machine while holding a considerable power disadvantage.  
Many gamers held on to their money and saved it for Sony's system instead. However, those who did not found themselves playing "128-bit" games a year before Sony fans did. The Dreamcast had no better technical showcase of its visual capabilities than Soul Calibur. 
Namco's weapons-based fighter ran flawless at 60fps and had human looking models that made Tekken 3's own impressive character models look pre-historically dated. Truly, I don't know that there ever came a game after Soul Calibur that looked as good on the Dreamcast.  
Soul Calibur's brand of fluid fighting made it a hit with fighting game fans around the world. It quickly turned into the primordial poster boy game for owning Sega's final machine.  
1. The Legend of Zelda: Ocarina of Time (N64, 1998 –
GameRankings Score:
97.54%)


Another list, another Ocarina of Time win. In truth, Nintendo has always made the greatest games around. Mario's parent company and its Nintendo EAD team have always found a way to grace our TV screens with magical experiences.  
No game has ever been more magical at the time of release than The Legend of Zelda: Ocarina of Time. I know, Super Mario 64 did it first, but Ocarina of Time was a refinement of the lessons learned by Shigeru Miyamoto and his team with it. The end result? Perfection.  
Younger gamers will never quite grasp how revolutionary Ocarina of Time was in its heyday, but it was a special feeling to read magazines as a young teenager and see the game receive universal praise as the 'best game ever' from different writers.  
The Legend of Zelda: Ocarina of Time remains the best rated Metacritic game today. Even though GameRankings wise, Super Mario Galaxy held that spot. While many would argue about Ocarina's claim as the greatest game of all time, there is little argument against the game deserving top honors as the best game of the 1990s decade.  
The Best 10 Games of 1990 According to GameRankings
The Best 10 Games of 1991 According to GameRankings
The Best 10 Games of 1992 According to GameRankings
The Best 10 Games of 1993 According to GameRankings
Agree with the author? Couldn't disagree more and are frothing at the mouth to tell him? Leave a comment here, on Facebook or send an email and make sure to follow Never Ending Realm on Facebook, Twitter, and YouTube!