Another week, another 1990s list! This week we are going back to 1993, a year which was key for Japanese role-playing games, and PC gaming within the critic world.
For the most part, since the NES' arrival, home consoles had dominated the game scene in the critical realm of things, but by 1993 PC gaming began to gain a foothold in terms quality titles that rivaled anything offered within the console gaming space.  
The year 1993 also brought us one of the most impressive looking SNES games of all time in Star Fox. Where do all of these great games rank? Let's find out!
Editor's Note: As always, this list is not a personal ranking of games by the author or an official "Best of" Never Ending Realm listing of games. Games featured on this list are solely ranked based on their GameRankings.com average critical score.
10. Simon the Sorcerer (PC) – 86.25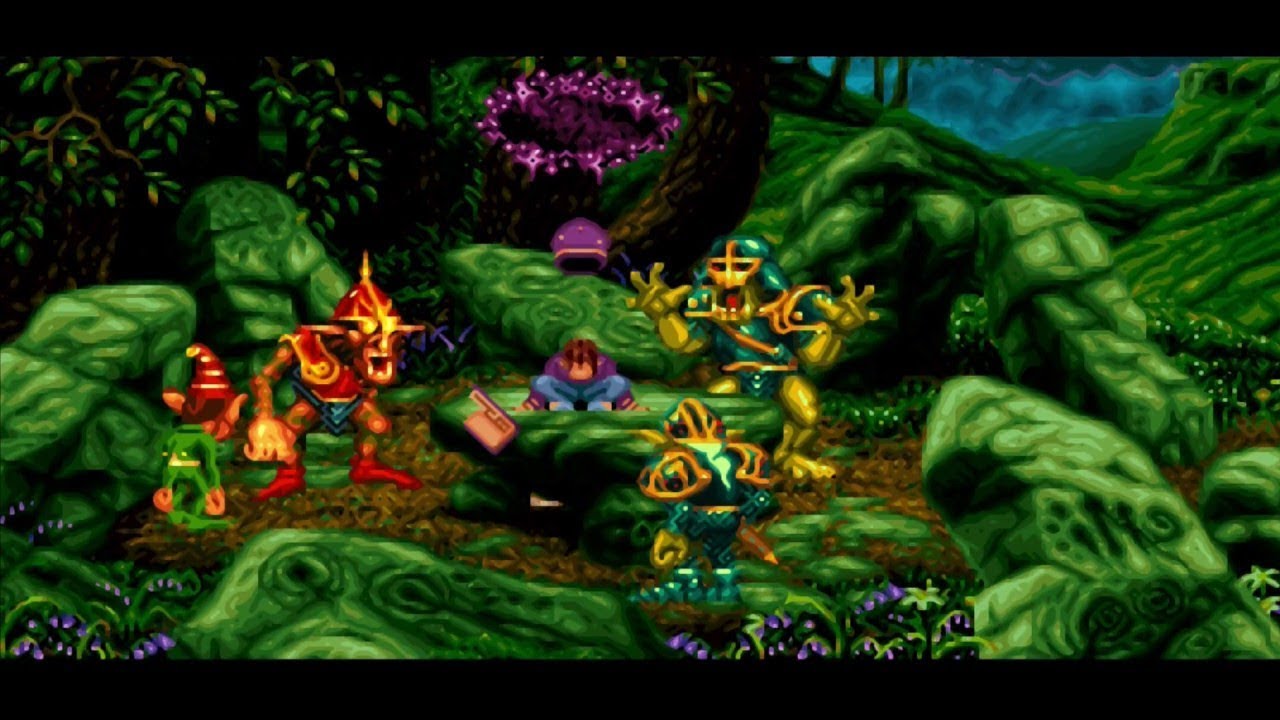 In 1993, point and click adventures continued to be popular on PC. PC hardware at the time lent itself well to this type of game, and critics positively welcomed them.  
Simon the Sorcerer featured a humorous storyline with elements that parodied popular fantasy novels such as The Lord of the Rings, The Chronicles of Narnia, and Rapunzel. Critics loved the funny nature of the game and praised its visuals, but were underwhelmed by the game's linearity.  
Six years after its release, Simon the Sorcerer managed to reach the 600,000-unit mark. PC games of the era typically featured better writing than its console counterparts and this game was not the exception.  
9. Secret of Mana (SNES) – 87.28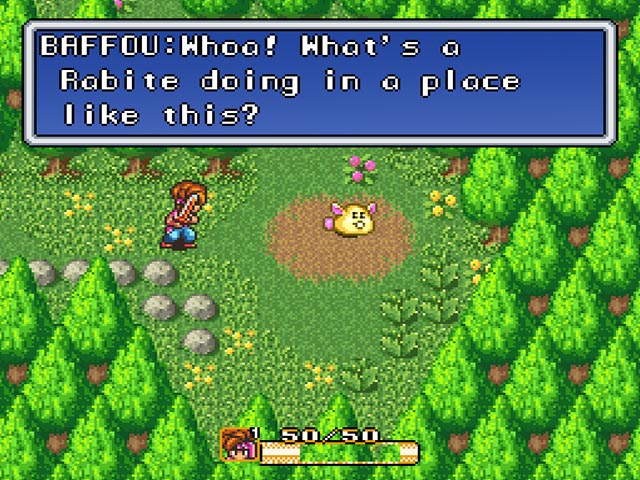 Western critics liked Japanese role-playing games by this time, and Secret of Mana proved a worthy investment of gaming time on the SNES for gamers of the era. Secret of Mana was an action-RPG, but one that featured an interesting storyline and focus on combat.  
While Secret of Mana is designed as a single player epic adventure, other players could join in the fun to help the main player during battles. Up to three players could play at once during battles thanks to the SNES multi-tap adapter.  
The game featured a party of three characters. Two of them were controlled by Secret of Mana's A.I. when played in solo mode. 
Critics raved about Secret of Mana's visuals, music, and storyline. Popular game magazine Electronic Gaming Monthly gave Secret of Mana its prestigious RPG of the year award in 1993. 
The game was a gigantic success in Japan with 1.5 million units sold. Over 300,000 units of the game were sold on the west, proving that JRPGs could eventually turn into a popular genre outside of Japan.
8. Gunstar Heroes (GEN) -87.60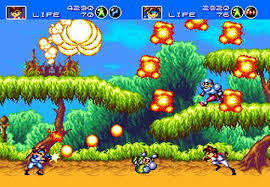 The Sega Genesis was known for its fast processor. Its Motorola made processor made it possible for games like Sonic the Hedgehog to exist. Gunstar Heroes is fast run-and-gun game that took of advantage of Sega's unique 16-bit hardware. 
The game played from a similar side scrolling perspective to the Contra series. It was both challenging and fast-paced. The game received praise for its large visuals, fast hectic action, and co-op play features. Tresure, the developer, made sure to take advantage of the Sega Genesis' full capabilities, crafting a game that had critics praising Sega's hardware over its more popular Nintendo rival's own technical prowess.  
Gunstar Heroes is one of the most important and fun to play Sega Genesis games of all time, and one of the finest earliest examples of the run-and-gun genre.
7. Disney's Aladdin (GEN) – 88.33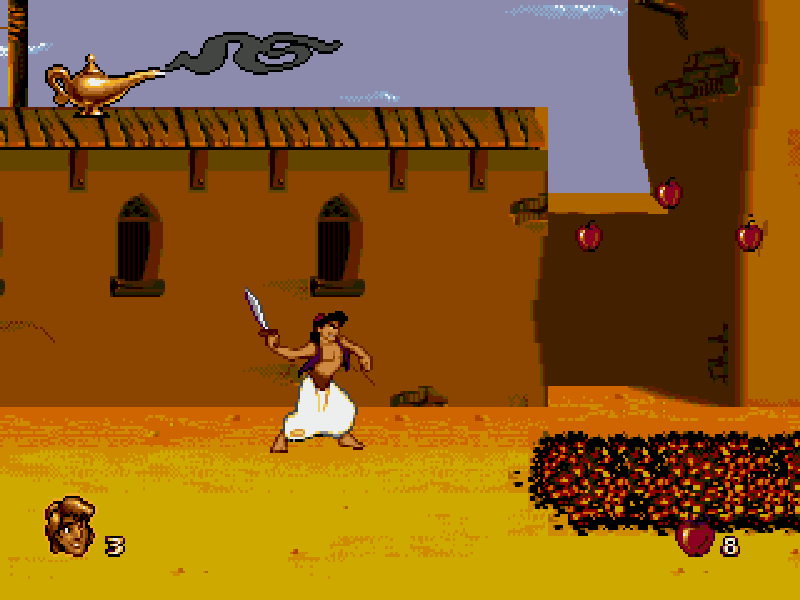 Based on Disney's successful 1992 movie carrying the same name, Aladdin was expected to be a massive commercial success. Even then, its final tally of 4 million units sold was unexpectedly high. Aladdin had achieved numbers that most Sega Genesis games could only dream about. There were a slew of reasons beyond its popular appeal (thanks to the license) that earned Aladdin its stellar sales. 
Only Sonic the Hedgehog and Sonic the Hedgehog 2 managed to outsell Aladdin, which says something about the game's quality. Disney's Aladdin is one of the most beautiful looking and best playing platforming games on the Sega Genesis.  
6. Star Fox (SNES) – 88.00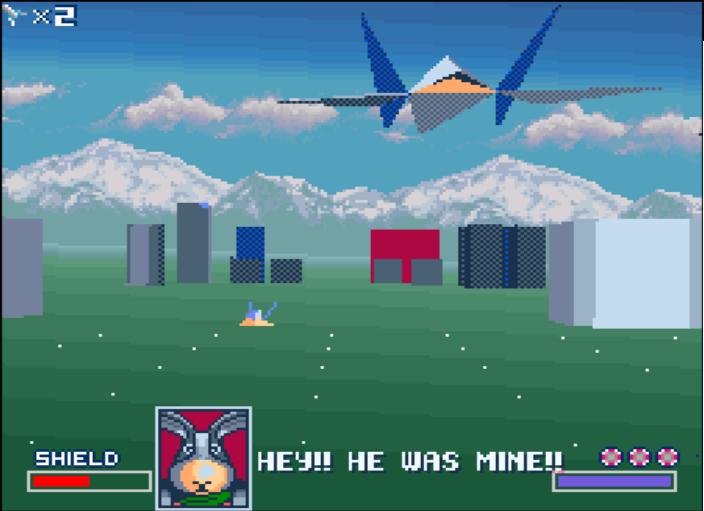 Ah, Star Fox! One of my favorite Nintendo 64 games. The franchise, however, got its start on the Super Nintendo Entertainment System. Star Fox was a massive technical showcase for Nintendo.  
Way before 3-D gaming was a thing on affordable mainstream home consoles, Nintendo utilized the Super FX chip (which was embedded on SNES cartridges) in order to craft its first 3-D polygonal title.  
By today, heck, by mid 1990's standards, Star Fox certainly looks primitive, but there is no denying that in 1993 these visuals were mind-blowingly impressive on a 16-bit machine.
Star Fox is an on rails shooter, and Nintendo cleverly made it a highly replay-able game by adding alternate routes of varying degrees of difficulty, instead of implanting a conventional difficulty selection menu.  
The mechanic pushed gamers to get better at the game by exploring and conquering new routes. Needless to say, Star Fox was a commercial success, with 4 million units sold, but it was also a critically acclaimed title.  
While design and artwork is credited to Nintendo, most people don't know that Star Fox was made possible by the technical know-how of British programmers from Argonaut Software. If you played Croc in 1997, then you know that this development house knew how to craft 3-D adventures.  
5. Lunar: The Silver Star (Sega CD) – 88.40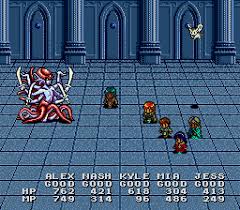 The only reason for Lunar not going on to become as a popular a series as Final Fantasy is its confinement to an add-on that almost no one owned on the west. The Sega CD was one of the earliest Sega blunders that eventually led to the company's downfall.  
Lunar: The Silver Star's greatness and downfall came as a result of the Sega CD hardware. Lunar: The Silver Star was a generation ahead of its time thanks to its audio-visual presentation and quality of writing.  
While Final Fantasy IV took baby steps towards storytelling proficiency, Lunar soared the story telling skies like a fierce hawk in the prime of its life. Working Designs translated the game to perfection, and Studio Alex delivered a role-playing game that could proudly stand beside anime series of the era in terms of how compelling the game's narrative and characters were.  
Lunar sold 100,000 copies within Japan, which was a massive success given the Sega CD's poor sales. Critics in America raved about the game being the best RPG "ever" thanks to its presentation and storyline.  
The fact that most gamers didn't have an opportunity to experience Lunar at the height of its powers is a gaming tragedy that would eventually lead to the franchise's downfall.  
So, what would have happened if Lunar had graced the SNES instead of the Sega CD? I think it would have done better sales wise, but then again, without the incredible anime sequences (which were revolutionary at the time) and voice acting, perhaps the game would not have had the same critical impact.  
The Sega CD doomed this franchise commercially, but the add-on's unique storage capabilities are what also made it a critical success.
4. The Legend of Zelda: Link's Awakening (GB) – 89.82
The Legend of Zelda: Link's Awakening, also known as the greatest Game Boy game that I have ever played, deserves its spot on this list. Were it not for the technical limitations of the Game Boy, LA could have easily been my favorite 2-D Zelda ever over the mighty A Link to the Past.  
While Link's Awakening started life as a Gameboy port of A Link to the Past, but the team at Nintendo EAD decided to go on a different direction more befitting of the Game Boy's capabilities. In the ended, they created this classic adventure.  
In some ways, such as storytelling, Link's Awakening is superior to its Super Nintendo cousin. Critics praised the game for it, and for its clever use of puzzles and boss fights. Combined with the DX (Game Boy Color) version, the game went on to sell over 5 million copies.  
Critically speaking, Electronic Gaming Monthly (a popular magazine in the 1990s) rated Link's Awakening as its 28th best game of all time in 1997, beating out The Legend of Zelda: A Link to the Past. Clearly, Nintendo EAD sprinkled its magic all over this title and managed to pack an epic adventure into a small Game Boy cartridge. A miraculous feat given the aging under powered hardware.  
Before Ocarina of Time's arrival in 1998, it could have been argued that Link's Awakening had the best storyline, dialogue, and gameplay mechanics out of any Zelda every made.  
3. Super Mario All Stars (SNES) – 90.12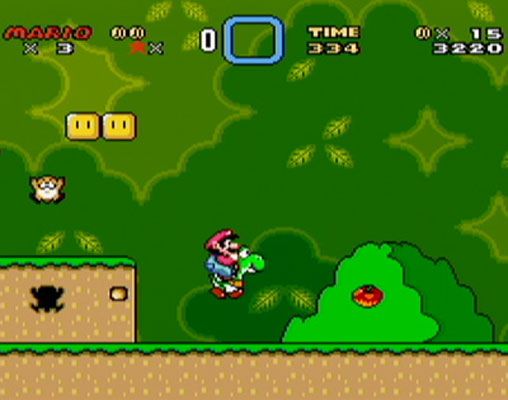 Mario games tend to be great, always. But Super Mario All Stars was more than great, it was an essential package for anyone even vaguely interested in gaming. The collection gave a 16-bit coat of paint to the first three NES Super Mario Bros games, while also featuring "The Lost Levels" a Mario game that was never released on the west due to its difficulty. Finally, the collection also included the iconic Super Mario World. 
This collection was a magical experience that forced many a parent to purchase a SNES for their children (the game sold 10 million copies) as the replay value of the title was nearly infinite. Five Mario games for the price of one? What a deal. 
Critics themselves found the collection to be a fantastic must have investment. The titles were updated masterfully, and quality of life improvements such as the ability to save made finishing the original NES games an easier task on the SNES.  
Given that we currently live in the era of the remasters and remakes, Super Mario All Stars was an early example of remakes and collections done right. A shame that Nintendo didn't put forth the same effort in its recent Super Mario 3-D All Stars collection.  
By 1993, the Super Nintendo (Nintendo) was regaining its foothold as the dominant player in the industry. Titles like Super Mario All Stars were key in Nintendo defeating its Sega rival.  
2. Gabriel Knight: Sins of the Fathers (PC) – 92.80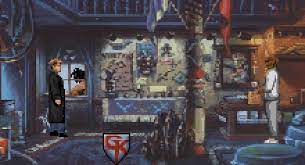 The PC was a popular platform for point and click adventures. While the genre isn't too exciting for players looking for fun gameplay and hours of addictive play, those looking for the best storylines and writing found these titles to be vastly superior to anything on home consoles. 
Gabriel Knight was thrilling horror adventure than genuinely scared critics in the 1990s. The game's writing was so good (novel quality) that it is hard to picture a world in which console games, which were largely developed by Japanese studios, could even compete with a game such as this in terms of storytelling prowess in the early 1990s. 
Sin of the Fathers wasn't a massive commercial success, as PC games at this time weren't as popular as console games. Although, the game's incredible writing and fantastic use of voice acting earned it a spot on this list over more popular titles like Lunar and Secret of Mana.  
1. Maniac Mansion: Day of the Tentacle (PC) – 95.00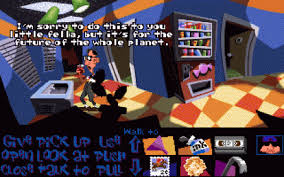 LucasArts had plenty of PC hits in the 1990s. Once again we find one of their games receiving incredible critical acclaim, and not surprisingly, Maniac Mansion: Day of the Tentacle is another point-and-click adventure (albeit in two dimensions) that delighted PC gamers of the time. 
Players were able to switch between three main protagonists at will, through different time periods as a time traveling was one of the game's unique features. Before Chrono Trigger arrived in 1995, Day of the Tentacle pulled off time travel mechanics (such as things done in the past, affecting the present, etc.) flawlessly.  
Managing and transporting distinct items through time were key in solving Day of the Tentacle's adventure.  
So how does a point and click adventure manage to beat out the best SNES and Genesis games of 1993? Storytelling. Like many other point and click PC adventures, Day of the Tentacle featured a level of unmatched entertainment for gamers interested in immersing themselves in a fictional world with an engrossing storyline.  
While point and click adventures would not go on to do well in the following decades, as conventional games caught up with these games in terms of presentation and storytelling while offering more immersive experiences, back in the 1993, if you wanted the best storytelling gaming experiences, you needed to own a PC. 
The Best Games of The 1990s Decade According to GameRankings
The Best Games of 1990 According to GameRankings
The Best Games of 1991 According to GameRankings
The Best Games of 1992 According to GameRankings
Agree with the author? Couldn't disagree more and are frothing at the mouth to tell him? Leave a comment here, on Facebook or send an email and make sure to follow Never Ending Realm on Facebook, Twitter, and YouTube!