For the next ten weeks we will be taking a tour throughout the 1990s. We are going back to my favorite era of gaming, and the formative years of my life as a gamer. I cannot stress enough how excited I am about going back down memory lane to relive gaming's most important decade (I know, I am biased).  
We start the list by ranking the best ten reviewed games of 1990. Given that I was just 6 years old at the time, I have no way to properly rank the games of that particular year without the help of GameRankings.  
GameRakings.com used to be gaming's Metacritic, and its database went as far back as the late 1980s. The following list comes from an Excel spreadsheet that covers every game ranked on the defunct gaming site.  
Since GameRankings is down, it is impossible for us to know if the aforementioned excel sheet is 100% percent accurate in terms of the games listed. So, if we miss listing a "great" game, keep in mind that we might be working with a partial list, or that GameRankings didn't list the game originally. Internet video game coverage was non-existent in 1990. Consequently, GameRankings utilized magazine scores instead to rate these games.  
Without further ado, here are the best games of 1990, according to GameRankings!
10. Shadow Dancer: The Secret of Shinobi (Sega Genesis) 80.00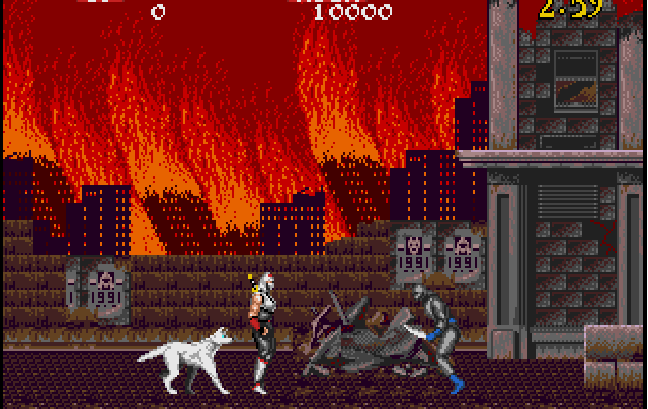 As our readers will find out through this list, game titles (as in their names) in the 1990s were rather 'interesting' to say the least. Thus, many of you won't recognize the name Shadow Dancer, even if you have heard about "Shinobi".  
Shadow Dancer is the second game in the Shinobi series though it is not a direct sequel, but rather a loose port of the arcade game by the same name.  
As a side scroller starring a Ninja and his dog companion, Shadow Dancer offered plenty of Kung-Fu fighting. Critics of the time praised Shadow Dancer for its difficulty, graphics, and addictive gameplay. Considering that this was 1990, and Genesis was starting to take off, Shadow Dancer served as impressive tech showcase of a game that wasn't possible on the Nintendo Entertainment System.  
9.

Phantasy Star II (Sega Genesis) 80.00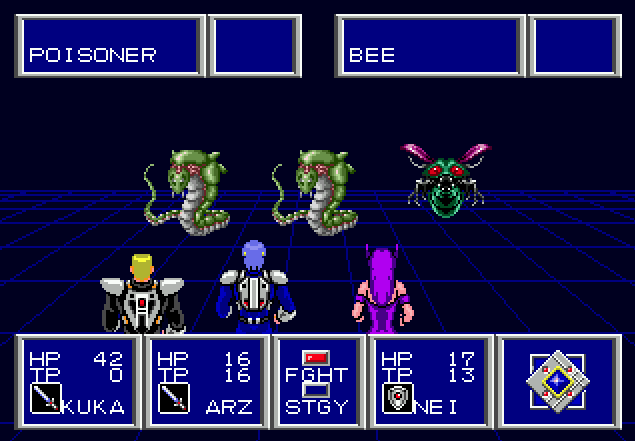 JRPGs were not popular in the West during the start of the final decade of the last millennium. However, Phantasy Star II did well with critics. Phantasy Star was Sega's answer to Dragon Quest and Final Fantasy. It was the JRPG to have if you owned a Sega console and were into JRPGs.
Phantasy Star II came packed in the largest cartridge ever produced at the time of its release, holding a whooping 6 mega-bits of data. PSII abandoned the first game's first-person view while in dungeons, sticking with a 3rd person overhead view for the entirety of its epic quest.  
In 1990, critics raved about the game praising its length (over 100 hours) and the complexity of its science fiction plot. In an interesting turn of events Phantasy Star II arrived in the US market two months before Final Fantasy did on the NES.  
In other words, Sega Genesis owners were playing a vastly superior 16-bit role-playing game months before NES owners were introduced to Final Fantasy's 8-bit debut.  
8.

Granada (Sega Genesis) 80.50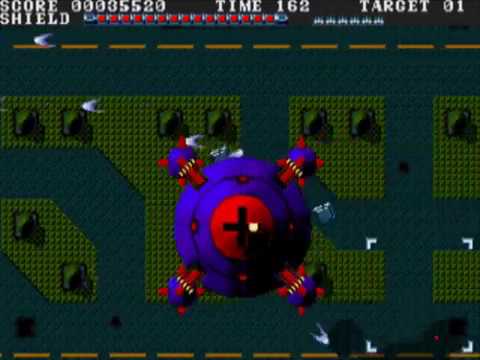 This list will be dominated by the Sega Genesis. While Sega will mean little beyond Sonic and Yakuza to gamers born in the mid 1990s, the significance of Sega's brand to those of us born in the 1980s cannot be understated.  
For a time, the Sega Genesis gave Nintendo a real run for its money, and it was a very important machine during the first half of the 1990s decade. In 1990, the Genesis gave Sega a substantial tech advantage over Nintendo's NES. Thus, games like Granada did well with critics.  
Granada is a multidirectional shooter in the mold of Thunder Force. The player takes control of a tank and must clear eight challenging arcade stages before beating the game and solving a warring conflict in an African region.  
By today's standards, Granada is not groundbreaking stuff, but at the time, shooters like Granada were very popular. The Genesis' processing speed certainly aided the game by allowing it to be a fast and hectic experience for gamers looking for the ultimate shooter title.  
7. The Secret of Monkey Island (PC) 81.25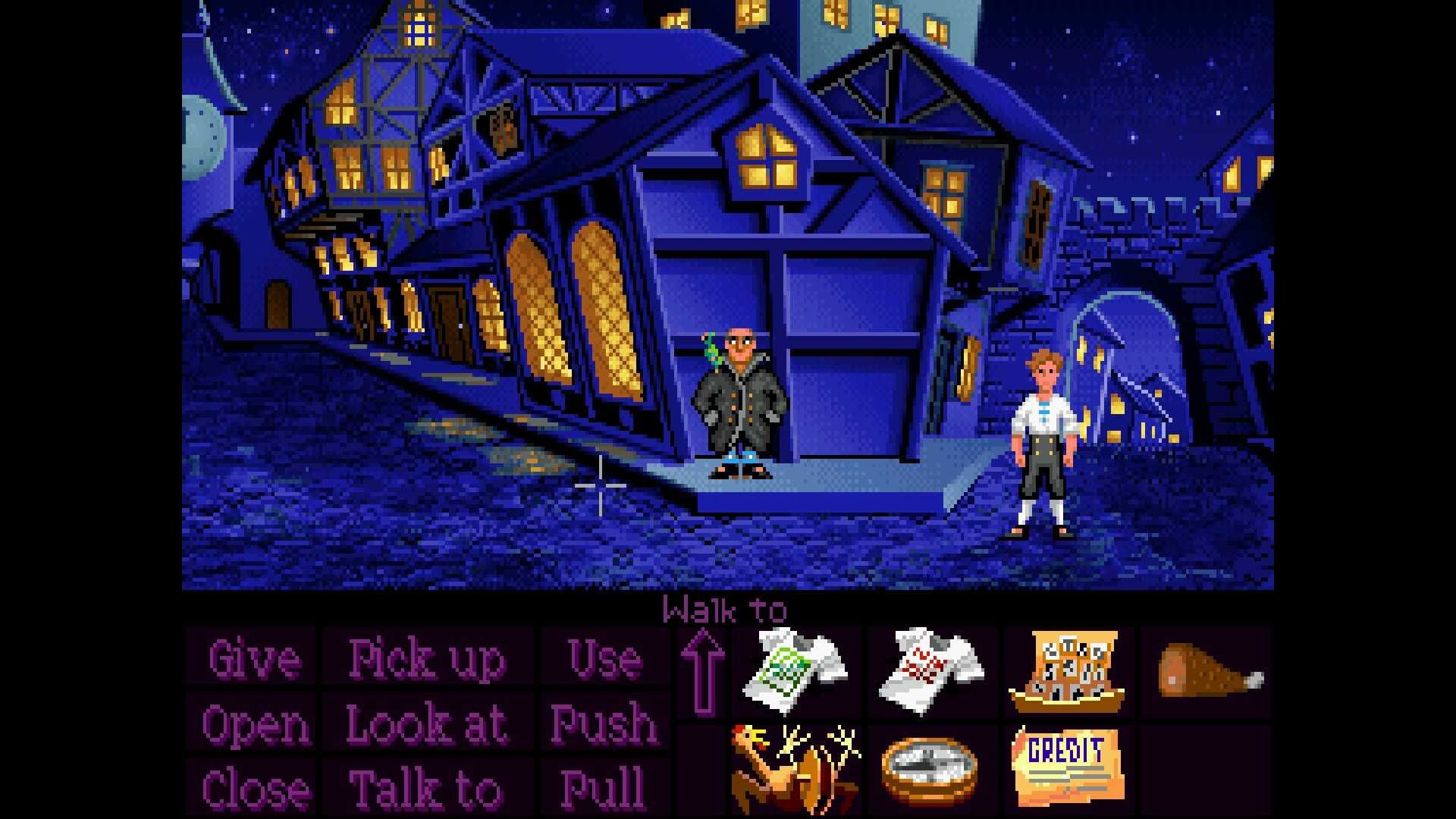 Point and click adventure games were at their peak in the 1990s. PC gaming would eventually overtake consoles games in terms of technology, but in the early 1990 days, point and click adventures had to suffice for gamers playing on the platform. 
The Secret of Monkey Island is a Lucasfilm game that takes place in a fictional version of the Caribbean during the age of piracy. The game itself was inspired by Disney's Pirates of Caribbean park ride.  
Players assumed the role of Guybrush Threepwood (wonderful name), a young man with the high aspiration of becoming a pirate.
Exploring islands and solving puzzles is the name of the game. Dialogue trees and decision making by selecting different options did help to make it an extremely engrossing experience.
The Secret of Monkey Island did not sell in droves, but it did move 100,000 copies, which at the time (especially on PC) was considered a substantial commercial success. Critics of the time loved the game's atmosphere, 'movie like' experience, brilliant puzzles, and humorous dialogue.
6. PGA Tour Golf (PC) 82.00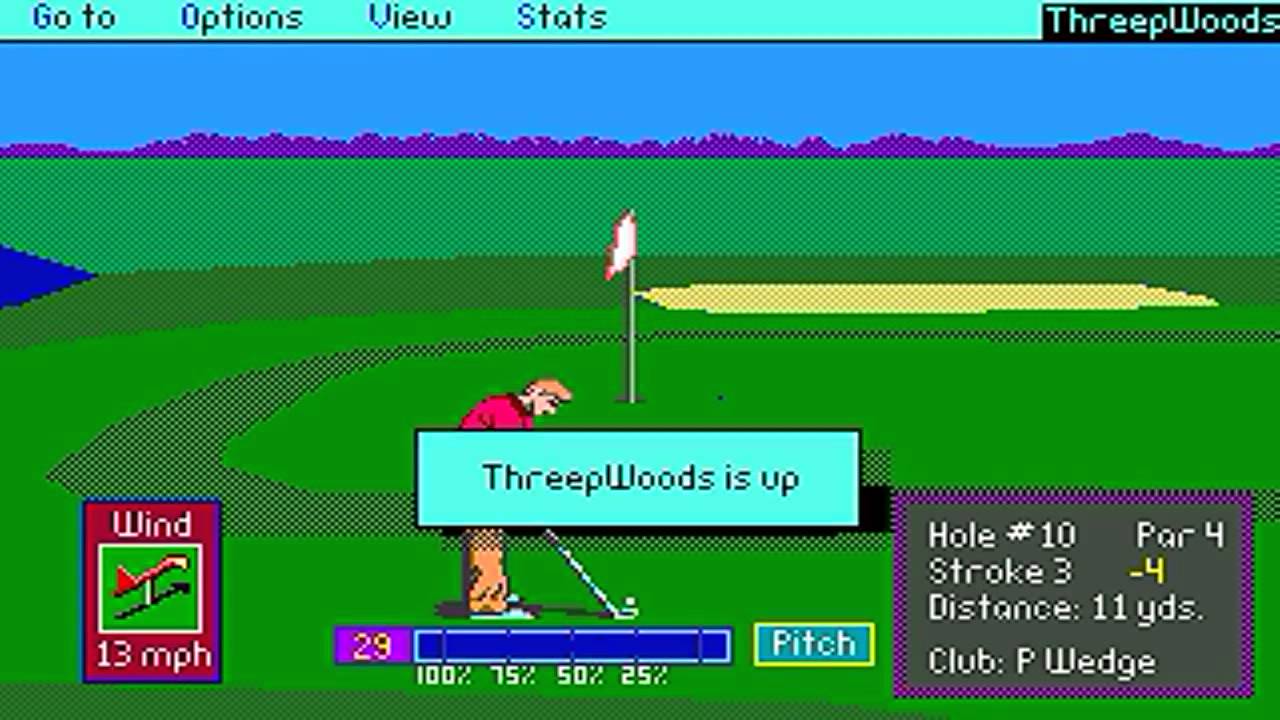 Believe it or not, in the 1990's golf video games were extremely popular and very well received by the critical world. It is impressive that the only sports game apart from Motocross to make this list is a golf simulation. 
By modern standards, PGA is quite primitive, featuring only 3 real courses. That said, the game's simulation components were quite advanced at the time and critics went crazy over its ball movements and wind simulation. 
Historically speaking, PGA Tour Golf is the first true golf simulation and was a stunning technical achievement more than three decades ago.  
5. Strider (Sega Genesis) 83.75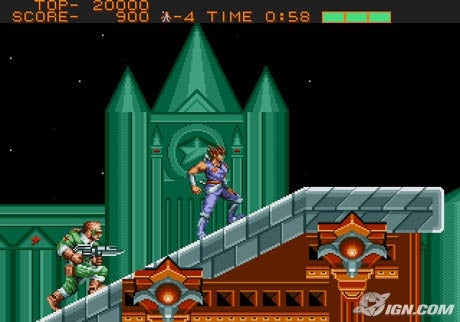 Capcom's Strider is a hack and slash platforming game based on its arcade counterpart. The game's protagonist, Strider Hiryu, first made his debut on a 1988 Japanese Manga.  
While younger gamers might not remember this one, Strider is often cited as an influence for current AAA franchises such as Devil May Cry and God of War. While the game received numerous ports to different systems including a NES port, it is the Sega Genesis port that is considered closest to the arcade experience, and therefore, far superior to all other ports of the game. 
Critics praised the Genesis' port near perfect arcade translation and its incredible graphics. Strider would go on to win Electronic Gaming Monthly's Game of the Year award and best graphics of the year award.  
The 1990s decade was notorious for the popularity of arcade home conversions for the then popular consoles. Strider is one of the all-time best efforts in that category.  
4. Catrap (Game Boy) 83.75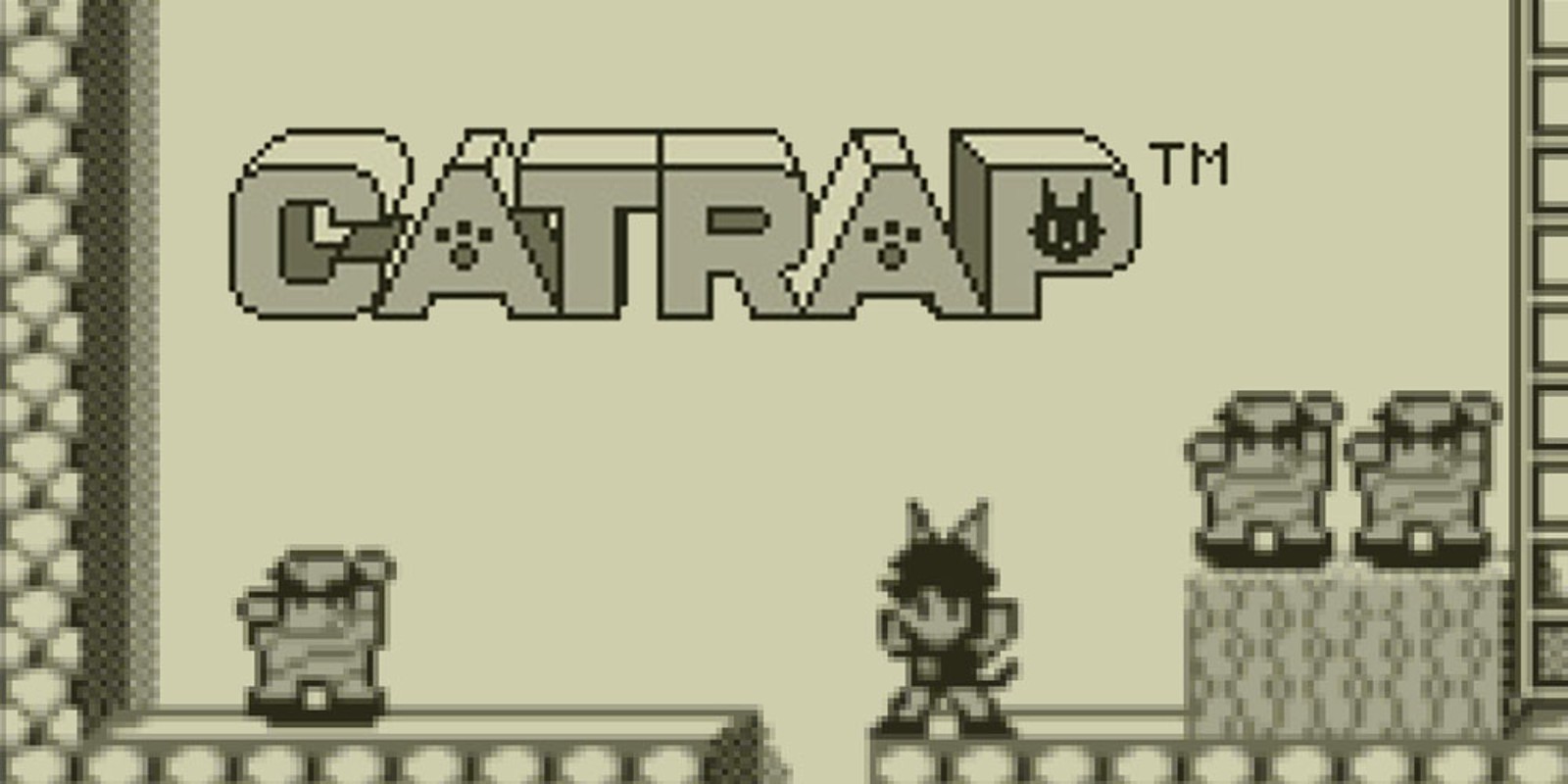 The Gameboy was extremely popular at this time and the decade (it kept Nintendo afloat during the Nintendo 64 struggles). Catrap is a port of a 1985 pc puzzle platformer.  
The game's gameplay places heavy emphasis on clever puzzle solving. Failing to solve a puzzle would result in the player finding him or herself trapped, forcing the player to rewind time. Trial and error were key to success in the title, but the fact that Catrap allowed players to rewind time was groundbreaking, as the game is credited for pioneering this mechanic.  
With 100 levels to clear and each level increasing in difficulty over the previous one, Catrap provided dozens if not hundreds of challenging hours to Game Boy owners.  
3. Motocross Maniacs (Game Boy) 84.20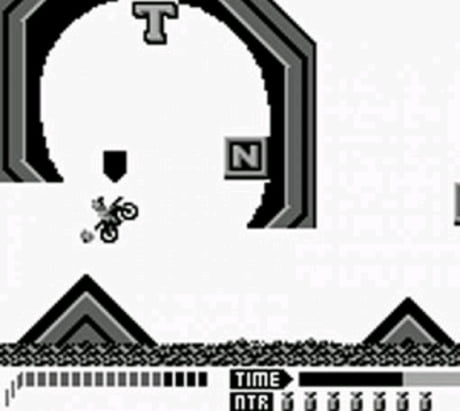 Extreme sports were also at their zenith in the 1990s, but Motocross Maniacs managed to make an impression way before Motocross became a true video game staple in the decade. Motocross Maniacs took a page from Nintendo's Excitebike (NES) by delivering a motocross game in which players move horizontally through the levels. 
It is a simple game, but so were most Game Boy releases during the 90's. Motocross Maniacs did require some skill to master, however, it offered replay value in the way of improving times for each level. Level completion times would not remain recorded after the Game Boy was turned off, but quality of life features such as battery saves were not too common at this point in video gaming history.  
2. Gaiares (Sega Genesis) 85.83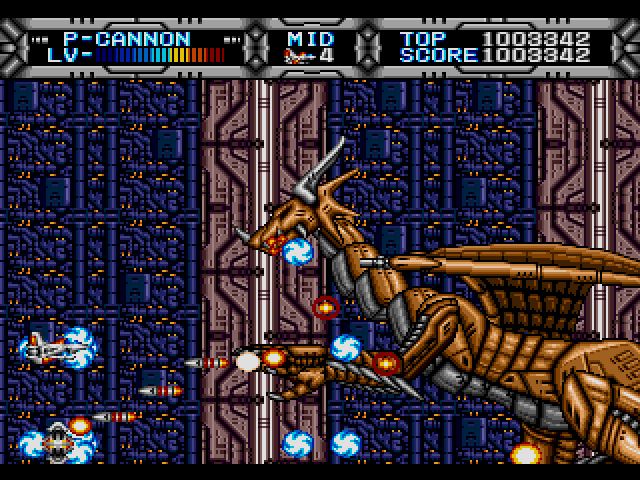 Gaiares was special at the time of its release. It remains a super challenging 2D side scrolling shooter, and some even consider it the greatest game in that genre.  
Gaiares had an interesting futuristic premise and even had some role-playing game elements in terms of weapon power ups, making it an incredibly addictive experience. Gaiares was also a visual showcase of the Sega Genesis superior 16-bit capabilities.  
1. MUSHA: Metallic Uniframe Super Hybrid Armor (Sega Genesis) 86.25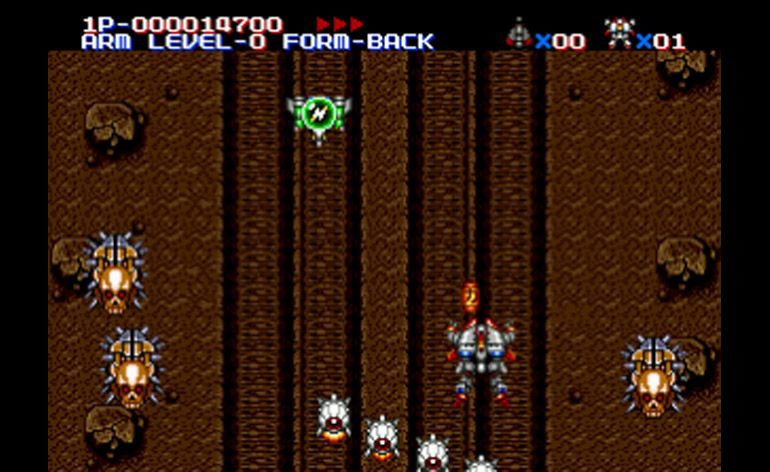 Like the game that precedes it on the list, MUSHA is a shooter, but a vertical scrolling one. MUSHA had players taking on the role of a pilot in a giant flying mech (think Gundam) whose ultimate goal was to destroy a supercomputer that threatened planet Earth.  
Despite the fact that the game leads the list with highest total scoring average (5 reviews), MUSHA was not necessarily beloved at the time of its release. This is because critics at the time had side scrolling shooting 'fatigue' on the Sega Genesis. The system had too many shooters, and some critics felt that MUSHA brought little innovation into the fray.  
Famous (and beloved by me) video game journalist, Richard Leadbetter (Digital Foundry), had this to say about MUSHA: "MUSHA is a smooth playable blast, but it is a shame it is so unoriginal and unchallenging."
Retrospective reviews have been kinder and some have even praised the game as one of the best shooters of all time. Still, as far Game Rankings goes, MUSHA is the greatest video game of the year 1990. Therefore, it comes in at number one on our list. 
The 10 Best Games of the 1990s According to Game Rankings
The Best 10 Games of 1991 According to GameRankings
The Best 10 Games of 1992 According to GameRankings
The Best 10 Games of 1993 According to GameRankings
Agree with the author? Couldn't disagree more and are frothing at the mouth to tell him? Leave a comment here, on Facebook or send an email and make sure to follow Never Ending Realm on Facebook, Twitter, and YouTube!