Up to this point in our weekly 1990s GameRankings series, 1994 might be the best year in gaming of the 1990s decade so far (keep in mind that 1998 still to come). Big titles from huge franchises populate the list. Some of these games, such as Final Fantasy III (VI), Super Metroid, and Lunar: Eternal Blue, might be the best titles in their respective franchises' history.  
On the PC side, gamers got to play incredible games such as Doom II. 1994 might have also been the best year for JRPGs prior to the PlayStation 1's late 1990s boom. 
As always, ranking on the list is solely based on the GameRankings.com's data base of meta scores. This is not an official Never Ending Realm list of the best ten games of 1994. 
10.

NBA Jam (SNES) – 88.50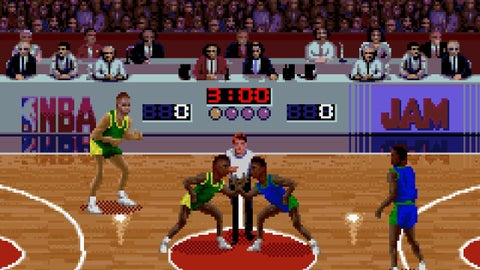 Basketball was big in the 1990s, it might still be, but I stopped watching games after Michael Jordan left the Bulls. I do remember basketball games being all the rage and NBA Jam being quite popular at the arcade scene.  
While NBA Jam, as a franchise, is no longer with around with us, there is no denying its massive popularity during the 1990s and the huge impact that it had over the Arcade/Home Console industry at the time.  
Featuring an over top announcing team (Boomshakalaka!) and an even crazier fast and un-realistic representation of the sport, the game was a blast to play solo or with friends. NBA Jam quickly became a pop phenomenon. It had individual arcade machines generating as much as $2,400 weekly.  
Predictably, the game did just as well on home consoles, with the combined SNES and Genesis sales amounting to 6 million units. Critics loved the game's fast gameplay and vibrant graphics.
In 1996, popular game magazine, 'Next Generation', ranked the game as its 99th best game of all time. Not bad for a basketball game from that era.
9. Mega Man X (SNES) – 88.50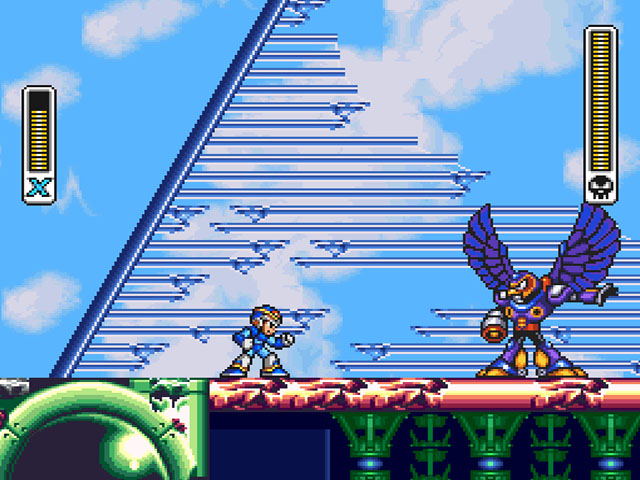 Mega Man X is bigger, better written, and prettier than previous Mega Man efforts. The freedom allowed within Mega Man X's design was refreshing 28 years ago. 
Players had to tackle 8 levels (each level with its own end stage boss), but they could choose to complete these areas in any particular order. The trick to this gameplay dynamic was that defeating a boss would give our protagonist (simply known as X) that boss' weapon. The weapon in turn could make other levels and bosses easier to tackle.  
Most critics generally regard Mega Man X as one of the best titles in the series. Though some complained about the game's short length and ease of gameplay in terms of difficulty.
Still, the game is remembered fondly. As recently as 2009, Game Informer editors ranked the game as its 120th best game of all time, an impressive feat for a game of its era.
In 1994, Mega Man X had to compete with fierce rivals like Super Metroid and Donkey Kong Country. Despite this, Megan Man X went on to sell over a million copies on the SNES.  
8. Shining Force II (GEN) – 88.55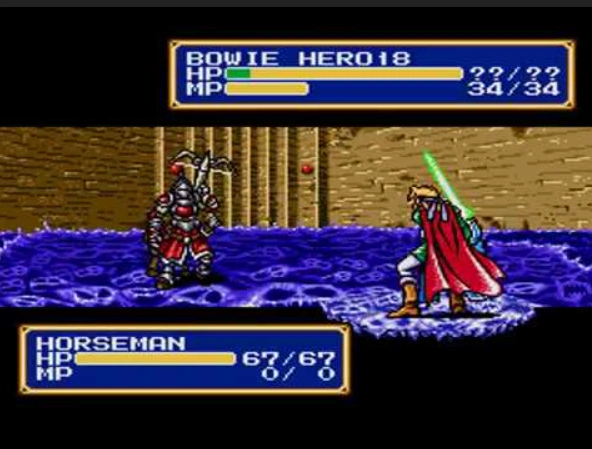 In a year where the list is partially dominated by JRPGs on Sega consoles, Shining Force II makes a debut on the top ten. It offered unmatched tactical driven battles and the free-roaming freedom of exploration present in traditional JRPGs like Final Fantasy.  
A job class system offered an incredible amount of flexibility when it came to leveling up the game's characters. The ability to explore the world and roam around cities made it a more engrossing title than one would have expected for the tactical genre. 
As with most AAA JRPGs of the day, Shining Force II was a great seller in Japan. The game continued to be set in the first game's world, and thus offered storyline continuity to fans of the first game. This is unlike Final Fantasy which offered new storylines within new universes for each subsequent entry.  
While Shining Force II earned rave reviews from critics at the time, some did feel that the game was too difficult and the battles too slow to be enjoyable for most but the most hardcore RPG players of the era. Despite all of this, the game continues to do well in "best of all time" lists, ranking highly on many of them.
7. Donkey Kong Country (SNES) – 88.94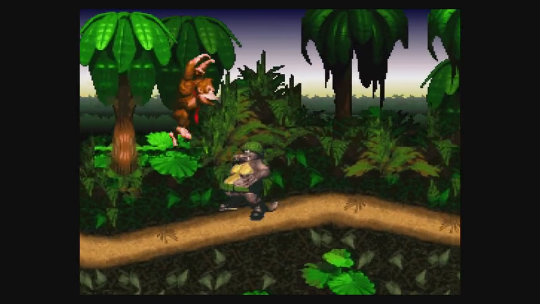 It is shocking to me that Donkey Kong Country ranks this low on this list, as it is far and away the most commercially successful title on it. Donkey Kong Country was a revolutionary moment for Nintendo and its SNES.  
Indirectly, or maybe quite directly, Sega Genesis Disney's Aladdin was responsible for Donkey Kong Country's existence. Aladdin was a big title based on an internationally famous property that looked better on the Sega Genesis than most platformers did on the SNES.  
Nintendo was a bit nervous about Sega's sudden commercial rise with the Genesis and the arrival of upcoming 32-bit machines. The company wisely invested (buying a large minority stake) in Rareware. Rare had showed Nintendo its superior technical prowess when it had acquired Silicon Graphics working stations in 1993. Nintendo wanted the company to use the technology to create a pre-rendered game that would wow audiences and keep the SNES relevant at the dawn of the 3-D age.  
Nintendo tasked the company with reviving the Donkey Kong franchise. Rare did not disappoint. Rare, which was largely composed of hardcore Super Mario fans, wanted to create their own modern take on the Mario formula. The company put forth a record breaking 22 years of man hours into the effort of crafting the title (within a year) with a relatively small team.  
Rare expanded and created much of Donkey Kong's universe away from Nintendo's own creative direction. While Shigeru Miyamoto would supervise the project, Rare was left to its own devices, which was rare (no pun intended) of Nintendo at the time. Everyone knows Nintendo is very strict about its own IPs.  
Donkey Kong Country went on to sell 9.3 million copies, while keeping the SNES relevant even in the face of the PlayStation and Sega Saturn's arrival. Thanks to Rareware's state of the art rendering techniques, the game gave the impression that the SNES was not only a more powerful machine than its 16-bit rival, but that it could continue to hold its own against its new 32-bit rivals, at least, until the arrival of a proper Nintendo successor.  
Critics fell in love with Donkey Kong Country at first sight. It was hard not to. Donkey Kong Country had pre-rendered 3-D graphics long before this type of technology was widely used. It was a revelation on the SNES, and for gamers who had come from a Sega Genesis background (like I did). DKC was the kind of game that made you set aside Sega's system, because the visual experience alone merited it.  
6. Sonic the Hedgehog 3 (GEN) – 89.00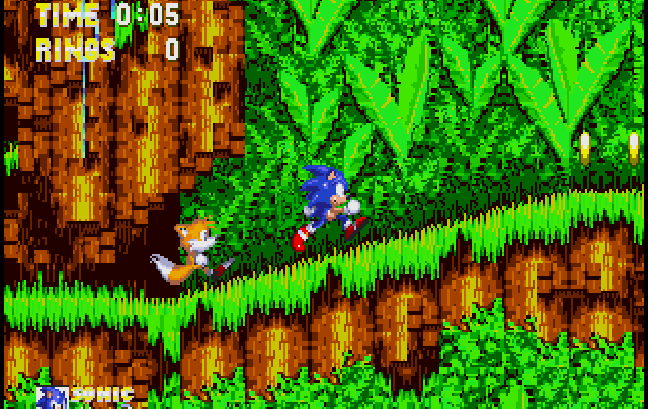 In 1994, the SNES was the place to be. It had a larger library of JRPGs, Nintendo's first party software, and was the king of the 16-bit visuals crown courtesy of the previously mentioned Donkey Kong Country. 
Still, Sega would not give up the battle so easily. It kept churning out great games to keep its fan base satisfied and Sega Genesis sales afloat. Sonic the Hedgehog 3 was one such great game.  
Developed in conjunction with the Sonic and Knuckles cartridge, both games could be connected to one another in order to play Sonic 3 & Knuckles. The combination of both cartridges sold 4 million copies. Sonic remained a bankable franchise, and critics consider the prettier and larger Sonic The Hedgehog 3 an improvement over the previous games.  
The addition of Knuckles in a 2-player full screen mode gave the multiplayer component in the game new life. Critics generally considered Sonic 3 the best game in the series at that point. Even against the full might of the SNES library swinging in full force in 1994, the outlook was optimistic for Sega.  
At this point, a world without a Sega console and Sonic was unthinkable.  
5. Lunar: Eternal Blue (Sega CD) – 90.64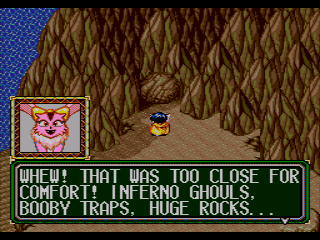 While the first Lunar game, The Silver Star, had done extremely well critically, it would be Eternal Blue the JRPG that would reign supreme on the Sega Genesis and its Sega CD add-on. Like the first title, Eternal Blue was an amazing looking and sounding JRPG rounded out by a great storyline.  
Unfortunately, Lunar's confinement to the Sega CD add-on proved fatal for the game's commercial and long term hopes of success. Very few gamers played the game when it was first released, an occurrence that hindered its prospects.  
The game sold poorly in North America. Working Design's (Lunar's publisher) Victor Ireland went as far as to blame the arrival of 32-bit systems and the media's general bashing of the Sega CD as the reason for the game's failures.  
In reality, the Sega CD was a bad idea from a commercial standpoint. Lunar: Eternal Blue, however, is one of the best 16-bit RPGs of all time. Larger and more engrossing than the first title, Lunar: Eternal Blue is masterpiece that should have been experienced at the time of its release.  
The only thing that kept Lunar: Eternal Blue from winning 1994's RPG of the year honors would be a little Squaresoft RPG called Final Fantasy III (VI).
In 1997, Lunar: Eternal Blue would earn the 40th position in Electronic Gaming Monthly's best games of all-time list. This ranking proves the game's lasting popularity with critics of the era.
4. X-COM: UFO Defense – 93.60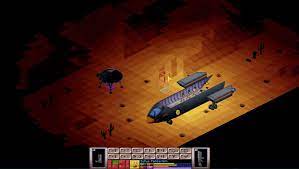 Another year with another PC game making the list, but this time it is not a point and click adventure. Instead, X-COM was the ultimate strategy game.  
X-COM was powered by a complex gameplay design which included careful management of 'in game' funds, resources on X-COM bases, research, and manufacturing of equipment. Players could even sell alien equipment on the black market in order to raise funds. 
X-COM was a complex game that had players micromanage every single element of earth's defense against an alien invasion. Preparation aside, the game's real fun started when your ground forces encountered aliens. If certain battle conditions were met, certain troops would get attribute increases. Incentives for capturing live aliens (for interrogation) and alien equipment were substantial enough to have the player strategically plan for these outcomes, as opposed to killing every enemy like in most games.  
X-COM didn't sell as well on PC, but it sold well enough to be considered as one of the pillars of turn-based war games.
3. Final Fantasy III (VI) – 93.96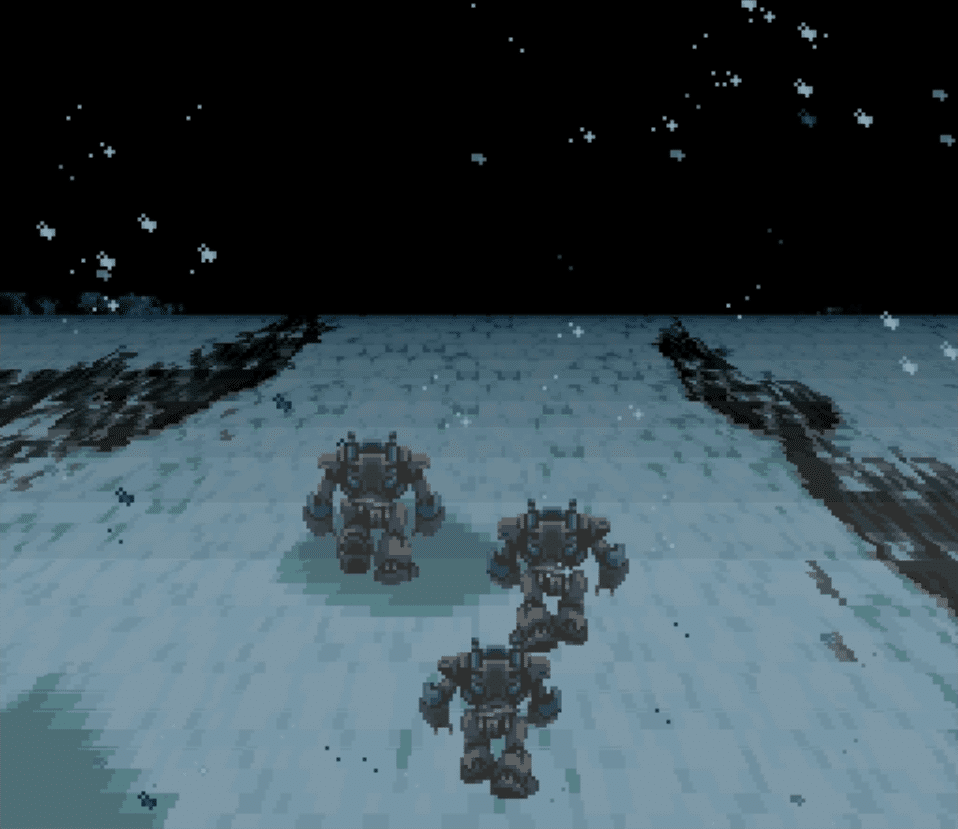 The pinnacle of the Final Fantasy series? Final Fantasy VI is not the commercial peak of the franchise, far from it. Despite its all-time great status, the game did not sell well in the west. JRPGs were not a mainstream genre in 1994, and Final Fantasy VI would eventually reach a larger audience as PS1 port (FF Anthology) and as a GBA game. Other fans of the series played the game by different, less reputable means.
That said, the lucky few that did play the game on SNES in 1994 were in for a treat. Final Fantasy VI looked, sounded, and played better than any game in the series prior to it. Final Fantasy VII is credited for introducing cinema cutscenes to the series, but Final Fantasy VI should be credited for introducing dramatic flair to it three years before Final Fantasy VII reached our shores. 
In short, Final Fantasy VI (despite its awful translation) is as cinematic as games can get within the confines of a 16-bit cartridge. Multiple characters joined the party, and unlike other JRPGs of the time, each character seemed to have been given a similar degree of importance within the plot.  
Final Fantasy VI set the template that PlayStation Final Fantasies would follow. The game did not bring RPGs into prominence on the west, but it was the precursor to what Final Fantasy VII eventually became. 
Final Fantasy VI is 2-D RPG perfection and it is hard to argue against its enduring greatness. Critics at the time of its release agreed. FFVI was praised for its emotional story, visuals, and outstanding musical score. Nintendo Power (magazine) went as far as to call it the RPG of the decade, and many would agree with that assessment to this day.
2. Doom II – 95.00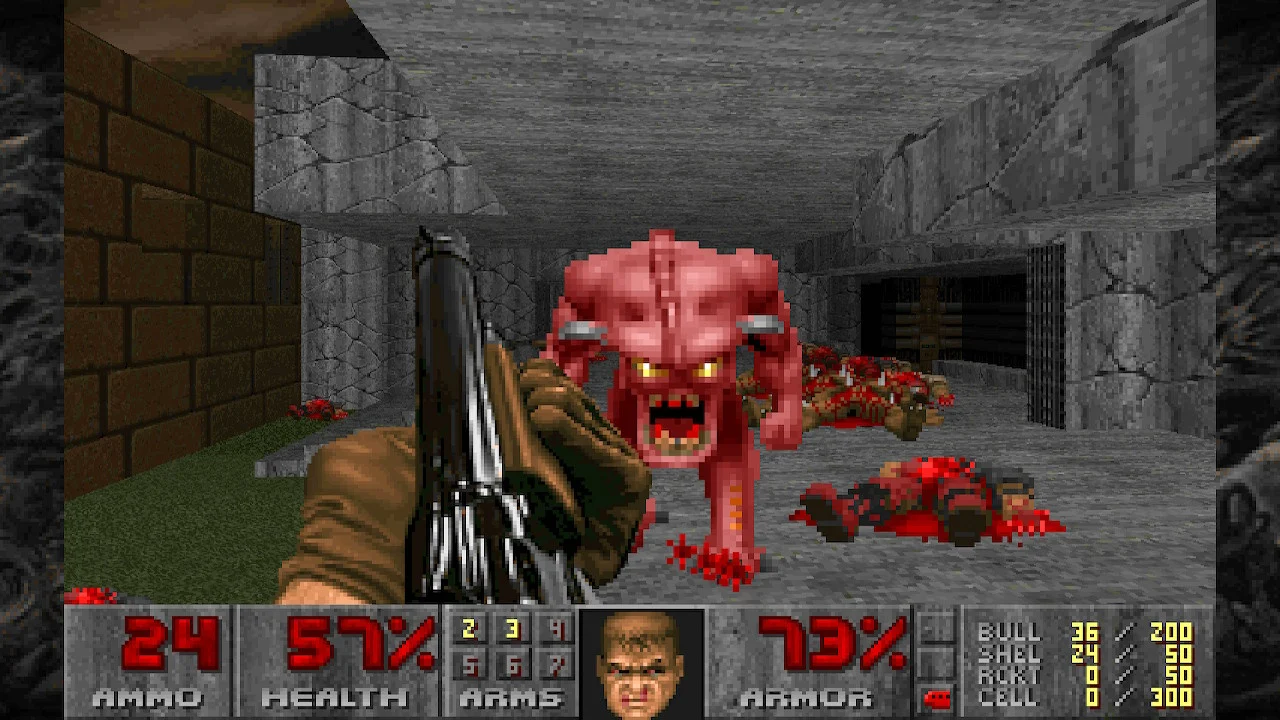 Doom II was not revolutionary; its predecessor is the one game that gets said credit from the game world. However, it was better than the game that preceded it in every way. It was larger, prettier, and more refined than Doom, and that made it a sure fire hit with critics.  
PC had been known for its point-and-click adventures, but Doom (along with Wolfstein 3D) defined what first-person 3-D shooters should be and gave the PC platform a new 'edgier' identity.  
Doom II continued the franchise's success by generating over $100 million dollars in revenue while being the 3rd best-selling PC game in titles tracked from 1993 to 1998. Critics praised the game's intense action sequences and challenging difficulty.  
1. Super Metroid – 96.55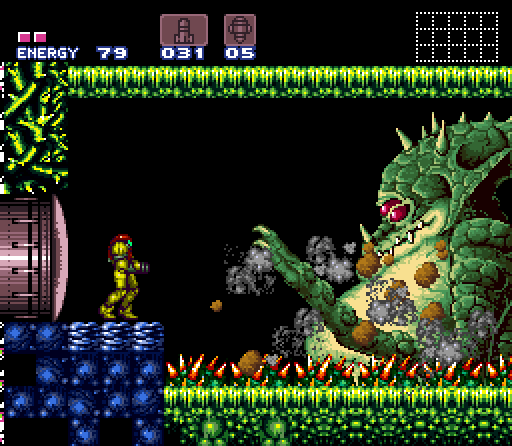 Super Metroid is the 2-D side scrolling adventure game by which all other games in the genre are measured against. The SNES might have peaked in 1994, and Super Metroid might have been its best game. That's saying something when the game was accompanied by legendary titles such as Final Fantasy VI and Donkey Kong Country upon its 1994 release.
Super Metroid allowed players to explore a smartly designed and gigantic open-world as the iconic Samus Aran. With multiple endings to discover, and a world full of mystery and possibilities, the game is one of the greatest examples of 2-D game design ever made.
Super Metroid sold over a million copies, making it a decent commercial success. However, its sales fell quite short of the game's critical greatness. How great is Super Metroid? Critics consider the title one of the greatest adventures ever made. Some go as far as naming it the best video game ever conceived.
Electronic Gaming Monthly had a massive feature listing its best 100 games of all time in 1997. Games such as Final Fantasy VII, Super Mario 64, and The Legend of Zelda: Ocarina of Time were all listed within the magazine's pages. Super Metroid ended up being the magazine's best game of all time. That's high praise indeed.
The Best Games of The 1990s Decade According to GameRankings
The Best Games of 1990 According to GameRankings
The Best Games of 1991 According to GameRankings
The Best Games of 1992 According to GameRankings
The Best Games of 1993 According to GameRankings
Agree with the author? Couldn't disagree more and are frothing at the mouth to tell him? Leave a comment here, on Facebook or send an email and make sure to follow Never Ending Realm on Facebook, Twitter, and YouTube!