An Incredible Game for the Xbox 360 Generation
On Xbox 360, Oblivion is my most frequently played single player game. This title led the Elder Scrolls into the next generation on many levels: better graphics, fully voiced dialogue, and a legendary create a character system. For those who played Morrowind on the original Xbox, Oblivion was the definition of next gen.
Bright and Beautiful Lands with Some Hit or Miss Voice Acting
Oblivion boasts one of the best visual environments in the Elder Scroll series. The land is covered with colorful plants and trees, snowy mountain tops, and gorgeous rivers and lakes. Geographically, I believe it is superior to the other Elder Scrolls titles. Even though Skyrim has higher detailed textures, it cannot match the bright, majestic lands of Oblivion's Cyrodiil.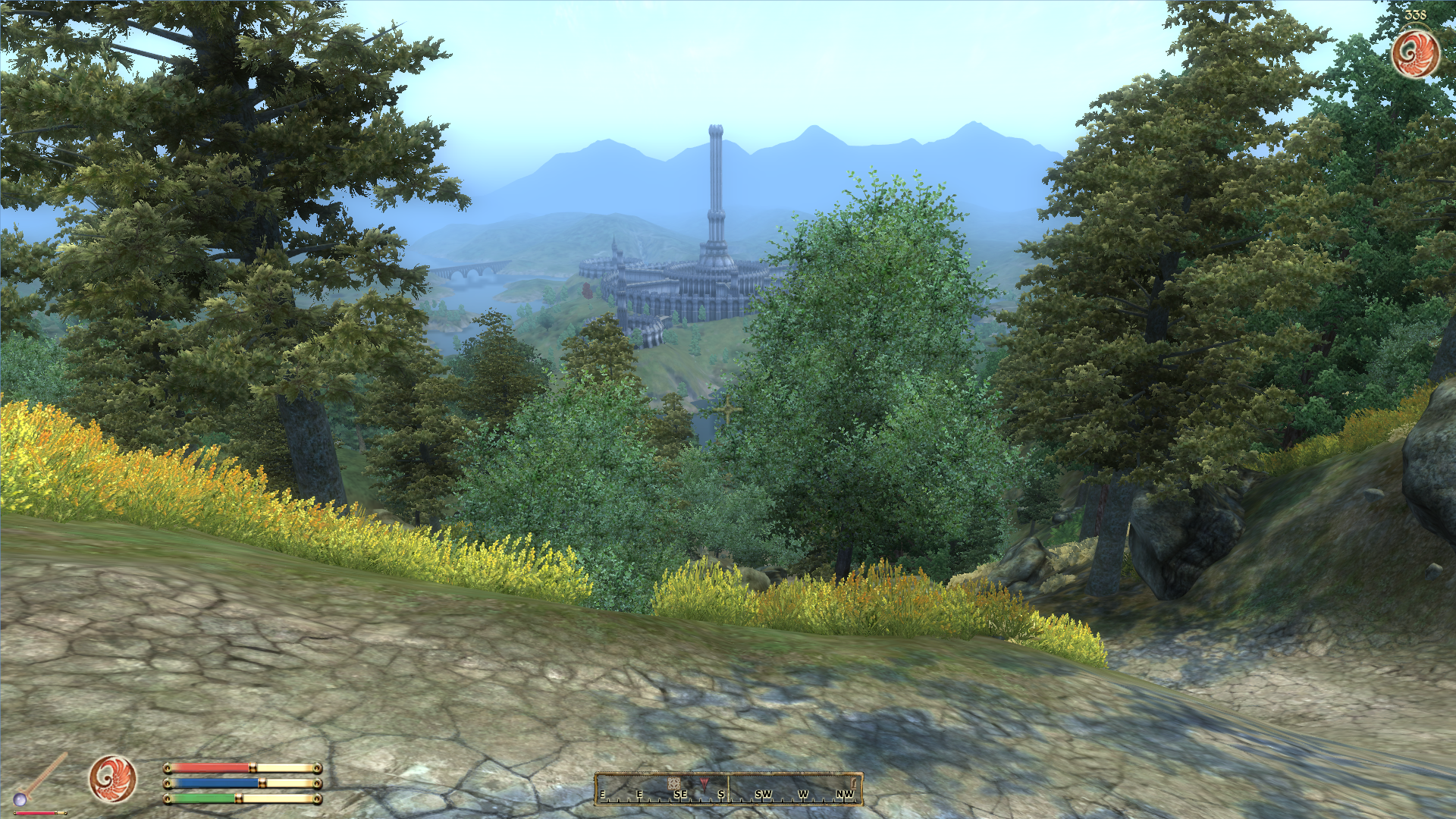 Voice acting quality in Oblivion is inconsistent. On one hand, Patrick Stewart's amazing voice portrays Uriel Septim, and on the other an NPC voice actor changes his accent halfway through his conversation. Overall, Oblivion's voice acting is okay, considering the amount of unique NPC dialogue.
Tedious Leveling Mechanics
Oblivion's greatest shortcoming is its leveling system. It forces players to utilize a few specific skills at a given time to gain the maximum attribute points when leveling up. This means that a player who wants to increase their strength, dexterity, and endurance should stick to skills that correspond to those attributes. For example, they may increase their blade, acrobatic, and block skills to increase the previously stated attributes.
At this time, utilizing magics like destruction or restoration would be wasteful since both those skills are governed by the willpower attribute. If a player levels their skills in a random order, they could easily be underpowered later in the game. This can make combat almost impossible or take a ridiculous amount of time.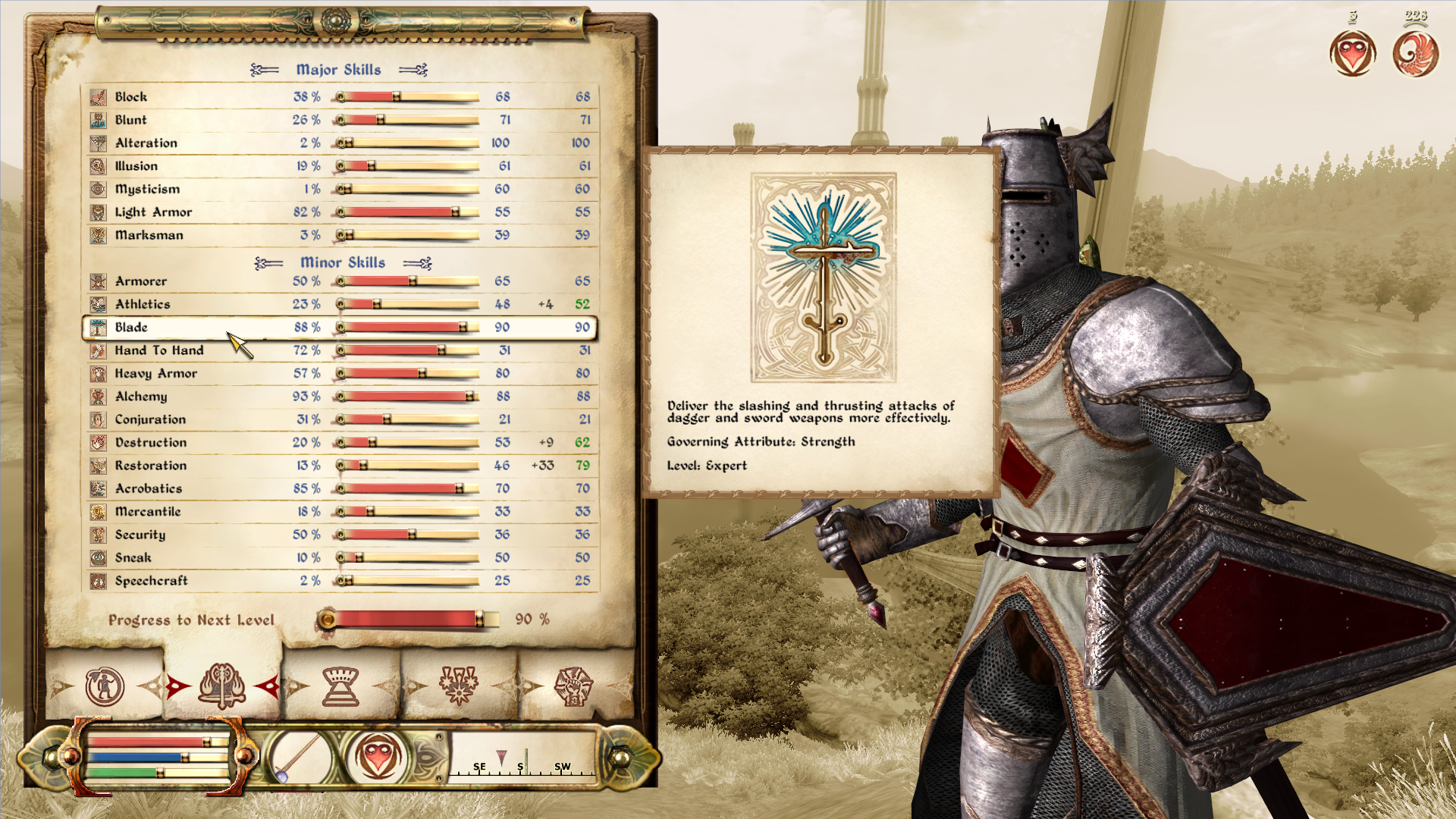 I leveled so poorly in my first playthrough on console that I turned down the difficulty multiple times to progress. Now I google how to level efficiently each time I play through Oblivion, although it does detract somewhat from the games experience.
It's disappointing that leveling is so stringent because I thoroughly enjoy the perks gained from leveling up skills. Being able to repair a weapon above 100% to do more damage with armorer is incredibly useful. Furthermore, having the ability to leap off the top of water with max acrobats is simply awesome.
Entering the Arcane University Felt Deserved
One of my favorite quests in Oblivion is to enter the Arcane University located in the Imperial City. But first a player must acquire a number of recommendations from each mages guild leader in the province of Cyrodiil. It is not easy, since many of the quests the player must undertake are dangerous.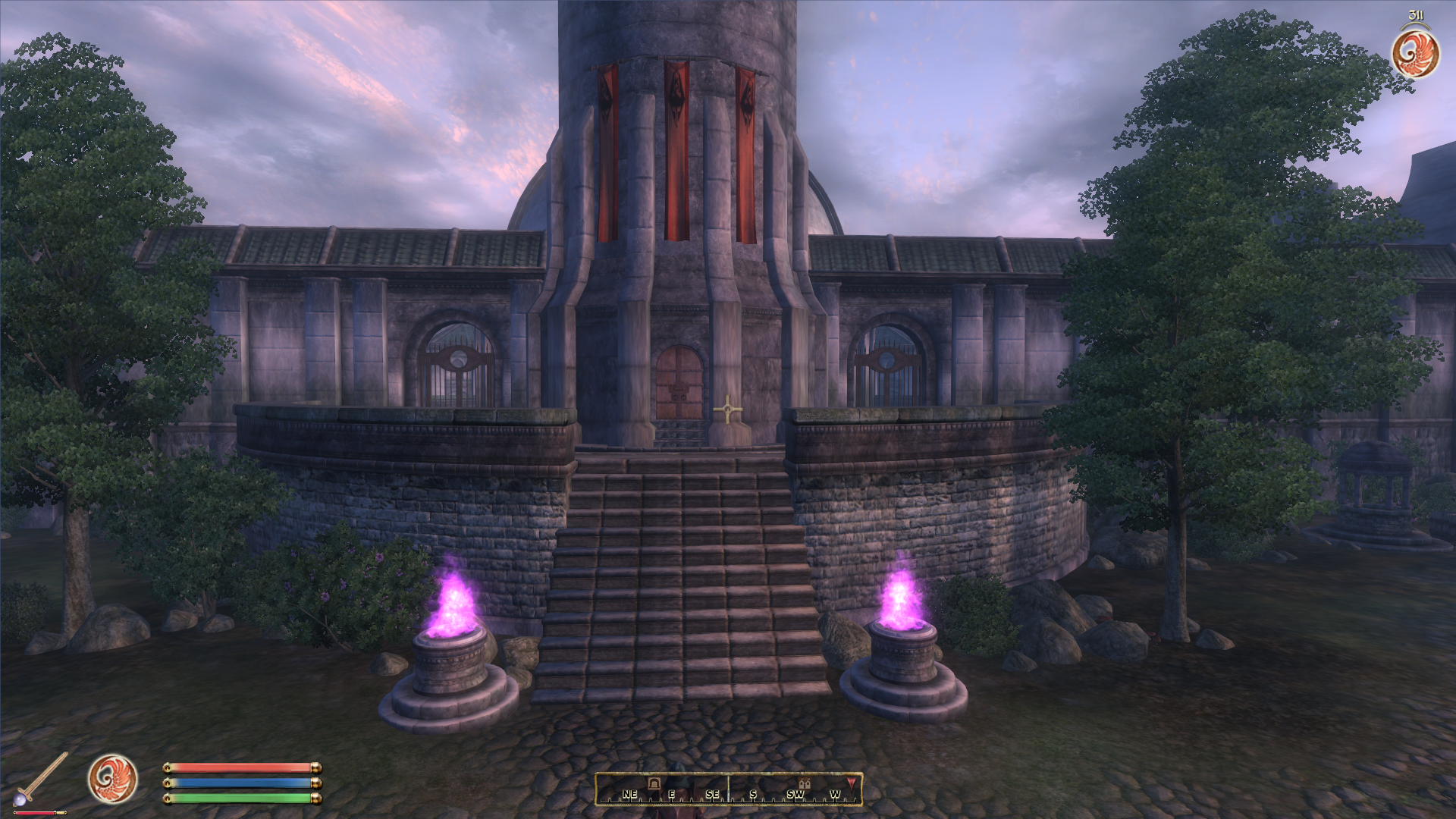 However, after receiving all the recommendations, its very rewarding to see the Arcane University's gates fling open and be granted permission to enter. In Skyrim, the player merely has to cast a spell to enter the College of Winterhold—an underwhelming task in comparison to entering the Arcane University.
An Epic Main Story and Some Top Tier DLC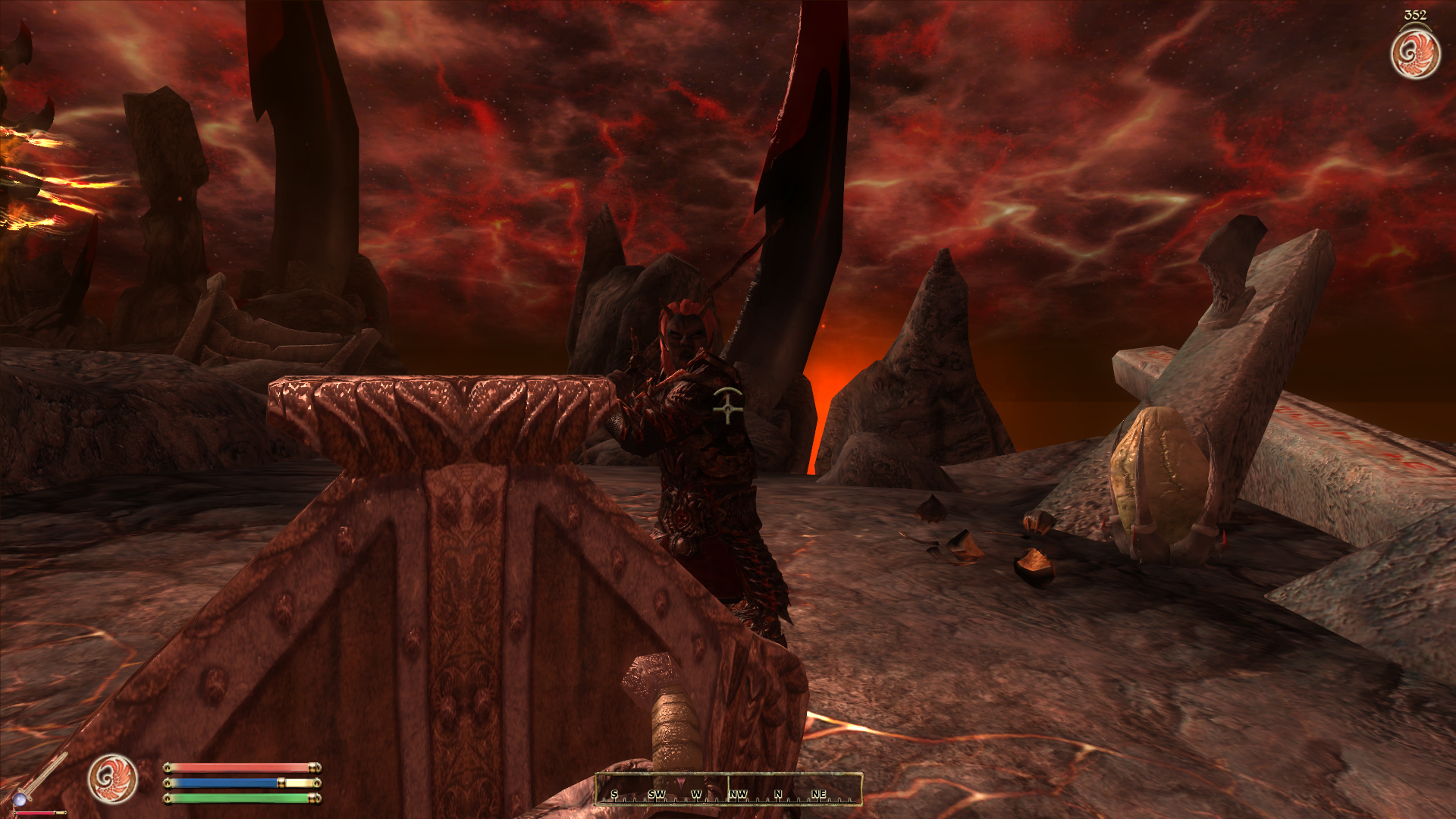 The main storyline in Oblivion is nothing less than wonderful. You first must find the heir to the imperial throne, then protect him in order for him to be crowned the new emperor. Along the way there are cities to defend, ancient artifacts to recover, and gates to oblivion to close. It is my favorite main storyline out of all the Elder Scrolls titles.
Oblivion had one of the greatest DLCs I have ever played, the Shivering Isles. Shivering Isles was massive—almost large enough to be its own game. It has an incredible main quest involving one of the best Elder Scrolls' characters, the Daedric Prince Sheogorath. In addition, it has essentially a whole new world visually, with completely new plants, architecture, and enemies.
There were two new armor sets, madness and amber, added to the classic armors such as ebony, glass, and daedric. The land divided into Mania and Dementia was well done. Citizens from Mania wore colorful clothing and had jolly personalities while the citizens from Dementia wore mute colors and had depressive perspectives on the world.
The Knights of the Nine DLC not only provided the player some of the best armor and weapons, but it also held an engaging storyline that spanned throughout all of Cyrodiil.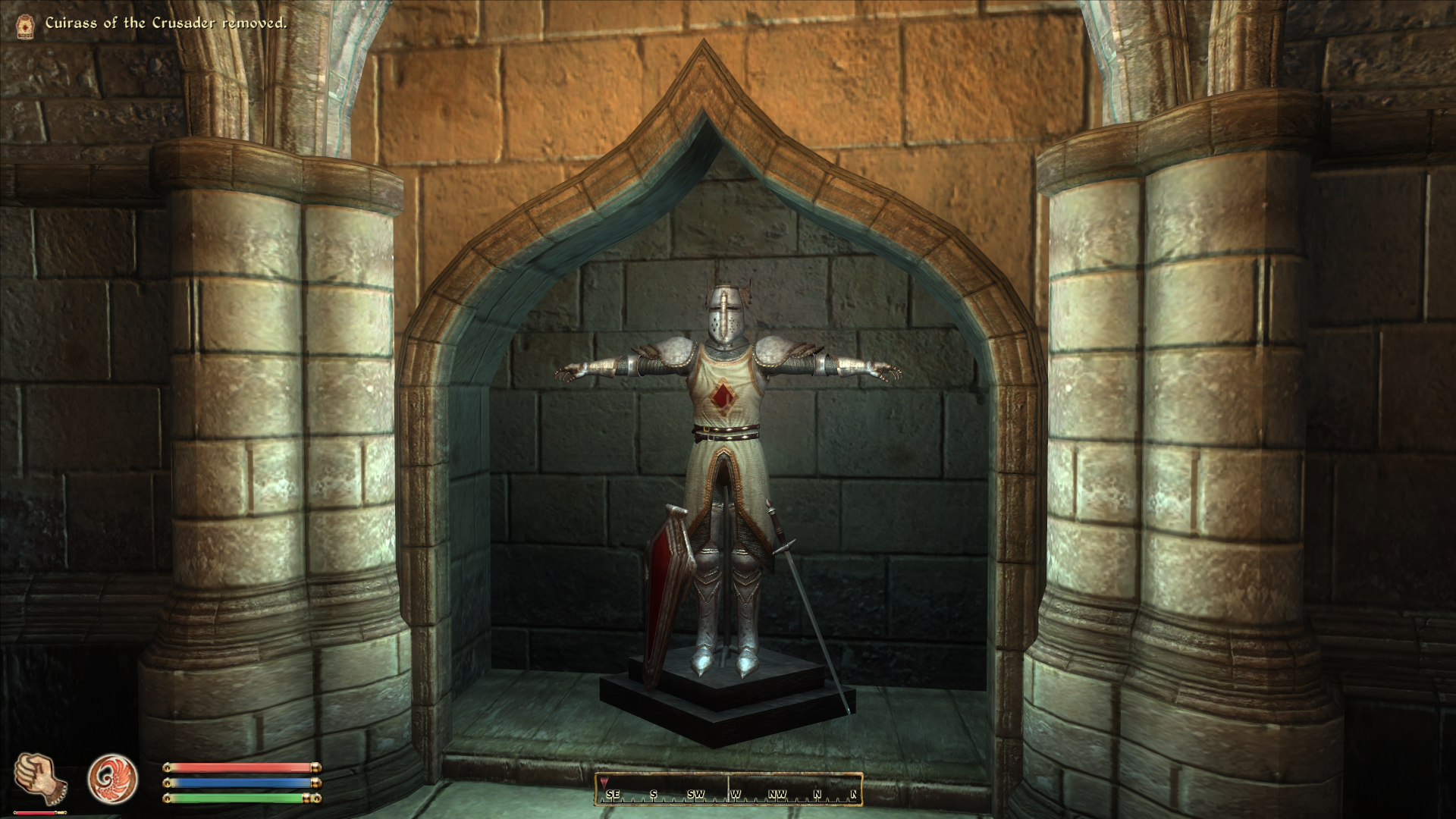 Disappointingly Oblivion also had one of the worst DLCs for its time in the form of horse armor. When my brothers and I first spotted it on the Xbox Live store, we thought that for 500 Microsoft points it had to be a joke.
Conclusion
Oblivion was a marvel in the Xbox 360's era, and I believe it still holds up today. If you can ignore the game's leveling system, it can be an exciting RPG with plenty of content to keep you occupied for hours on end. Oblivion is an 8/10 for me, and I recommend it to anyone who enjoys RPGs or who had fun playing Skyrim or Morrowind.
Interested in other Elder Scrolls game reviews?
Here is a link to our The Elder Scrolls III: Morrowind review.
Here is a link to our The Elder Scrolls V: Skyrim review.
Agree with the author? Couldn't disagree more and are frothing at the mouth to tell him? Leave a comment here, on Facebook or send an email and make sure to follow Never Ending Realm on Facebook, Twitter, and YouTube!