Last week, I complained about how barebones the Nintendo Switch Online service is. The service is quite anemic. In terms of games quantity, and the N64 (and Genesis) expansion pack which drives the price of the service up to $49.99, is laughable at best. However, my concerns (in last week's article) primarily centered on the over lack of JRPGs on the service. It seems that Nintendo has heard my prayers and this week, we will receive a new JRPG addition to the Nintendo 64 library.
What JRPG Gamers Really Want…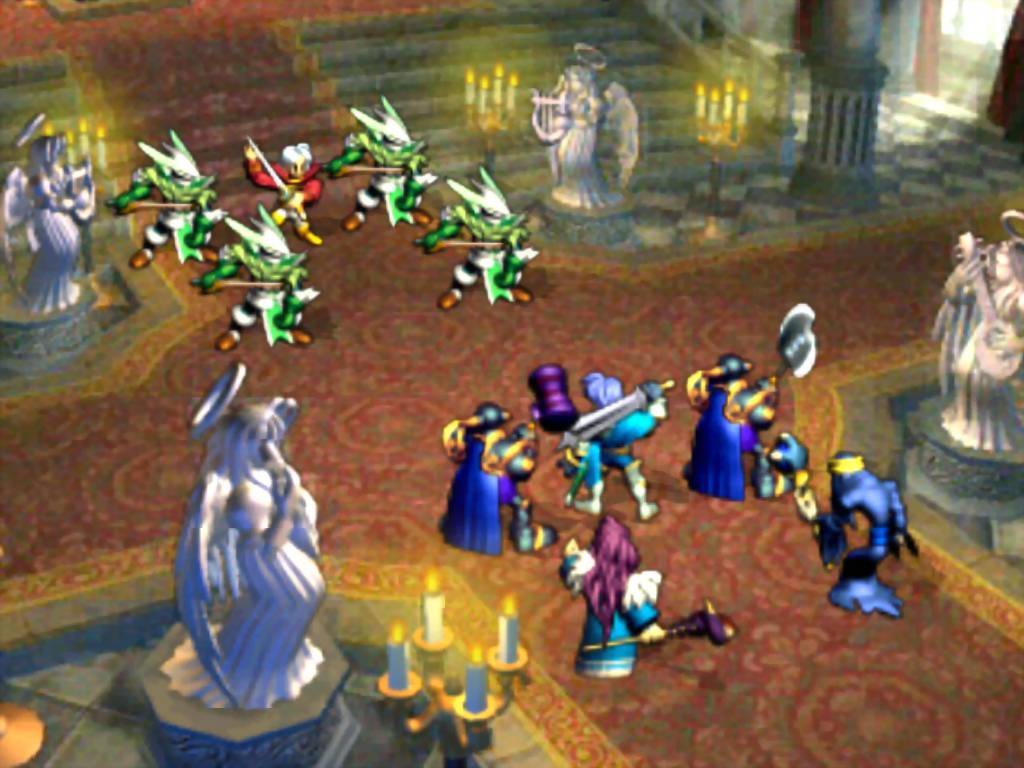 …Is Ogre Battle 64: Person of Lordly Caliber. However, Nintendo is giving us Paper Mario, instead. Now, now! Don't look so bummed out. Paper Mario was an excellent RPG back in its hey day. In fact, Paper Mario has a better Metacritic score than Ogre Battle 64 (93% to OB64's 82%). Paper Mario is also considered to be the best game in the 'Paper Mario' series.
Adventure through the Mushroom Kingdom to save Princess Peach from Bowser's clutches as a paper-thin version of Mario!

Paper Mario unfolds on #NintendoSwitch for #NintendoSwitchOnline + Expansion Pack members on 12/10! #Nintendo64 pic.twitter.com/2DIatjGtTU

— Nintendo of America (@NintendoAmerica) December 3, 2021
Paper Mario's plot isn't exactly ground-breaking stuff as Mario must save Princess Peach from the evil clutches of arch-rival Bowser. This isn't inspiring literature, but surprisingly, Paper Mario made it work. In an interesting twist, Mario has to partner up with some of his historical enemies in order to attain (or utilize) certain skills of theirs.
Paper Mario is a perfect blend of Platforming with role-playing game elements, and the game was well received in its time.
The Nintendo 64 was a JRPG Desert
You can literally count every JRPG for Nintendo 64 released on the West in one hand (plus two extra fingers): A Pair of Zeldas, Paper Mario, Quest 64, Harvest Moon and Ogre Battle 64…you might need a 7th finger if you want to add Mystical Ninja to that group.
Still, Paper Mario, 20 years ago, was hailed as one of the greatest RPGs ever by respected publications (Next Generation) and it wound up losing (Paper Mario earned the runner-up spot) the RPG of the Year Award (GameSpot) to Final Fantasy X.
Given the lack of RPGs on the Nintendo 64, Paper Mario is an essential addition to the Switch Online Service.
Does Paper Mario's Addition to the Nintendo Switch Online Service Make the $49.99 Investment a Worthwhile one for JRPG fans?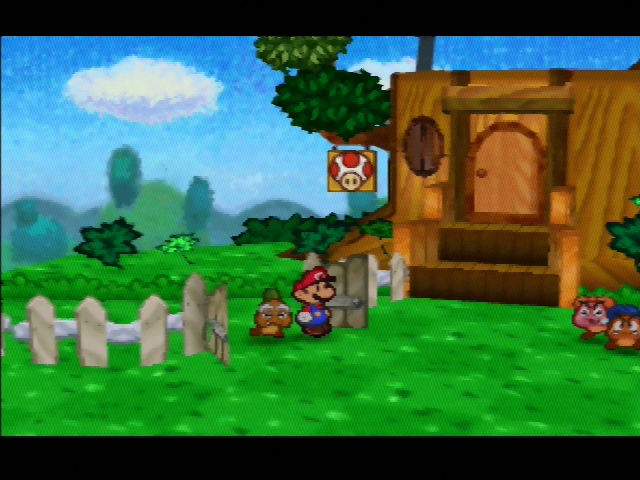 No. Its just one game, and I wish for Quest 64 and Aidyn Chronicles: The First Mage to make an appearance. I own Quest 64 on the N64, and it is a pedestrian title, but Aidyn (which was pedestrian itself) would be an interesting experiment in 'old school early 3-D RPG' play (for some one interested in games of that era), as it tried certain things on the Nintendo 64 hardware that probably would have fared better on the Dreamcast or PS2 hardware, instead.
But the game that would make the yearly subscription upgrade a worthy pay, for JRPG aficionados, would undoubtedly be Ogre Battle 64.
I am happy that the service gets a new game in Paper Mario this week, but at the same time, I expected a more robust upgrade (perhaps 4-5 new games) as the N64 lineup in the service continues to be ridiculously small for the amount of money being paid.
Agree with the author? Couldn't disagree more and are frothing at the mouth to tell him? Leave a comment here, on Facebook or send an email and make sure to follow Never Ending Realm on Facebook, Twitter, and YouTube!