The Halo Infinite saga, took yet, another turn this week. After numerous  rumors of developmental turmoil in the  weeks following the disastrous July 23rd presentation. Signs point to 343 Industries having all sorts of issues with getting the game done, and Microsoft, has – wisely I might add – stepped in to try to salvage the day.
The series once legendary single player campaign has lost a lot of luster since Bungie left Microsoft after finishing Halo: Reach. 343 Industries has done a commendable job on the multiplayer component of the games, but has yet to deliver a campaign worthy of remembrance in a series that was known (and loved) for delivering a high quality single player experience.
Halo 5's somewhat lower sales (in comparison to previous titles) and underwhelming critical scores, led 343 Industries to make some drastic changes to Halo Infinite in order for the titles to return to the "Bungie Roots".
However, on July 23rd the developer unveiled its work (of presumably 3-4 years), and we were all left underwhelmed by graphics that didn't sell; either the touted power of the Xbox Series X, or the massive expectations for the next entry in the storied franchise.
Rumors about the gameplay clip being an "alpha" build, flooded the net by 343 apologists during the following days, but most of us knew there must have been something very wrong going on in development for a game to look that "unpolished" only 4 months out from launch.
Our hunches were confirmed when – a few weeks later – Microsoft decided to delay the game until 2021, thus leaving the Xbox Series X without its main launch killer app, and leaving Xbox One owners in the blue as 2020 would likely go by without a major AAA exclusive release for their system.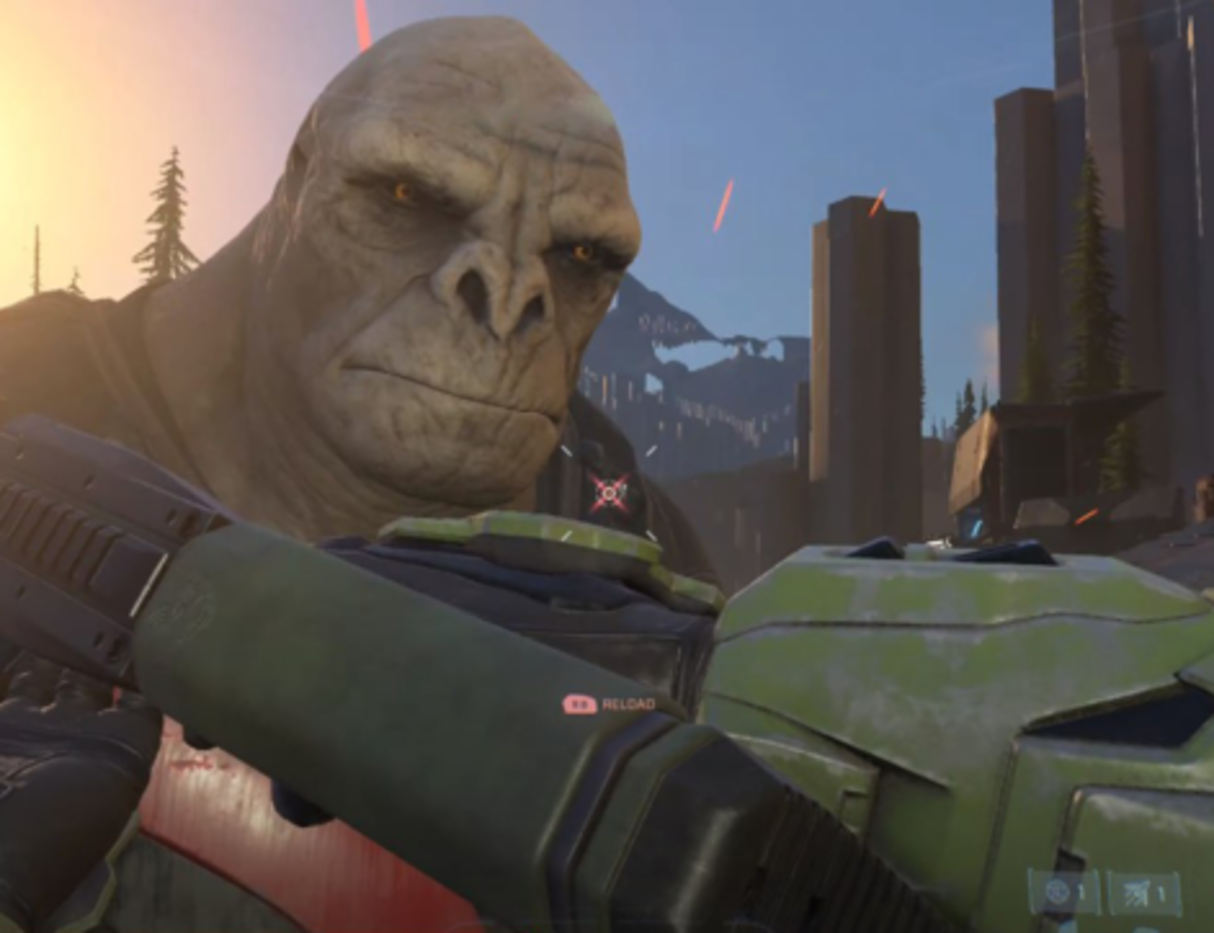 Rumors then spread like a wild fire when it was leaked (earlier this week) that 343 Industries was having a hellish time trying to get the game running on the base Xbox One, and that it was pondering to move Halo Infinite to the Xbox Series X as an exclusive title to the platform, as a result of all its troubles.
A 343 employee promptly shut the rumors down, but then yesterday a Bloomberg report informed the masses that Microsoft had brought back a Bungie Halo veteran to oversee the project, and to make sure that the game stayed the course.
Thus, perhaps, giving this week's rumors some credibility. The impression so far is that 343 has made a mess of Halo Infinite, and a Bungie veteran has been called into duty to fix the problem.
The chosen veteran is Joseph Staten, a writer and developer of the first three Halo games, and a former Bungie employee who (prior to joining 343 this week) had overseen other Microsoft projects.
The Bloomberg article on the subject matter had this to say:
"The new project leads will work with studio head Chris Lee and report to Bonnie Ross, a Microsoft vice president who oversees 343, according to a person familiar with the strategy who asked not to be named." -Bloomberg.com
The rumors where later confirmed by Joseph Staten himself:
I'm thrilled to join @Halo to help them ship Halo Infinite. As the project lead for the Infinite Campaign, I will be supporting the team's existing, great leaders and empowering them to do their best work. https://t.co/pQiNPQVBZs

— Joseph Staten (@joestaten) August 27, 2020
Halo is vital to both the Xbox brand, and its new console's success. The issues that have popped up on Halo Infinite's development, and that have come to light after 343's disastrous reveal, are uncommon in projects of this magnitude. It is more shocking when one considers that the development Halo Infinite was being overseen by what was thought to be a veteran team (343 has made collections, Halo 4, and Halo 5).
Hopefully, Microsoft can get the game back on track as its seems that the company is truly making an effort to not only salvage Halo Infinite, but to make it a great Halo game.