June 10th is right around the corner and with it, comes Final Fantasy VII Remake Intergrade. While the title is a mouth full, the game offers only a little bit of extra content but in a better presentation. Let's dive into what's going on with FFVII Remake Intergrade.
Intergrade Vs. INTERmission
The biggest confusion revolving this release is the inclusion of the Yuffie DLC: Episode INTERmission. While this DLC is included if you purchase FFVII Remake Intergrade as a new game, it will not be included if you just upgrade your PS4 copy for free. When upgrading, you'll get all the snazzy new PS5 upgrades to the title for free. However, the Yuffie DLC will cost you $19.99. Keep in mind when you're upgrading that if you own a physical copy of FFVII Remake, you'll need the disc-based PS5 model to upgrade it.
What Is Final Fantasy VII Remake Intergrade?
FFVII Remake Intergrade is the PlayStation 5 version of the original FFVII Remake that came out last year. The PlayStation 5 version will bring a huge amount of enhancements to the title, all made possible by the PS5 hardware.
There will be a graphics mode option that allows the player to switch between "Performance Optimization Mode" or "Graphics Optimization Mode." As with many new titles, performance mode prioritizes framerate and graphics mode will prioritize resolution.
Another great feature of the PS5 is the fast loading times with its SSD. This will allow Final Fantasy VII Remake Intergrade to load much faster than the original title did on the PS4. This should make things like fast travel much quicker.
The last big improvement to the game is just overall graphics. They are going to be adding more dynamic weather effects like fog, retexturing assets, and elevating it to the newer console standards.
One disappointing thing about Intergrade is that it will only be partially taking advantage of the Dualsense's haptic feedback. It will also not support 3D audio. Regardless though, Intergrade is sure to make for a pretty impressive upgrade.
Yuffie's Story With Episode INTERmission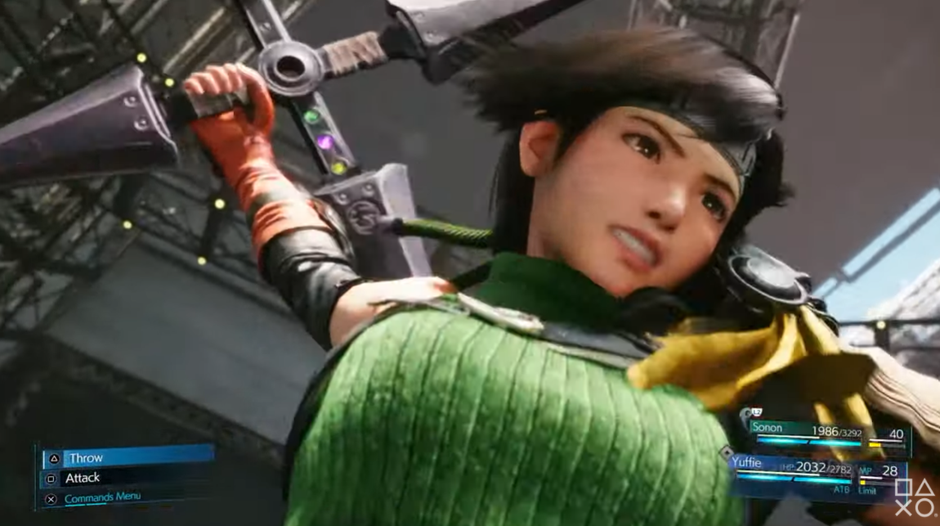 Yuffie's DLC: Episode INTERmission, is the brand new content coming in Intergrade. It will take place in another part of Midgar during Remake's Chapter 8. This DLC is going to be changing Yuffie's story quite a bit, as well as the overarching story of FFVII as a whole.
There will be an optional boss battle featuring Weiss from Dirge of Cerberus: Final Fantasy VII. Yuffie will also have access to the summon Ramuh, making this his Final Fantasy VII Remake debut. There is also a "Fort Condor" mini game in INTERmission which will be in the form of a board game.
It will be interesting to see what Square does with Yuffie's story and how much more they will deviate from the original storyline of the game. Mixing in some characters from Dirge of Cerberus is also sure to excite and confuse fans alike.
Sony's Exclusivity on Final Fantasy VII Remake
With all that being said, we can get our hands on Final Fantasy VII Remake Intergrade on June 10th. It will extend Final Fantasy VII Remake's exclusivity with Sony for at least another six months. At this time there is still no news regarding an Xbox release of this game. Sony seems to have their hands in the Final Fantasy franchise, at least for the foreseeable future.
Agree with the author? Couldn't disagree more and are frothing at the mouth to tell him? Leave a comment here, on Facebook or send an email and make sure to follow Never Ending Realm on Facebook, Twitter, and YouTube!