Sony's state of play was not a mind-boggling event. Most games in the presentation were cross-generational titles. However, JRPG and Final Fantasy fans in general had much to celebrate about as a new trailer of Final Fantasy XVI was unveiled. 
A More Mature Fantasy: Final Fantasy Goes Witcher
Political turmoil, large scale bloody battles, and even some romance was showcased in the game's trailer. This is a new step for a series that has maintained a PG-13 (or Teen) rating for decades and it seems that FFXVI might finally earn the main numbered entries a much-needed M rating. 
"Much-needed" as in the large fan base that the game series acquired in the 1990s with Final Fantasy VII is currently in their 30s and 40s, in terms of age. Mild fantasy fare won't cut it anymore, and sales have demonstrated this as more mature western games and RPGs have taken the forefront commercially over the last decade and half.  
Final Fantasy XVI, at times, in terms of feel and visuals, seems to have taken a lot of inspiration from western hits such as The Witcher 3.  
Action Combat Galore
Fans hopeful for a return to 'turn-based' battles will have to remain hopeful for a while longer as Final Fantasy XVI's focus seems to be solely based on action combat. Final Fantasy has moved away from Turn-Based Combat since 2016 (Final Fantasy XV) and given the popularity of western open-world action games, it is unlikely that the series will return to its turn-based roots anytime soon. 
Final Fantasy XVI Will Not Be a Cross-Generational Title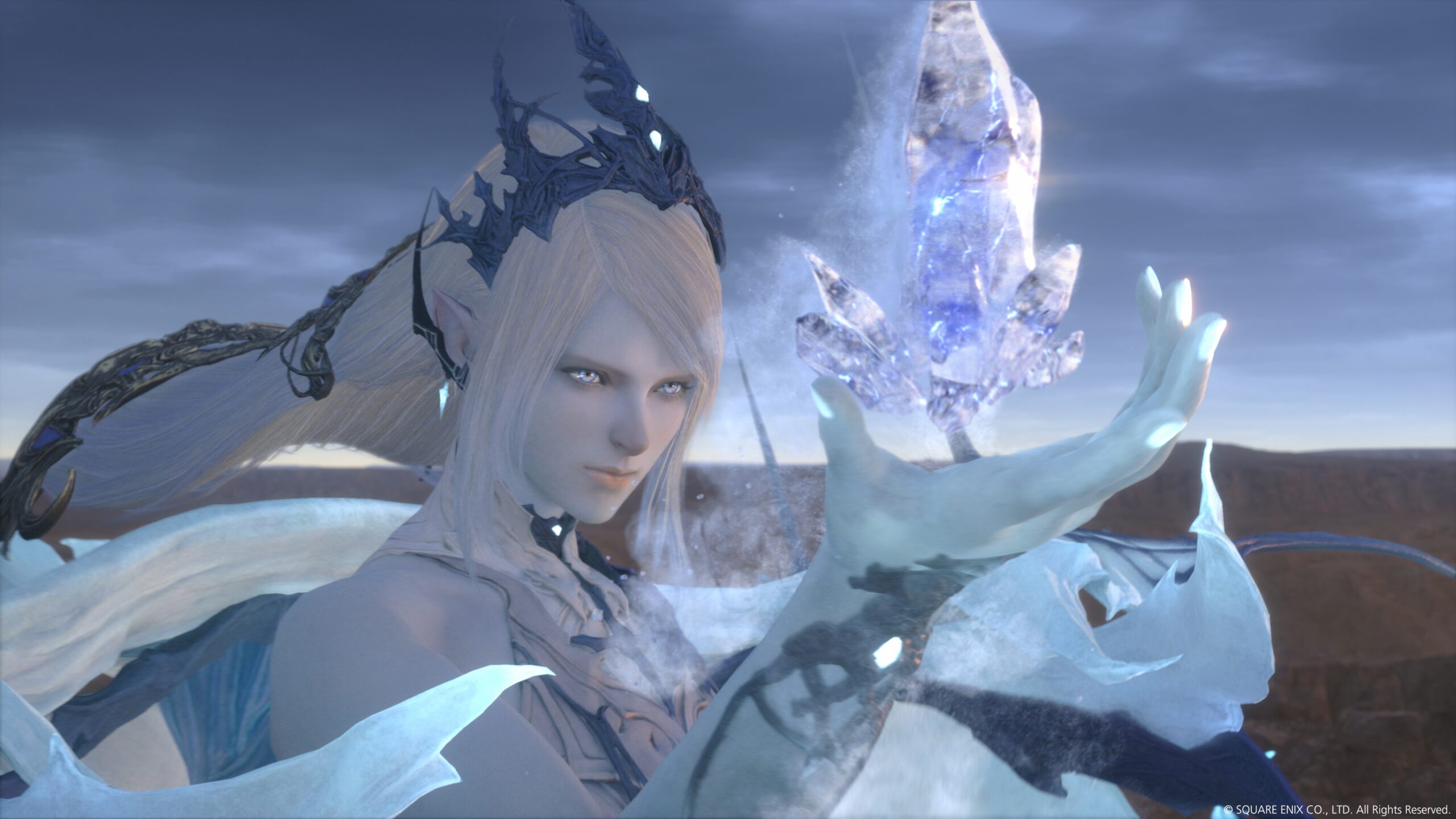 As a PlayStation 5 exclusive, Final Fantasy XVI will not be a cross-generational title. Final Fantasy is 'next-gen' despite what I consider (based on the trailer) to be less than stellar looks in its visual department. Solely judging on the trailer, the game seems to be lagging behind in terms of visuals to Sony's Horizon, Ghost of Tsushima, The Last of Us, and God of War franchises just to name a few games which are either last generation titles, or cross-generational ones.
Final Fantasy XVI is utilizing the Unreal Engine 4 (which is a last generation engine), and while Square is quite comfortable with the engine at this point, I have yet to see a Square Enix game that utilizes that particular engine better than The Coalition (Gears 5).
Still, given that the game is a year away from its Summer 2023 release, there is plenty of time for the game to be polished and perhaps for some sort of ray tracing features to be implemented.
That said, the trailer is quite exciting, and this seems to be the most action packed Final Fantasy since…the 1990s? Let's hope for a return to glory.
What About Final Fantasy VII Remake Part II?
It is expected that Square Enix will make an announcement regarding Final Fantasy VII's quarter century anniversary this month. Thus, I still expect Remake Part II to make an appearance before July. Most details about FFVIIR Part II have been kept shrouded in mystery regarding the aforementioned installment in what essentially is a Final Fantasy VII Sequel/Reboot.
Agree with the author? Couldn't disagree more and are frothing at the mouth to tell him? Leave a comment here, on Facebook or send an email and make sure to follow Never Ending Realm on Facebook, Twitter, and YouTube!