Rumors are starting to circulate that suggest that during E3 2021, we could be getting more news regarding the Final Fantasy series. Not only that, but it will also be another PS5 exclusive game.
Rumors Of A New FF PS5 Game
According to ResetEra user Navtra, we can expect one more major Final Fantasy announcement in addition to what we already know they are working on. While the user has been quite reliable in the past, it is still worth reminding everyone that these are just rumors still.
Square Enix's exact schedule for E3 is still unknown. Assuming they are correct though, the new game will be announced along with additional news on the current Final Fantasy XVI. With these rumors flying around, many fans have already begun to speculate what this could mean for Final Fantasy.
What Could It Be?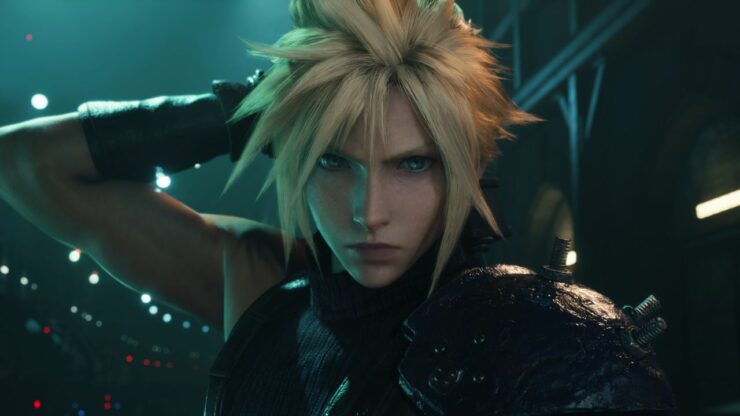 Final Fantasy XVII is not likely, but an announcement for Final Fantasy VII Remake Part 2 is. Final Fantasy VII Remake Intergrade is slated to release on June 10th, 2021. E3 2021 is scheduled for June 12th-15th. Given the close proximity of those dates, I would not be surprised to hear more about the FFVII Remake project. In my opinion, this is what makes the most sense.
However, it could be something different entirely. It is possible that they are remastering another classic like FFVIII, FFIX, or any other older title. While this seems a bit less likely as I imagine they have their hands full with FFXVI and FFVII Remake, it is still a possibility. FFVII Remake has seen huge success and many want to see their favorites to receive that same treatment.
A Final Fantasy spin-off is also possible or a sequel to World of Final Fantasy. While any of these rumors would be exciting to hear, we won't know for sure until E3 or some other announcement comes to light. And again, it may turn out to be just a rumor. There are numerous avenues Square Enix could take this, and only time will tell where they land with it.
Sony and Final Fantasy
It seems Sony is doing everything it can to hold on to the Final Fantasy name for as long as possible. FFVII Remake's exclusivity was extended by the announcement of Intergrade, and FFXVI is a PS5 exclusive for at least six months. With that being said, another PS5 exclusive FF game looks a lot more possible.
While Final Fantasy exclusivity is nothing new, especially to Sony, it does raise the question of when other platforms will start seeing new FF titles. The PlayStation 5 is still hard to come by, and that will no doubt effect sales on PS5 exclusive titles. Regardless though, it is looking more and more likely that the home for new Final Fantasy titles will be Sony consoles for the foreseeable future.
Agree with the author? Couldn't disagree more and are frothing at the mouth to tell him? Leave a comment here, on Facebook or send an email and make sure to follow Never Ending Realm on Facebook, Twitter, and YouTube!