Fortunately, this article about Skies of Arcadia is not an April Fool's satire, as the news broke out a few days before April 1st. Despite this, the rumors of a Skies of Arcadia Remaster do not come from an official source, but from an insider from a popular xbox podcast XboxEra.
The insider in the podcast, Nick "Shpeshal Nick" Baker, claims to have seen screenshots of the project, and stated that the only reason for why the game would not find its way into the marketplace – at some point in the future – is if Sega decides not to release it.
How Trusted is This Source?
Hard to say. In the social media, and internet era. It is possible that an insider from a popular podcast can get access to a source from a gaming company (in this case Sega), and get some screenshots. But, we ourselves, have made a few Skies of Arcadia 'Remaster' speculative articles in the past. It would make little sense for Sega not to re-release this title on Nintendo Switch (for example), when other contemporary titles of Skies of Arcadia's era, like Grandia 2, have been released in remastered form.
Given how beloved the title is within the JRPG community, it would make little sense for Sega not to remaster the game at some point, via emulation, and make some quick profit from it. So, perhaps, Baker is telling the truth – that he did see the screenshots – or he just stating something born out of wishful, and perhaps, sensical thinking; since a remaster of the property seems like it is something that should have happened years ago.
What are the Odds of Skies of Arcadia Receiving a Remaster?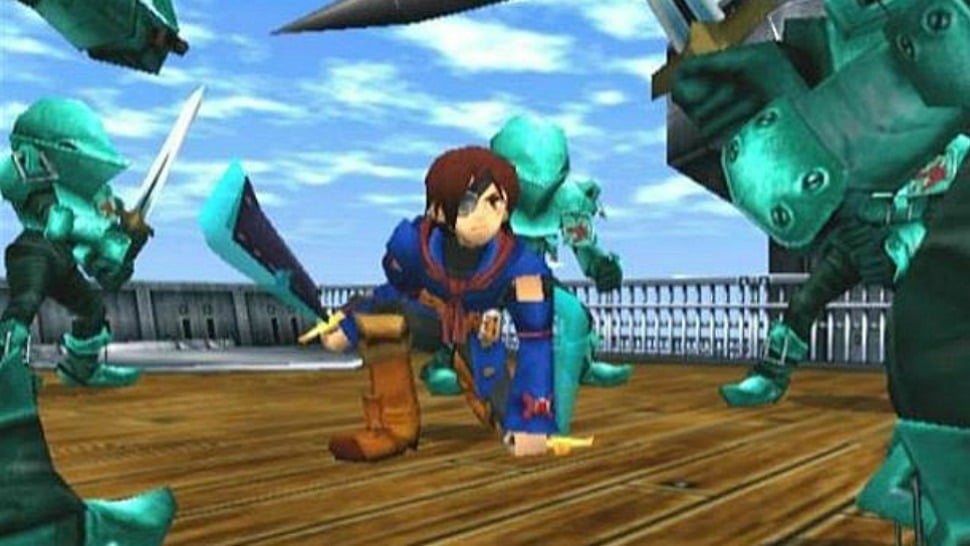 It should be noted that Skies of Arcadia is one of the best reviewed JRPGs games of the 200os. The game has a claim for being the best Japanese RPG of the decade, and there is a significant fan base clamoring for a remaster. Unlike Panzer Dragoon Saga, it doesn't seem like Sega has lost its original source code, and there is no sensible reason for Sega, who has been doing numerous re-releases and collections of its old works, not to bring one of its best games back from the dead.
Phantasy Star IV's (director), and Skies of Arcadia's producer, Rieko Kodama, died last year. This would hinder the prospects of a sequel for the beloved title, but it would be an incentive for Sega to try to honor her in someway. Kodama was a major creative force at Sega, as she had been employed by the company since 1984. She holds credits for work in Sonic the Hedgehog, and Sonic the Hedgehog 2, among many other Sega titles.
As far as JRPGs go, she was one of the most influential forces behind the Phantasy Star I-IV, and combined with her work on Skies of Arcadia and 7th Dragon series, she was one of – if not the most – popular women developers within the genre. She worked at Sega all the way up to her death in 2022.
It would be more than proper for Sega to honor her memory by re-releasing what perhaps is Kodama's most critically successful work, Skies of Arcadia, for current and future generations of JRPG gamers to enjoy. Given that Chrono Cross, and other popular titles of the genre's golden era have seen remasters recently, it would only be natural for Skies of Arcadia to follow suit.
Fingers crossed!
Agree with the author? Couldn't disagree more and are frothing at the mouth to tell him? Leave a comment here, on Facebook or send an email and make sure to follow Never Ending Realm on Facebook, Twitter, and YouTube!