According to the Video Game Chronicle, Square Enix's stock has dropped 30% from its peak value this year. The slump took place in the months following Final Fantasy XVI's release, and it closed at its lowest value (since May 2022) on Wednesday. Square Enix's downfall since its the release of its biggest AAA title of the year has caused concern amongst employees,  and investors.
Square Enix Hoped Final Fantasy XVI Would Pull it Out of A Massive Hole Crafted by Epic Flops
Bloomberg published an enlightening article where it sheds light on some of the issues plaguing the company. Anonymous employees and contractors have expressed concerns over the company's increasing issues with game development and quality control. Clearly, Final Fantasy XVI – regardless of its controversial nature as an action-RPG – was a polished product by the time that it launched. However, that wasn't the case with other big releases from the company.
Marvel's Avengers was an expensive live service flop, and the less said about the disaster that Forspoken was; the better. Forspoken was Luminous Productions debut AAA title. It would also end up being its last. Square Enix spent millions on the development of a title that frankly – in hindsight – beyond its massive technical deficiencies, just didn't seem to have a strong conceptual foundation behind it.
Square Enix has tried to diversify its catalogue with a flood of mobile games as well (many based on its Final Fantasy franchise), and it seems like the company has stretched itself too thin to keep up with quality control issues.
Final Fantasy XVI was greatly hyped as the title that would take the storied franchise into the future, but instead, it delivered just a 'good' game, at least as a far as global critical reception goes. Final Fantasy XVI holds a decent 87 Metacritic rating, but that score is a far cry from the averages of the PS1-Ps2 Final Fantasies – all which broke into the 90s range – and fares worse when compared to its contemporary competition, as both The Legend of Zelda: Tears of the Kingdom, and Baldur's Gate 3, hold a stellar 96 Metacritc rating.
Simply put, Final Fantasy isn't the critical darling that it used to be, and it is affecting its sales. Square Enix has not updated its sales numbers for the game since its 3 million claim. It is possible that gamers who wanted the game got it during the initial weeks following release, and things went down hill from that point (the same thing happened to Final Fantasy VII: Remake).
For a smaller title, 3-4 million units sold would be a successful market run, but for a multimillion dollar, multi year development undertaking such as Final Fantasy XVI, such numbers are not what SE would have hoped, and thus here we are.
Metacritic and Just Plain Creative Woes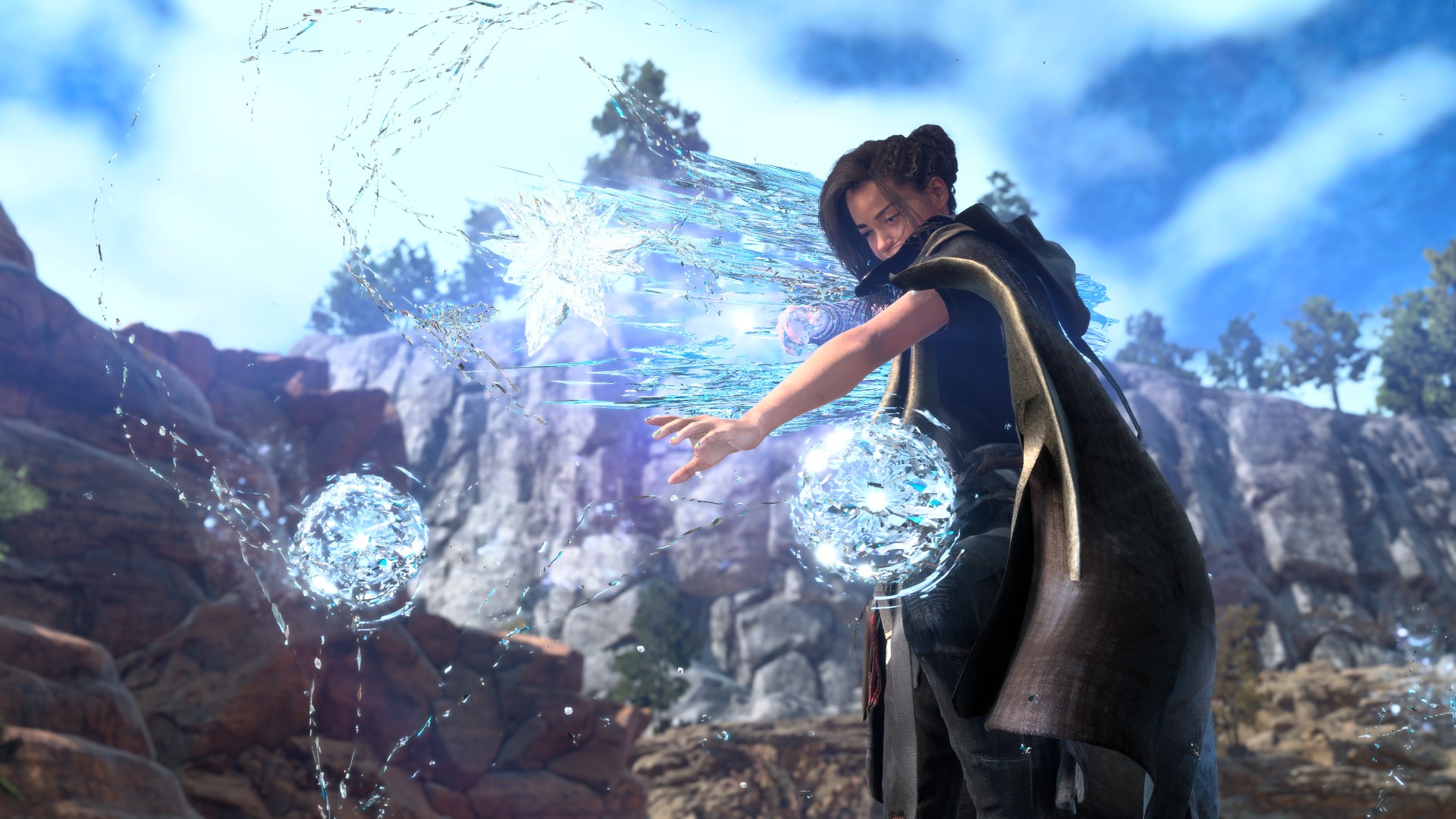 Many gamers scoff at Metacritic scores, but they matter to corporations. "Square Enix has problems with their games output." expressed Serkan Toto, a Tokyo based industry consultant, who stressed that many of the company's games were "conventional", and had little aspirations to becoming blockbusters. "These titles get a 70% rating on Metacritic, are kind of OK, and are just very forgettable."
Square Enix has failed to craft another bankable franchise beyond Final Fantasy and Dragon Quest. Final Fantasy itself seems to be on a downtrend, and Dragon Quest while incredibly massive in Japan, has seen conservative growth outside of it, but not on a level where it could pull the company towards growth over the next 5 years.
According to USB Securities analyst, Kenji Fukuyama, the company has rested on those franchises for too long, and it might have alienated some of its core fans (an issues that we have seen on our own JRPG Group) with the constant rehashes of old FF titles as mobile games. Consequently, "Even if we look five years ahead, there isn't much that can make investors confident about the company's future."  Fukuyama said to Bloomberg.
Square Enix Will Survive
Final Fantasy and Dragon Quest remain bankable commodities, perhaps with better management, Square Enix can get back to a 'quality over quantity' structure. The world doesn't 20 Final Fantasy games within a year, it needs a single great one. Remember back in the 1990s when the announcement of a new Final Fantasy title felt like an event, and something special? Me too!
Nintendo has been able to keep The Legend of Zelda relevant, and in growth, for nearly 4 decades, perhaps Square Enix should take a page out of Nintendo's playbook.
Agree with the author? Couldn't disagree more and are frothing at the mouth to tell him? Leave a comment here, on Facebook or send an email and make sure to follow Never Ending Realm on Facebook, Twitter, and YouTube!