The title of this article might cause some initial confusion and maybe create some controversy. Does the "FFVII Fan" (in this case, me) want Final Fantasy VI to have been remade instead because he hated Final Fantasy VII Remake and wants FFVI fans to have to endured the same pain? Or is there more than meets the eye to his wild take?  
I Loved Final Fantasy VII with All of My Heart, But I Also Like Final Fantasy VI as Well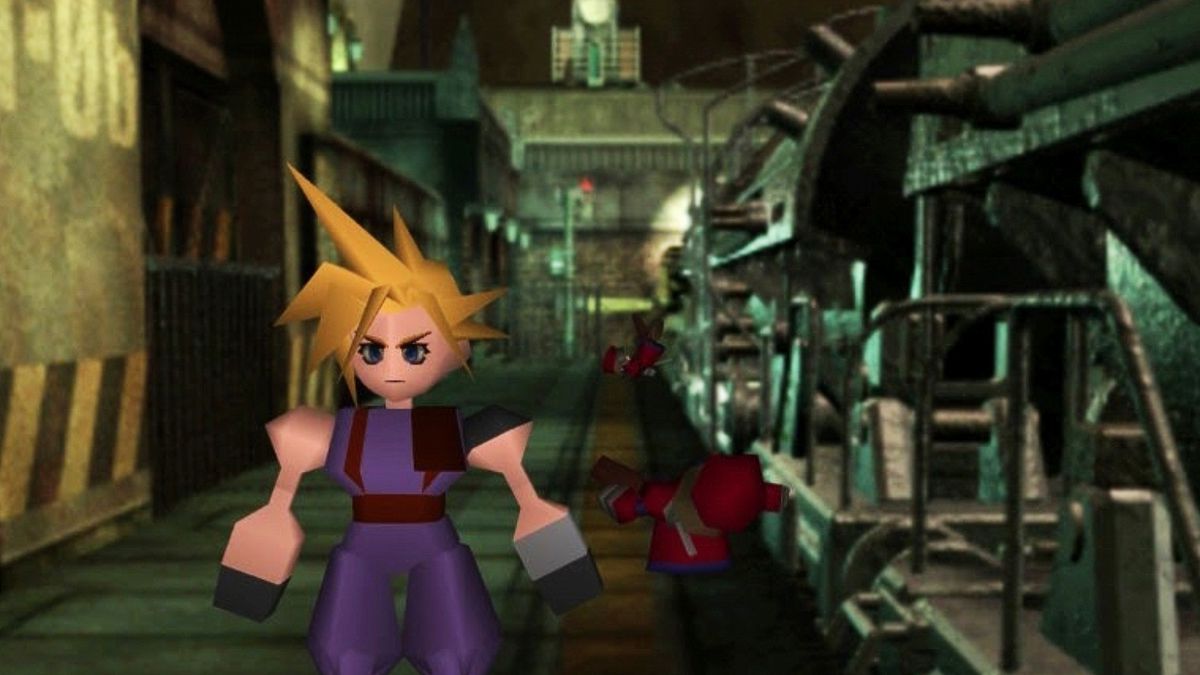 So yes, Final Fantasy VII had a bigger impact on me than FFVI did, but I also had a fascination with FFVI's steampunk atmosphere, amazing music, and overall storyline. Final Fantasy VI served as a precursor to Final Fantasy VII. 
Before FFVI, Final Fantasy remained entrenched in high fantasy themes and locations. Wooden ships, medieval settings, kings and princesses, mages, etc. Final Fantasy VI would have its share of empires, castles, princes, and such, but it also introduced machinery and industry into its world.  
Overall, it was a much darker game than previous entries in the series. Final Fantasy VI touched on certain themes that were not common for games in that era. This is especially true for gamers that had only played in Nintendo's "family safe" environment for most of their childhood/teenage years.  
Depression, suicide, and genocide were some of the sensitive themes that FFVI explored through its run-time.
Final Fantasy VI also delivered a shocking plot twist when the villain, Kefka, managed to succeed, destroying the world with half of the game still left to play.  
I cannot stress enough how shocking this was to a 1990s child. Games were supposed to have successful conclusions, right? Final Fantasy VI brought drama and cinematic presentation to Final Fantasy without the use of actual video cut-scenes; an impressive achievement for the era.
Final Fantasy VII is often credited as the game that evolved storytelling in the series, and it might have been true to a certain extent, but Final Fantasy VI has an equally good case for this achievement since it did something similar 3 years earlier.  
Characters Drove the Story Forwards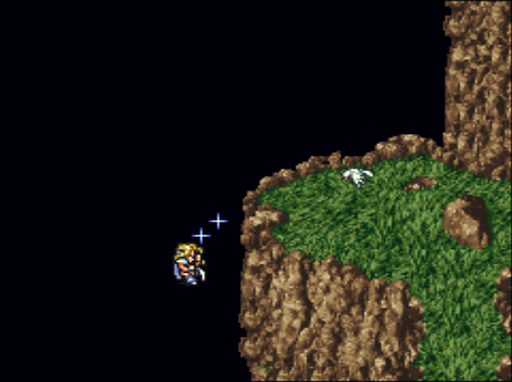 Final Fantasy VI's cast did not say much (in contrast to post FFVII JRPG characters), but they were interesting, had distinctive personalities, and engrossing backgrounds for players to scrutinize in fan fiction works.  
Because Final Fantasy VI arrived just before the boom of the genre, it is credited with the propulsion towards better writing and more intricate storytelling. Even in 1997 (FFVII's release year) most JRPG storylines and scenarios were written by members of the development team who doubled as writers, not by actual professional writers. 
There was nothing wrong with that approach then, as most development teams were small and games hadn't yet reached the type of production values (in cost terms) to rival Hollywood movies. That said, Final Fantasy VI set the stage for Final Fantasy VII to have its sci-fi tour de force and dark storyline. This demonstrated SquareSoft's clear shift towards more mature themes.  
This change was gradual, obviously, with the eventual Xenogears' script being turned down because it was too 'dark' for a Final Fantasy game.  
Final Fantasy VII was Perfect as it was, and a Product of its Time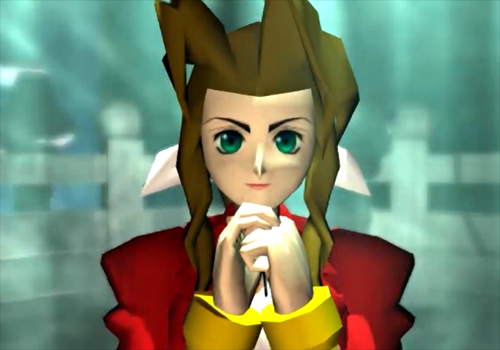 The reason I disliked the FFVII Remake the most, is that it was not a remake with a fleshed out, and better translated script in contrast to the original game, but a sequel taking place on an alternate timeline. Alternate timelines tend to be convoluted and nonsensical, even when these plot devices are handled by brilliant writers. Needless to say, that I would not classify FFVIIR as a shining example of brilliant, or even great, writing.  
The writing was on the wall for FFVIIR ending up as it did if you have played any of the games in the FFVII Compilation. Nojima and Nomura are a bad combination when it comes to most things; FFVIIR was not the exception.  
Final Fantasy VII, under the watchful eye of Hironobu Sakaguchi, was a more conservative game. While the game's story went deep into interstellar travel, alien invasion, genetic manipulation, the evils of industry, extreme capitalism, romance, and the cycle of life and death, all of these themes were all handled with grace and care. In short, everything made sense.  
And thus, Final Fantasy VII was hailed as a masterpiece for its time. It was the JRPG that set the standard for all other JRPGs that would follow.  
The Argument for Final Fantasy VI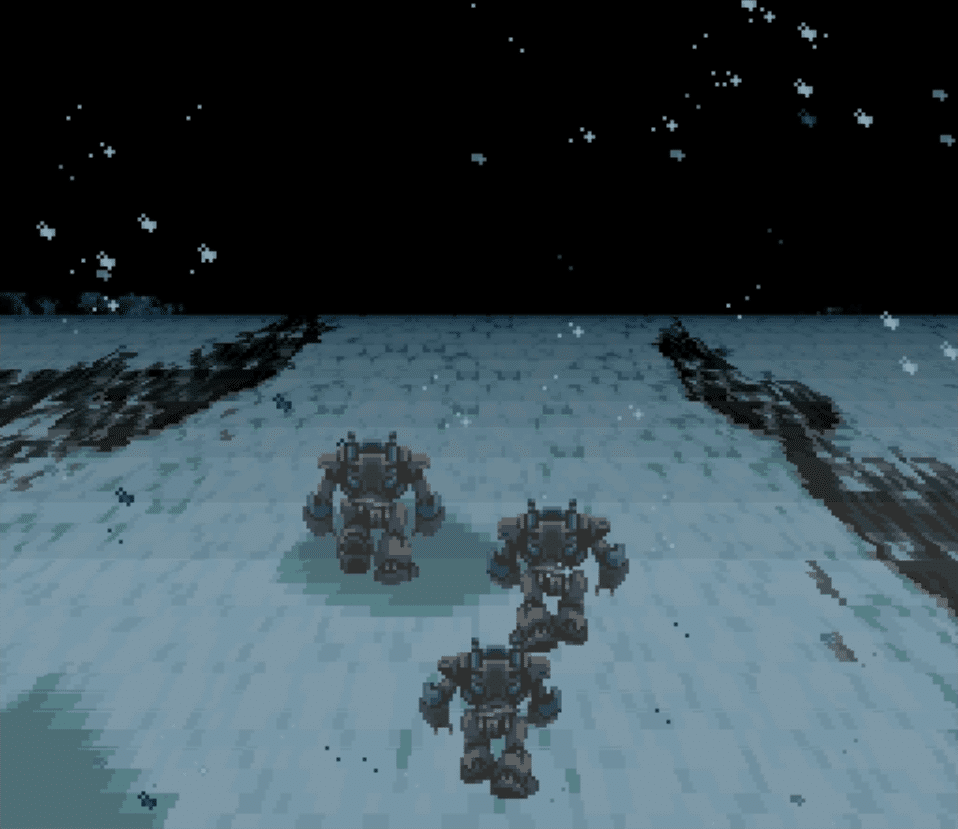 Final Fantasy VII has been overexposed and milked to no end for over two decades. Side games, a film, character cameos on different IPs, etc. There was nothing that Square Enix could have done to please and stun most of the original game's fans, save for a true remake, but a true remake might not have been feasible in their "episodic" plans for the franchise.  
Final Fantasy VII is a gold mine, and Sqaure Enix is treating it as such. On the other hand, Final Fantasy VI has no such issues. While the game has a strong following and is always the rival to FFVII when the "Best FF ever" arguments arise on social media, Final Fantasy VI has been, if anything, under-utilized by Square Enix.  
Final Fantasy VI Remake would still feel fresh. It could have been a new experience of a game that in many ways was a head of its time back in 1994. 
One thing Square Enix did well with FFVIIR was perfectly capturing Midgar's iconic look with modern 3-D technology. I have no doubt that the company could have pulled a similar feat with Final Fantasy VI's locales.  
I think as a stand-alone game, Final Fantasy VI lent itself better for a modern revival than Final Fantasy VII did. In terms of writing, the game could have benefited from a modern translation and a deeper exploration of its characters.
Another aspect of FFVI that I would have love to see realized with modern technology, is Final Fantasy VI's incredible musical score. The one thing that made me happy about playing FFVIIR (despite its irrational plot line) was listening to beloved FFVII tunes in full orchestrated glory.
Final Fantasy VI certainly deserves this treatment as well. It has the strongest soundtrack (all around) in the series.
My final argument for a Final Fantasy VI Remake, as opposed to what we got with FFVIIR, is the fact that Final Fantasy VI might just be the better game even if it paled in commercial success to its successor.
Even though FFVI is widely revered within the JRPG community, few played the game on the SNES. Others had their first taste of the game on the PS1's Anthology collection and in the GBA port. The fact that it did not sell as well as it should have, is one of the most powerful reasons to remake the game.
It would be a new experience to gamers that have heard about the game but have yet to experience Kefka's madness and destructive triumph, or Celes' wonderful opera scene. Iconic gaming moments to be sure, but moments that have yet to be experienced by millions of gamers around the world.
Everyone and their mother knows Final Fantasy VII's tale. Cloud is confused, thinking he is Zack. Our hero is involved in an ill-fated love triangle with Aerith and Tifa. Aerith dies, Sephiroth summons Meteor, etc. It is a well-known tale, which could help to explain the reasoning behind Square Enix deciding to go "sequel" mode instead of pursuing a true remake (will Aerith survive this time around?).
The Case Against Final Fantasy VI Remake
I do not wish ill will upon anyone and, perhaps, wishing for a Final Fantasy VI Remake is akin to wishing ill on its fan base. After all, Tetsuya Nomura and company did defile the original Final Fantasy VII's memory with some of the crazy shenanigans pulled on the 'Remake.' It is possible that Square Enix could just damage the memory of a game that many consider perfect as it is in Final Fantasy VI.
Back when Square Enix unveiled that fateful PS3 tech demo in 2006, I thought I needed a Final Fantasy VII Remake, only to discover a decade and a half later that I was wrong. I did not need a Final Fantasy VII Remake. Instead, I needed a FFVI retelling that remains true to the original.
I have played Final Fantasy VII to death; I haven't played much of Final Fantasy VI (only two play-throughs in 25 years). Thus, I think the game has an incredible potential for a proper revival on new hardware.
Will Square Enix ever deliver a Final Fantasy VI Remake? Apart from the pixel remaster, I don't think we will see it within this decade. It is likely that the entire Final Fantasy VII Remake project will take an entire decade or more to reach its conclusion as Nomura is not know for his quickness.
Though I would feel better if Nomura has nothing to do with a hypothetical FFVI Remake, I doubt Square Enix will have two Final Fantasy "Remake" projects running at once. That said, Final Fantasy VI was too good not be brought back at some point in the future.
Agree with the author? Couldn't disagree more and are frothing at the mouth to tell him? Leave a comment here, on Facebook or send an email and make sure to follow Never Ending Realm on Facebook, Twitter, and YouTube!