Final Fantasy VII Remake Producer, Yoshinori Kitase, may have hinted at the possibility of an upcoming Final Fantasy IX 'remake' announcement in a New Year's message that he posted on the Square Enix's Official page a few weeks ago. Kitase, did not name the game itself, or even the 'remake' moniker, but he did talk about 2023 being Final Fantasy XVI's year, and on the company's continued work on Final Fantasy VII Rebirth (Episode II of the FFVIIR project).
In the same statement, he would go on to say that there will be a big announcement (coming this year) that is unrelated to Final Fantasy VII, but still within the Final Fantasy franchise. Before we analyze his message any further, here is the full Kitase statement:
Happy New Year to you all.
FINAL FANTASY XVI is set to release this year, which means Yoshi-P needs your support now more than ever. Cheer him on as he gives it his all down the stretch!

Also! Development is picking up speed on the title I'm producing, FINAL FANTASY VII REBIRTH. I'm sure many of your collective imaginations are running wild trying to picture how we'll recreate some of the game's most iconic scenes, and we'll have more to share about that when the time is right.

There's also another big announcement unrelated to FFVII that I can't say anything about just yet.
Rest assured we're working hard to make sure 2023 is the most exciting year yet.

-FINAL FANTASY VII REBIRTH Producer
Yoshinori Kitase
Why There is Chance That it is Final Fantasy IX…
…or Final Fantasy Tactics. Remember that NVIDIA leak that correctly predicted the existence of the Chrono Cross remaster months before it was even announced? Well, a Final Fantasy IX Remake/Remaster title was also on the list (and a Final Fantasy Tactics project was listed as well). Given that Chrono Cross's own remaster project already came to pass, it is not unreasonable to think the 'surprise' upcoming announcement within the Final Fantasy franchise is the long awaited 'Final Fantasy IX Remake' project.
What also adds some fuel to the "Final Fantasy IX Remake" fire is that a TV show based on the game was announced last year, and is rumored to be currently under production. We already saw Naughty Dog and Sony remake The Last of Us for a PS5 release last year in order to capitalize on this month's The Last of Us HBO show.
So yes, in terms of games that could be expected from this 'surprise' announcement, Final Fantasy IX seems to be a good bet given what has been leaked, and what we know about the IP so far.
Why a Final Fantasy IX Remake Makes Sense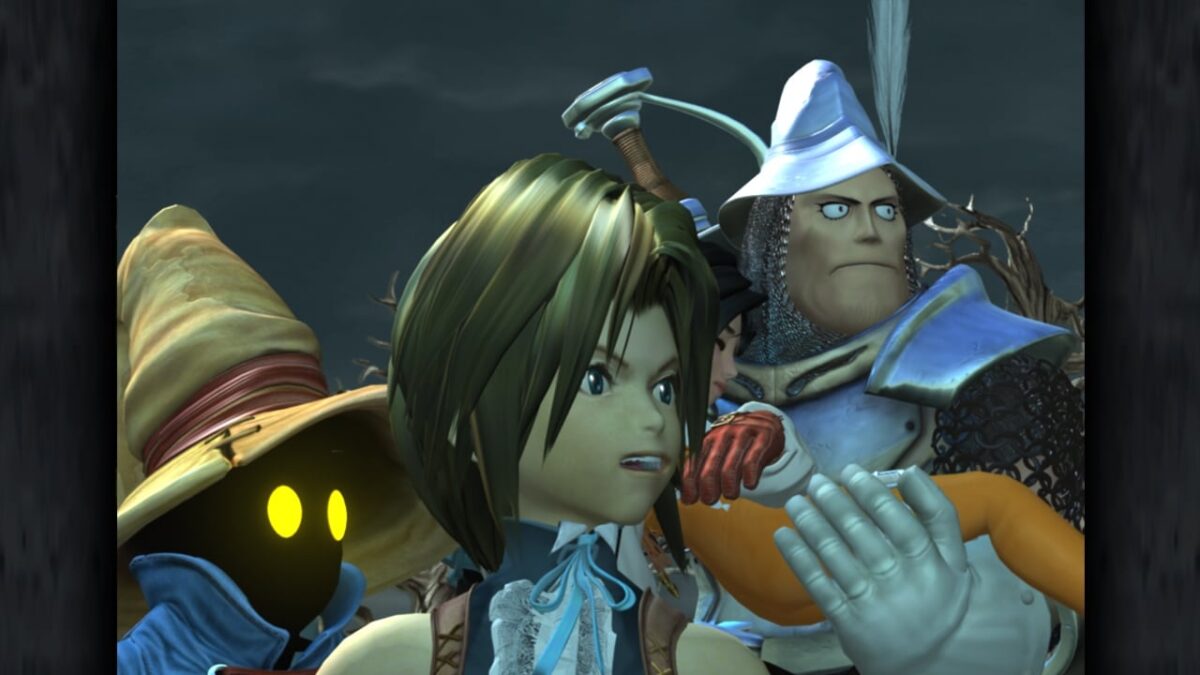 Because, arguably, Square Enix has been unable to craft a great Final Fantasy game since 2001, and Final Fantasy IX remains its most critically acclaimed (though not the most popular) game in the franchise. Final Fantasy IX had a fantastic storyline that could be further fleshed out with a slightly more modern take.
Unlike Final Fantasy VII Remake, which relied greatly on the 1997 title's popularity, a Final Fantasy IX Remake would be an introduction of the game's fantastic characters to many JRPG players who never played the original, as Final Fantasy IX sold 5.5 million copies, which was about half of what FFVII sold, and a few million less than FFVIII's final numbers.
Also, even though Final Fantasy IX is widely available (on some form) on nearly all modern gaming platforms, the SNES Final Fantasies got their Pixel Remaster, and Final Fantasy VII its own Remake project. Final Fantasy IX would seem like logical Sakaguchi era game to remake above Final Fantasy VIII.
While the final announcement could end up being about Final Fantasy Tactics instead, I don't expect Square Enix to remake that title, as much as I expect the company to remaster it. You see, Final Fantasy Tactics was already 'updated' in the PSP's War of the Lions release. Despite its almost sacred reputation amongst hardcore JRPG aficionados, a Final Fantasy IX remake remains a more marketable title, than a remake of a turn-based strategy title would be within gaming's current market climate.
The eventual (if the NVIDIA leaked list of games proves to be right again) Final Fantasy Tactics remaster would be targeted to a specific group of hardcore gamers who would expect Square Enix to keep the game's brilliant turn based tactical combat and job system in the new release. By contrast, a Final Fantasy IX project would target a larger mainstream crowd that would accept changes like Action Combat (from its previous turn based roots), and the perks that come along with such a drastic change in gameplay.
What if the Announcement Deals with a New Title
This is the final possibility, and yes, it is also one to keep in mind, as Square has released numerous Final Fantasy themed titles over the years. It could another Final Fantasy title in the vein of Stranger of Paradise: Final Fantasy Origin, or it could be something else entirely. Either way, 2023 is shaping up to be a big year for the Final Fantasy franchise, and it should prove to be an equally exciting year for the franchise's fans.
Agree with the author? Couldn't disagree more and are frothing at the mouth to tell him? Leave a comment here, on Facebook or send an email and make sure to follow Never Ending Realm on Facebook, Twitter, and YouTube!