News and recent trailer of the upcoming Final Fantasy XVI have been exciting for many FF fans for a variety of different reasons.
First, the game is seen as some sort of rebirth for the series after nearly two decades of unpopular mainline Final Fantasy games. Second, the game's producer, Naoki Yoshida, has a good reputation, and he has said all the right things in the lead up to the game's (2023) release. Clearly, Final Fantasy XVI is an important project for him and his team.
However, in my view, what is most interesting about this entry is that it earned its first "Mature" rating classification in the (main numbered) series' history.
Yes, Final Fantasy VI and VII Were "Mature" for Their Era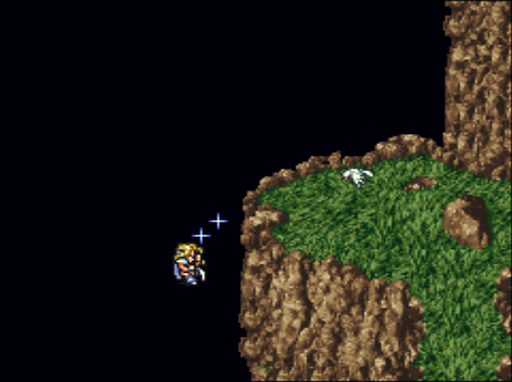 When the topic of Final Fantasy "growing up" to satisfy older gamers in their 30s and 40s came up a few weeks ago on our site, many old time fans took it as an insult to their treasured childhood memories.
In its hey day (1990s), the Final Fantasy series did push the envelope as far as mature themes went in terms of gaming. For example, we had suicide and genocide as themes in Final Fantasy VI.
Those were serious topics within a medium of entertainment that, at the time, was widely considered a "hobby for children".
Obviously, FFVI's 2-D sprite nature, and the fact that the writing wasn't exactly too deep (the game's SNES translation was very basic), kept the game at a "T" rating by today's standards.
Many of you reading this article were under 10 (years of age) when you first played the game. For its time, it was a strong game. But it certainly didn't generate the controversies and media coverage that games like Mortal Kombat and Doom generated with parents and politicians.
Mortal Kombat and Doom were "gory" and massively popular. Final Fantasy VI wasn't nearly as graphically violent, and it was a niche game. If some parents were outraged by Celes' "suicide" scene, it is likely that the press (and politicians) of the day wouldn't have paid attention to the low numbers of parents who might have had an issue with the game.
Final Fantasy VII, as a work of science fiction, and I am talking the 1997 original here (not the "whisper" and alternate timeline nonsense that Tetsuya Nomura conjured up with FFVIIR), has aged better than most titles.
The game's socio-environmental political themes about the dangers extreme capitalism and the exploitation of natural resources, continue to be relevant today. Themes like genetic manipulation, engineering, and cloning remain at the forefront of science.
The game also killed its "princess" character in brutal fashion (thought there was no blood) in full CG glory. Final Fantasy VII was not a "kids" game.
Final Fantasy was at the vanguard of mature themes in the 1990s, as far as mainstream games went. So, stating that "Final Fantasy XVI will be more mature than its predecessors" might be a little bit of an overstatement.
Which begs the question: How exactly will Yoshida's Final Fantasy XVI go beyond its Sakaguchi lead forebears in terms of maturity?
Nudity, and Blood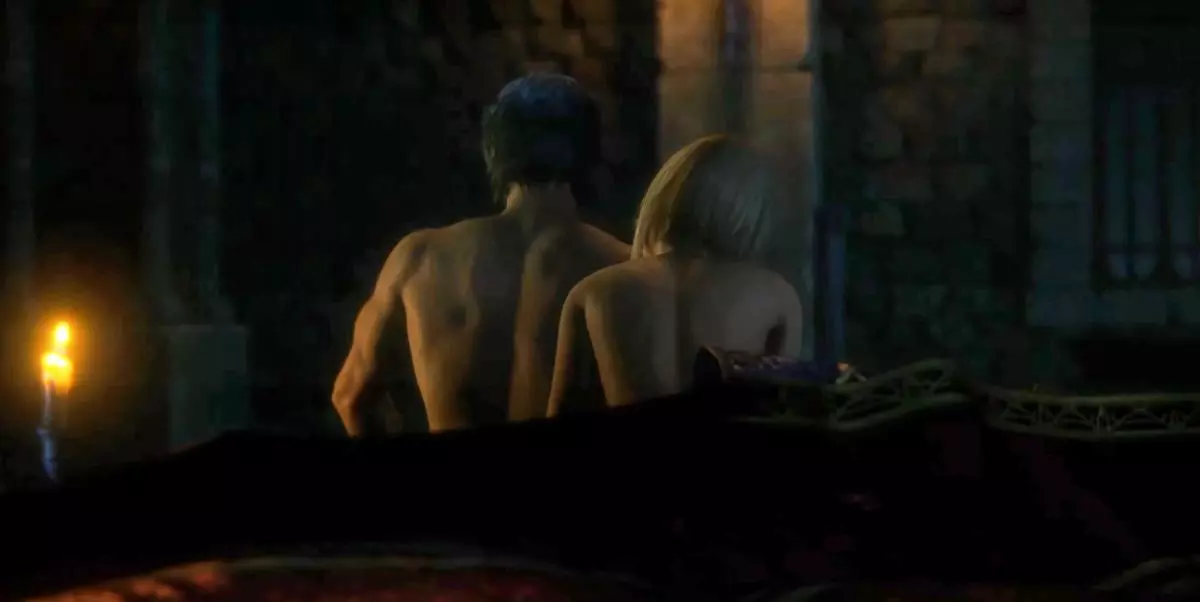 Well, FFXVI's potential showcase of nudity might be one way in which the series crosses a line that it had never crossed before. GameSpot asked Yoshida explicitly about the "teased" nudity in a scene shown within the game's most recent trailer, and this is what Yoshida had to say:
So this is something you can say, not just with the Final Fantasy series, but in general, compared to the past, video game ratings have become more and more restrictive recently regarding what can or cannot be shown. That said, I do believe that ratings are very important to ensure that younger players, younger children, are shielded from extreme material.

But on the other hand, when trying to tell a story with difficult adult themes, these ratings can end up becoming somewhat of a hindrance. And you find yourself changing things that you wanted to do in the game based on that rating. You wanted to show something, but because you have this certain rating that you need to go to, you need to move the camera away. And that ends up making the entire experience feel a little bit cheaper. And so, this time, to make sure that we could tell the story that we wanted in the way that we wanted to, we decided to pursue a mature rating in most of the regions that will be releasing the game. But again, this is not because we simply wanted to make the game more violent or the game more explicit, this is because we felt it was necessary to allow us to explore those more mature themes that the game tackles.
Yoshida doesn't confirm, nor deny, the existence of nudity in FFXVI. He does make it a point to stress that Final Fantasy XVI will go deep into themes that require an M rating in order to be presented (and discussed) as intended by the creative team.
Basically, if nudity is shown in the game, there will be a purpose behind it.
Nudity in games is not a new thing. Be it by official creative design by the game's developers, or by mods from a fan community, plenty of AAA games have featured nudity in some form.
Nudity is here to stay, and it has nearly become as prevalent in games, as it is in adult mainstream TV series like Game of Thrones, The Last Kingdom, Ozark, etc.
The Witcher (game) series has prominently featured nudity and sex in between Geralt's more conventional sword and magic adventures. The explicit scenes do not feel out place in the series, because The Witcher, apart from its High Fantasy setting, depicts a gritty world. Violence and social injustice are all around Geralt.
Thus, a few nude scenes here, and even some prostitution (a theme that Squaresoft explored during certain early part of Final Fantasy VII) there, are explicitly showcased by CDProjekt.
I use The Witcher as an example, because its latest game (The Witcher 3) continues to be the standard by which all modern RPGs are judged.
Not surprisingly, FFXVI from its very first reveal has always given me "Witcher" vibes in terms of its setting and atmosphere.
Square Enix looked into western RPGs when planning FFXVI and I am sure that The Witcher 3 was one of the titles that the company looked at.
As of April 2022, The Witcher 3 has sold 40 million units. No Final Fantasy title, even the mighty FFVII, has approached that level of commercial success.
In fact, in terms of single game sales, the series today doesn't sell as well as it did in its 1990s peak run. This is telling considering that Final Fantasy has been a multi platform venture since Final Fantasy XIII.
The fact that this year's Elden Ring has sold more copies than any Final Fantasy game has over the last decade (with the possible exception of Final Fantasy XIV which is a MMORPG released nearly a decade ago) in little over a month, showcases just how far Square Enix's premier series has fallen from grace.
Is Going Mature The Key to Success?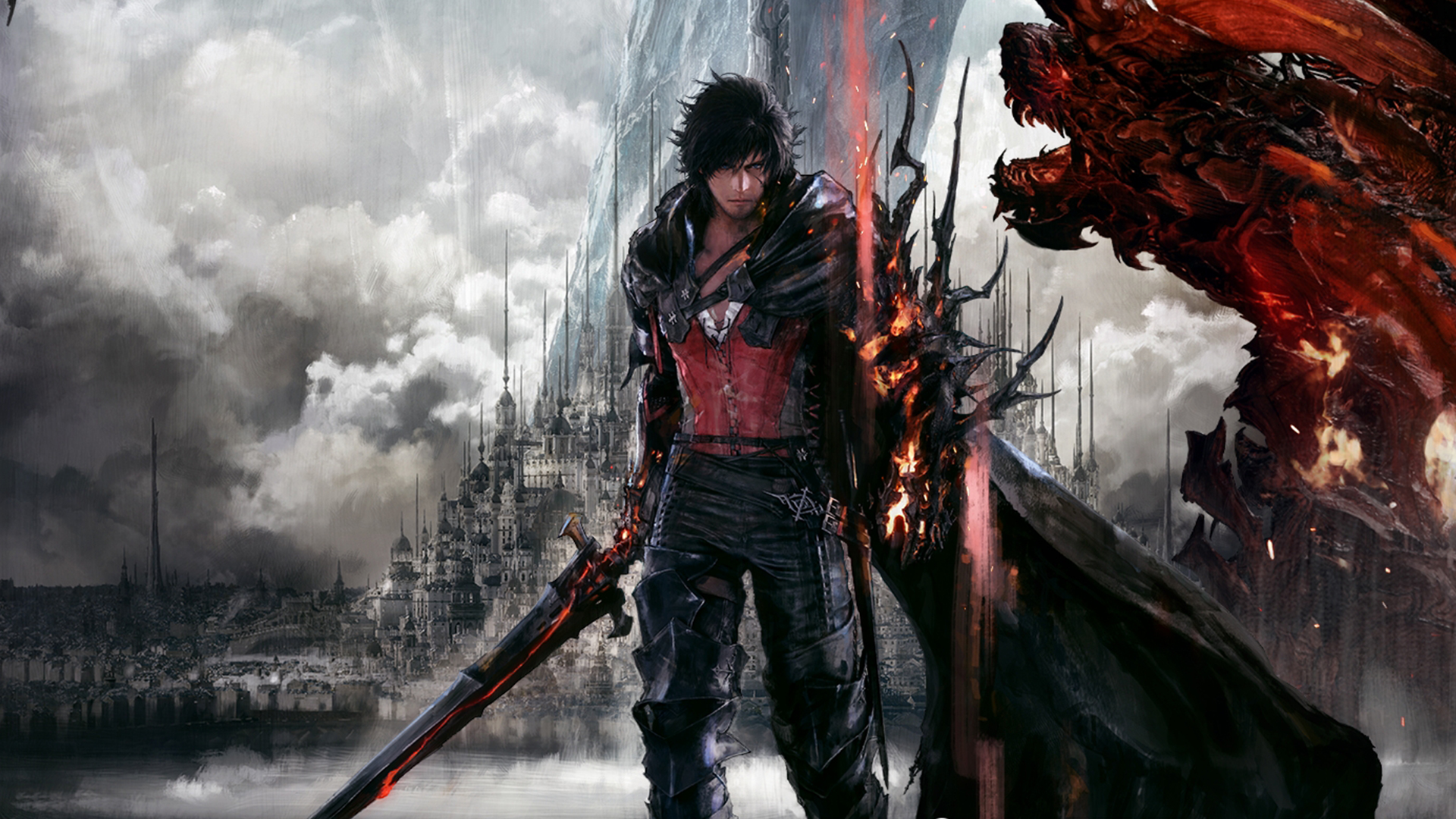 That's a hard question to answer properly. What appealed to me as a gamer when I was 13 years old (1997), doesn't appeal to me as gamer anymore at age 37.
There are some exceptions to this of course. I still think The Legend of Zelda is king, but I did enjoy Skyrim more than I did Breath of the Wild. I found joy in Mario Odyssey, but not nearly as much joy as I did in Mario 64 or even other lesser platformers like Jak and Daxter back in the day.
When it comes to JRPGs, and Final Fantasy specifically, I stopped caring (in a fanatical way) about the series after being massively disappointed by Final Fantasy XIII.
I thought Final Fantasy XV corrected some of XIII's sins, but its "open" world was not open enough to compete with its contemporaries, and upon further reflection, the format did not benefit that game.
Final Fantasy VII Remake was a mixed bag, as its music and "re-imagining" of some of the original game's Midgar moments brought an incredible amount of nostalgic memories to my then 35 year old self.
The nostalgia filled moments, and the fleshing out of Jessie's character, made me overlook (temporarily) all of the pointless filler in the game and its absurd storyline that turned what was marketed as a Final Fantasy VII "Remake" into a Final Fantasy VII "Sequel".
It was a "sour sweet" experience that made me lose more faith in Square Enix, and its future projects within the Final Fantasy series.
In my younger days, I remember buying consoles just to play the 'next' Final Fantasy game. For me, the franchise was a console mover.
However, I no longer feel the drive to get a PlayStation 5 just to play Final Fantasy (in this case XVI). In all honesty, I want a PS5 to play enhanced versions of Horizon Forbidden West and the upcoming God of War: Ragnarok, instead.
Thus, when Yoshida discussed a few weeks ago about his (and Square Enix's) goal to draw old Final Fantasy fans back into the fold, I felt like he was speaking to me.
Thematically speaking, I don't feel like Final Fantasy VII or FFVI are not "mature" enough. In fact, if you gave me the option to replay Final Fantasy VII for the 100th time or FFVIIR for a second time, I would pick the 25 year old title without hesitation.
The 1990s FF titles are dated in terms of visuals, and perhaps, writing (dialogue, scenes, etc).
Which is why I had initially hoped that FFVII Remake would be a retelling of the original game's story but with modern cinematic flare and professional script writing.
When I was a teenager, I remember talking to every NPC in JRPG towns because I wanted to see what each one had to say. I find that western games such as The Outer Worlds, and the aforementioned The Witcher 3, do a much better and captivating job of doing that for my current self than modern Final Fantasies.
So, when Yoshida says  going "mature" with FFXVI, I imagine him and his team focusing on deeper writing and a narrative that pulls no punches. Do I expect blood and gore in the game? Yes, but I am also cautiously (very cautiously) optimistic about Yoshida bringing back Final Fantasy into the forefront of dramatic story telling in gaming.
In my opinion, Final Fantasy hasn't been ahead of the pack in that area for two decades now.
I used to play JRPGs for their story and character development. Over the last decade and half or so, I have found that western games (RPG or otherwise) are more appealing to me than the newer stuff coming out of Japan in that regard.
That said, I don't think I grew out of Final Fantasy as much as Final Fantasy just didn't keep up with the times for me.
This new found "maturity" Yoshida speaks of might just be Final Fantasy XVI wanting to tell a story with the same emotional and thematic impact of the Final Fantasies of old, but to a new and old audience which has grown accustomed to AAA games holding back very little in terms of explicit content.
Final Fantasy XVI to be the Most Mature Final Fantasy Ever?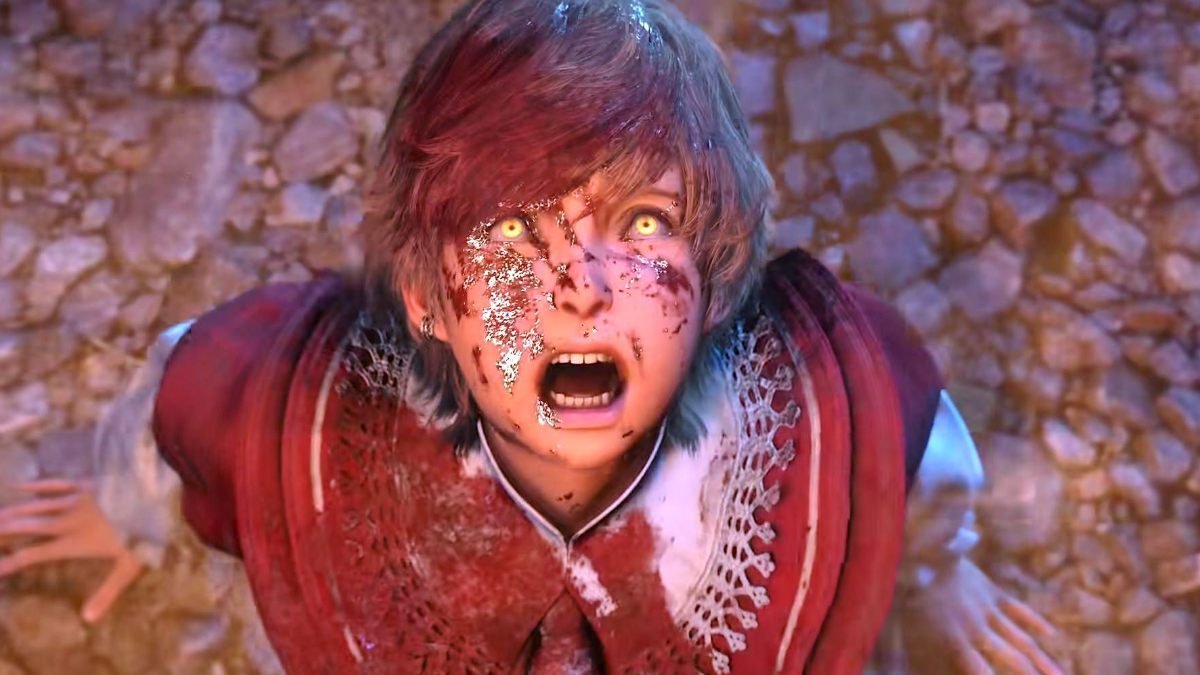 I am sure it will be the most explicit. If Final Fantasy VI and FFVII were to be remade properly, with a focus on realistic graphics and dialogue, those games would earn an M rating too.
After all, Kefka murdered a lot of people in FFVI (and felt no remorse for it). Additionally, right at the game's start, Terra, Biggs, and Wedge invade Narshe, killing a bunch soldiers in order to get access to its mines.
If these and other deaths were to be shown on screen in a realistic manner with modern technology, the game would certainly earn a 'Mature' rating.
These titles certainly featured mature enough themes for their time.
Yoshida stated on a Washington Post interview that FFXVI is "not going to be a happy tale." Well, when has Final Fantasy been a happy tale? Even the recent and divisive Final Fantasy XV received a tragic finale to its tale.
I can't talk positively or negatively about FFXVI's "mature" story, as I have yet to experience it. But I understand how some old school fans would be offended by Yoshida's "most mature Final Fantasy" description for the title. We will have to wait until mid 2023 for our final judgement on Yoshida's claim.
According to its recent trailer, Final Fantasy XVI does seem like the grittiest and most explicit numbered FF of modern times. That is enough to have earned the game its M rating.
Hopefully, Yoshida and team make good on their promise of taking advantage of the freedom provided by an M rating with a deeper storyline that goes further into exploring themes that a T rating might have not allowed.
At the end of the day, all I want as an old time Final Fantasy fan is a game that lives up to the series run from 1994-2000. If Yoshida can pull that off, I will be a happy camper.
Agree with the author? Couldn't disagree more and are frothing at the mouth to tell him? Leave a comment here, on Facebook or send an email and make sure to follow Never Ending Realm on Facebook, Twitter, and YouTube!