So, I know that trading games (JRPGs in this case) at GameStop will seem like a thing of the past to Generation Z gamers. But in the late 1990s, this was the way to to get the latest games while not breaking the bank (much). 
GameStop/Funco Land/Electronics Boutique would always win in these dealings. They always gave an extremely low value for my games, and then they would then sell them for nearly twice as much, while I had to take the hit in value. 
The aforementioned business model did not deter me in the least to keep trading games. Hey, 10 bucks is 10 bucks off a new game. However, there a some games that I genuinely regret having traded. Here are 5 of the most painful decision of my teenage years.
5. Breath of Fire III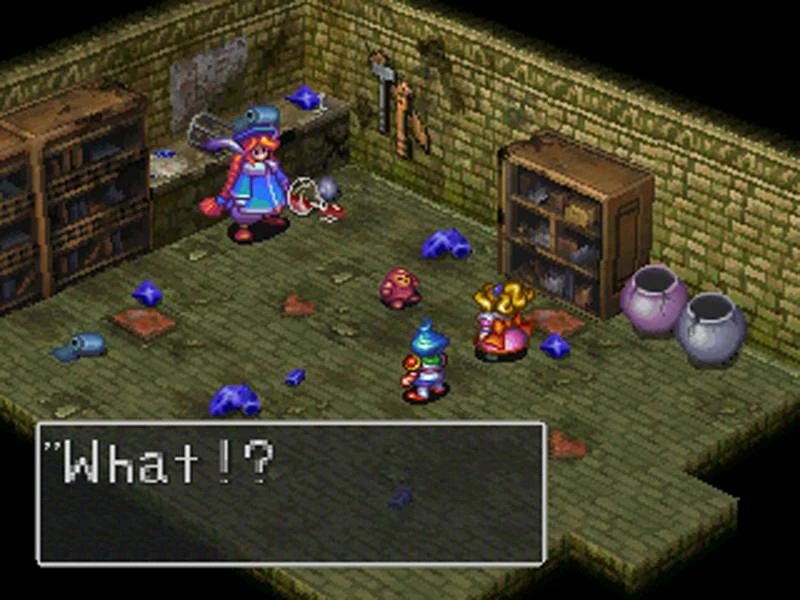 To many, Breath of Fire III is the pinnacle of that series. Personally, I like Breath of Fire IV more. However, because of the opinion of the many, usually, out weighs the opinion of the few, the game would gain an extraordinary amount of value in last few decades. 
A copy, with the case and booklet, will cost you about $170 dollars today on Amazon. EB gave me $10 for my nearly new copy more than two decades ago, talk about losing value. 
This is a trade that I have regretted endlessly, but not nearly as much as the next one. 
4. Parasite Eve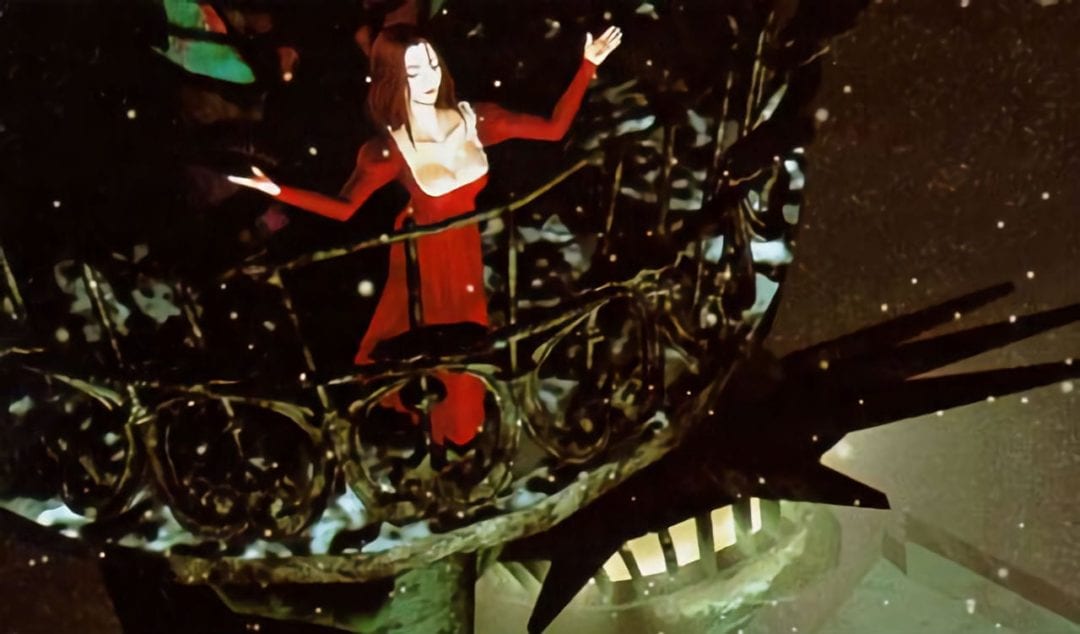 Square's Resident Evil styled/RPG crossover continues to be an amazing playthrough, due its mature storytelling, and scary atmosphere. Therefore, I regret, deeply regret, having traded it in for peanuts.
My primary reason for trading it was that I finished the storyline, and few linear JRPGS have any replay value after you "beat" the main game. Unfortunately, Parasite Eve might be one of the few linear JRPGs that are worth a second, and perhaps 3rd play through in a few decades span. 
The only positive thing about having traded Parasite Eve at this point is that the game remains a relatively cheap purchase on Amazon and eBay, so I could nab a copy of it without breaking the bank.
3. Suikoden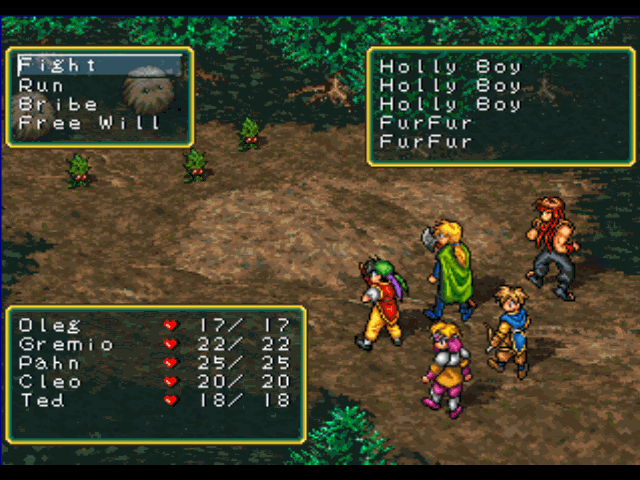 Yes, this one was very foolish. I traded a high quality JRPG, that would eventually gain incredible monetary value due to its rarity (it sales for $150-$200 on Amazon in used condition), because I needed some quick credit to purchase a likely inferior (but newer) game. Facts are that Suikoden is one of the very best PS1 RPGs, and as such, it is deserving of a second, and perhaps, third play through.
More importantly, the game's collector's value has gone through the roof over the last two and half decades. While, it is likely that I would have never replayed this title had I kept it, the fact that I was paid less than $20 dollars for it in the late 90s by EB, seems like a steal (on their part) at this stage. So yes, this is one trade that I truly regret from the bottom of my pockets.
2. Beyond the Beyond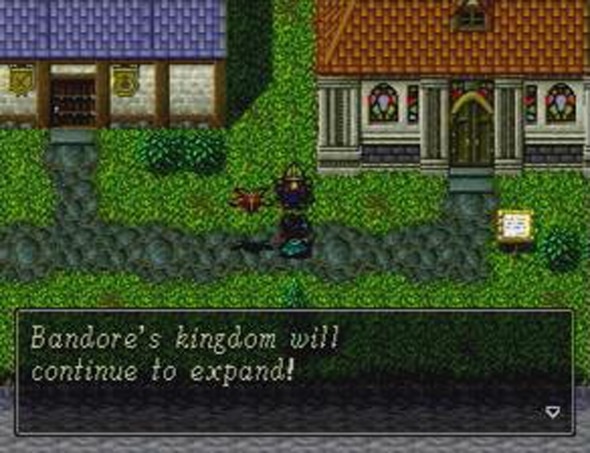 Beyond the Beyond, is bad game, quite frankly, by far the worst game on this list. But the game's historical value cannot be overstated. The PlayStation 1, and Final Fantasy VII, ushered the JRPG golden era, as a mainstream genre in the late 1990s. Therefore for JRPG fans the PlayStation is likely their most beloved, and perhaps, most consequential console within the JRPG genre.
Contrary to popular belief, Sony's – excellent – Wild Arms, is not the systems first JRPG. The system's first JRPG is Beyond the Beyond. While game saw the light of day in 1996 in the United States, in Japan it was a 1995 release. Therefore, Beyond the Beyond's greatest crime is that it looks and plays like a mediocre SNES RPG.
Apart from some clever timing system in its turn based combat, and a Motoi Sakuraba (Star Ocean) soundtrack, Beyond the Beyond was a forgettable experience. It hold a poor 44% GameRankings rating, and it is generally recognized as one of the worst PS1 RPGs.
So, why am I sad? For starters, the game is over $150 dollars these days on Amazon, and its historical significance would have made for some interesting article writing in my current line of work. Given that I have a vast collection of JRPGs as it is. Beyond the Beyond would have been a center piece element in said collection, had I envisioned how well the game would age (monetarily), before I stupidly traded it away for short credit store money.
1. Azure Dreams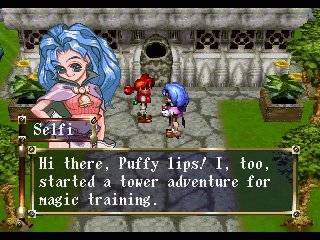 This one this the most painful. This is one that I would have enjoyed playing today. Azure Dreams was forward thinking, it was a rogue like with random dungeon generation, and a town building – and dating – component. Yes, Azure Dreams did it all. It was a rough game in terms of difficulty for my oblivious teenage self, but this is a game I would enjoy, and even, devote myself to today.
Azure Dreams is title that I believe would do incredibly well today as Nintendo Switch remaster. I hope someone inside Konami sometime soon realizes this, and it happens.
Given its hefty $200-$300 price tag these days, it might also be the trade in which I lost the most money on. That hefty price has also kept me from purchasing another copy of it. I have purchased other classic titles such as Final Fantasy Tactics, and Record of Lodoss War, in recent years, but those were all under $100, and this one is almost as expensive as an old retro console on Amazon.
There is a likelihood that I will purchase this title someday, to finally right a wrong that finds its way into my mind from time to time, but until then, I will always regret having traded Azure Dreams.
Agree with the author? Couldn't disagree more and are frothing at the mouth to tell him? Leave a comment here, on Facebook or send an email and make sure to follow Never Ending Realm on Facebook, Twitter, and YouTube!