The Fable franchise, at one point, was one of Microsoft's most important exclusive properties under its Xbox brand. In fact, the Fable reboot (currently in development by PlayGround Games) is one of the most anticipated exclusive games on the Xbox Series consoles, and one that is expected to go head to head with Sony's premier RPG Horizon franchise.
The Fable reboot might turnout to be a great game, but it will succeed (or fail) without its original developer (Lionhead studios) or its mastermind, Peter Molyneaux (which by his own admission had grown tired of the franchise).
Microsoft Regrets Mistakes Made With Lionhead Studios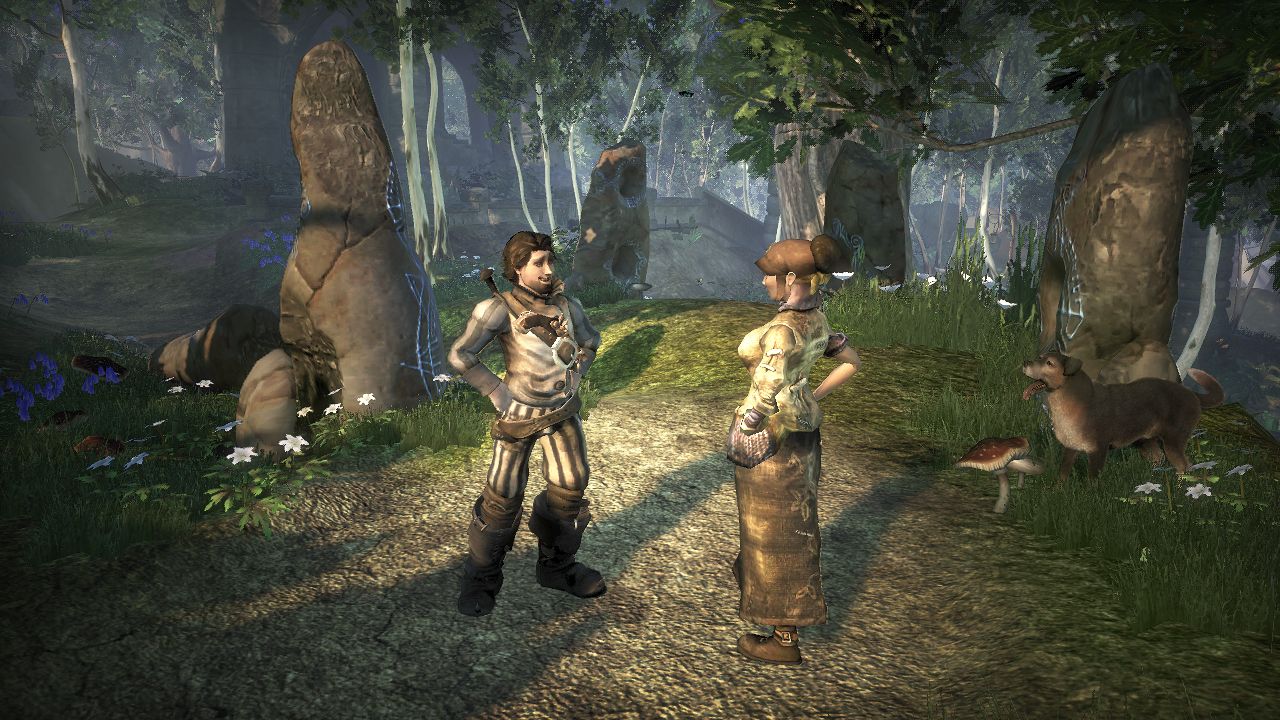 Microsoft, currently, has (an awesome) multi-part documentary on YouTube chronicling Xbox's history. On a recent episode to the series (episode 6), current and former Xbox employees discuss (on a surface level) what went wrong in its relationship with the studio.
The small section on Lionhead Studios closed out with the following statement from Shannon Loftis (Microsoft/Xbox Game Studios 1995-2019): "I wish Lionhead were still a viable studio."
Microsoft signed (bought) Lionhead under its banner of studios in 2006 following the success of the original Fable game. A decade later, the software giant would end up closing down the studio in 2016.
Phil Spencer would add that, "You acquire a (game development) studio for what they are great at now, and your job is to help them accelerate how they do what they do, not them accelerate what you do."
Spencer's statement is, perhaps, a jab at the strategy to tie Fable to the Kinect in an effort to move Xbox One units early on its lifecycle. The Xbox One was bundled with Kinect early on, and this is (the Xbox was $100 dollars more expensive than its main rival) often cited as one of the reasons for the console woes at the marketplace in comparison to Sony's PS4 sales.
But perhaps a more direct reference to "Fable Legends", and it subsequent failure (the game was canned). If you read between the lines of their comments, Spencer and Loftis admitted that the company had set Lionhead up for failure.
Lionhead was Forced to Make Fable Legends as Opposed to Fable 4
Fable Legends began its turbulent development cycle in 2012. With a budget of $75 million dollars, the game was poised to become one of the most expensive video game undertakings of all time within the 'Free to Play' model. Given the game's ambitions with Microsoft's Xbox One Cloud features, it would seem that the company forced Lionhead to turn the single player, story driven focused franchised into an online cooperative-RPG against the developer's wishes (and strengths).
In fact, rumors abound that Lion head was forced into making a Fable game in the "as a service" model, or else the studio would have been shut down.
At the time, Lionhead employees had expressed interest in working on Fable 4 after finishing Legends, but the team would never get a chance to do either thing, as Legends was canned after its beta, and the studio was shutdown thereafter.
Given the success of the Fable series, Fable II in particular being a critical and commercial darling (3.5 million units sold) it hard to grasp why Microsoft would close the studio without giving it a chance at redeeming itself with Fable 4.
Why the need for Redemption, you ask? Fable III had not been a bad game, but it missed with many fans of the first two entries, and its sales fell short of Microsoft's expected 5 million mark for the game.
Then came Fable: The Journey, another ill advised project which, in hindsight, seems to have been forced upon Lionhead. Journey was a flop, both commercially and critically.
The Journey had all the makings of a "Hey! We need to justify having Kinect bundled with the Xbox One, we should do something with Fable!" type of game from Microsoft. Finally, and perhaps more damning of all for Lionhead, came the awful 75 million dollar online Fable venture, and the rest is history.
After Fable III, Lionhead would never receive another crack at making a real traditional Fable game. Microsoft's regrets probably stem from the fact that the company itself drove Lionhead (and Fable) into failure by taking the game out of its essence in order to fulfill Microsoft and Xbox's executives own plans for the IP.
The Fable Reboot
If anything, the best team (in terms of visuals) under Microsoft Studios' banner is PlayGround Games, and their Forza Horizon Engine is enough to wet our appetites for what is expected to be an open world story driven Fable game. So, personally, I feel that Fable is once again in good hands, and the lessons learned will keep Microsoft from trying to turn the game into something that it was never meant to be.
Agree with the author? Couldn't disagree more and are frothing at the mouth to tell him? Leave a comment here, on Facebook or send an email and make sure to follow Never Ending Realm on Facebook, Twitter, and YouTube!