With 116 million units sold, the PlayStation 4 was the most successful 8th generation system, and consequently, it sold millions of third party and first party games during its lifecycle.  
I can't quite recall a generation in which a PlayStation console sold as many first party games in such great numbers as the PlayStation 4 has. To be fair, with God of War: Ragnarok and Horizon Forbidden West coming soon, and the consistent shortage of PlayStation 5 units, I do expect the aforementioned two games to break into this list by next year. 
In the current gaming climate, where online multiplayer games plagued by micro transactions continue to be pushed as the 'future' of the gaming industry, it is refreshing to see that most titles on this list are story driven single player experiences, because it shows that hardcore gamers continue to support single player content.
10. Final Fantasy VII Remake (2020) – 5 Million Units Sold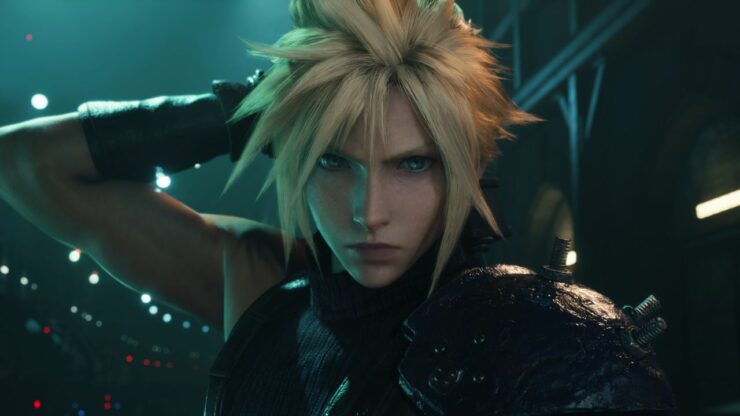 Final Fantasy VII's long awaited Remake, which turned out to be a sequel instead, turned to be a decent action-role playing game experience, but it will likely never reach the astronomic numbers that its predecessor did on the original PlayStation.  
The episodic series is likely to continue to be a commercial success on the PlayStation 5. To be fair, I expected higher sales given that the first game sold more than 10 million units on a (PS1) system with less users than the PS4. However, Final Fantasy has lost some of its luster over the last two decades, and thus a game based on a 1997 property is Final Fantasy's best-selling game on the PlayStation 4, as opposed to Final Fantasy XV.  
As we approach the game's two-year anniversary, Xbox owners will continue to miss out on the game as there seem to be no plan to bring the game over to Microsoft's home console.
9. Infamous Second Son (2014) – 6 Million Units Sold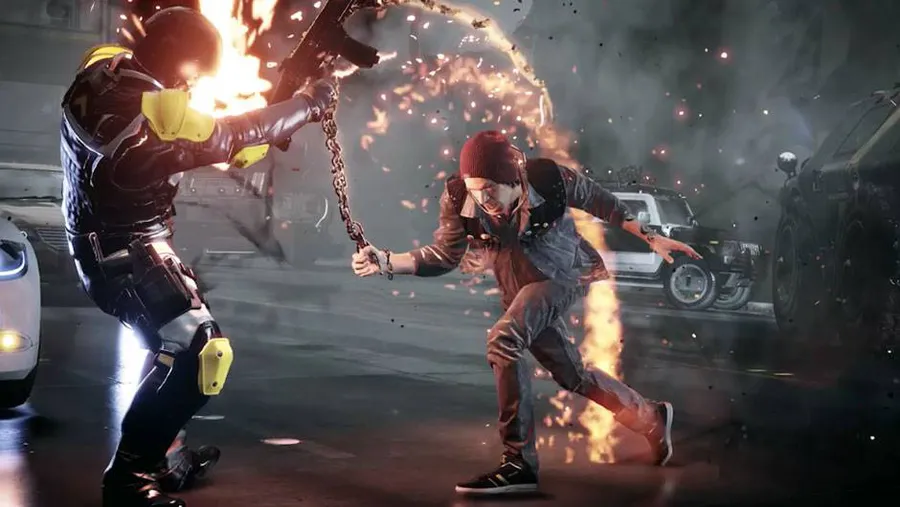 Back in 2014 the PlayStation 4 was a fresh system out of gates without many truly 'next-gen' experiences to display the system's capabilities. Enter Infamous Second Son, Sucker Punch's action-adventure game set in an open world fictionalized take on the city of Seattle.  
Given Infamous Second Son's 80 Metacritic rating, we can conclude that while a good game much of ISS's commercial success was aided by the fact that there was not much else to play in terms of exclusive next generation content at the time.  
The game received general praise for its amazing visuals, which were truly stunning back in 2018, and the ease of controlling Delsin (the game's protagonist) across the game's open world. In this regard, Sucker Punch showed its strength in crafting fun combat systems in open world games.  
Critics weren't so kind to the game's morality system, as most felt that the system had little consequence on the game's plot. Still, Infamous Second Son's success would lead to Sucker Punch's monumental success with the very next game on this list.  
8. Ghost of Tsushima (2020) – 8 Million Units Sold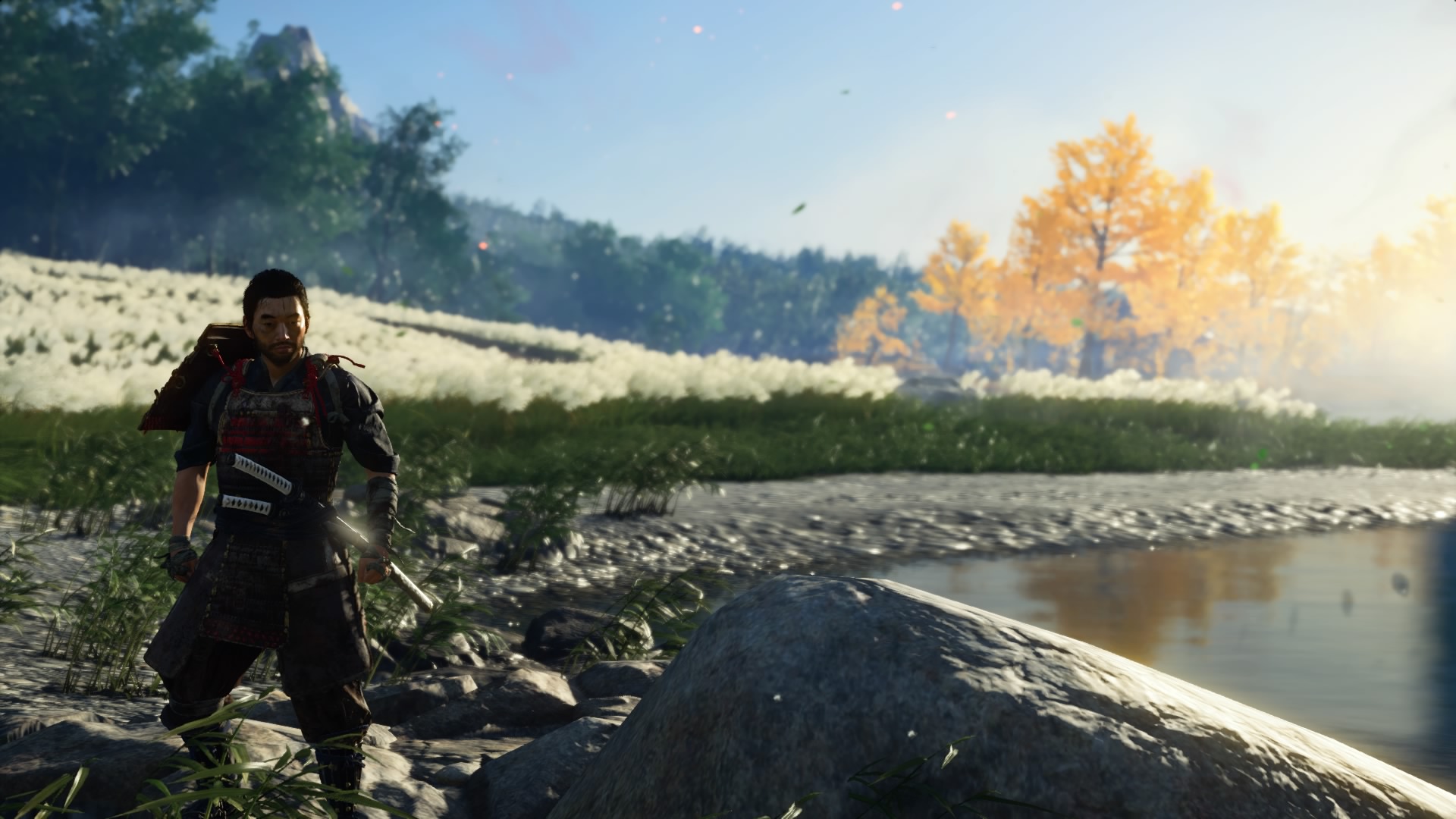 2020 was a big year for PS4 owners even though the world was being ravaged by a global pandemic. Final Fantasy VII Remake, The Last of Us: Part II, and Ghost of Tsushima were all released, one after the other, making for a stellar summer of confinement for PS4 gamers everywhere.  
Ghost of Tsushima provided open-world, action-adventure/RPG thrills for PS4 owners who hadn't experienced a premium exclusive open-world game for the system since Horizon Zero Dawn (though some would say since Death Stranding).
Set in Japan, Ghost of Tsushima impressed audiences and critics alike with its pristine attention to detail and moving foliage system. At times, GoT could be breathtaking despite some of its flaws, many which are inherent to its open-world nature.  
Still, Ghost of Tsushima might be the most complete Samurai experience within a video game that I ever played. The game explored an exaggerated but historical Japanese setting, in which players controlled a Samurai struggling to liberate his island from a Mongolian invasion.  
GoT felt, in many ways, like an Assassin's Creed game set in Japan but with much tighter combat. We raved about the game's combat on our own review of the title. Given its stellar sales, it is safe to say that Sony has another winning franchise under its belt.  
7. Star Wars: Battlefront (2015) – 8.42 Million Units Sold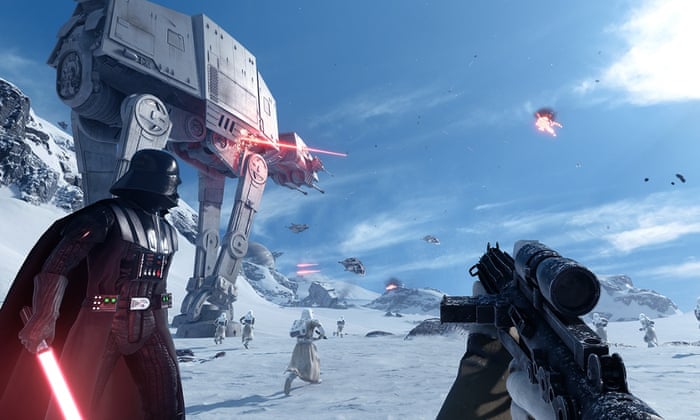 In some ways, Battlefront success is an outlier here. I remember that the game came bundled with PS4 consoles (I would know, as I got one with a bonus Darth Vader PS4/Laptop Backpack) which certainly did wonders in order to inflate its sales numbers.  
The game also rode the wave of popularity of Star Wars' newfound boom with the advent of Star Wars: The Force Awakens. At the time, The Force Awaken was important, as it would be the first film under Disney's watch (rather than George Lucas) on the popular saga.  
But there was more to Battlefront's success than just pure marketing trickery. For starters, the game looked stunning, as in: "I have never seen Star Wars look this good" stunning. Despite being an Audio/Visual masterpiece of sorts, the game only holds a Metacritic rating of 73 on the console, for good reason. 
As a single player experience, Battlefront did not offer much past the initial "wow" factor of its stunning visuals. The game was overly simplistic for a modern first-person shooter, and an EA executive even admitted that this was done on purpose to appease mainstream/casual gamers. The game lacked depth, but high sales based on a popular property were the goals here, and EA succeeded at that. 
EA also took advantage of its "Season Pass" features for the game by including little content at launch those forcing gamers that wanted to enjoy the game to pay a fee beyond the game's initial costly entry fee.  
Out of all the games on this list, Star Wars: Battlefront is the lesser entry given its pedestrian critical reception and focus on DLC paid content.  
6. The Last of Us Remastered (2014) – 10 Million Units Sold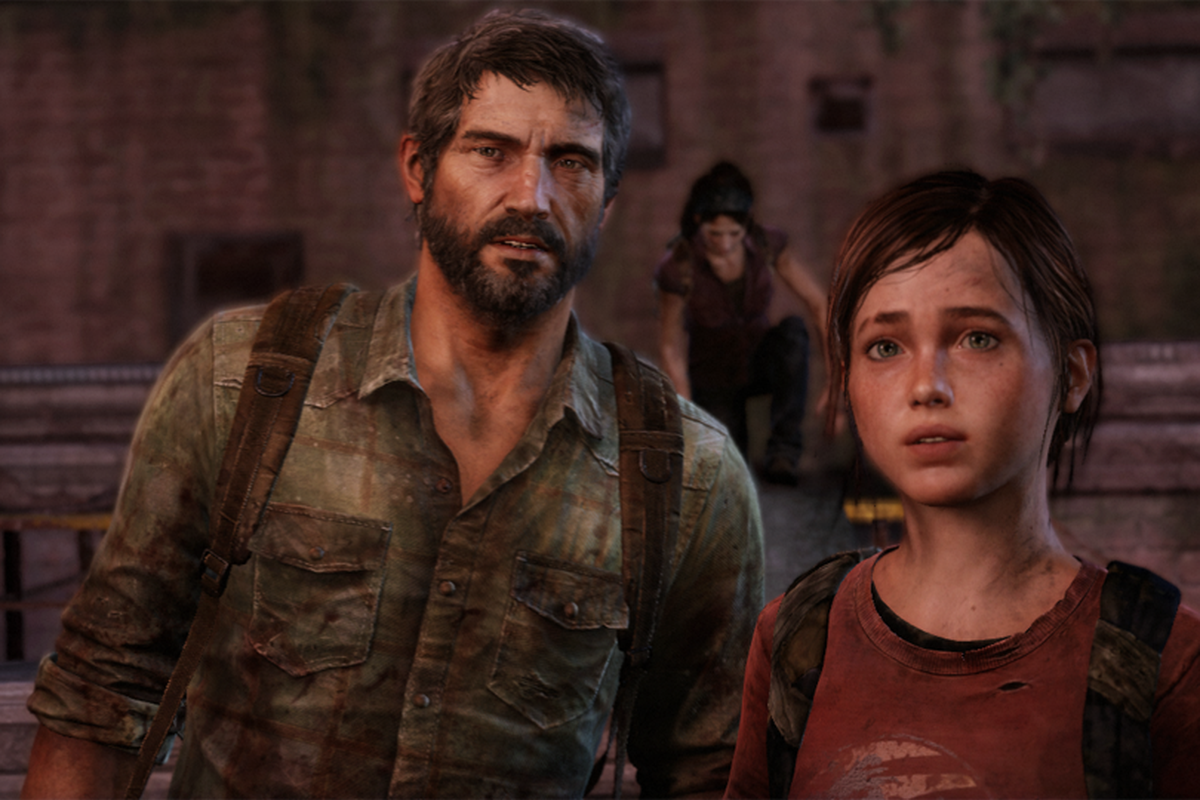 A game has to be good in order for me to justify a new console purchase, even though I had played the very same game to death on the previous generation of the console. The Last of Us is such a game.  
The Last of Us, in my opinion, is the greatest PlayStation 3 game of all time. It is the game that most impressed me in that generation along Gears of War (2006) and The Elder Scrolls: Skyrim (2011). The Last of Us had been the proper send off for the PS3. A game that looked so good it pushed the system to its limit and thus suffered from some frame-rate drops from its 30fps cap.  
This is where the PS4 version came in to save the day. Running at 1080p and 60fps, The Last of Us: Remastered felt like a brand-new game in 2014. Furthermore, even though at its core it remained a PS3 game, I thought it as one of the most impressive looking games on the PS4 at that point even when stacked against 'next gen' competition.  
The Last of Us Remastered felt like the culmination of Naughty Dog's constantly improving craftwork in storytelling, gameplay, visuals, and audio within games.  
The Last of Us is a masterpiece that delivers an experience that rivals anything made by Hollywood's best filmic efforts within the post-apocalyptic, survival genre.  In an interesting note, despite being massive commercial success (and perhaps because of it), the game is slated to receive a PlayStation 5 Remake at some point in the near future.
5. Horizon Zero Dawn (2017) – 10 Million Units Sold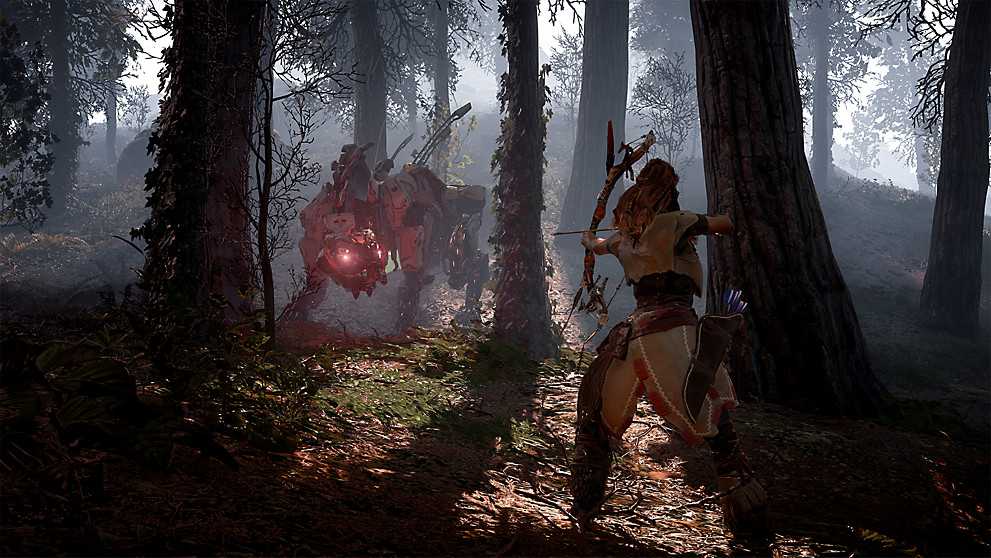 Horizon Zero Dawn is my favorite new franchise of the last 6-7 years. Despite being released with a week of Nintendo's own open world masterpiece (The Legend of Zelda: Breath of the Wild), Horizon Zero Dawn did well, critically speaking.  
In terms of storytelling, I have yet to find to a more engrossing game (sorry The Witcher 3). When it comes to open-world visuals, only Red Dead Redemption 2 beats the game out in terms of visual detail and fidelity.  
Guerrilla Games did well in ditching the Killzone franchise to focus on this franchise. I love Aloy and the fictional universe (taking place on a post-apocalyptic take of beautiful Utah) that surrounds her. Horizon Zero Dawn is a must own game for the system, and I am glad that it has sold so well. I eagerly await its sequel, Forbidden West, as I am sure that it will sell just as well as the original game.
4. The Witcher 3: Wild Hunt (2015) – 10.8 Million Units Sold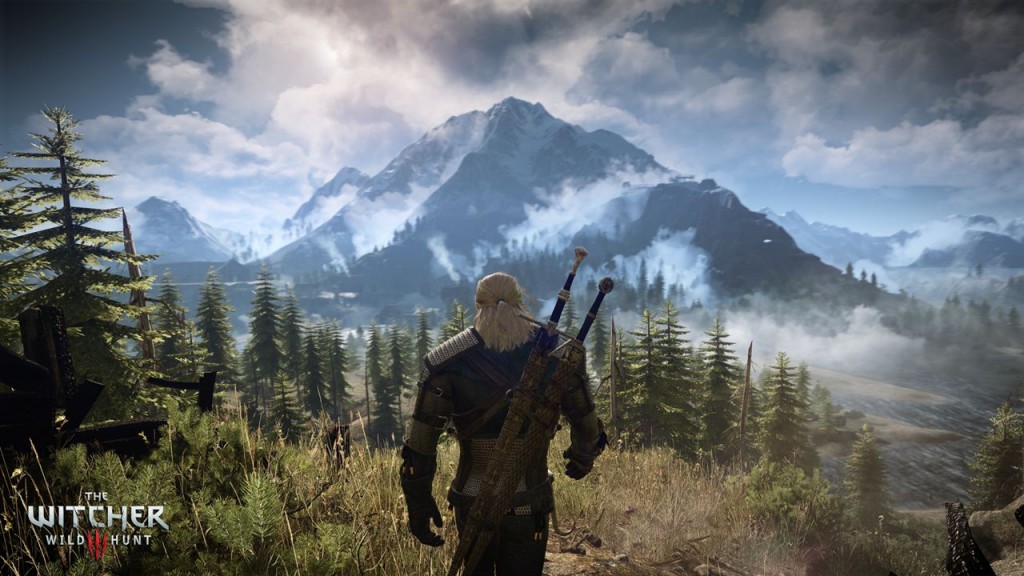 The Witcher 3: Wild Hunt, along with The Elder Scrolls V: Skyrim, is the most commercially successful RPG single-player of the last 2 decades. Skyrim set the standard for open-world games in 2011, but The Witcher 3 set a different type of standard in 2015. The game's world building was impressive and set a standard for engrossing side questing content.  
The Witcher 3's main storyline is good, not great, but the side content available within the game is fantastic. Choices made during the game will affect important outcomes and every new character that you meet seems to have some importance to Geralt in his search for Ciri.  
Back in 2015, The Witcher 3 was also a technical showcase for new home consoles, effectively making Skyrim's visuals look somewhat dated by comparison. 
Thanks to the game's popularity, we have received a Netflix live action series (starring Henry Cavill). This show has lent a second life at the retail space for a game that is quickly approaching the 7-year-old mark.  
While The Witcher 3's sales might have slowed down for the PS4 at this point, I do expect the game to continue selling well on the PS5 given its upcoming "next generation" update.
3. Marvel's Spider Man (2018) – 13.2 Million Units Sold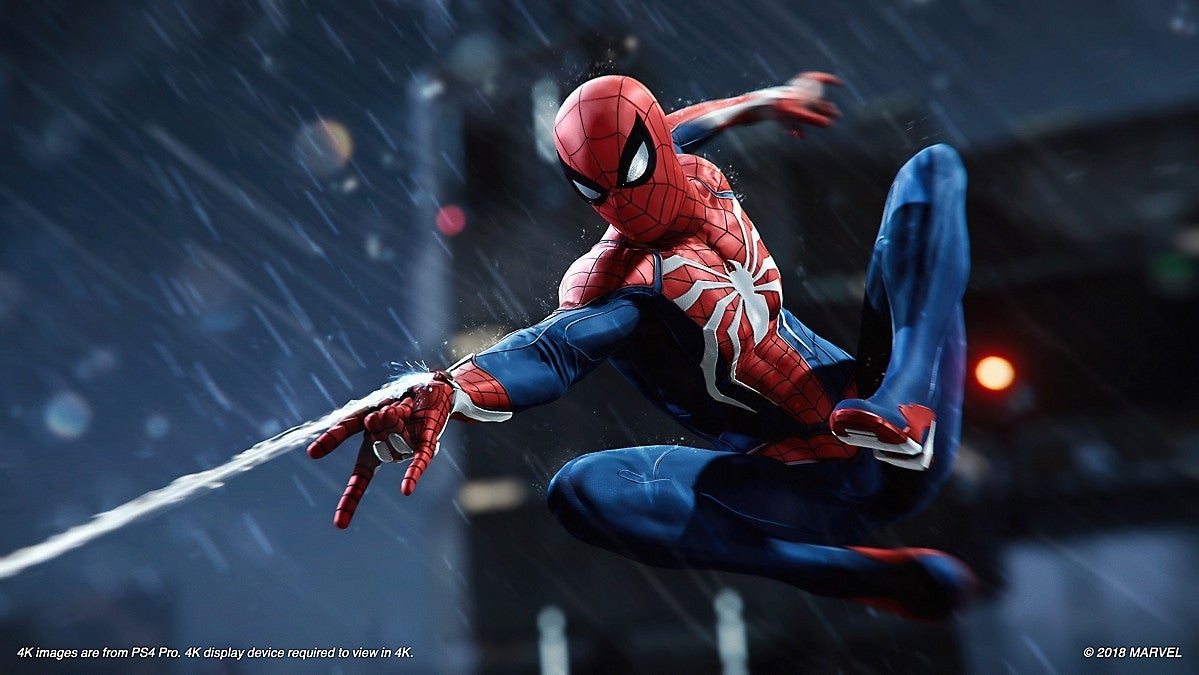 Spider Man is a massive property, and Sony is fortunate to have the rights to it. This does not only apply to films but to video games, and Sony's Insomniac Games has been a fantastic developer for the property. This game is all the proof that you need to confirm this. 
While this game takes large inspiration from the comics' universe, it can be disputed that the popularity of the films has helped to move units of it. Just like Star Wars Battlefront before it, Marvel's Spider Man benefits from other forms of media carrying the name of the brand. 
Spider-Man is an open-world game that lets you live out your Spidey fantasies in ways that no other game has. To be fair, the game is a just as good as any of the Batman: Arkham games. This is the highest form of praise I can give this game.  
The game has received a remastered version for the PS5, and given the game's sales, a sequel is expected to arrive in 2023 on PS5.  
2. Uncharted 4: A Thief's End (2016) – 16 Million Units Sold
There are games that set graphical standards for entire console generation. Uncharted 4 is such a game. During the Xbox 360/PlayStation 3 era, Uncharted seemed like Sony's answer to Microsoft's Gears of War, and at that point in time, the race was close enough.  
However, there is no denying that Uncharted 4 looks better than Gears 4 in side-by-side comparisons, it's not even close. Naughty Dog crafted life like graphics with impeccable character animation and gorgeous locales. Mud deformation and water rendering are top notch. There is only one game in existence that I can safely say that looks better than Uncharted 4. That game is The Last of Us: Part II, another Naughty Dog creation.  
Apart from its visuals, Uncharted 4: A Thief's End might be the best game that I have played in the series (I have played them all). Uncharted 4 doesn't have the 'wow' factor of Uncharted 2's mind-blowing set pieces, but in terms of narrative and the overall adventure, I feel that Uncharted 4 is the more complete game. Uncharted 4's sales numbers seem to back up my take.  
The only bad thing about Uncharted 4 is that it ends, and it ends in a way that wraps up the entire Drake saga. I was left wanting more of Drake and his Indiana Jones inspired adventures.
1. God of War (2018) – 19.5 Million Units Sold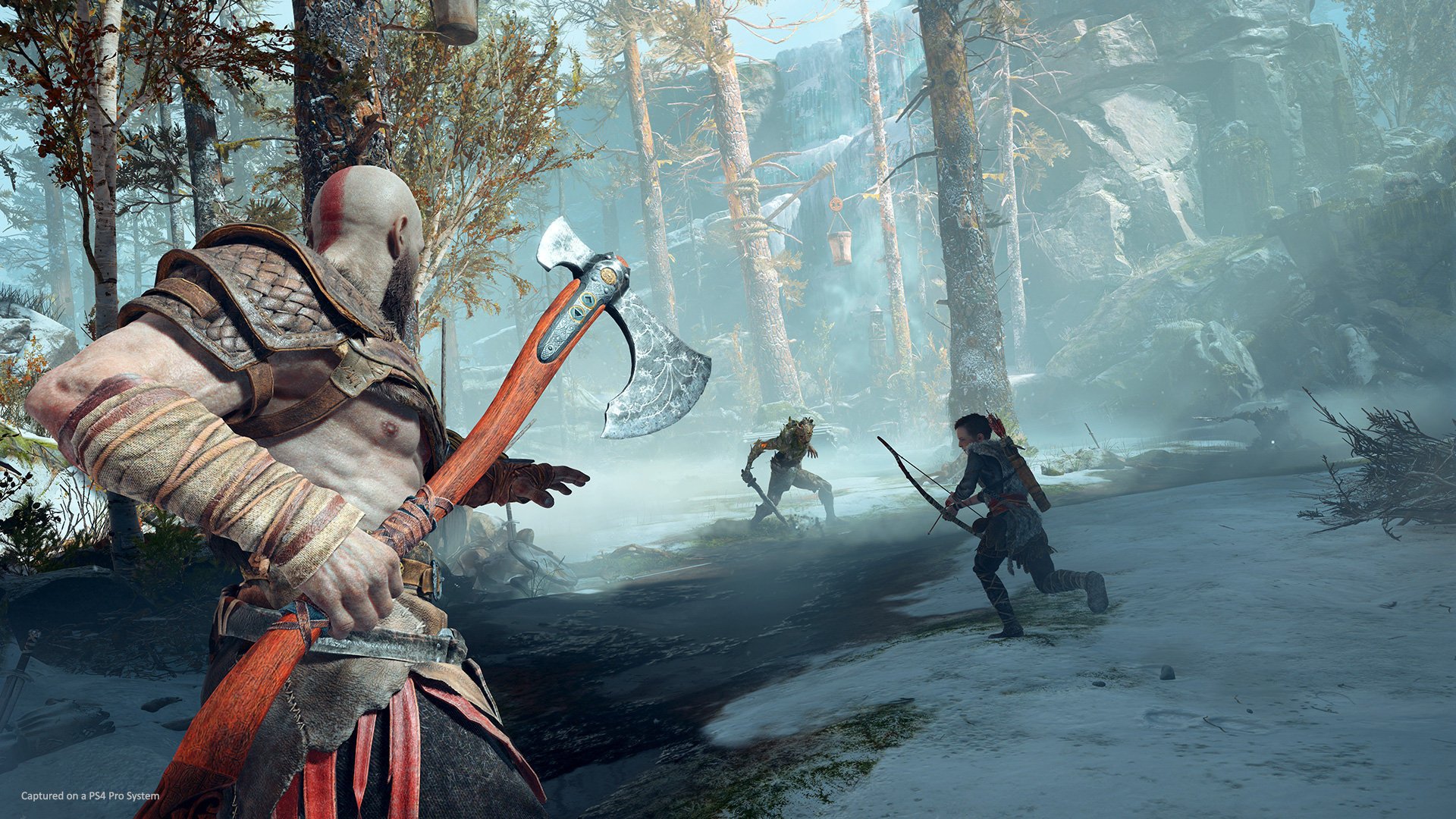 I loved the original God of War trilogy. God of War 1-2 were showcases of the underrated power of the PS2 hardware. The same could be said for the series 3rd entry on the PS3. So, it is not to be taken lightly when I say that God of War for the PS4 completely surpassed all the expectations I had for it. 
It is, by far, the best God of War game in the series, and if it were not for my undying love of The Last of Us: Part II, I would unquestionably call it the greatest game ever made for the PlayStation 4.  
God of War is not quite open-world, and it features an awesome linear storyline. However, the game did open the series' usual linear formula quite a bit. God of War plays more like an Action-RPG in the vein of Zelda and Dark Souls, feeling less like the God of Wars of old for the better.  
Set in a world governed by Norse Mythology, Kratos gets a new set of gods and mythical creatures to slay in this adventure of a lifetime. I have no doubt that the upcoming God of War: Ragnarok will sell millions of copies when it launches (presumably) later this year.  
The only bad thing about God of War? It ends…in a cliffhanger of sorts, Ragnarok cannot come soon enough.  
Agree with the author? Couldn't disagree more and are frothing at the mouth to tell him? Leave a comment here, on Facebook or send an email and make sure to follow Never Ending Realm on Facebook, Twitter, and YouTube!