After Tales of Arise marked Tales' 17th Main entry (these main entries are complemented by a nearly uncountable number of remasters, and ports), the Tales series has established itself as one of the biggest JRPG franchises around.
Now, it is as good a time as any, to reminiscence about the series, and what better way to do so than to list the best Tales games according to the world of critics.
How The Games Listed Were Picked
First, only the main games, not their "definitive" editions, or remasters were picked. Meaning that Tales of Vesperia entered the list as it fared back in its original release date on the Xbox 360, instead of the how it was scored on the remasters (it actually scored higher in the newer Definitive editions).
The reasoning for this is that it is fairer to games that did not receive said 'remaster' treatment, and it would make things muddier, if I were to include those entries.
There are three notable exceptions on the list, Tales of Phantasia, Tales of Berseria and Tales of Graces F.  The reason for this is that these games saw their original releases in Japan only.  Phantasia was a 'Japan only' release on the SNES, Berseria a PS3 one, and Graces was – equally – a Wii Japanese exclusive.
Western critics played those titles when their ports (Phantasia on GBA, Berseria on PS4/PC, and Graces on PS3) were released on Western territories on different consoles. The highest scoring version amongst consoles and PC was picked for the list in the case of multi-platform releases
10. Tales of Phantasia (2006 * Orignal release 1995*) GBA – Metascore: 76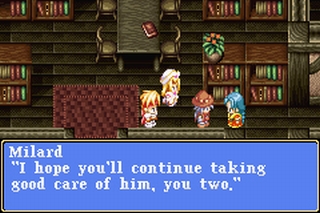 Every great series has a beginning, and Tales of Phantasia was Tales' start. Because Tales of Phantasia is a late SNES game at its core, it has aged (much) better than Final Fantasy 1 or the first Dragon Quest.
Phantasia introduced a lot of the series' mainstays, including its action based battle system, and its emphasis on character development (story wise). It was also one of the better looking SNES RPGs at the time of its release, which makes it an oddity in this series.
The fact that the GBA version of this game (released on the US 11 years after the SNES was launched in Japan) received a 76 meta rating is a clear indication that this game would have done much better (score wise) had it been released on the U.S. back in the mid 1990s.
After all, how many SNES RPGs featured such a character driven story, with time travel, other worldly beings, and feisty villains? Well, some of Square's best efforts did, but it is a credit to Phantasia to say that it competed on that league against Squaresoft's heavy hitters.
9. Tales of Zestiria (2015) PC, PS3, PS4 – Metascore: 77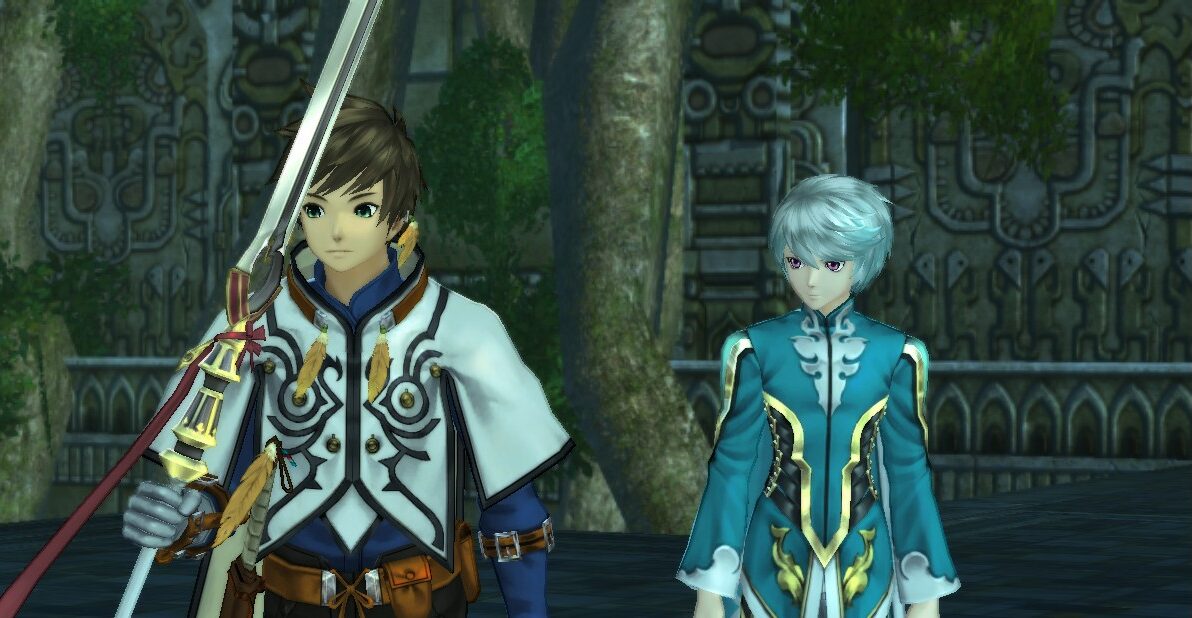 I love open-world games. Open-World RPGs (and Action-Adventures) are my favorite games to play these days, and Zestiria tried to get the series' feet wet within that genre in an attempt at its own brand of 'open-world'.
In my opinion, Zestiria fell flat on its face in the attempt. Yet, somehow, the game finds itself here, ahead of Tales of Legendia (one of my favorites), even.
Famitsu, graded the game a 36/40, but that is a Japanese publication. Either way, Zestiria had a decent action based combat system, and 3 other players could join in the fun, locally (though most Tales games have a multiplayer component save for the newest one).
The game kept the tradition of a story that focused on characters (even the if the overall plot was a mediocre, at best), and while it looked 'bland' for a PS4 game, those who played the PS3 version probably found little to complain about in that regard.
Still, some people loved Zestiria (more than me) and it sold over 1 million copies world wide in its different iterations.
8. Tales of Graces F (2012 *2o1o Original Release on Wii*) PS3 – Metascore: 77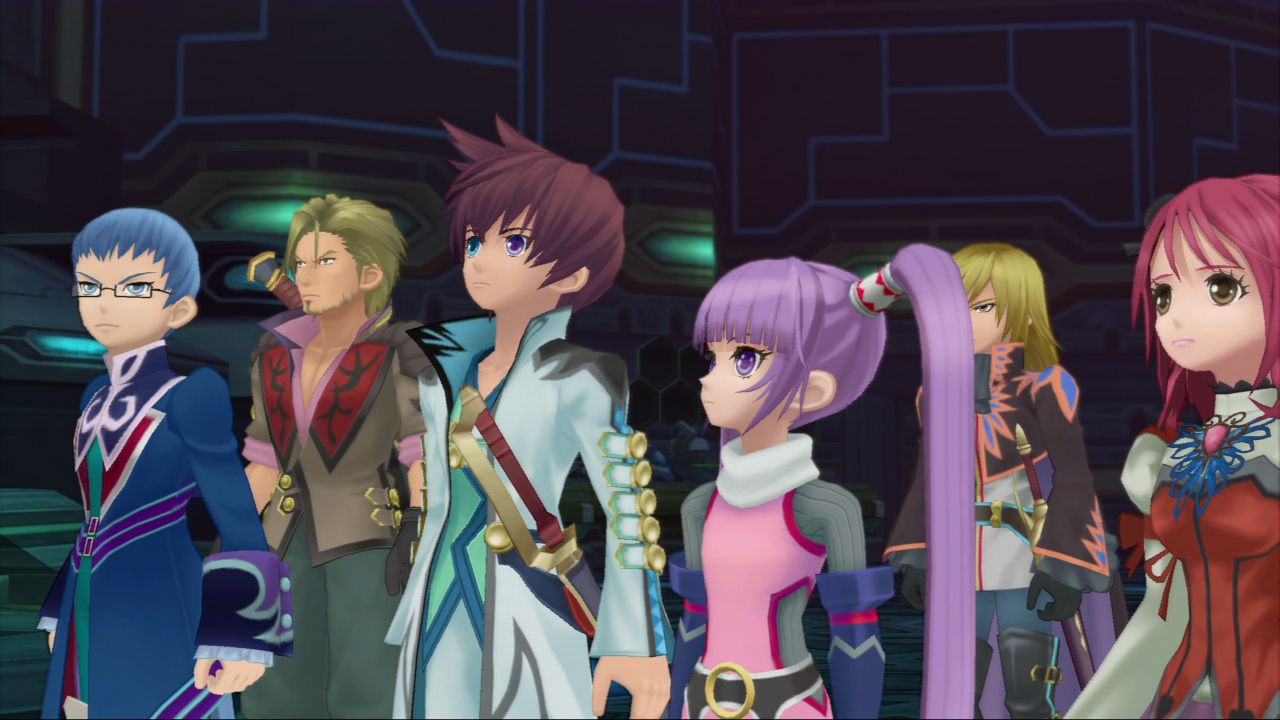 If Zestiria tried to test the 'open-world' waters, then Graces F was as linear as Tales games could get. That said, Graces F is one of my personal favorites, as it told a good story(that often touched upon darker themes like death, and ruthless ambition) powered by a memorable cast of characters.
Asbel Lhant remains one of the most memorable protagonists in this series, and his cast mates helped to save (from boredom) what otherwise is a typical cliched anime story. The game has a perfect blend of drama and comedy that will keep most players glued to their screens for the 80 hours that it takes to finish (after the first ending, there is an epilogue that must be completed in order to see the true ending).
The only notable flaws in this game are its extra harsh boss battles (prepare to grind), and its PS2 era visuals, as this PlayStation 3 title is nothing more than a higher resolution port of the Wii version of the game.
7. Tales of Xillia (2013) PS3 – Metascore: 78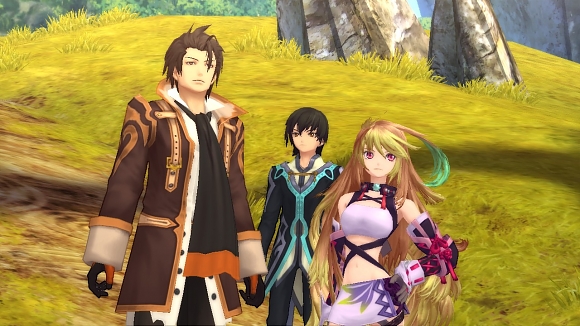 Tales of Xillia was the most pre-ordered Tales entry at the time of its release with over 500,000 pre-orders. Despite that, Tales of Xillia isn't as well known as other entries here, as it was confined to a single platform.
In an interesting twist, Xillia allowed you to play as two different leads. Milla Maxwell (one of the best female leads in the franchise), and Jude Mathis. This mechanic encouraged a second play-through of the game in order to see everything that it had to offer. Though it seems that the story is truly more about Milla's quest than anything else.
Xillia's tale continues Tales' penchant for strong parties and stronger bonds of friendship. But again, war and political themes abound, and the story leads to an eventual world saving quest. Other than the 'two lead protagonists' dynamic, the game plays as linearly as every Tales game has since the series' inception.
Solid action based combat, side-quests, skits, and a ride with characters than you are not likely to forget in awhile. Xillia hit all the right notes for Tales fans.
6. Tales of Destiny II (2001) PS1 – Metascore: 78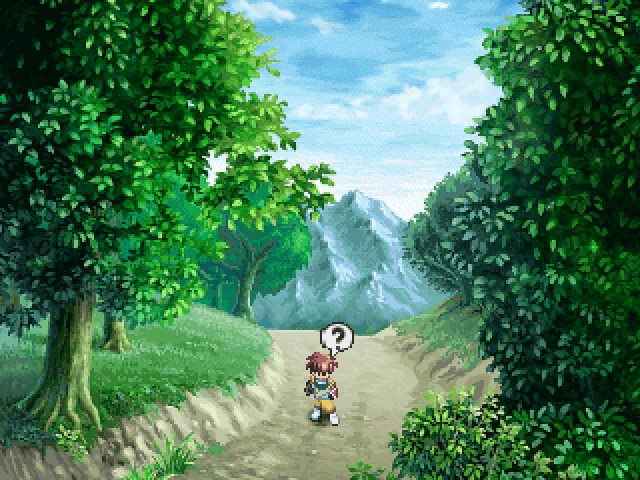 Tales of Destiny II (Tales of Eternia in Japan) came packed within a whooping 3 Discs. This wasn't uncommon during the PS1 era, but it shows that Tales of Destiny II was as epic as the Final Fantasies of yesteryear.
It was a 2-D game, of course, but it had its charms. Its action based combat, in which players had direct control of a single character while the game's AI (aided by parameters set by the player) controlled the rest of the party, was nothing short of refreshing.
Some people prefer turn-based combat over action-oriented one, but for those who had grown a little tired of waiting for turns to attack, Tales of Destiny II was mana from the Japanese heavens.
The premise was simple, traverse two worlds in an attempt to save the planets from annihilation. Fast and fun combat, epic character driven storyline across two interesting worlds (complete with the traditional JRPG over-world map), and an epic score by Motoi Sakuraba made this a legendary JRPG for the ages.
Today, the game retails for over $250 dollars on Amazon, used, but this one might be worth the dough.
5. Tales of the Abyss (2006) PS2 – Metascore: 78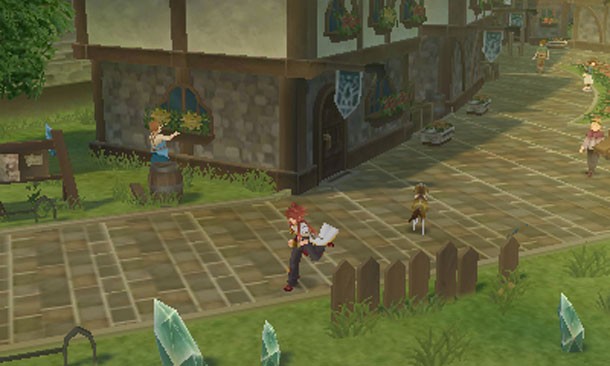 Tales of the Abyss was special in many ways. First, it was the final Tales game for the PS2. Second, it featured one of the more complex plots in the series history, even if it featured plenty of conventional JRPG, and Anime cliches.
There was so much story and dialogue in Abyss, that the game's pace moved a little bit too slow for some, and this (its slow pace) seemed to be one of the larger complaints aimed at it by critics. That said, the most powerful reason to play Tales games is to experience a big Anime 'like' adventure, and Tales of the Abyss certainly provided that.
The last thing that made Abyss special was the introduction of certain aspects to combat, such as 'free movement'. Players could move around the battle field in true 3-D, while fighting enemies. The game certainly took after Tales of Symphonia, in more ways than one, but the added freedom to move freely in battle made Abyss' combat my favorite from that particular era.
For those of you having trouble finding a copy of the game (or a working PlayStation 2), Namco ported the game to the 3Ds in 2012, and it is an excellent port. However, Tales of the Abyss is one Tales game that I greatly wish is ported to the Nintendo Switch at some point.
4. Tales of Vesperia (2009) Xbox 360 – Metascore: 79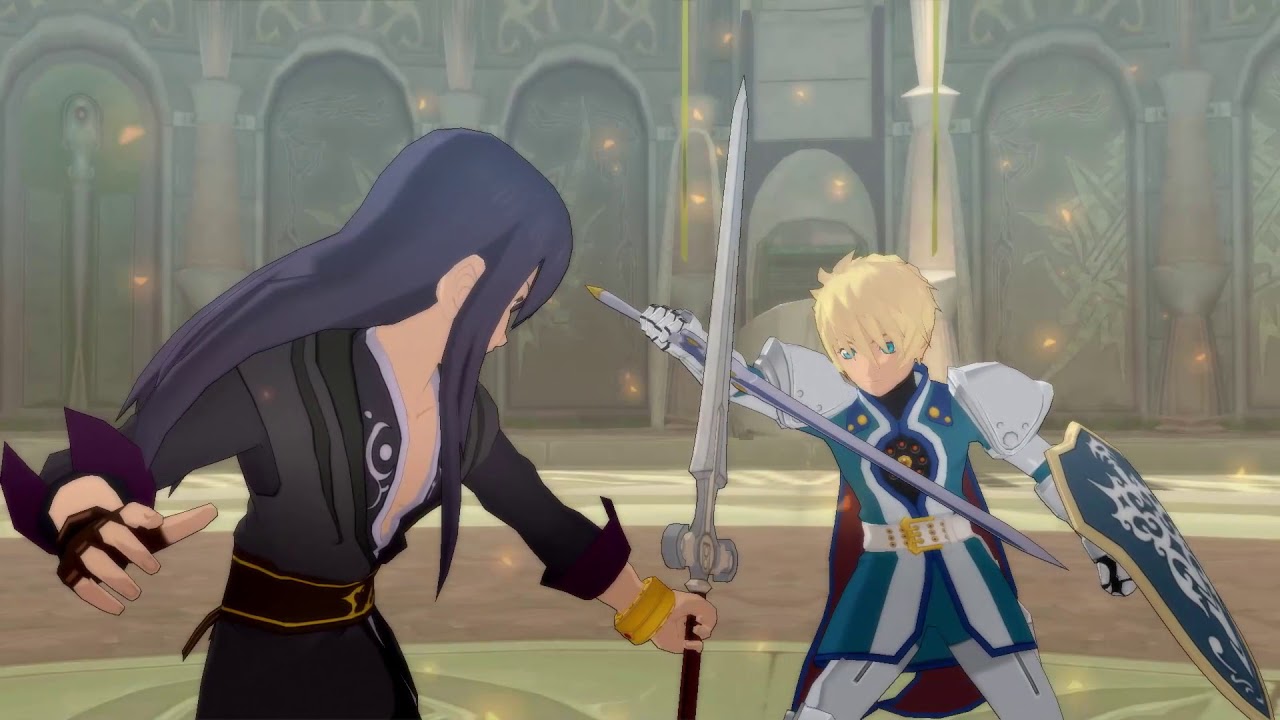 Tales of Vesperia is one of the better known entries in the series. The game is renowned, in large part thanks to the fact that it has been ported (as the Definitive Edition) to nearly every modern gaming system in existence. But, it is also popular because it is quite good.
While critics have it as the number four game in the series, Vesperia is probably my personal favorite, thanks to its all star cast, and some of the best writing that the Tales series has to offer.
It is, in fact, my favorite JRPG of the entire Xbox 360/PS3 era (with maybe Lost Odyssey coming in second place). Yuri and Estelle are much more relatable than the usual 'brooding hero needs to escort a damsel in distress ' duet seen in other JRPGs. Their Tales expands into so much more, and their interactions with other characters and amongst themselves are absolutely brilliant within the genre.
The fact that it ends (no epilogue!?) and its slightly better than PS2 era visuals (okay, it did look much better than Graces, but it was still a far cry from other games of the time) are the only flaws that I could find in this game.
Tales of Vesperia is a stunning adventure that I have already purchased twice (Xbox 360 and Nintendo Switch) because it is worthy of a 2nd (and 3rd) play-through just for its storyline alone.
3. Tales of Berseria (2017) PlayStation 4, PC – Metascore: 80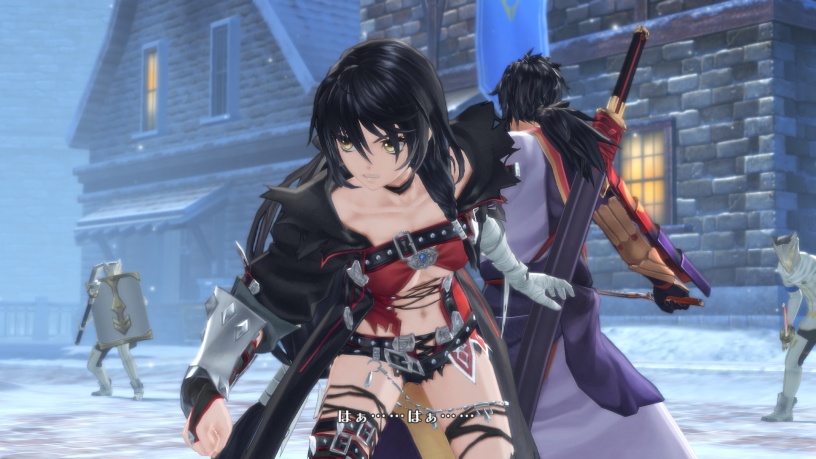 Tales of Berseria had it rough. It was released in the same year that Horizon Zero Dawn, Dragon Quest XI, and The Legend of Zelda: Breath of the Wild launched. It was, as consequence, forgotten by some (though it sold over 2 million copies).
The other (somewhat negative) thing about Berseria is that it looks like a PS3 game, largely because it happens to be a port of a PS3 game. Other than that, Berseria keeps the series traditional "Linear Motion Battle System" intact, but with freedom of movement while in the battlefield.
Berseria shares its world with Zestiria, but it takes place 1000 years before the events of the former title. So, for all intents and purposes, just like previous Tales games, Berseria is a fresh adventure with a fresh set of characters. Berseria offers a much more competent plot than Zestiria, and Velvet (the game's lead) is an interesting and relatable anti-hero.
I will agree with the critics here by stating that Berseria is probably one of the finer entries in the series.  The story shakes up the usual Tales formula a bit, and it was a welcome change of pace from Zestiria. The game deserves a spot in the top five of any list chronicling the long running series.
I will note here that Tales of Berseria holds a fan rating of 6.6/10 (on PC), which is interesting given how well it was received by professional critics on the same platform.
2. Tales of Symphonia (2004) GameCube – Metascore: 86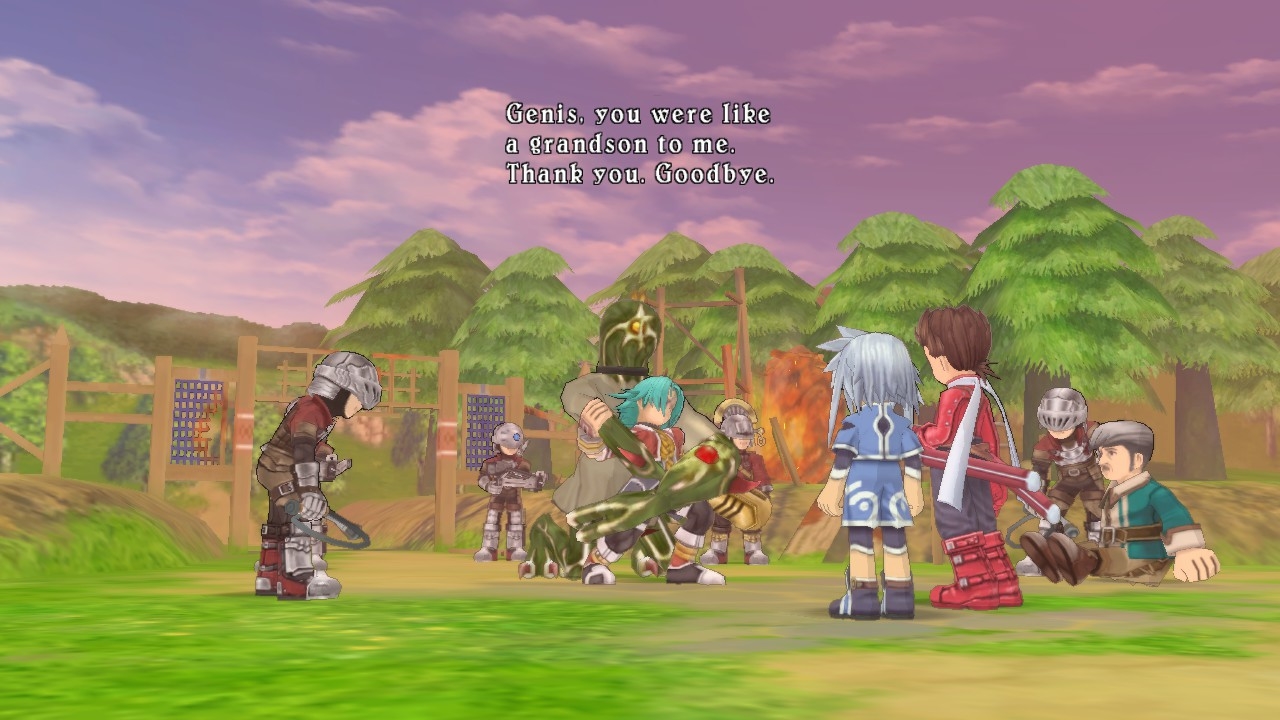 Tales of Symphonia's release 17 years ago, marked the first, and perhaps only time, that I was impressed by this series' visuals. Symphonia (on the GameCube) was beautiful, and it offered an amazing adventure to JRPG starved fans who owned the purple console, as opposed to a PlayStation 2, in those days.
The game's story wasn't the most original (it took some ideas from FFX), but as it seems to be the case in this series (more often than not), brilliant character development, and smartly written dialog stole the day.
Tales of Symphonia offered a huge world, with a huge selection of scenarios which actually played a key role in Lloyd's affinity to certain characters. This system influenced the outcome of a particular character (who I won't spoil here) in the game. Given the linearity of the storylines in this series, the affinity system is important within Tales of Symphonia's structure when compared to the rest of the Tales games.
Needless to say, critics loved Symphonia, and its epic adventure. Tales of Symphonia would reign supreme as the best rated Tales game on Metacritic for 17 years…until…
1.Tales of Arise (2021) PC, PS4/5, XB1/XSX/S – Metascore: 87
One million units sold in 7 days. Tales of Arise certainly arrived, and apart from Persona 5 and Dragon Quest XI, it stands as the one of best rated JRPGs of the last 5 or 6 years.
Tales of Arise doesn't look nearly as good as Horizon Zero Dawn, or The Witcher 3, but it is certainly a much better looking game in 2021 than Berseria was in 2017, or Zesteria in 2015.
Tales of Arise has a decent story, featuring relatable characters and a revamped combat system that takes the best from its own 26 year old foundations, and adds a few wrinkles taken from other successful Action-RPGs of the last decade.
The Fighting is the best part about Tales of Arise, but the Music is up there too. In fact, Arise's OST is Motoi Sakuraba's best work yet, and that, my JRPG loving friends, is saying quite a lot.
Sakuraba is the man behind the following OSTs: Tales Series, Star Ocean Series, Dark Souls Series, Shining Force III, Valkyrie Profile, and many other games that don't have the space (or time) to list. Tales of Arise (thanks to its fully orchestrated soundtrack) is his best work, in my opinion.
Tales of Arise is a linear game that shows that while the video game industry in 2021 is largely dominated by western development studios (even Sony closed down its famed Japan Studio earlier this year), few things in this entertainment medium can compare to a well done 'Japanese Anime' inspired world saving adventure.
Agree with the author? Couldn't disagree more and are frothing at the mouth to tell him? Leave a comment here, on Facebook or send an email and make sure to follow Never Ending Realm on Facebook, Twitter, and YouTube!