Ah! 1997! To be 13 years old again! To have a crush on Ginger Spice again! So many memories, but perhaps none dearer than my time as a new Nintendo 64 owner and the hours I spent playing Turok, Golden Eye, and Star Fox 64. 
Truth be told, I probably played more of Super Mario 64 than I did of the aforementioned games even in 1997, but as a Nintendo 64 owner, great, heck even good titles were far and few in between, so does titles marked the year for me.  
Turok Was the Most Gorgeous Violent Game Ever…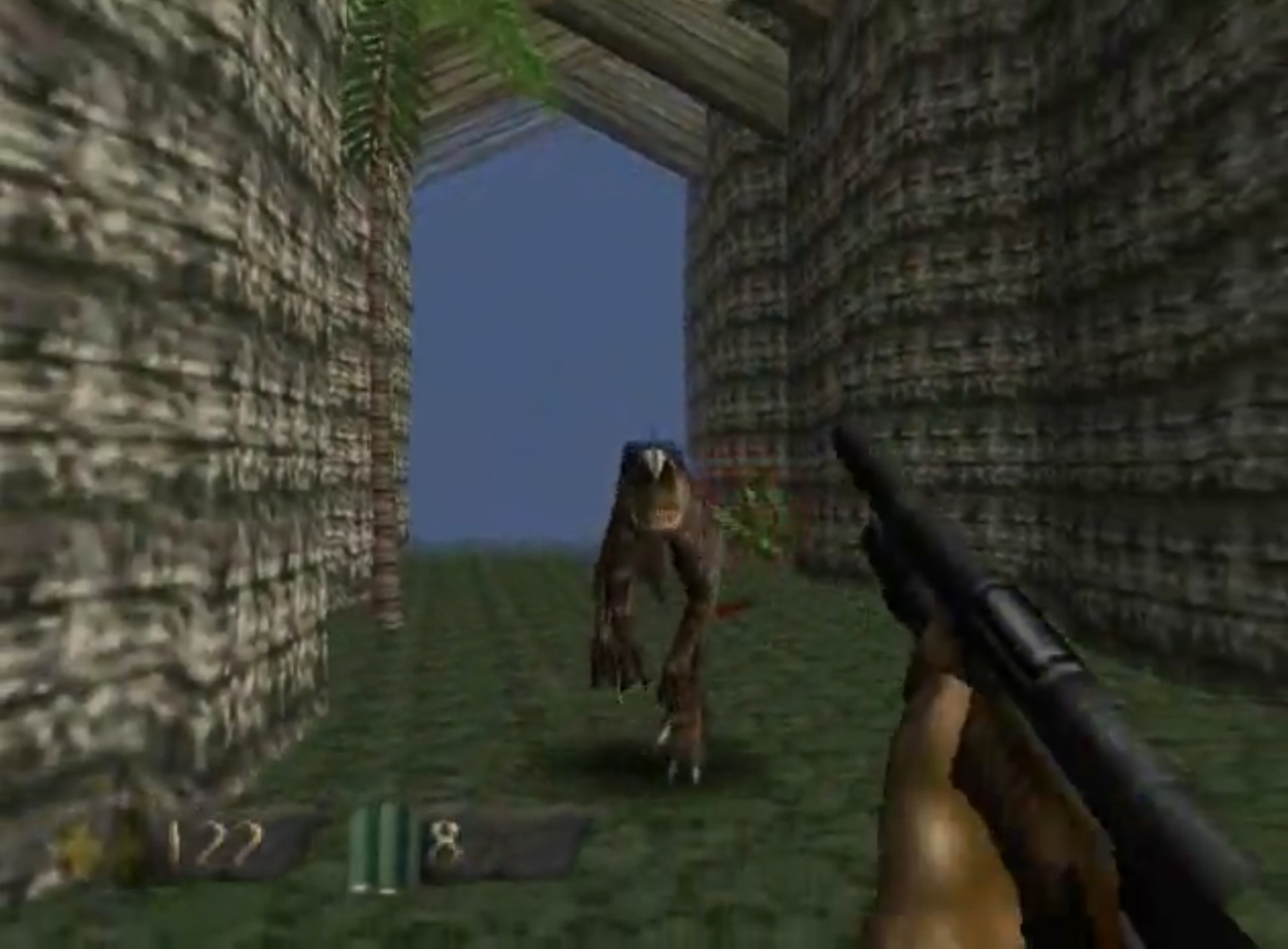 At least to my feeble 13-year-old mind it was. The truth is that even as far along as early 1997, the Nintendo 64 hardware was the king of gaming horsepower, and Turok was a game that was not possible on my little gray PlayStation or even on the PC before 3-D accelerator cards arrived on the scene.  
While I wasn't a big fan of Doom, I did play some of it, and Turok seemed like an evolution of the genre to the 10th power. There was a "linear" feel to the game's design, but its graphics were fully 3-D and the levels had some big-time vertical elements to them. Combat was fun in Turok, but so was exploring its massive levels.  
Draw distance was an issue in 32-64-bit era games, and Turok was not the exception. The "fog" effect was pretty close the player's camera, but it was not something that bothered me then, as it even lent itself well to adding an atmospheric presence to the levels. 
Turok was not perfect, but it is the one Nintendo 64 shooting game that I replay the most these days. I feel that it aged better than the more popular Golden Eye 007.  
Star Fox 64 and the Rumble Pak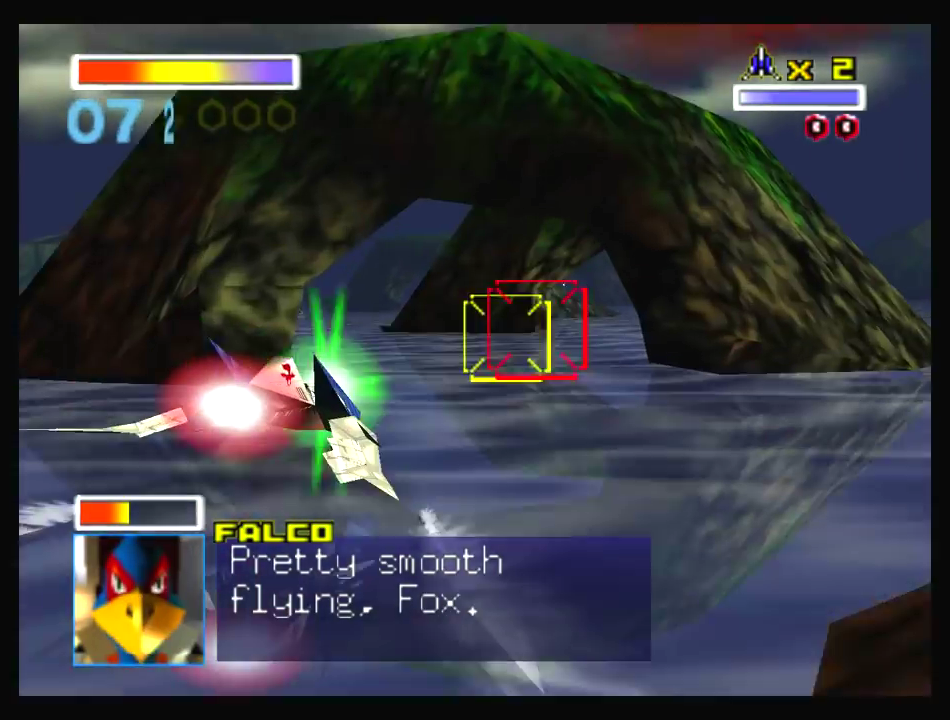 I still remember the day when my mother drove me to the nearest Blockbuster video store to purchase Star Fox 64. Up to that point, my space shooting experience was composed of Descent (PlayStation) and Star Wars: Shadows of the Empire (which only had a few bits of flying in between the 3rd person shooting action).  
Star Fox 64 was special. From its astronomically high price of $79.99, which would amount to about $140.00 today, to the fact that the game came bundled with the Rumple Pak.  
Star Fox was an amazing experience from start to finish. The graphics were by far the best that I had seen on any game up to that point, with Corneria being the highlight of the visual package. Water reflections, varied terrain, and smooth textures made the game a feast for the eyes.  
The Rumble Pak was the game's trump card though. The way the device emulated what was going on the screen through vibrations ranging from subtle tremors to violent rumbling made it a unique experience at the time.  
It is true, the PlayStation had a wider array of titles and many more third-party games, but as a young teen, I did not feel cheated by spending most of my time on a Nintendo 64. Star Fox 64 was so replayable, I doubt I could have found a space shooter of its quality on Sony's system.  
I Was Not That Good at Golden Eye but I Loved It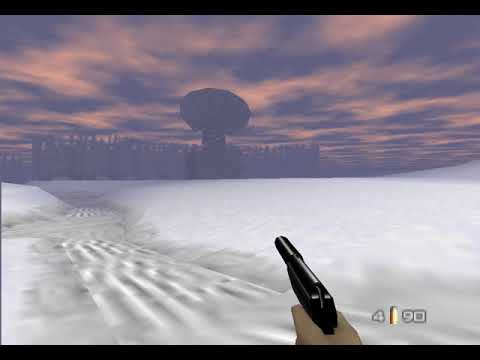 I have never been that good at first-person shooters save for a spell of two months with Call of Duty: Black Ops. I assume the reason for this is that I don't dedicate myself to the genre or any particular game in it for long after I finish the main single-player campaign.  
So, in terms of Golden Eye's multiplayer, I enjoyed the game as much as anyone when I played with friends and family members, but I was not a stalwart in it. In fact, I was fairly average. My fondest memories of the game came from its single-player experience and my satisfaction upon reaching the final credits and unlocking the two hidden levels after many hours of trial and error.  
Like every good first party Nintendo 64 game, Golden Eye was highly replayable, and it looked stunning when compared to anything else on competing systems and even on the Nintendo 64 itself. Sniping my first virtual enemies on Golden Eye's dam level was highly satisfying and ultra-realistic (bear with me here this was 1997). The game had motion capture animations for different shot placements on enemies, addeding to the game's realistic shooting experience.  
Suffice to say, I was not a Bond fan before this game but would eventually find a way to watch most of the films thanks to it. Golden Eye (along with Halo: Combat Evolved) remains my most memorable first-person shooting experience. I spent countless hours replaying missions in this game after school and on weekends.  
A Shoutout to the Other 1997 Nintendo 64 Hits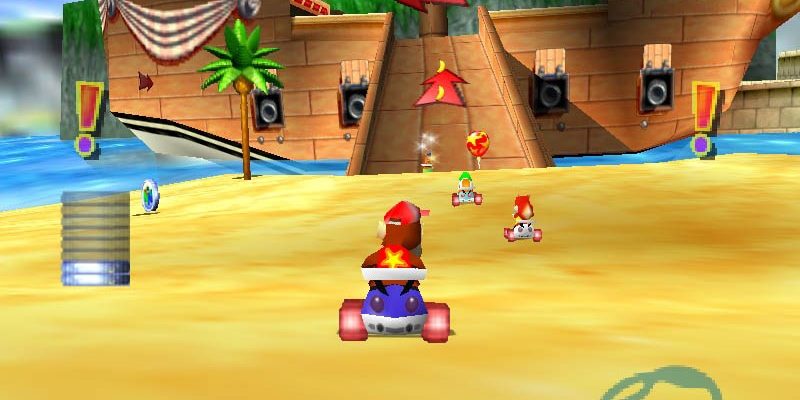 I liked Diddy Kong Racing way more than I did Mario Kart 64. I know, blasphemy! But it is the truth, Diddy Kong Racing had larger tracks, much better visuals, and secret shortcuts. It was the ultimate multiplayer blast.  
Then there was Extreme G, I remember the thrill of its mind-bending speed. It was not quite as good as Wipeout (especially music wise) but it was close.  
Finally, NFL Quarterback Club 98, a football game that didn't simulate football as well as Madden did, but I was too mesmerized by its visuals to care.  
In truth, I could count the Nintendo 64 games that I played in 1997 in two hands, which was not odd for an Nintendo 64 owner in those days. However, as I stated before, I never felt cheated by Nintendo's powerhouse of machine.  
Most of those games were new experiences at the time and shining examples of early 3-D gaming at its finest. It was the best year (the PlayStation did have Final Fantasy VII) that 13- year old could have hoped for!
Agree with the author? Couldn't disagree more and are frothing at the mouth to tell him? Leave a comment here, on Facebook or send an email and make sure to follow Never Ending Realm on Facebook, Twitter, and YouTube!