Tales of Vesperia is my favorite Tales game ever. After more than a decade without making a serious run through the game, I decided to give it another try last week. Basically, playing older JRPGs is difficult for me these days, because if I already know how the story ends, I quickly lose interest in the grinding requirements of said games. 
Yet, I have had no such issues with Vesperia on my Nintendo Switch.  
I Still Love Tales of Vesperia's Writing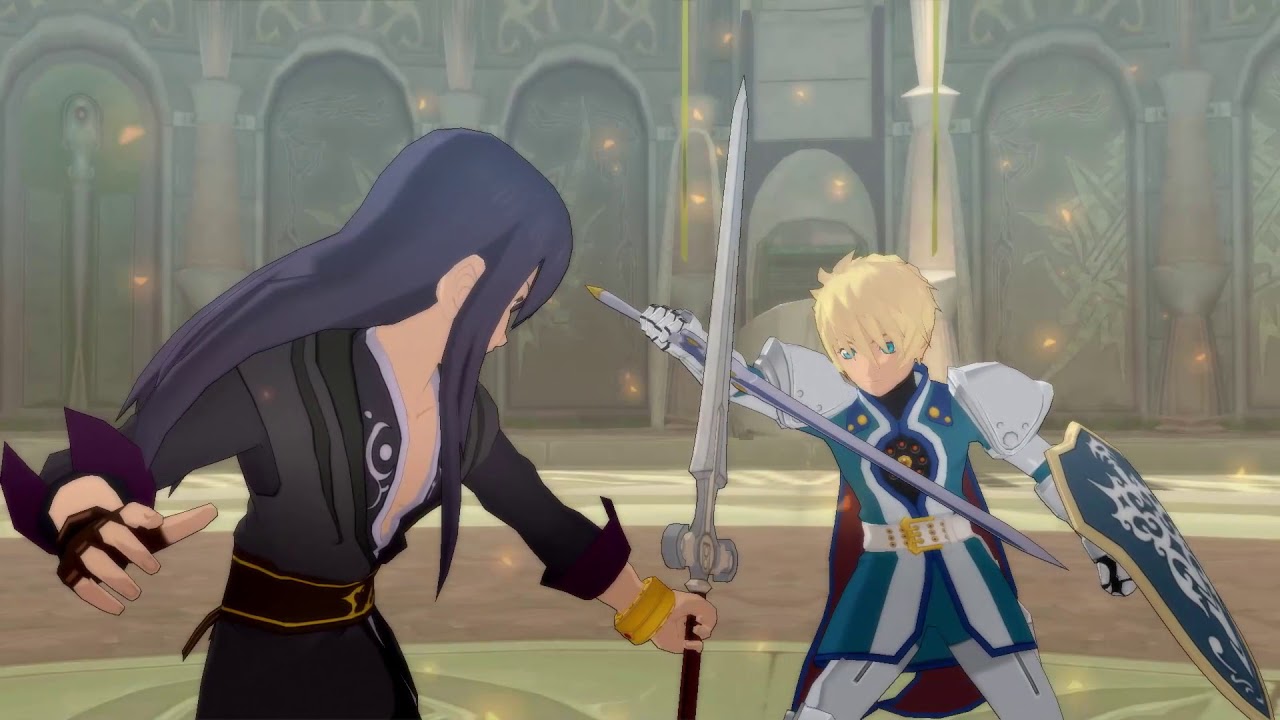 It could be that in the 12 years since I last finished Vesperia's storyline, I forgot most of its important storyline details, so the tale seemed fresh to me. But I can say the same (about forgetting details) for Final Fantasy VIII, and I got bored with that title about 6-7 hours into it the last time I played it (last year).  
Heck, I would be lying if I said that my first (and only) Tales of Arise playthrough was more fun than my second Tales of Vesperia run has been. The characters are the driving force behind Vesperia's entertaining story. 
That's not to say that Vesperia's cast is much different from other Tales' games protagonists. This series has had a particular (and enduring) style of PG-13 anime inspired characters, and Vesperia is no different from the rest. Despite this, Yuri might be might favorite JRPG protagonist of all. He is the usual young, cool as ice, sword operator. But he is not that angry at life and does seem to get along well with everyone else in the party. Yes, he is a bit stereotypical, but he is not an annoying hero.  
I can watch his interactions with Estelle (the hapless –not so hapless – innocent princess character) all day. The game's voice acting is on point and nothing ever feels forced. Is the writing at the level of say…The Last of Us? No, quite far from it. But for what it is, a fantasy JRPG with heavy anime influences aimed at a teenage audience, I would say that Vesperia does better than most in that regard.  
The writing can, at times, still evoke a few chuckles out of my mid to late 30s dulled sense of humor, which is saying something.
As I said before, Tales of Vesperia has a set of characters that other games within the series share, but I feel that Vesperia has the best versions of most "101 Tales" stereotypical party cast members in its crew.  
The story itself is nothing to write home about, but the characters (and the fully acted optional skits) are the driving force behind the game's plotline. In that sense, Tales of Vesperia does not disappoint. 
A Perfect Switch Port?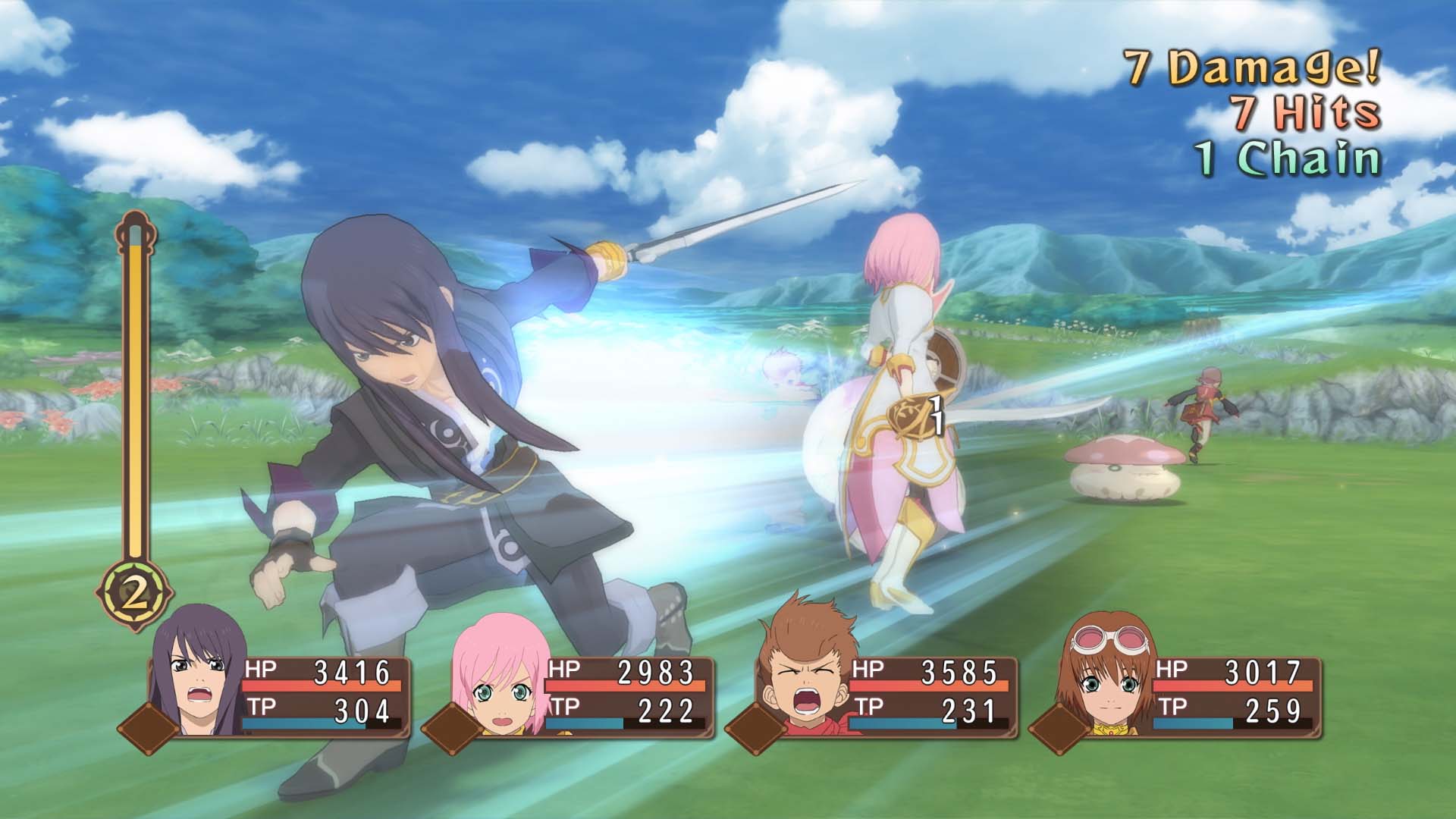 The game slows down frequently. This is unacceptable, as the Switch is quite a bit more capable than the Xbox 360. However, this is a port of modestly budgeted JRPG, and the game certainly plays well enough to remain a captivating experience.  
I used to hate cell shaded games 2 decades ago, and to be fair, these games are not my cup of tea when it comes to visuals. However, the visual style has aged better than the more realistic games of its time (2009). Playing Vesperia today does not feel a whole lot different than playing Tales of Arise or Dragon Quest XI. Clearly the visuals are a bit blurrier and less sophisticated than those newer Unreal Engine 4 powered titles, but Vesperia's artwork shines through and its character models look just fine.  
I think I might have said about 12 years ago that I preferred Vesperia to Final Fantasy XIII, and that remains true to this day. It is the better RPG and has more entertaining characters. The ability to play it anywhere on the Switch is the icing on the cake for this port.  
Is Tales of Vesperia the Greatest Tales Game of All Time?
To me, it is. I would rather play through Vesperia three more times than play Tales of Arise a second time. Personally, I think that Vesperia combines all the aspects that has made this series an entertaining affair into one fine package.  
Tales of Vesperia is one of the best buys that can be had on the Nintendo Switch for JRPG fans. Vesperia was a great game in its original Xbox 360 form, but the Switch version with new content, including new music and story elements, is certainly worth the price of admission which can fluctuate between $39.99 to $12.99 (when on sale). 
If there was ever a game that felt like playing a good and entertaining Anime series for its entire run time, that game is Tales of Vesperia.
Agree with the author? Couldn't disagree more and are frothing at the mouth to tell him? Leave a comment here, on Facebook or send an email and make sure to follow Never Ending Realm on Facebook, Twitter, and YouTube!