Final Fantasy XI?
Ever since Final Fantasy's creator, Hironobu Sakaguchi, decided to leave (might have been  forced to resign after the catastrophic failure of Final Fantasy Spirits Within at the box office) Squaresoft to create his own gaming studio Mistwalker, expectations for his "NEXT" big game had been high.
While I found blue Blue Dragon to be a decent title, the game was received with mixed opinions from western RPG critics. However, I must say the despite Blue Dragon's failure to approach Final Fantasy's former glory, my expectations were very high for Sakaguchi's Lost Odyssey.
Not only did the game look good in screen shots, but the artwork seemed to hearken back to the glory days of the Final Fantasy series (FFVI-X). I must say, that Lost Odyssey as a game, is much more fitting of the title of "Final Fantasy XI" than the actual Final Fantasy XI (A MMORPG), and even Final Fantasy XII,  a game that title and good plot aside, had nothing that would lead you to believe that it was a Final Fantasy game.
That said, Lost Odyssey (a 2008 RPG), while not a disappointing high budget failure of Legend of Dragoon proportions, it does fall short of the lofty expectations I had placed on it.
Don't get me wrong, LO remains a very good RPG, and perhaps is the best traditional RPG available in the current PS3-XBOX 360 era. However, that statement speaks higher on the fact that traditional RPGs are at a low point in their history, than on Lost Odyssey's greatness.
Unreal…or not?
Lost Odyssey is the first Japanese RPG that uses the Unreal Engine, anyone who has played games like Gears of War, and Mass Effect will tell you that this engine is an amazing piece of technology that can produce some amazing results when used properly.
However, perhaps Japanese developers should make their own engines from scratch, rather than to use the third party engines, because for some reason Lost Odyssey doesn't benefit much ( it looks quite inferior to both Mass Effect and Gears of War) from the use of the it.
Lost Odyssey is not an ugly game, in fact, it is quite pleasing to the eyes at times, but FF used to be a series that at least from FFVI onwards, would push tech, and redefine what was thought possible on the home consoles graced by its entries.
My point is that Lost Odyssey is visually pleasing, but it is not a visually ground breaking experience. In fact, it looks (and plays) too much like Final Fantasy X and that isn't too great of a compliment, as that game was released early in the PS2's lifecycle.
The Artwork itself is top notch, and yet, the game is not as graphically impressive, as it should have been. What's worst, there is rampant slowdown, especially during the battles, and the camera is fixed like it was in FFX, which doesn't allow the player to immerse him/herself completely in the game world, and I don't know if this is due to my XBOX or the game, but it crashed several times in the middle of battles, an issue that further ruined my immersion in the game.
Last, but not least, what is up with the extremely long and frequent, VERY frequent load times!? It seems to me that the Unreal engine caused too much trouble for the team, and I hope Mistwalker writes its own engine from scratch for its next project.
I sincerely hope that Final Fantasy XIII can bring back some of the magic that RPGs had in the PS1 era. Because Lost Odyssey doesn't do anything  to visually break new ground in this day and age. The game doesn't look bad, but save for the artwork, I would say it looks a tad generic.
Perhaps, we have reached the point in technology that until the next generation of consoles rolls around, we just won't be awed by graphics in a game the way we used to in previous years.
For what it's worth, as I stated before, Mass Effect looks better…
Uematsu BRILLIANT as always…though more of the same really…
Nobu Uematsu (along with Mitsuda) is in my mind, perhaps, the greatest Video Game Music Composer ever, and it is because of this, that perhaps, I wasn't massively impressed by his work on Lost Odyssey. The Music wasn't bad, in fact, quite the opposite is true, as it is great, but greatness is something I expect every time that Uematsu composes a game score.
I must make a note that the melodies are awfully similar to those found in other Final Fantasy titles, Final Fantasy X being the most similar. This (the similarity) was to be expected, but not on this scale. It is  mostly because of its music, that Lost Odyssey feels more like the game that Final Fantasy XI should have been, than a completely original new title in a new franchise.
The vocal track at the end of the game however wasn't nearly as strong as FFX's "Suteki Da Ne", which is not something to be ashamed of. Apart from the compositions being similar to those found in FFX, the music is one of the strong points of Lost Odyssey.
An Unforgettable Tale of Memoirs
Cutting to the chase, Lost Odyssey features the typical run of the mill RPG plot chronicling the story of a man who tries to conquer the world becoming a god in the process. To complicated matters in the story there are three major super powers in the game's world. All three countries are vying for supremacy in an upcoming Magic-Industrial War (Final Fantasy VI anyone?).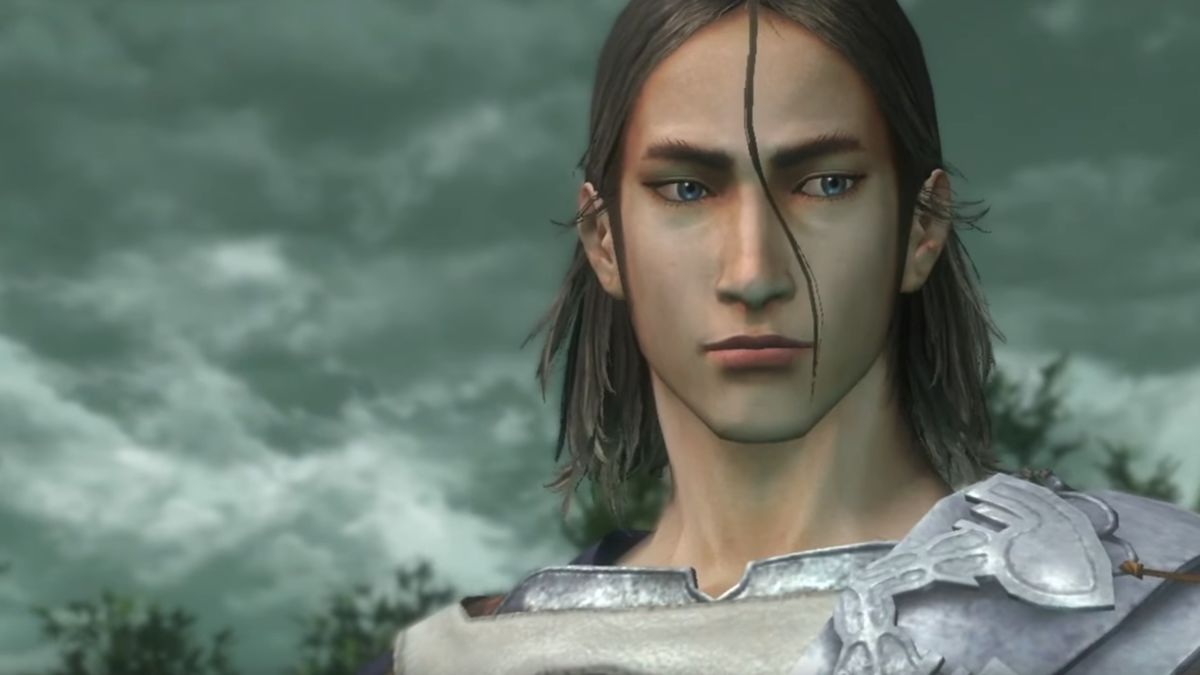 Caught in the middle of all this is Kaim, an immortal man who has lived for a thousand years, and has lost his memories (amnesic protagonist anyone?). Along the way, he meets and teams up with other immortals that also coincidentally, have lost their memories too.
The quest develops smoothly in the same pattern that most traditional turn based RPGs do, and questions such as why the immortals lost their memories, and why the immortals are in that particular world to begin with, are partially answered.
Therein lays the biggest flaw in LO's tale. Upon completion players realize that there was not much  point to the story at macro level.
LO's ending is truly most unsatisfying, and the one saving grace in its story is the wonderful way in which the theme of death is presented, ironically, through the eyes of an immortal man.
Basically, Kaim and some of the other immortals are tired of their eternal life, and perhaps, want a final and eternal rest. This message is conveyed well enough through short scenes in which the characters interact with one another. However, what really gave the story life, and set its narrative style apart from the rest of the genre, were the few sessions (33 in total) in which Kaim gets to "dream" one of the many memories of his experiences throughout his millennium of life.
These memories are written in a short story format by Kiyoshi Shigematsu, an award winning writer in Japan, and his work in this game shows that those awards were very well earned, because in my mind, those 33 short stories are what saved Lost Odyssey from falling into mediocrity.
Not only do Kaim's dreams keep the game from tanking, but ironically, these memoirs make Lost Odyssey a must play experience. This might sound contradictory, especially after what seems like a wave of negativity on my part towards the game as its reviewer, but sometimes, games can be redeeming by an unexpected asset.
It is amazing how a Current-Gen RPG, born out of a multimillion dollar budget spent on its development, in the end is saved by a few well written short stories that the player has to read on the screen the good old fashioned 16-bit way. I must admit, that I  prefer it that way; each short story had a lesson, and a moral to be learned behind it. These things tend to hit home with a more meaningful impact when read (as opposed to heard through voice acting) .
LO's short stories are so well written that they immediately transported me into the game's world, and perhaps drove me closer to understanding the meaning of living and dying in ways that no game, film or book for that matter, has ever been able to emulate. These short stories are the reason why I must recommend this game to every RPG fan who reads this site.
After finishing the game, I could see that Sakaguchi set out to make a work of art that was not only epic, but one  that had a great theme that could move players' hearts and minds. I am happy to say that (Thanks to Shigematsu) FF's creator accomplished his goal. Where Sakaguchi falls unforgivably short, is in bringing his special tale to a satisfying conclusion.
The Cast itself is not first class, Kaim and Seth are wonderful characters with great personalities and backstories, but the rest of the crew is uninspiring at best. I feel that a tremendous opportunity was missed with Seth.
MORE OF THE SAME….AND MISSES THE MARK IN WHAT IS NOT!
Gameplay wise, Lost Odyssey plays it mostly by the book. Random encounters coupled with a traditional turn based system, and straight forward exploration is the order of the day.
Lost Odyssey plays just like Final Fantasy X . In fact, the is no world map to speak of until very late in the game when the player is given a ship to fly around the world in order to discover some new areas (with powerful monsters and items) to explore.
The straight forward linear manner, in which the game moves, is forgivable enough since it doesn't break any new ground, but at the same time works out like it should in this type of RPG.
The combat system itself couldn't be more straight forward, equipping a ring causes a (Hint: Innovation gone wrong!) "trigger" attack to appear in the screen where if you correctly time the attack (ala Legend of Dragoon) you can deliver more damage, this feature, however, wasn't nearly as useful as it might sound, and in the end became a bit bothersome.
There are plenty of things to do once the world map opens up, but the game really lacks FFX's polish in the gameplay department.
A Must Buy For 360 Owners!
Lost Odyssey isn't the greatest RPG of all time, but it might be the best one available on curren-gen consoles right now. The short memoir segments really took this game to a new level, I just wish that the rest of the game's elements would have been as powerful, because then ,we would have really been talking about an all time great rather than what it could have been…
Gameplay: 7.0-
Bland and generic, the Skill sharing system can be a bit of a hindrance and the fact that the Immortals auto resurrect after a few turns of being dead is not as helpful as it should be. It plays too much like Final Fantasy X which is good in battles, but also bad, as the game follows a similarly linear patter out side of them.
Graphics: 8.5-
This is the 360, I am sure that the game could have looked worlds better than this, the artwork is top notch though.
Music: 9.0-
FFX reloaded, but Uematsu still is Uematsu, and he can do no wrong.
Story: 8.5-
Cliched plot, we have seen it before, the character development at most points is mediocre, and yet, the 'memoir' short stories are truly a work of art, and they single handedly saved the game. I mean it, Lost Odyssey is a must buy thanks to the emotional impact of these memoirs
Replay-ability: 8.0-
40-60 hours if you only play the main quest, but there are plenty of side quests to part take that can extend play time.
Overall: 8.5-
Probably the best JRPG for current-gem consoles, and yet, it is a very lacking in some areas where Sakaguchi's FF games shined. Hopefully, Mistwalker's developers can perform better in their next outing.
Metacritic rated Lost Odyssey a 78.

Agree with the author? Couldn't disagree more and are frothing at the mouth to tell him? Leave a comment here, on Facebook or send an email and make sure to follow Never Ending Realm on Facebook, Twitter, and YouTube!