In 1998, stealth-focused videogames became serious contenders in the videogame market. We saw critically acclaimed releases like Metal Gear Solid for PlayStation and Thief: The Dark Project for PC. These games were exceptional, but FromSoftware's Sekiro: Shadows Die Twice would later draw inspiration from another stealth-based game franchise created in 1998—Tenchu.
Tenchu: Stealth Assassins, created by Acquire, was released in 1998 on the PlayStation home console, just a few months before Metal Gear Solid in Japan, earning it the title of the first 3D stealth game. Even though it was the first 3D stealth videogame and boasts an 87 on Metacritic, how well does the title hold up?
Main Characters and Tools of the Ninja
In Tenchu SA, you have the option of playing as either Rikimaru or Ayame. Rikimaru has more health but is less agile than Ayame. Both characters play the same missions with the same goals and are provided the same support items.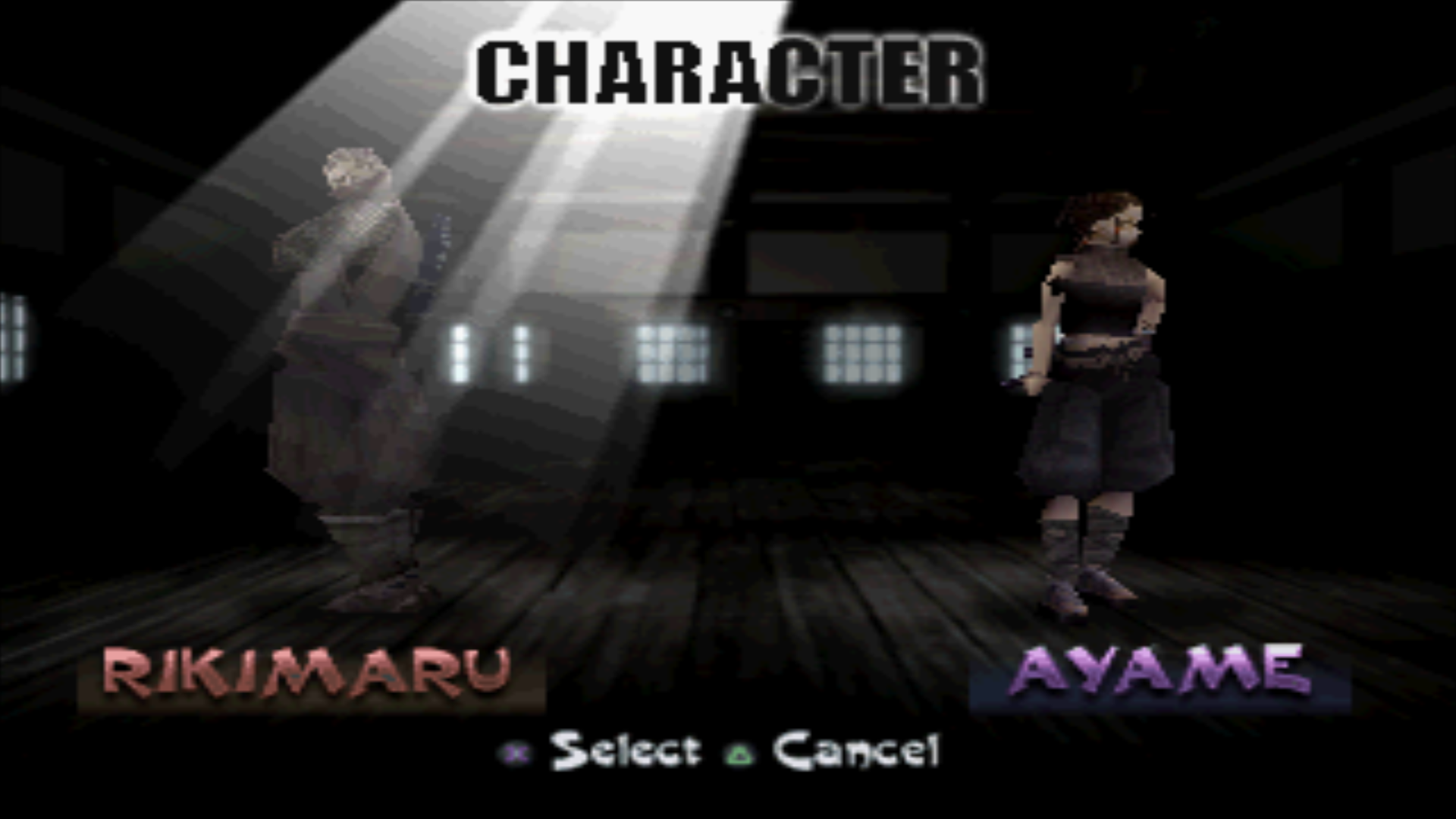 These support items include smoke bombs, grenades, shuriken, caltrops, landmines, and healing potions. The player also has poisoned rice balls that can lure enemies out of position and even paralyze them. He or she is allotted an assortment of these items at the start of the game, with others distributed after successfully completing levels. The player can also locate items scattered throughout missions to add to their stockpile.
Although the aforementioned items are useful, the single best tool in the player's arsenal is the grappling hook. The grappling hook allows for easy rooftop traversal and is essential to cross wide pitfalls. Without it, the player would have far less freedom in maneuvering through the game's sizable locations.
Stealth in Tenchu is Key
Tenchu's gameplay focuses on quickly assassinating the opposition via stealth kills or by completely avoiding enemies altogether. Most missions can be accomplished by killing only a handful of enemies and bypassing the rest. I really enjoy this kind of freedom from stealth titles. Since players are not required to remove all opposition, it allows more liberty in how players move through the level and how they tackle objectives.
The stealth in Tenchu focuses on two main senses, sight and sound. Enemies can see a great distance in front of them but are quite oblivious to enemies above them. Therefore, verticality is crucial to successful stealth. The player can easily climb atop a roof and run through a compound crawling with threats unhindered.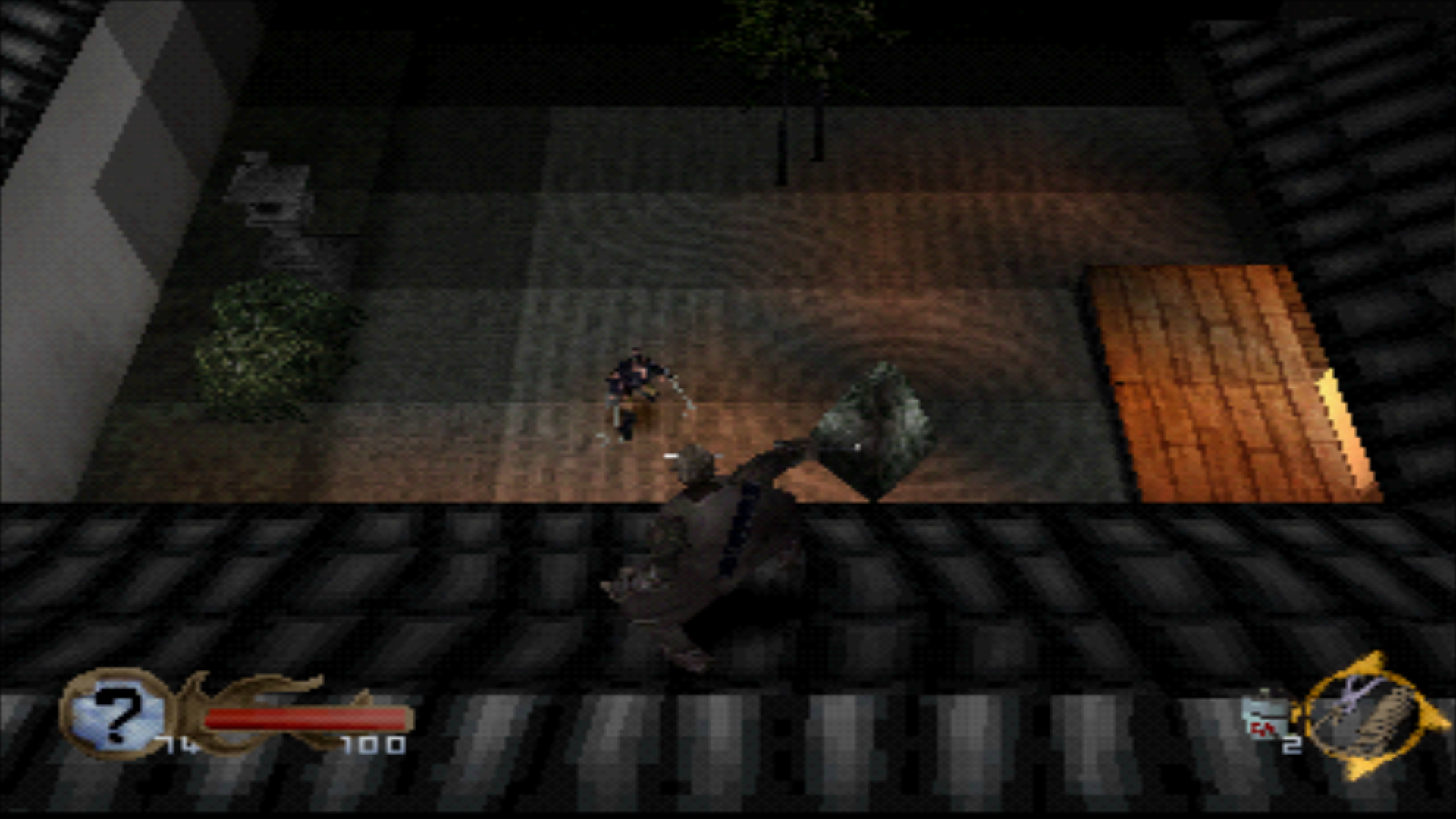 The sound portion of stealth was hit or miss. If enemies located a player, they could alert each other from a considerable distance. However, a player could easily sprint up behind the enemy and attack without being heard. Considering the crouch walk in Tenchu: Stealth Assassins is abysmally slow, this may have been intentional.
If undetected, the player can kill enemies in a single slash. There are even mini cutscenes of the player's character assassinating their prey. Stealth kills are important to conserve a player's health and resources which may be needed for end-of-level boss fights.
Combat is Sometimes Required
When a player's stealth fails or he or she must fight a boss, the player can always rely on brute force to vanquish their enemies. Overall, Tenchu's combat is simplistic but fun. Both characters are equipped with melee weapons in the form of swords; Rikimaru wields a single blade while Ayame wields two shorter ones.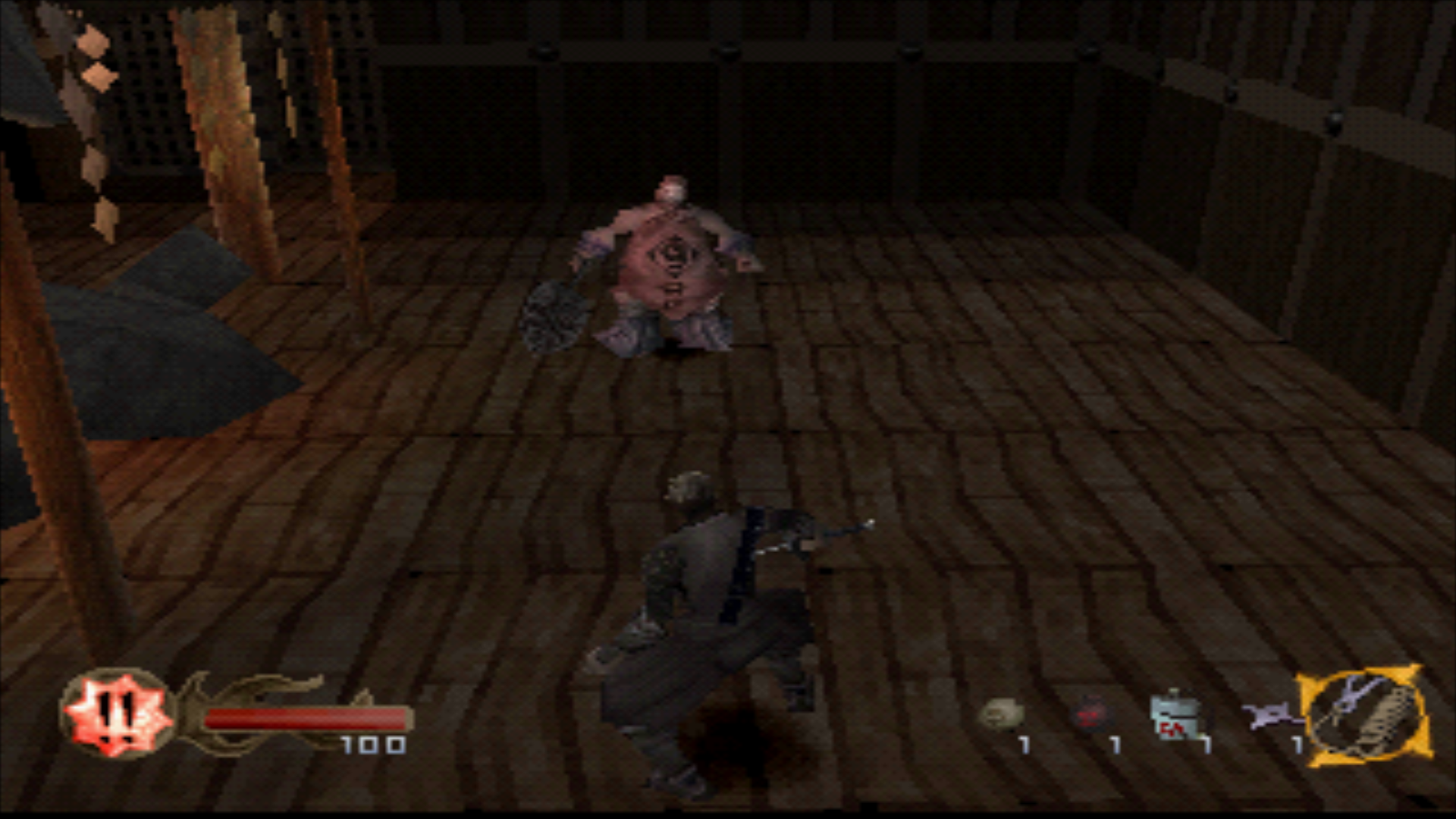 For the most part, combat is broken down into attack and block. It is quite easy to block a single enemy's attacks and counter. However, when the player engages more than one enemy, combat becomes trickier. Enemies may run behind the player and attack for an easy hit. Enemies can harm each other by accidentally stabbing their colleague, making your job easier.
Graphics
The graphics in Tenchu are quite good. Player models are on par with other PS1 titles, and there is a decent amount of variation in enemies and locales. Included is some well executed gore—enemies lose limbs or are decapitated when hit by a killing blow. This demonstrates how well skilled the ninja protagonists are and how powerful their weapons perform.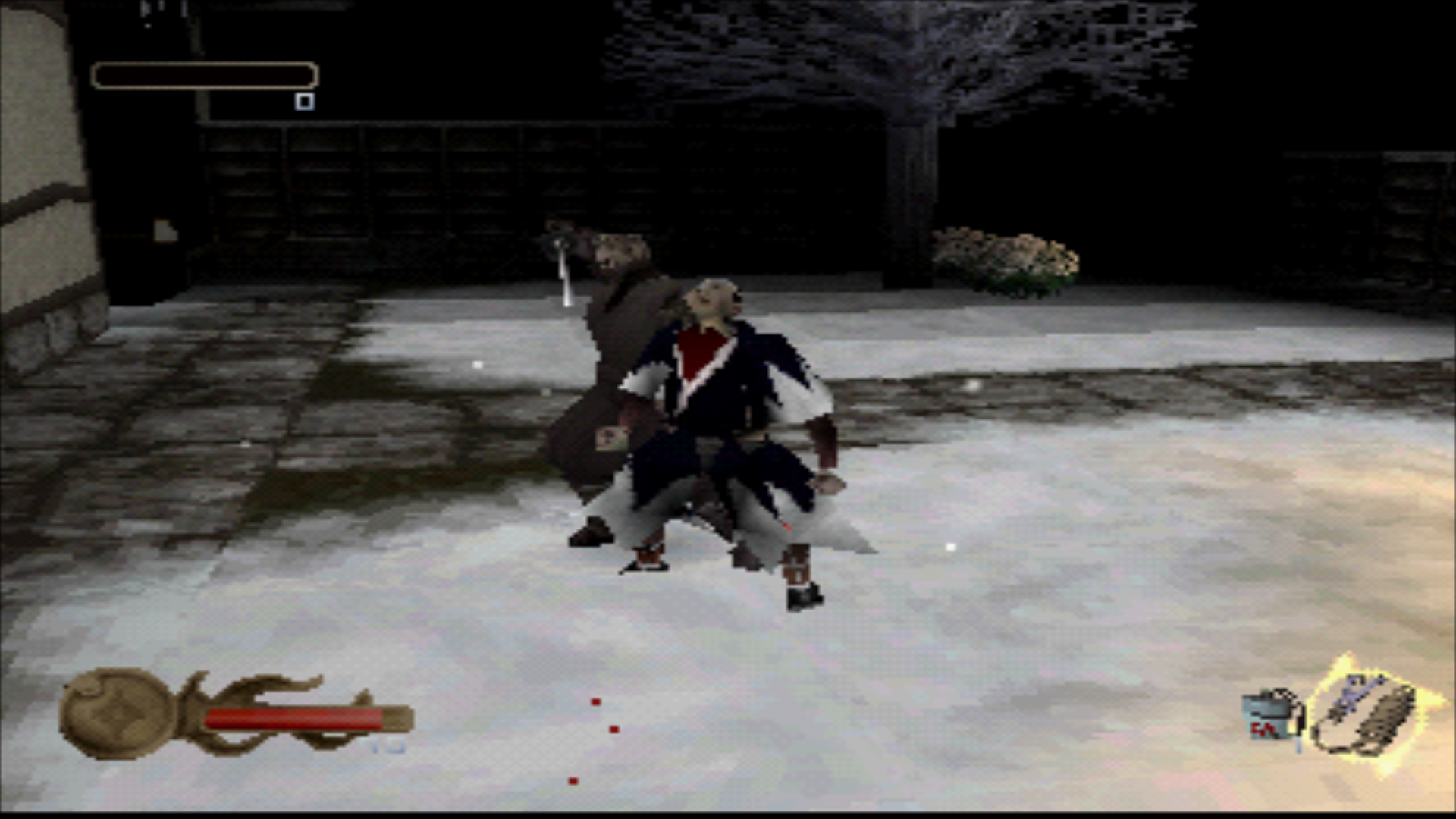 The main drawback is the game's draw distance. Since the draw distance is relatively low for how large the sandbox type levels are, it can be difficult knowing where to go and what is ahead of you.
Tenchu and FromSoftware's Sekiro
So how is Tenchu related to Sekiro? FromSoftware bought the rights to Tenchu in 2004. Both titles have a few similarities. Each game largely focuses on stealth and utilizing grappling hooks to traverse their large, sandbox style maps. They also share a similar aesthetic, but a graphical comparison is laughable due to the age of Tenchu: Stealth Assassins. Though Sekiro is a Souls game at heart, it clearly has taken inspiration from the Tenchu series.
While Tenchu: Stealth Assassins does not control as well or look as visually appealing as newer stealth titles, it is an excellent game and can be a lot of fun. Tenchu combines a lot of key elements that make stealth games great: open sandbox environments to explore and the option to avoid needless confrontation. I rate Tenchu: Stealth Assassins an 8/10 and highly recommend it to stealth game enthusiasts and those looking to become ninjas.
Interested in other PS1 titles? There are a few top tier PS1 games in our The Best Games of 1999 According to GameRankings article.
Agree with the author? Couldn't disagree more and are frothing at the mouth to tell him? Leave a comment here, on Facebook or send an email and make sure to follow Never Ending Realm on Facebook, Twitter, and YouTube!