All great things must come to an end, and the 1990s met such a fate. With today's coverage we close the book on GameRankings.com's best games of the 1990s decade. After 1998's historically great (arguably the greatest) year, 1999 was a bit of a letdown.  
Today, we bid farewell to arguably gaming's most important decade as there hasn't been a transition in the medium as important as the jump from two dimensions to full blown 3-D since. As always, the rankings are solely based on the GameRankings.com's listings.  
Important games like Final Fantasy VIII and Sonic Adventure did not make the cut even though both titles were huge hits at the time. Two other important misses are Street Fighter Alpha 3 and Legacy of Kain: Soul Reaver.  
PC's Championship Manager 3 scored an average of 94 which would have put it at the #2 spot on the list, but I felt that it was unfair to rank it as it only had 5 reviews while other games on the list had over 10 reviews each. One of these games even had 36 reviews that were considered in its final average score.  
10. NFL 2K (Dreamcast) – 91.53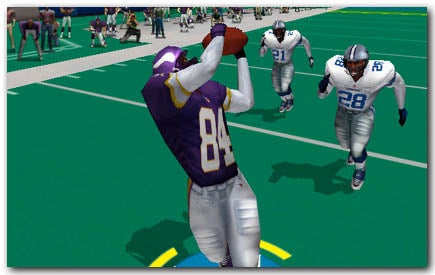 The Sega Dreamcast arrived in 1999 to much fanfare and press coverage. Sega's final machine was excellent with games that truly felt and looked like a generational leap over previous machines. NFL 2K was one of these games.  
The game looked light years away from Madden on the PlayStation and a lot better than the N64's Quarterback Club. In the 1990s, sports games were system sellers, and at least on the US market, NFL 2K was a huge early system seller for the Sega Dreamcast.  
NFL 2K did not only look better than any football game on the market, but it also played like a champ. If you were a sports fan during the 1990s, this game was a tempting reason to snatch Sega's final console.  
9. Crash Team Racing (PlayStation) – 91.78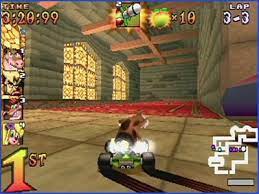 Everybody knows Mario Kart. The Cart based racer spawned quite a few clones, most prominent of all was Rare's Diddy Kong Racing. Crash Team Racing would be PlayStation's true answer to Mario Kart. It did a stellar job in providing a solid single player experience, but most importantly was an amazing 4 player split screen racing game on the PlayStation.  
Naughty Dog had to utilize all of its technically wizardry to create large levels and vibrant graphics in order to compete with Nintendo's best games within the genre. Critics mostly loved Crash Team Racing with many calling it a great Mario Kart clone. Others felt that the game brought little new to the table, but that didn't stop the game from achieving universal acclaim.  
With over 2.2 million units sold, CTR was also a very good commercial success on Sony's freshman system.  
8. Age of Empires II: The Age of Kings (PC) – 91.81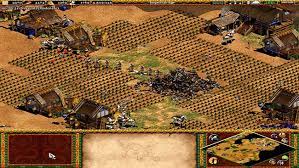 The PC's real time strategy reign continued in 1999. Age of Empires II offered 13 playable civilizations, replay-ability with 3 different historical campaigns, and plenty of single player modes and multiplayer features. 
Within two months of its release, the game sold about 2 million copies. Age of Empires II was a significant commercial success. Critics loved the improvements that the game made over its predecessor and claimed that the game introduced many elements to the genre itself.  
Even though Age of Empires II offered tons of features and elements, the game's controls were simple and intuitive. It would go on to win Gamespot's strategy game of the year award in 1999, and it is still regarded as one of the best strategy games of all time.  
7. Sid Meier's Alpha Centauri (PC) – 91.88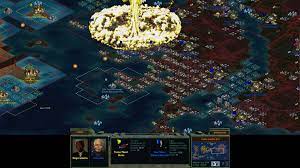 In some ways, 1999 was a golden year for strategy games on PC. Alpha Centauri is considered a spiritual sequel to the Civilization series and takes place in a science fiction setting.  
Despite the game's critical acclaim, and near endless replay-ability, the game sold far less copies than the Civilization games. Alpha Centauri only managed to move 288,000 copies by 2000. 
Critics praised the game's deep storyline and incredible writing. Some even considered the game to be vastly superior to the Civilization games even though the game never managed to reach the popularity of its spiritual predecessors.  
The only downsides to Sid Meier's Alpha Centauri were its above average, but uninspiring visuals. At this time, the PC platform had plenty of better-looking games.  
6. System Shock 2 (PC) – 92.00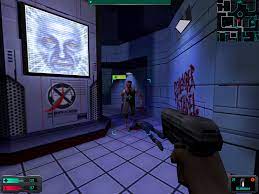 Is System Shock 2 a better Cyberpunk game than Cyberpunk 2077? In a historical sense the answer is undoubtedly, yes. System Shock 2 was one of the best games of 1999 on PC. 
System Shock 2 was a story driven action-rpg with first-person combat and exploration. The player can develop skills such as hacking and psionic powers. Critics praised the game for its engaging storytelling, sound design, and groundbreaking gameplay within the first-person shooter genre.  
SystemShock 2 is regarded as one of the most influential games within the first-person shooting genre. Many critics consider the game to have been well ahead of its time when it first launched. Perhaps, this is why gamers did not truly appreciate the title, as it sold about 58,000 copies within a year of its release. Disappointing numbers for a classic that has often been compared with Deux Ex.  
5. Gran Turismo 2 (PlayStation) – 92.42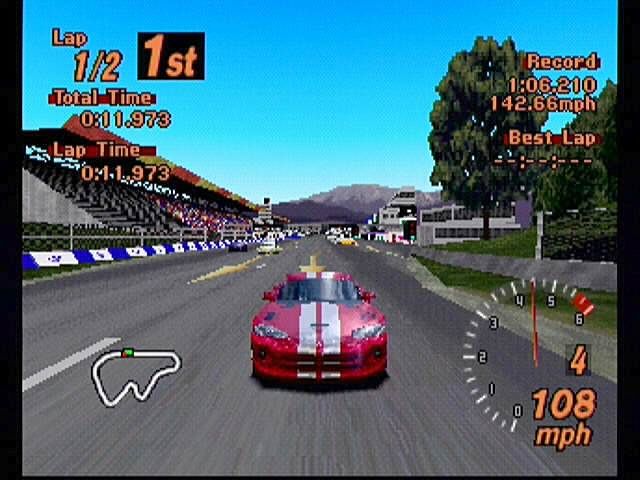 Gran Turismo 2 was my personal favorite game of 1999. I don't think that I have ever poured more time into a racing title than I did into this one. The licensing challenges, car tuning, and endurance races enveloped me for hours.  
Even though the Nintendo 64 was my main gaming system, Gran Turismo 2 was a powerful reason to dust off my PlayStation when I wasn't playing JRPGs. Gran Turismo 2 looked impossibly good (especially on replays) and it had an absurd number of cars (650).  
GT2 was the game that got many adults (30 and older) into gaming. It was the ultimate game for car enthusiasts everywhere. With 9.37 million units sold worldwide, the game was one of the largest commercial success stories of the decade.  
Critically speaking, the game managed to reach the pinnacle of critical reception. The game won Edge magazine's "Game of the Year" award, and the only complaint from critics was that it was a rushed title that featured a plethora of glitches and errors in its first printing run.  
4. Super Mario Bros. Deluxe (Game Boy Color) – 92.63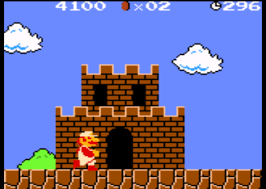 The best game of 1985 finds itself at the top of a "best" game list 14 years after its prime run. Super Mario Bros is the game that kickstarted the popular series and console gaming itself. The game is a brilliant 2-D platforming masterpiece that influenced every 2-D game that came after it.  
Its re-release as a Game Boy Color game featured The Lost Levels and other extra content. Many critics felt that despite its age, Super Mario Bros Deluxe was the best reason to own a Game Boy Color as the game's design had aged well, and the GBC's tech specs did the port justice.  
The only thing that critics could complain about the port is that the GBC's small screen made it a bit difficult to play for some of them. Other than that, Super Mario Bros. Deluxe was everything that original Super Mario Bros was but in portable form.  
3. Unreal Tournament (PC) – 93.57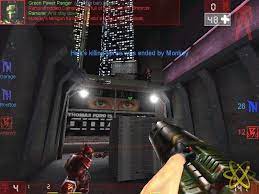 Unreal Tournament was the ultimate multiplayer PC shooter. The game took advantage of the PC's use of modems in the era and was a dedicated arena shooter that pitted players against one another in violent death matches.  
With multiple modes to play ranging from death match to assault, and even capture the flag modes, Unreal Tournament was one of the most addictive games available in the early days of internet competitive gaming.  
Given the popularity of the game it is a bit surprising that it only sold about 2 million units by 2001. However, PC games rarely sold as well as its console counterparts and the game required beefy hardware specs in order to be played. In that context, Unreal Tournament was a big commercial success.  
Critics praised the games visuals, speed, and tight shooting gameplay. Most considered the game to have been a true revolution for first person shooter in the multiplayer sense. Unreal Tournament was the king of online death matches. 
At the end of the day, Unreal Tournament was the winner of multiple PC game of the year and action game of the year awards.
2. Tony Hawk's Pro Skater (PlayStation) – 93.67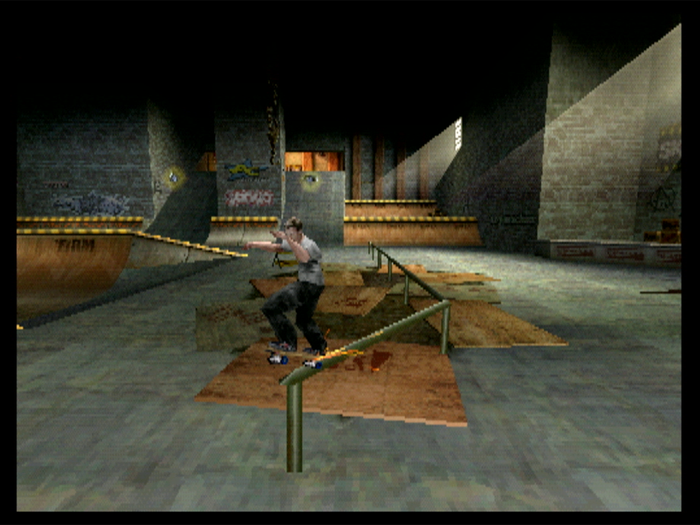 The 1990s were the golden era of the X games. Consequently, the decade (and early part of the 2000s) was also the golden era of skateboarding games. That said, no extreme sports game was bigger than Tony Hawk's Pro Skater. 
In some ways, THPS was Mario 64 on Skateboards. The game offered a sandbox in which gamers would spend hours collecting items and performing/learning new tricks. 
While the game would receive a superior Dreamcast port in 2000, the PlayStation version is the one that got the most praise for its gameplay. Neversoft's technical mastery of Sony's aging system was on full display in 1999.  
THPS was universally praised by multiple publications of the day and would go on to sell 3.5 million units.  
1. Soul Calibur (Dreamcast) – 96.56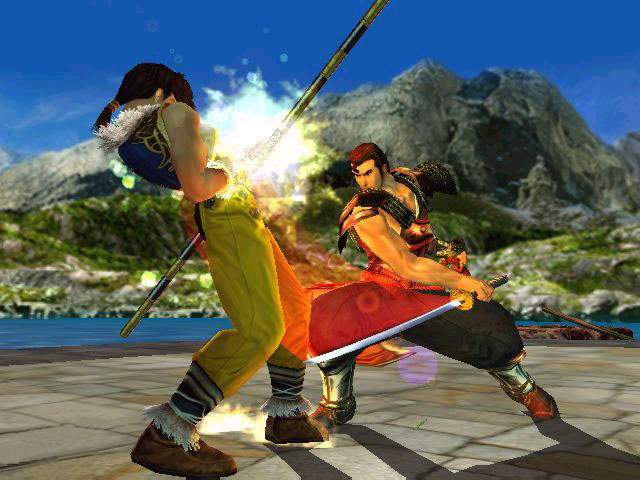 The Dreamcast's commercial failure had nothing to do with the quality of its games. The Dreamcast's launch lineup remains (arguably) the greatest launch lineup of all time. Sonic Adventure was an eye-opening tour de force on the machine, but the real crown jewel of its stellar launch lineup was Soul Calibur. 
At the time, many of us thought that Tekken 3 had been the pinnacle of 3-D fighting games only to be mind-blown the very next year by the Dreamcast's port of Soul Calibur. The game showcased the power of Sega's hardware in full force. Gone were the blocky visuals of the 32-64 bit as virtual human beings finally looked like "human beings".  
The game's fluid and deep play made it a hardcore fighting fan's dream, as well as a newcomer's favorite fighting title. Soul Calibur would go on to win many 'Game of the Year' and fighting game of the year awards.  
However, its biggest triumph is that the game consistently ranks among the top games of all time in contemporary all time game listings. Twenty years after its release, Game Informer rated Soul Calibur as the 3rd best fighting games of all time in its 2019 listing.  
Agree with the author? Couldn't disagree more and are frothing at the mouth to tell him? Leave a comment here, on Facebook or send an email and make sure to follow Never Ending Realm on Facebook, Twitter, and YouTube!
The Best Games of The 1990s Decade According to GameRankings
The Best Games of 1990 According to GameRankings
The Best Games of 1991 According to GameRankings
The Best Games of 1992 According to GameRankings
The Best Games of 1993 According to GameRankings
The Best Games of 1994 According to GameRankings 
The Best Games of 1995 According to Game Rankings
The Best Games of 1996 According to Game Rankings
The Best Games of 1997 According to Games Rankings
The Best Games of 1998 According to GameRankings