How often have we asked ourselves the following questions: Why are there so few Turn-Based console RPGs these days? Why did Final Fantasy ditched turn-based combat? Are we ever going to get back to the JRPG golden era (1990s)? Etc.
Well, Square Enix is not letting us shape Final Fantasy, yet. But it seems that the company is interested in the growth of its Dragon Quest franchise, which has traditional been big in Japan, but unpopular on the west, though later games are improving the game's standing on our shores.
Dragon Quest XII: The Flames of Fate and The Survey
It is unclear whether the survey will influence Dragon Quest XII in any shape or form. It is largely assumed that the game is already in development (given that it was announced not too long ago). That said, the game was billed as "a game that would shape the series" for years to come. So, the survey (which you can fill out here) is interesting to say the least.
The survey itself is a questionnaire intent on finding out the exact demographic that makes up Dragon Quest fans, and potential players. The survey asks you to label your age group, gender, family life style (single, with a partner, with children, etc.), and how much money you spent monthly on games amongst other questions of the same ilk.
The second part of the survey, however, is more intent in pinpointing gaming trends, in an effort to understand the current gaming climate. I was asked to label which gaming genres where my favorite, the list includes RPGs of different genres such as open world (GTA), Action (Horizon Zero Dawn, Dark Souls), and JRPG (Final Fantasy).
The most telling question comes at the very end of the questionnaire, where Square Enix asks you to write down what you would like to see in future Dragon Quest entries. We honestly, doubt that Square Enix will read each and everyone of the suggestions, but it is important that gamers fill this part out.
It is here where gamers can voice their like or dislike for things such as "turn based combat", and the "silent protagonist" plot device that has been a series mainstay for over three decades.
Square Enix is Clearly Paying Attention to the Success of the Elder Scrolls, GTA, and The Witcher 3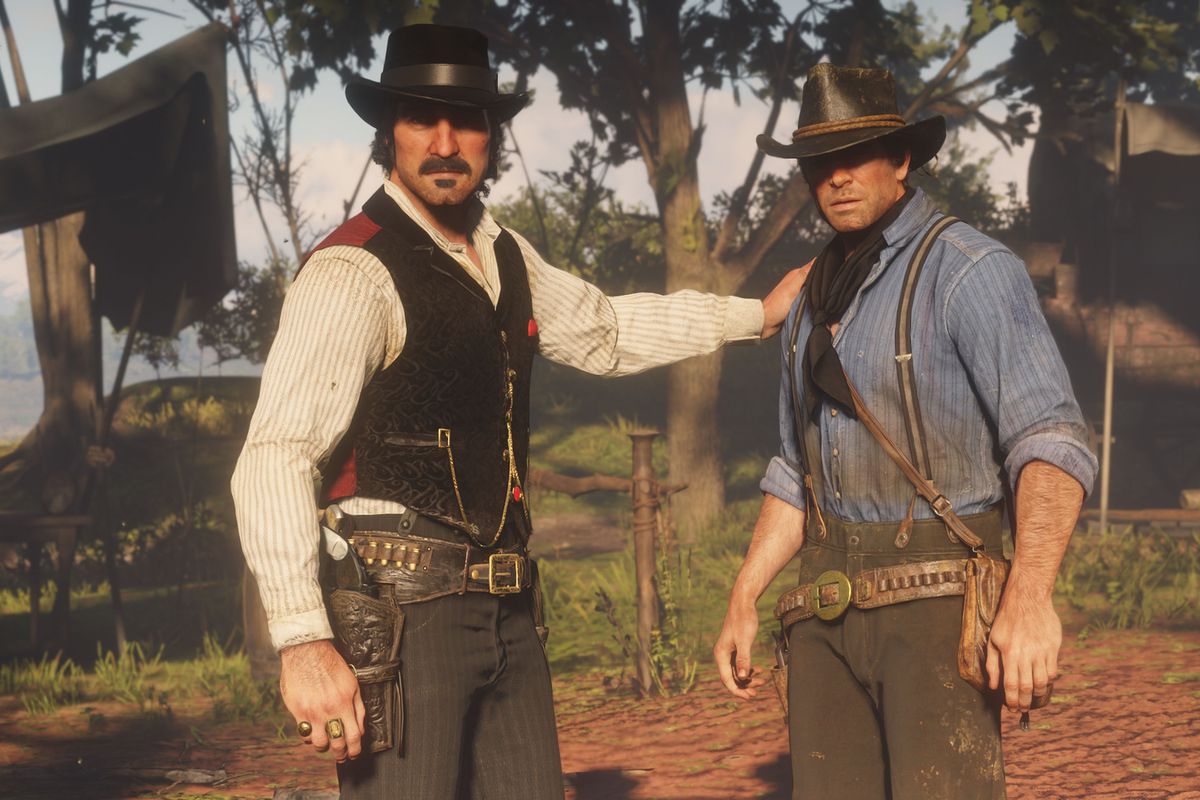 As expected, Square Enix wants to drive Dragon Quest sales to the 8 digit mark in sales numbers. These are numbers that have been easily attained by western open world RPGs such as Skyrim, and The Witcher 3.
With over 20 million (this number is more impressive given the game's confident to two Nintendo platforms) units sold in 4 years, The Legend of Zelda: Breath of the Wild might the most successful single player (console) Japanese Role-Playing game around. Breath of the Wild happens to be an open world action-RPG.
Breath of the Wild's numbers are even more impressive when compared to Dragon Quest XI's 6.5 million units sold, given that the latter title has been released in different editions on different platforms.
Within what Square Enix considers to be games within the "Role-Playing Game" genre, Grand Theft Auto 5, and Red Dead Redemption 2 are far and away the most successful single player games on the market. The trend here is that open world RPG games have consistently done incredible numbers over the last ten years (even Cyberpunk 2077 sold over 13 million units in less than two months).
The influence of these titles is likely playing a role in how Square Enix will shape up the future of its (Dragon Quest) series (it is very possible that Dragon Quest XII will go full open world).
Either way, it is nice to see that the company is opening itself up to fan's opinions, this is an opportunity that should not be missed. Once again, this is the link to the questionnaire.
Agree with the author? Couldn't disagree more and are frothing at the mouth to tell him? Leave a comment here, on Facebook or send an email and make sure to follow Never Ending Realm on Facebook, Twitter, and YouTube!