Our top 5 list of underrated JRPG heroes was quite popular last week. So this week, we have decided to rate the most underrated villains within the genre. Like the previous list, this ranking isn't the ultimate authority on deciding which villains are the best underrated characters.
Best lists, by nature, are largely subjective and my five "best" villains could be completely different from your "best" five villains. 
My criteria for labeling a villain 'underrated' is simple: An underrated villain listed here is a villain that I liked a lot, but one that I do not see mentioned amongst the more popular villains of the genre like Sephiroth and Kefka are in forum and social media discussions.  
Needless to say, you will not see either of the aforementioned Final Fantasy icons here.
Warning: Spoilers Ahead!
5. Ghaleon (Lunar: The Silver Star, Lunar: Eternal Blue)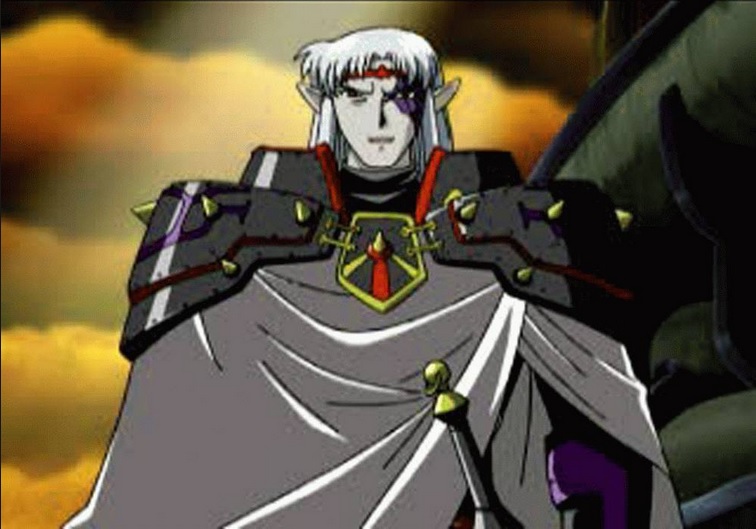 Ghaleon is a no brainer. He was, perhaps, the best and deepest JRPG villain in existence before Kefka's notorious arrival in 1994. Ghaleon had a voice, great writing, an interesting back story, and a powerful motive behind his actions in the Lunar saga. 
Ghaleon wasn't always a villain, at one point in Lunar's fictional universe he was one of the original "four heroes" and was renowned as the world's most powerful mage.

Dragon Master Dyne's death turned Ghaleon from a happy and jovial hero into a spiteful villain. He blamed the death of his friend on the goddess Althena (who would later reincarnate as Luna) as she had sent Dyne on the ill-fated quest of pacifying the Black Dragon. A quest that ended up claiming Dyne's life.  
In the original Sega CD version of Lunar, Ghaleon finds out that Dyne had been alive all along, but on the PlayStation/Saturn version he never finds out that his friend had survived. On both versions he turns to evil all the same and into an ambitious prick, as he wants to become a divine deity. 
In line with other great historical villains such as Bowser and Ganondort, Ghaleon manages to kidnap Lunar's own princess figure in Luna. Although, like every classic villain, he is eventually defeated by the game's heroes.  
If you didn't play Lunar: The Silver Star in 1992, Ghaleon will seem like a carbon copy of every popular JRPG villain in existence. However, the important thing to keep in mind here is that Ghaleon is one of the very first villains that followed the "bowser" kidnap the princess tale coupled with the 'I want to be a god' end goal.  
Ghaleon differs from other villains in that he does get a chance at redemption in Lunar: Eternal Blue.
Ghaleon, who is not entirely evil, is resurrected by Zophar (the ultimate evil in Eternal Blue) 1000 years after his original defeat.

In his redemptive arc, he ends up helping Hiro and betraying his new master in a move that is reminiscent of Vader's betrayal of the emperor. Okay, not really, but in principle Ghaleon does see that he had been wrong all along and finally decides to do good and redeem himself, showing that it is never too late to turn onto the rightful path…even if it takes 1000 years to do so.  
4. Kuja (Final Fantasy IX)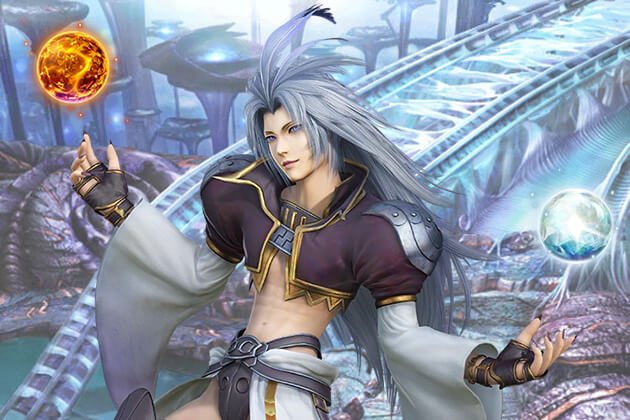 When people debate Final Fantasy villains, Sephiroth (FFVII) will usually take the top spot, followed by Final Fantasy VI's Kefka (or vice versa). Seymour (FFX), Edea (FFVIII), and heck, even Golbez (FFIV), will make an appearance now and then, as the series' best villains.  
However, Kuja is either ignored, or mocked as one of the series' weakest villains. I disagree with that take.

Perhaps, Kuja suffers from his rather 'extravagant' looks. He appears non-threatening in terms of his design, but in reality Kuja has a lot of in common with Sephiroth. And no, I am not talking about the long silver mane of hair.  
Final Fantasy IX's true villain is Garland, but Kuja is the villain that we (as players) interact with the most. Like Sephiroth, Kuja is an experiment, but unlike FFVII's beloved villain, Kuja is a flawed creation. The realization that he will die because he is an imperfect creation, unlike Zidane (his experimental brother), drives him mad and into a world-destroying frenzy. 
So, what's the reasoning behind his quest to destroy the world? Narcism. Kuja is afraid of dying (most of us are), but he is even more bummed about the fact that the world will keep on spinning once he is gone. He cannot allow for that to happen.

Sephiroth used to call Cloud a puppet in Final Fantasy VII, but Kuja refers to himself as a doll or a being with no purpose.  
Sephiroth and Cloud are intertwined in Final Fantasy VII's story. Kuja and Zidane are as well in FFIX. However, one could say that Kuja's relationship to Final Fantasy IX's protagonist is much deeper than FFVII's wonder pair.
Kuja and Zidane share the same creator, and Kuja spared Zidane's life when the latter was merely a child.
This action showcased that underneath the 'I am evil and I want to destroy the world' act, Kuja had love for his little brother.
Like Ghaleon before him, Kuja does have a brief redemptive arc after he defeats our party. The villain saves everyone in the 'hero' party by teleporting them out of the Lifa tree before it collapses.  
This last act proved that Kuja had a soul and emotions hidden underneath the narcissistic and vanity filled shell that he hid himself in. Kuja's fatal flaw was the fear of his own mortality and delving too deeply into the reality of knowing that one day he would cease to exist.
In that sense, Kuja is not too different from us, and that made him more relatable than most villains.  
On an interesting note, Kuja remained undefeated to the very end as he never lost a battle to Zidane and friends during the FFIX's runtime.
3. Miang Hawwa (Xenogears)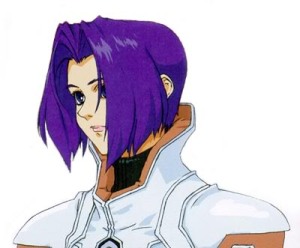 It is funny that most JRPG fans recognize Xenogears' greatness without second doubting the game.

Xenogears had plenty of flaws, and one of them included an incredibly rushed disc 2, but you would be hard pressed to find a better sounding PS1 game. Additionally, you are likely never going to find a game with a more convoluted and equally mind-blowingly good storyline than the one Xenogears gifted us with.  
It is that convoluted storyline that is the main culprit in keeping Miang away from "best villain" arguments on social media forums everywhere. If gamers had easily understood the implications of her character within the game's storyline, these gamers would had learned to fear and praise the brilliance of her evil schemes. 
But like a great philosopher once said: "I have played through Xenogears twice, and I still don't know what the hell that game's story is about."
So, how cool is Miang? Imagine that the god that created humanity is a super computer that crashed landed on this planet 10,000 years ago and Miang was its first creation A.K.A Eve. Since then, Miang has pulled the strings behind the scenes of every great war, technological advancement, and historical moment of significance by constantly reincarnating and possessing any woman's body that shares her DNA.
Given that she is 'Eve', meaning that every woman that exists or has ever existed is or has been at her disposal. This makes Miang a very formidable enemy indeed. 
Miang is a god to Xenogears' fictional world, she is Deus's (the game's god) human avatar and its will. Her goal is to prepare humanity to be harvested by Deus, as that is the ultimate end game for the god like machine itself.

Through Xenogears, and throughout the fictional game world's history, Miang resorted to trickery, child abuse (on Fei), and genocide, amongst other unimaginable atrocities. She is also completely indifferent to human suffering. After all, she is the avatar of the planet's ultimate being.
In my opinion, the fact that Miang might as well be Xenogears' actual 'god' makes her the scariest and deadliest villain on this entire list.
2. Fou-Lu (Breath of Fire IV)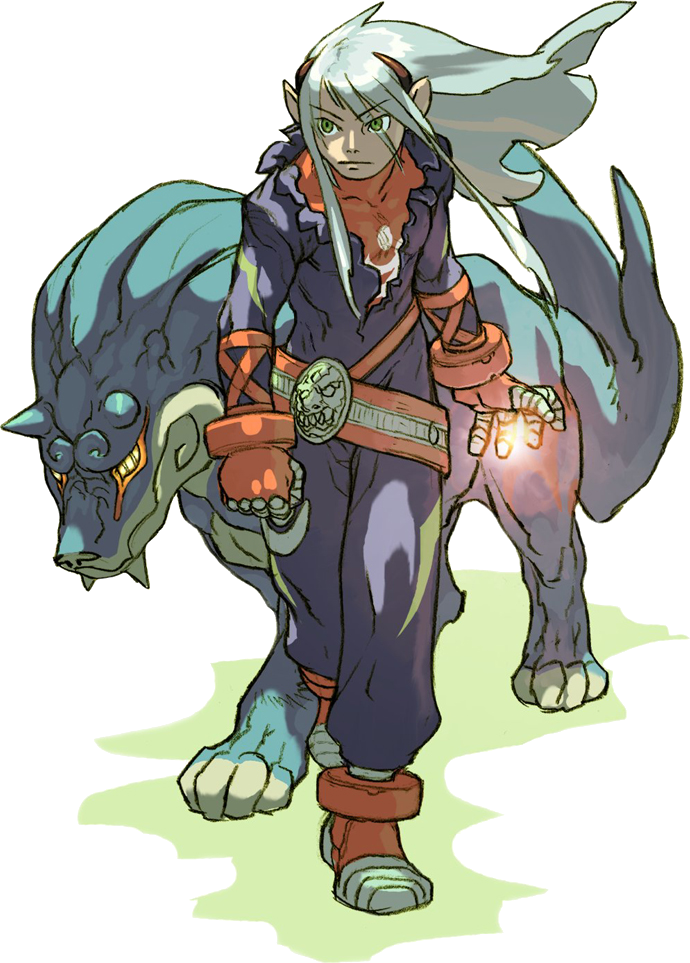 A good villain is one that makes you hate him (or her) due to his vile acts and deadly threat to humanity.
But what about a villain that makes you relate to him? And even cheer for his success? Fou-Lu is that kind of  foe. 
Say what you will about Breath of Fire IV, as it pertains to the game's quality and standing within its own series, but Fou-Lu is one of the best villains that I have ever had the pleasure of playing as.

Yes, you get to play as Fou-Lu (though not nearly enough as I would have wanted) during the game's run time, which is something that most other games do not allow the player to do.   
Like other villains on this list, and within the JRPG genre, Fou-Lu has a deep connection to the game's protagonist, in this case Ryu. As always, the hero is unaware of this connection, and that sets both of them into a path leading to the inevitable end game collision.
When Fou-Lu awakens from his 600-year slumber early in the game in order to pursue his other half (Ryu), we get a glimpse at an arrogant Emperor who cares little for human life and one that has a very one-dimensional goal.  
Fou-Lu wants to regain his throne, but his efforts are hindered by the current emperor's troops. He is gravely injured as he tries to flee from them.
For all of his power and extraordinarily long life, He can't become an all-powerful being until he merges with Ryu. So, he is very vulnerable during the game's early stages.  
Breath of Fire IV's villain is nurtured back to health with the aid of a beautiful young peasant woman (Mami) who he endears himself to and seems to fall in love with.

Fou-Lu even helps the villagers by destroying a Golem that threatened their home. It was a showcase of a man that had truly changed his way of thinking thanks to experiencing the ordinary pleasures of a simple life in a farming village. 
Fou-Lu's peaceful respite would not last long as the Empire burned the village down while sacrificing the woman that he loved in order to power a trap strong enough to contain him. It is here where Fou-Lu's renewed hatred for humanity grew to insatiable lengths. 
Humanity betrayed Fou-Lu, and then went on to kill everything that he held dear. If there was ever a villain who had reasons to hate humanity, that villain was Fou-Lu.  
In truth, Fou-Lu's desire to destroy humanity is narrow minded, but then again, that is a distinctive trait of all villains. Most, if not all, are of a single tracked vision of destroying the world and becoming a god or vice versa. But seldom have I ever cheered a villain on as I did Fou-Lu when he took revenge into his own hands. 
Truth be told, I even preferred the game's bad ending where Fou-Lu absorbed Ryu and destroyed humanity over the game's 'hero' ending. 
Fou-Lu doesn't get enough credit, but today on this list the disrespect ends. You go Fou-Lu! 
 1. Ardyn Lucis Caelum (Final Fantasy XV)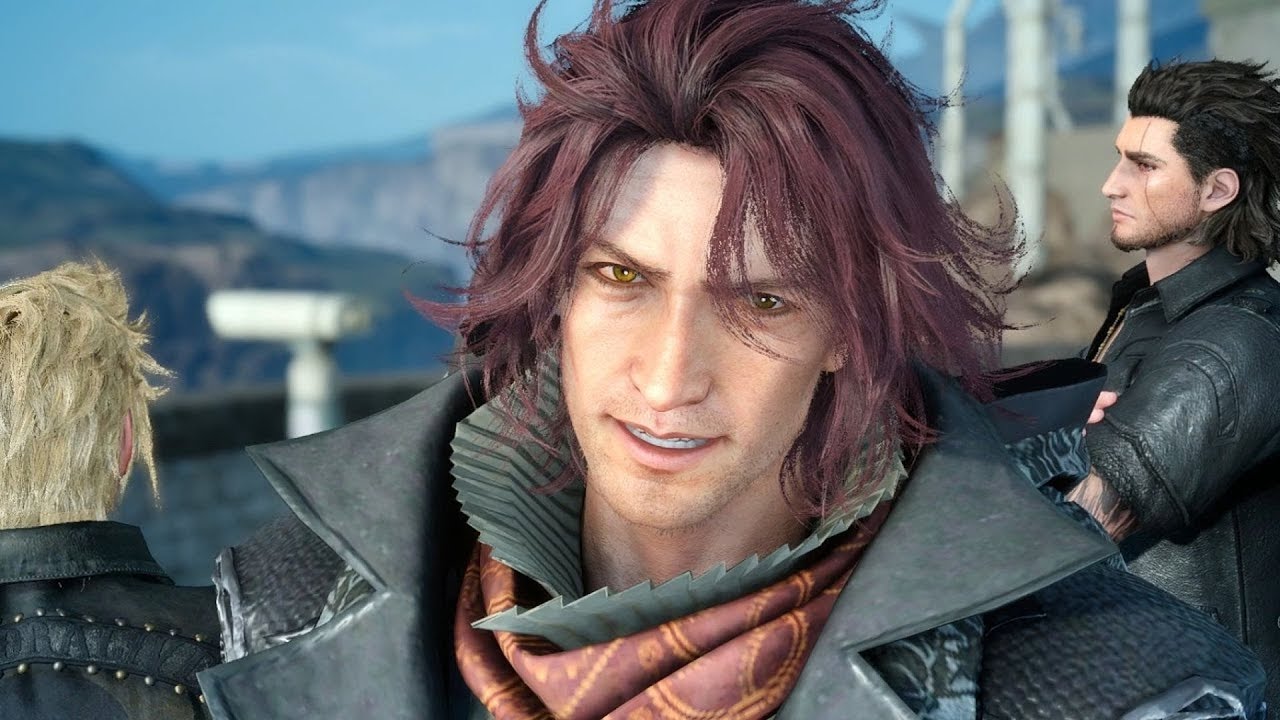 Final Fantasy XV is an interesting game. In many ways, it is inferior to the best Hironobu Sakaguchi produced Final Fantasies, and in others, it is one of the best Final Fantasy games in existence. Ardyn's complex history and even crazier chaotic state of mind is one of the greatest things that Final Fantasy XV has going for it.  
In my opinion, Ardyn might be the series' best villain. That's not small feat when Sephiroth and Kefka are the other two rivals to the 'best FF villain' crown. 
In someways, Ardyn's character pays homage to Kefka. Both characters are utilized by an Evil Empire for its own end. However, the emperors and high-ranking officials of both imperial organizations do not realize that they are being used as pawns and tools in a larger agenda for the aforementioned two villains until it is too late.  
There isn't anyone more dangerous than an immortal man full of hatred and spite that wants to die, while ending the bloodline of the story's 'hero' in the process.

Like Ghaleon, Ardyn was a heroic figure at one point, but the astrals (gods) handed him a cruel fate that left him in an unhappy and hateful position for the remainder of his absurdly long life. 
Ardyn can only die by the hand of the true king (Noctis), but he also needs to end the king's line (the Lucis bloodline) in order to satisfy his need for revenge, so Noctis has to die.  
To do that, he must be cruel and a borderline psychopath in his pursuit of death, but despite all of this, he is also one of the most charming villains in the history of gaming. Ardyn is the ultimate manipulator and a cold-blooded killer (poor Lunafreya, though maybe he did her a kindness). 
In the end, out of all of the Final Fantasy villains, Ardyn is the most formidable of all. He is the only villain that manages to completely succeed in his end goal.
If Sephiroth's greatest and most memorable deed is killing off the protagonist's love interest in Aerith,  then Ardyn managed to do that, and did him one better, in actually managing to get the 'hero' of FFXV to die as well.  
Kefka and Sephiroth lost in the end, but Ardyn got everything he wanted as a villain, and deservingly so. The gods really screwed him over, leaving him with little choice but to succeed as a villain if he ever wanted his soul to find peace.  
In my opinion, Ardyn should be talked about more often in "great JRPG villain" lists. He is a brilliant antagonist.  
Agree with the author? Couldn't disagree more and are frothing at the mouth to tell him? Leave a comment here, on Facebook or send an email and make sure to follow Never Ending Realm on Facebook, Twitter, and YouTube!