For week number two of our new weekly feature "games that will cost you a kidney," we have another Japanese role-playing game from the genre's golden decade. The game? Lunar 2: Eternal Bue Complete. While our focus will be on the PlayStation 1 version, know that the original Sega CD version is retailing for $499.99 used on Amazon. 
The PlayStation version is considerably more expensive, but not on the level of Panzer Dragoon Saga.  
What is Lunar 2: Eternal Blue Complete?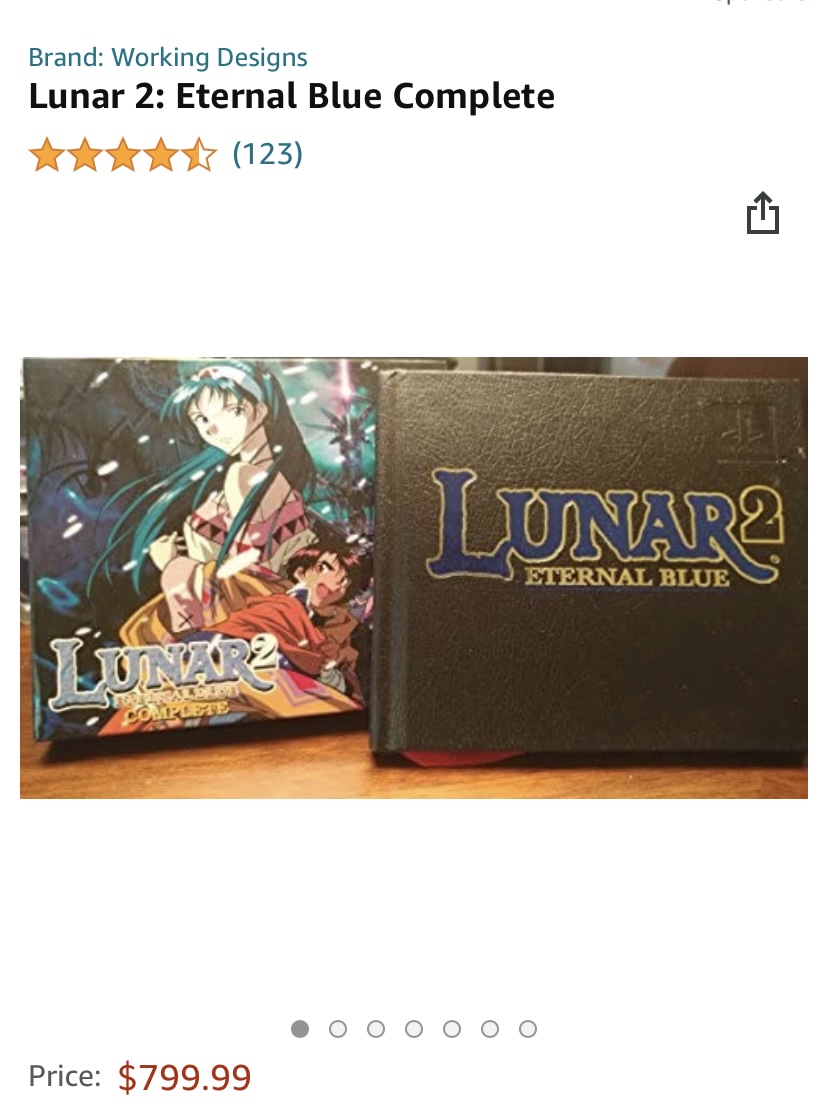 The game is an enhanced port, if not a remake, of Sega CD's Lunar: Eternal Blue. The PlayStation version features improved visuals, an expanded script, better animation during the game's cutscenes, and re-arranged audio among other improvements.  
While a Sega Saturn version was never released in the U.S. market, the copies exist in Japan and have been imported by online sellers. These copies retail for significantly less money than the U.S. PS version does.  
As for the quality of Lunar 2: Eternal Blue itself, the game is very good. In terms of storytelling and writing, it is top notch for the era. Its gameplay is fairly simple, as the game seemed geared towards gamers who enjoyed a good story over those who wanted more complex systems in their RPGs.  
Why is Lunar 2: Eternal Blue so Expensive?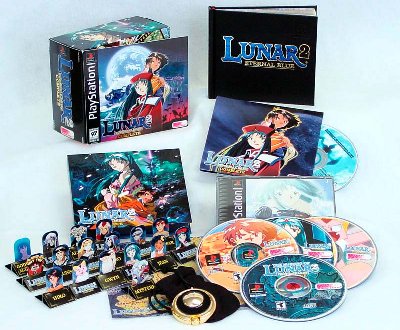 For starters, Working Designs, the famous western publisher of Japanese gaming content in the 1990s, used to make 'collectible" packages for its games. Eternal Blue Complete is one of the company's most impressive efforts. 
Lunar 2: Eternal Blue and its predecessor Lunar: Silver Star are considered Working Design's best published games. That fact alone will drive the price of these games up. If bought in mint condition, even used, these games are being sold north of $300 dollars a copy. 
As with Panzer Dragoon Saga, Ebay remains, economically speaking, the friendlier space in which to purchase these games. As of today, there is an auction for a used copy of the game with all the materials and goodies included for the highest bid of $68.00.  
The box of the game itself, without the game or manual included is selling for $61 by one seller. The point here is that the game is expensive because of all the collectible items included within the package. Working Designs went down in 2005, and even then, the copies printed for its games were made in limited quantities.  
Basically, the only way to get ahold of a Lunar 2: Eternal Blue Complete copy today with all of the included memorabilia is at online shops, or as a last resort, physical used game shops (if you are lucky enough to find a copy of it).  
The game's packaging included a full color map, a gold coated steel pendant (which 22 years later and in humid conditions has held up well), cardboard cutouts of the game's many characters, a soundtrack, a 'making of' disc, and a hard leatherette cover of its manual which includes original interviews with the developers among other important bits of information.  
Only 350,000 copies of the game were sold in the US in contrast to over 500,000 units of Lunar: Silver Star Story Complete. This makes Eternal Blue a harder and more costly find. There are other reasons for the why the game's price has risen over the last two decades.  
Both Studio Alex and Working Designs are Dead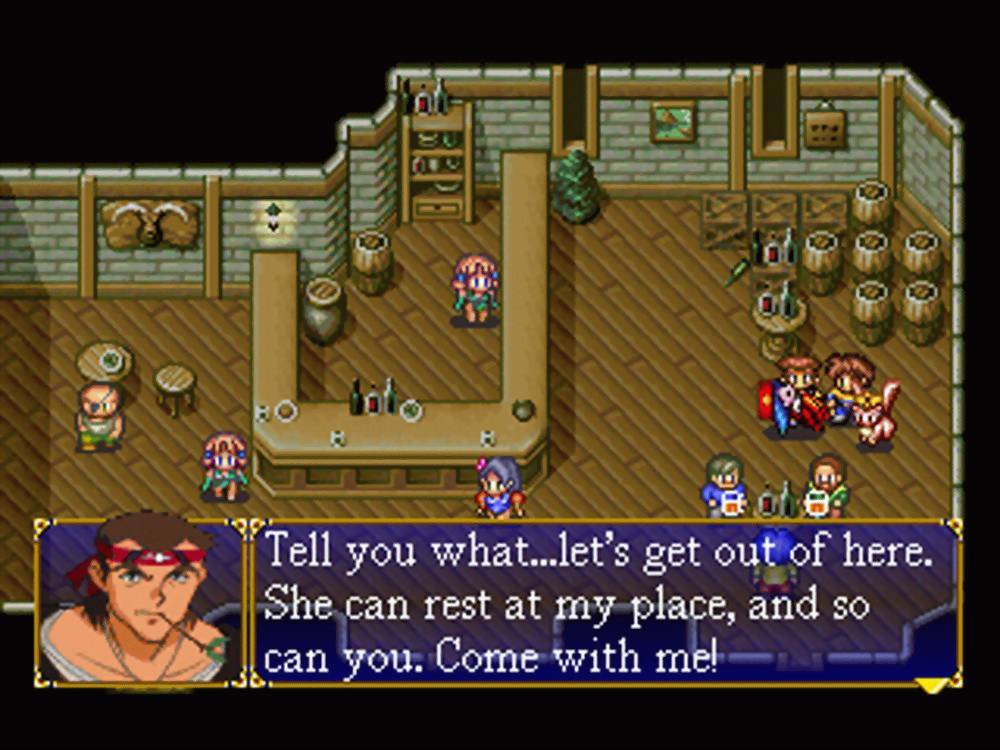 Since the game's developer and the US publisher went bankrupt in the early 2000s, we will never see another edition of Lunar 2: Eternal Blue Complete. A modern day collaboration by these two entities is impossible, and the collector's items included within the game's package will never be produced again.  
If we add that to the fact that JRPGs tend to financially age well as collector items, Lunar 2: Eternal Blue Complete is one of the best collector items that one can acquire today.  
There is also the fact that Lunar 2: Eternal Blue is considered the last true Lunar game, and there will (likely) never be a 'Lunar' 3 game as we have previously explored on this site. The fact that this game is the last in a 'dead' legendary series makes it even more covetable.  
Should You Buy Lunar 2: Eternal Blue Today?
Do you like JRPGs? Do you like collecting 1990s games? If your answer is 'yes' to both questions, then purchase Lunar 2 today if you have the money to spare. Few JRPGs are better than Eternal Blue and even less are a better collector's item (provided that your copy includes all of the collector's content in good condition). 
I still find Lunar 2 to be one of the funniest games ever made and its tale continues to be charming to this day. It is a game that every JRPG fan should play regardless of the "collector" stuff that came packaged with it.  
If you want a good copy you will have to shell out the money that you had stashed for a PlayStation 5…but then again, like all consoles the PS5's price will devalue over time (once the chip shortage ends) and Lunar 2: Eternal Blue Complete will probably be worth double its current price a decade or two from now. Seems like a good investment in my book.