A few days ago, one of our readers and group members suggested that we should work on a section about retro games and the reasoning behind their high prices. We thought the idea was good. After all, as a JRPG focused site, we know all too well the growing pains of grabbing some genuine 32-bit classic copies of old RPGs.
Thus, in this first installment of "games that will cost you a kidney" (named in honor of the poor souls who have sold their kidneys in the pursuit of expensive stuff), we decided to go big or go home, picking the ultimate JRPG unicorn: Sega's Panzer Dragoon Saga.  
It Will Cost You Kidney…Literally!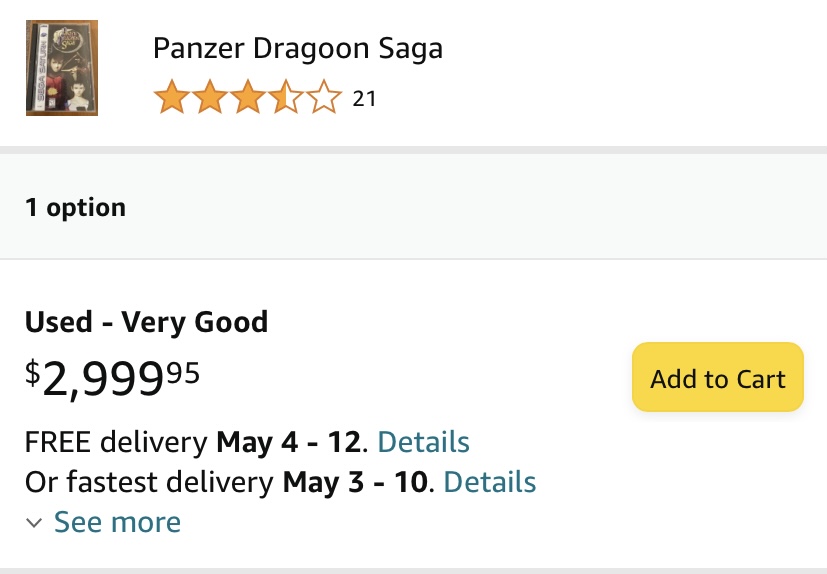 A quick search of Panzer Dragoon Saga on Amazon.com will yield dismal results. Only one used copy is available and it is retailing for a whopping $2,999.95. This is even an opened used copy, not a sealed one. I shudder to think about the price of a sealed copy if one exists and ever surfaces.  
For those with PAL Sega Saturns, (our European brethren) there are even less choices as Amazon currently has no PAL copies of the game available.  
You can buy a lot of nice things for $3000. Given that most people never bought the Sega Saturn, I must assume that anyone rich enough to go for the copy will also have to invest in snatching a Saturn console. Sega's ill-fated 32-bit machine is currently retailing for $400.  
Truly, Panzer Dragoon Saga is a 'kidney' worth game at this point.  
Not All Hope is Lost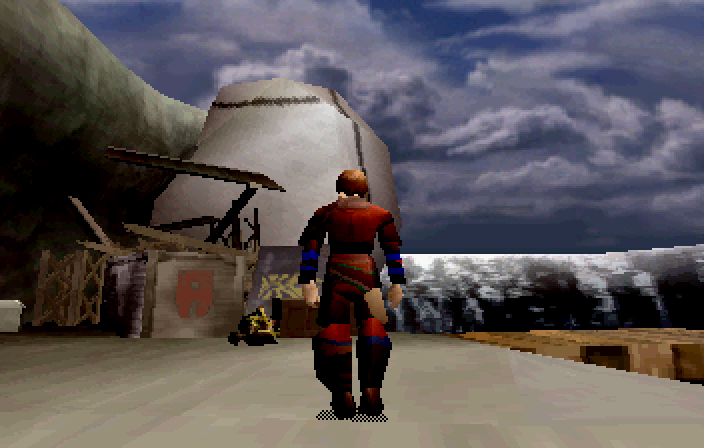 Perhaps, Amazon is not the best place to look for used games, as Ebay seems to be a better bet in terms of finding deals. On Ebay, there are multiple copies of Panzer Dragoon Saga going up for sale with the cheapest one selling for $1,300 and the most expensive one going for $3,694.  
Given the options, $1,300 is a lot more doable than $3000, but it remains an expensive undertaking. For that money you could buy a PS5, Xbox Series, and a Nintendo Switch. Only the most hardcore of the hardcore would actively seek to pay that type of money for a copy of Sega's mysterious classic.  
Why is Panzer Dragoon Saga so Expensive?
 
For starters, JRPGs age like fine wine in terms of re-sale value. This is never truer than when the JRPGs in question are from the genre's golden era and have not been re-printed, re-mastered, or been offered on digital store fronts.  
Panzer Dragoon Saga fills out all the check boxes listed above and quite a few more. PDS was launched at a time when the Sega Saturn was already dead, and Sega was moving forwards with its successor. Consequently, PDS did not receive any substantial amount of marketing money and not many copies of it were made, as Sega didn't expect to sell many of them overseas.  
The numbers of copies produced (of Panzer Dragoon Saga) vary by source. However, it is generally accepted that only 1,000 copies were made for the PAL regions. This would explain why the game is so rare in PAL form, and when it does pop up it can cost a kidney or even a limb ($3,694).  If you are a European gamer seeking this game, your prospects for finding it are poor.  
The problem with Panzer Dragoon Saga is that it is generally considered (by critics) as the greatest Saturn game of all time, and some would even venture to say that it is the best JRPG ever. The game's incredible critical reception and scarce number of copies in the wild make PDS a highly sought-after item. 
American territories fared better than Europe. Sega initially printed only 6,000 copies which sold out quickly, but they would print 24,000 more copies later to meet demand. Sadly, that would be the end of it. America only saw 30,000 copies of the game between 1998 and 1999. It is hard to guess how many of those copies remain in working condition and with their original cases and color manuals in decent shape.  
For us, non-Japanese speakers, the numbers above are apocalyptically bad. Rumors that Sega only printed 10,000 copies of the game for the American territories are also prevalent on the net, so it is hard to pinpoint anything accurately.  
Panzer Dragoon Saga is expensive, because it is a AAA game that received Game of the Year consideration in a year (1998) where it competed against The Legend of Zelda: Ocarina of Time and Metal Gear Solid. However, unlike those two titles, (which were produced in the millions and sold the numbers to match) Sega decided to print copies of its own game in anemic numbers more akin to a bad indie game than the AAA masterpiece that PDS certainly was.  
Given the above paragraph, perhaps Sega did deserve to go down in the Titanic fashion that it did. The company was known for its dumb decisions, and Panzer Dragoon Saga's limited print run was one of them. Sega had, at first, thought that Panzer Dragoon Saga would be its Final Fantasy VII killer in quality and commercial success. Instead, PDS only sold about 110,000 copies in Japan (where RPGs were king). Those disappointing sales probably paved the way for the ultra conservative printing runs of the game everywhere else in the world.
But there is one more crucial reason why PDS is such an expensive piece of software… 
Sega Will Never be Able to "Remaster" or "Re-release" Panzer Dragoon Saga
In one of the most dumbfounding events in gaming history, Sega managed to "lose" Panzer Dragoon Saga's source code. Yes, Sega lost the source code of what is, arguably, its greatest game of all time. 
In today's age of clouds and back-ups, it is hard to fathom how a game (and hardware company) could lose the source code of one of its most valuable works of art. It makes no sense, and yet, these were the 1990s and Sega was in hellish trouble. Given the well-known incompetence of Sega of Japan's executive branch, it is likely that when Team Andromeda was disbanded their computers and hard drives were misplaced (Sega did re-structure the company and Team Andromeda was one of its casualties).
So, what does this mean for Panzer Dragoon Saga? It means no remasters or ports to newer hardware. Basically, Panzer Dragoon Saga will forever be confined to the Sega Saturn unless Sega decides to remake the whole game from scratch, an unlikely occurrence.  
I know that emulation exists, but in my experience, it is far from perfect. Given the asking price for the game on Ebay and Amazon, emulation will be the common route for most gamers to experience the game these days. Sega could try to reverse engineer the title, but that's also unlikely.
It is shame, but Sega's history with great JRPGs that didn't sell well initially (Skies of Arcadia anyone?) means that a revival Panzer Dragoon Saga is at the bottom of the company's priority list. 
Panzer Dragoon Saga was an Impossible Game Besieged by Tragedy
Team Andromeda and the Panzer Dragoon series were renowned for their brilliance when it came to 3-D on-rail shooters. Japanese role-playing games were huge in the late 1990s, and Panzer Dragoon's universe was rich in character and lore. It made sense for series to go the RPG route, even if it seemed odd given the team's inexperience with the genre.
To make things worse, the team wanted to create a fully 3-D game, which is something that not even the mighty Squaresoft managed to accomplish with its Final Fantasy series until the PlayStation 2 came around. The problem that Team Andromeda faced with going the 3-D route was that the Sega Saturn was ill suited for the task.
In a dumb move by its engineers (and Sega of Japan's executive branch), the Sega Saturn was originally conceived as a 2-D powerhouse even when it was clear by 1994 that 3-D (and not 2-D) was gaming's future.
Team Andromeda, however, was up to the task. Its programmers were second to none, and they knew how to push the Saturn hardware beyond what many thought was possible on the machine.
Panzer Dragoon Saga's Director, Manabu Kusunoki, described the challenge of programming for the Sega Saturn best on an interview with Polygon.com:
The PlayStation had polygon capabilities, but the Saturn didn't. So on the Saturn, what you had to do was to mold a picture into 3D. So, in other words, we didn't have to create a polygon model that didn't have any textures on it. We were able to create images that had more depth to them. I didn't think of it at the time, but our mentality was not that we couldn't do something on the Saturn, but [that] we could do anything on the Saturn if we got creative.
While the director's quote is quite upbeat, the game's development was plagued by hellish 'crunch' hours for team members. Sega executives expected (initially) for the game to beat Final Fantasy VII to the gates and to outsell it, something that did not happen as the game would see a Japanese release on January 1998. By this time the Sega Saturn was already considered a doomed machine, and the game was too different and vanguardist to appeal to mainstream masses in the same way that Final Fantasy VII did.
The game's constant delays (due to its complexity) and low sales resulted in the disbanding of Team Andromeda, but not before the team tragically lost two of its members.
Given the stress of crafting an impossibly ambitious game on hellish hardware that was doomed to fail commercially, it is not surprising that two of Team Andromeda's members met with tragic fates. One of its members, Kazuyuki Iwasawa, died from a motorcycle accident right after the game was released.  
That death could not be directly attributed to the game's strenuous development cycle, but the other team member that suffered a tragic fate committed suicide in the midst of the game's development. His name has been (understandably) withheld in the interviews that I have read about the game, but it would seem that this unfortunate soul might have crumbled under pressure of the Panzer Dragoon Saga's tough development. 
Panzer Dragoon Saga was not destined for success, even if its team miraculously crafted one of the greatest JRPGs of all time, which is a tragedy all in itself.
Is Panzer Dragoon Saga Worth the Money?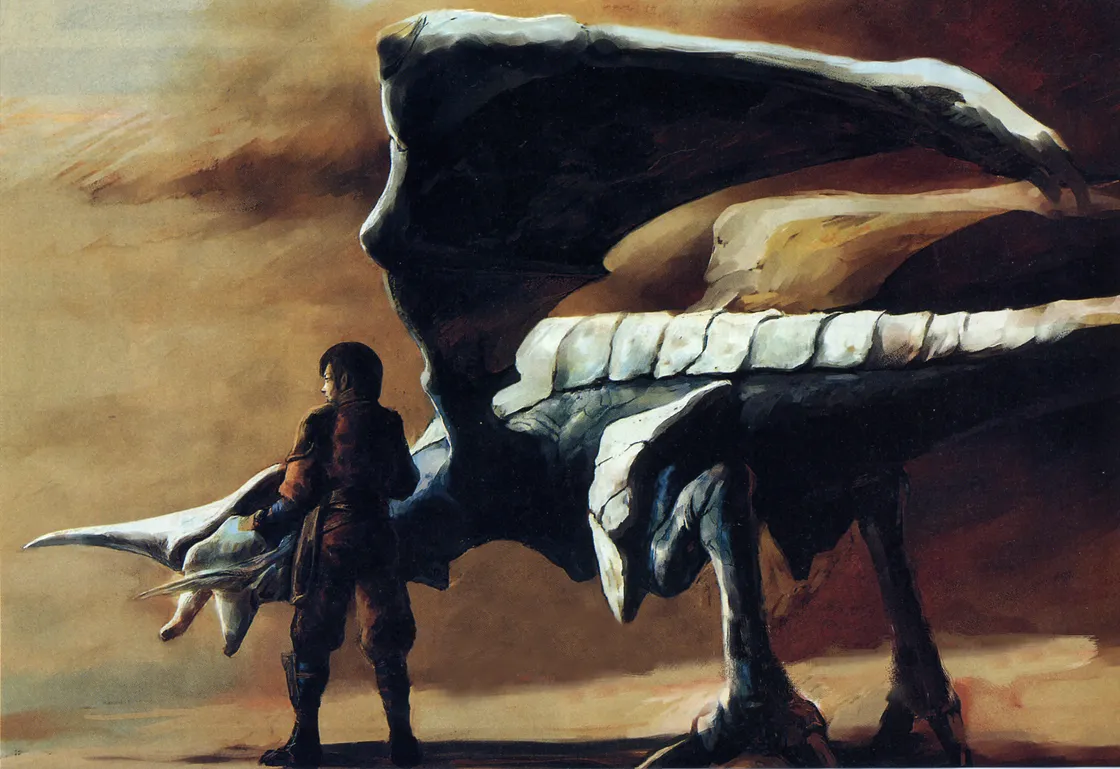 I would be inclined to say that yes, the game is worth the price of admission given its quality. However, this is only true if you are rich or have tons of cash laying around and do not have any other pressing needs. Panzer Dragoon Saga can turn into a $3,500-$4,000 investment as you need the game and a working Sega Saturn to play it.  
My biggest gripe is that every available copy is "used" and you would be paying the kind of money that can get you a decent used car for a game that might not work. Other than that, shame on Sega for losing the game's code and for its lack of interest in remaking or reverse engineering this awesome title for newer audiences.  
Panzer Dragoon Saga's troubled development and release encapsulates many of the reasons behinds Sega's failures. The company poured tons of money and Team Andromeda's skill into crafting a bonafide masterpiece, only for Sega to abandon the game when it was finally complete.
Agree with the author? Couldn't disagree more and are frothing at the mouth to tell him? Leave a comment here, on Facebook or send an email and make sure to follow Never Ending Realm on Facebook, Twitter, and YouTube!