Regrettably, I might have underestimated Baldur's Gate 3's potential as a GotY contender when I proclaimed a few weeks ago that only Starfield remained – as a yet to be released title – posing a serious challenge to Nintendo's Masterpiece (The Legend of Zelda: Tears of the Kingdom).
Baldur's Gate has arrived on PC, and it currently holds a whooping 97 Metacritic rating. For those of us keeping up with the ratings, that's one full point above Tears of the Kingdom's 96 rating. Now, Zelda fans should not panic, as of yet!  Tears of the Kingdom has 145 reviews tallied, an Baldur's Gate 3 only has 18. Chances are that it will not hold up to that score in the long haul, and might even lose 3-5 global points before the review count is finished.
However, as it stands today, Baldur's Gate 3 is offering a challenge to TotK for the Game of the Year honors based on its stellar critical reception. Well done Larian Studios!
PS5 Version of Baldur's Gate 3 to Arrive On September 3…Xbox Series X Fans get the Shaft…Thanks to Series S's Existence
I always felt, from the moment that it was announced, that the Xbox Series S was a bad idea. Why did I feel this way? Well, as an Xbox One X owner, I watched – in agony – as the potential of the box went to waste because its games had to run on the Xbox One S as well, and even newer games like Sonic Frontiers, look worse (missing reflections and visual features) on One X than they do on the much inferior base PS4 (and the slightly inferior PS4 Pro) because the Xbox One S is at the absolute bottom of the hardware totem pole of the Xbox One/PS4 era.
Xbox One X owners – many times – were stuck with higher resolution versions of the One S code. Well, it seems that the Series S inferior specs have finally come back to bite Microsoft, and Xbox Series X owners in the rear end with a major third party release "miss".
While PS5 owners will receive their own version of Baldur's Gate 3 on September 3, Xbox Series X owners, who currently sit on the most powerful home console hardware ever created…will not be able to play the game, as BG3's important (some would say 'vital') split screen co-op mode has proven difficult to implement on the grossly underpowered Series S.
Because Microsoft has a 'silly' (but hard to backtrack from) policy that Series S games must have parity with Series X games' gameplay features, Xbox Series X owners will not have an opportunity to play the game until – at least – early 2024. It is assumed that by then Larian Studios would have figured out how to properly implement co-op split screen gaming into the Series S hardware setup.
Larian Studios is not a massive company, and it seems that its resources were spent on PC, the PS5, and Xbox Series X versions of the game…leaving the – technically difficult to work with – Series S without the required man power to optimize the game for the platform. In turn, this leaves the Xbox Series X version of the game hanging up in the air for the time being.
Should Microsoft Backtrack on its Policies?
Given that games will only grow in complexity as the generation moves onward, and other developers have complained about the way that the Series S is built, Baldur's Gate 3 will likely not be the last game to hurt Xbox Series X owners due to the inability of its less powerful sibling to 'keep up'.
That said, Microsoft already laid its bed when it crafted the machine, and heavily marketed its Game Pass campaign around it. Microsoft basically sold the Series S, as a Series X meant for 1080p displays. Customers who got suckered into that marketing schtick will not be happy at the prospect of Microsoft lifting up its own policies, as it will likely affect the Series S in adverse ways (developers will just move up to the more powerful hardware in most cases, and put no effort into the little machine).
Microsoft has not released official numbers on how many Xbox Series S – as opposed to Xbox Series X – consoles have been sold. Early trends suggested that 1/3 of all Series consoles sold, were Series S machines. Given that Microsoft has sold 21-22 million Series consoles thus far, it is likely that more than 6 million of these underpowered consoles have been sold.  That's a substantial number of Series S owners that Microsoft would have to contend with, if they do backtrack on their policies.
My guess is that they won't, at least not yet, the company remains committed to winning the services race (Game Pass), as opposed to the console sales race – which might have gotten out of reach already – on this generation of home consoles. That being the case, they will keep marketing and supporting the Series S, as a cheaper, but equally 'capable' alternative to the Series X.
Square Enix President: Final Fantasy XVI's Sales Did Not Meet Expectations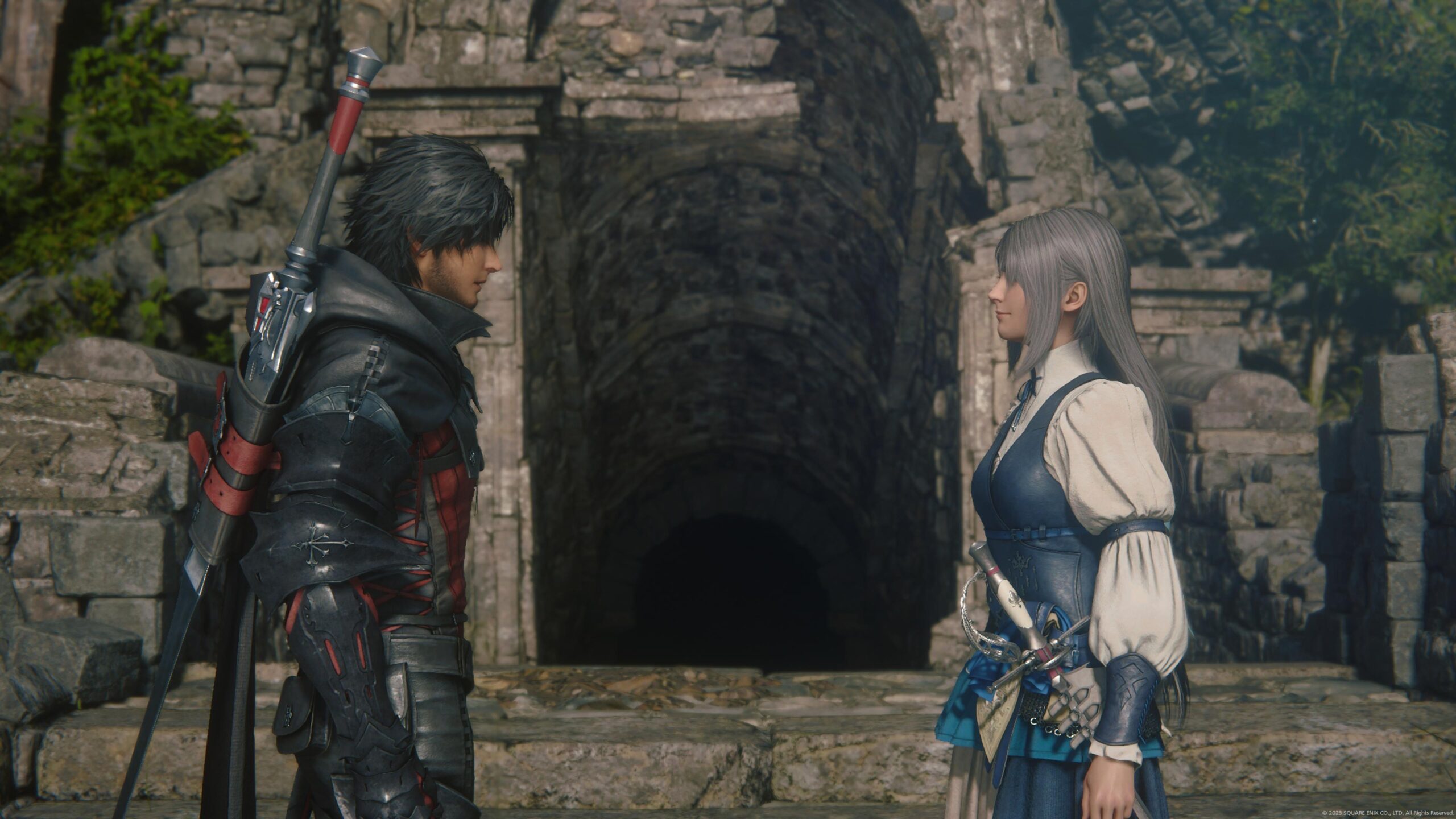 Recently appointed Square Enix president, Takashi Kiryu, shed light on the reasons for why Square Enix's operating profit dropped 79% from ¥14.4 billion to ¥3.0 billion on its latest earnings report. Chief amongst them was Final Fantasy XVI's 3 million unit sales. Many considered this (number of sales) a success, because under normal circumstanes a game selling that much would be good, but under the current market, a AAA title needs to sell much more to recoup its investment.
Final Fantasy XVI was expensive to make, and if it doesn't sell…say 8-10 million copies at full retail price, it might not recoup its cost. Remember, marketing costs can often dwarf actual development costs on these games.
Obviously, Square Enix has other issues, and Forspoken's massive flop dropped the company into a hole that they expected Final Fantasy XVI to dig them out of. So, perhaps the company's expectation  for – what may no longer be a mainstream powerhouse franchise – in 'Final Fantasy' to save them was unrealistic.
Of course, explaining these numbers to the company's investors, Kiryu had to place the blame on some external issue. The issue? The PS5…and its 'slow adoption rate'. In reality, the PS5 is selling well on pace with the PS4. So it is a successful machine (over 40 million units sold), perhaps what Kiryu really wanted to say: "Maybe we should have made FFXVI a PS4/PS5 cross generation title", and perhaps, the game might have reached the lofty sales targets.
Final Fantasy XVI Being a PS5 "Exclusive" Always Baffled My Mind
Go ahead, play the game and you will see that there is no reason for Horizon Forbidden West (A much larger, and more impressive looking title) to run on PS4, and for Final Fantasy XVI's linear, and sometimes subpar looking world to be a PS5 'only' title. Square is not as good Sony's own in-house teams when it comes to optimization, I get that, but FFXVI clearly had roots as a PS4 title. Going 'PS5 only' killed its early sales chances.
Sony paid a lot of money to keep FFXVI as a PS exclusive, so I can see why they (Square Enix) ditched Xbox Platforms, especially the Series consoles whose vast majority of 22 million users might not be into 'Final Fantasy' as much as a segment of PS owners are. Still, there are 130 million PS4's out there, only a fraction of that installed base has switched to the PS5. Square Enix botched an opportunity there.
This is not the first time that Square Enix fails to meet, and is 'disappointed' by sales numbers of its IPs. However, a 79% drop in operating profit will change some minds, and decision making processes within the company. Will Final Fantasy VII: Rebirth change Square Enix's finances for the better? Stay tuned!
Agree with the author? Couldn't disagree more and are frothing at the mouth to tell him? Leave a comment here, on Facebook or send an email and make sure to follow Never Ending Realm on Facebook, Twitter, and YouTube!