Japanese Role-Playing Game fans have been on fire lately on social media given the news/rumors of an upcoming Chrono Cross Remake/Remaster. Many of these fans cried tears of joy at the news, while others swallowed the bitter pill of disappointment, as their favorite JRPG didn't get the 'remake' call.
Thus, we have compiled a list of JRPGs that we feel deserve a remaster/remake based on my personal preference, but I also took into account NER fans' preferences.
By the way, I am only listing five games here, I know there are many PS1/SNES era JRPGs that were great, and many that were not, but were cult classics all the same. Let us know in our comments section on FB, IG and Twitter if your favorite titles 'that should get remastered' did not make our cut.
*Editor's note: Readers who already enjoyed our  "Five RPGs from the 1990s That Should be Remastered" can take this list as 'part 2' follow up to that article.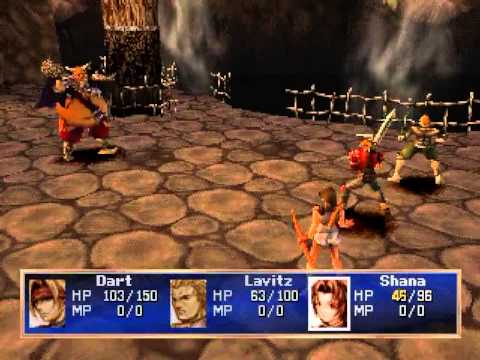 So, if you have read my work, you know that I am not a fan of The Legend of Dragoon. I played the game two decades ago, and at the time, like most critics everywhere, I felt that it was just an average (mediocre) JRPG. I still feel the same way about it today, 20 years the wiser.
However, I cannot ignore the cries and pleas of its surprisingly loyal fan base on our site's social media accounts.  The fervor of its loyal fan base is an impressive thing to see, and experience.
Chances of a Remake/Remaster: Of a proper Remake? I would say 0%. I am not hating here, the truth is that Sony seems to have moved on from its Japanese AAA projects. Sony closed Japan Studio this year, which is the studio that made The Legend of Dragoon. If they would have closed Japan Studio based on The Legend of Dragoon alone, I would have not been surprised, as LoD flopped in Japan, and was not a critical darling on Western shores.
However, Japan Studio was responsible for one of the greatest games of all time in Shadow of the Colossus (PS2), and had lent a hand in countless of other successful Japanese PlayStation games, many which were JRPGs. Sony closing the studio down shows a commitment towards its western AAA studios, which admittedly, have carried the brand for the past decade and half.
None of the above bodes well for a The Legend of Dragoon remake. We can add to the game's stunted remake chances that the LoD petition has never gotten close to reaching 100,000 signatures. A milestone number that would at least capture Sony's attention in regards to the forgotten IP.
That said, I think a 'Remaster' in the vein of Final Fantasy IX, VIII, etc. is quite possible, especially if the Chrono Cross Remaster does well when it is finally launched. Sony (like all companies) likes money, and I don't think that remastering LoD for a digital only release would be that expensive of an undertaking.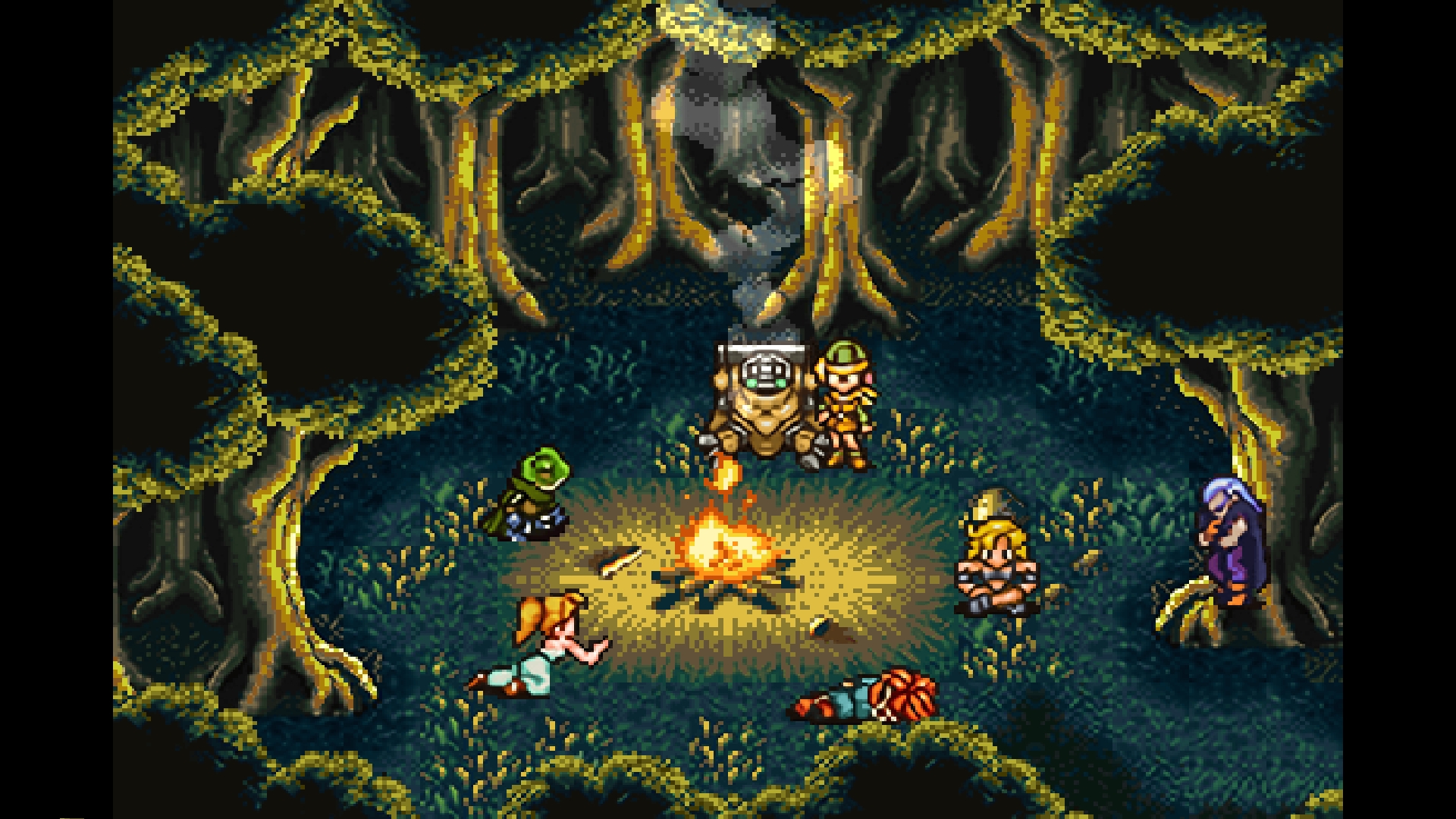 I love Chrono Trigger, it has a good clam for being the greatest turn-based JRPG of all time. Personally, only Ocarina of Time, Skyrim and Super Mario 64 are games that, off the top of my head, I would say are my favorites over it. However, I was shocked when many fans on our social media platforms preferred a remake of this game over Chrono Cross.
My shock comes from the fact that Chrono Trigger is perfect as it is, and consequentially, the fear that a 3-D remake might damage that perfection. Chrono Trigger continues to shine as an example of 2-D SNES perfection, and as a masterclass in proper turn-based combat and multiple ending story-telling.
Chances of a Remake/Remaster: Actually, given Chrono Cross's apparent resurrection, I don't think that the chances of Trigger getting remade over the next decade are bad, at all. Square Enix is well aware about Chrono Trigger's 'GOAT' reputation with western JRPG fans, and if the company has brought back far more 'obscure' titles like Saga Frontier, I am sure that a Trigger remaster has been talked about at some point.
As I discussed with LoD, but perhaps even more so in this case, Chrono Cross' success (in remastered form) will likely determine how quickly we get a remaster/remake of Chrono Trigger. Square Enix would not miss an opportunity to cash in on a red hot "Chrono" revival, right?
 3. Xenogears (1998, PlayStation)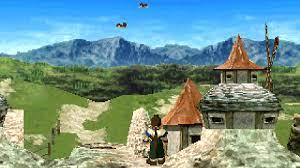 This one is a long shot, mainly because Square Enix owns the IP, and Monolith Soft has moved on, and is currently with Nintendo working on its commercially successful Xenoblade franchise.
Still, Xenogears is one of the best JRPGs of all time, and this is a distinction that it earned in spite of suffering from a terribly rushed second act (disc). The fact that we never got a proper 'Disc 2' conclusion for this wonderful tale (the most ambitious story in a JRPG ever) is reason enough to justify its placement on this list.
Those of us who have played Xenogears on a PS2 with the "texture smoothing" option on, can confirm that this game would look amazing if it were to be remastered in high definition.
Chances of a Remake/Remaster: With in the realm of possibility, at some point. It is likely that Monolith Soft wouldn't be involved, but they wouldn't need to be since Square Enix should have the source code in its possession.
The bigger question is: Will Square remaster the game as it was, or will the publisher make an effort to deliver a complete "as it should have been" section of the game covering the events that took place in the infamous 'Disc 2'?
It is hard to say how large the demand for a Xenogears remaster would be, but I would assume that it would do at least as good as Saga Frontier given the game's cult, and critical hit status.  It doesn't hurt that Monolith Soft has continued to deliver stellar games in the 'Xeno' universe, as the 'Xeno' fanbase has kept growing.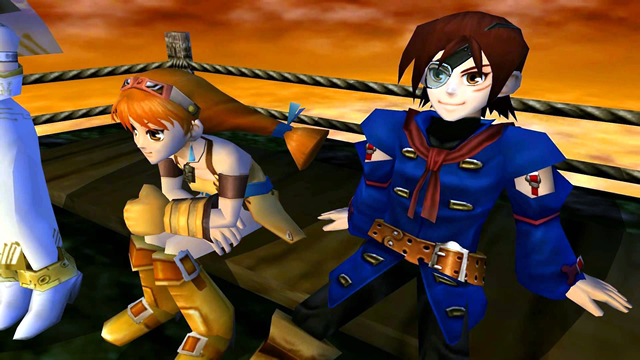 Out of all of the games listed here, Skies of Arcadia is my personal favorite, and the most deserving of a Remake/Remaster given the fact that along with Final Fantasy IX, SoA is probably the greatest turn-based JRPG of the last 20 years.
The game is fully polygonal, and a Dreamcast title (so it doesn't look that old), a simple HD facelift would do the trick for me. If Grandia II (the inferior of the two DC greats) got a remaster, why shouldn't Skies of Arcadia get one?
Chances of a Remake/Remaster: It pains me to say this, but slim to none. Skies of Arcadia did not sell well on the Dreamcast (90,000 copies), and Sega's mind bending decision to port it to the GameCube, instead of the more popular PS2 might have been the last nail in the coffin for this great classic.
Apart from that, and perhaps due to that (the low sales), Sega has completely abandoned Skies of Arcadia, and I don't foresee a reappearance of the game save for some sort of Sega "3-D Classics" collection type of thing in the near, or far off future.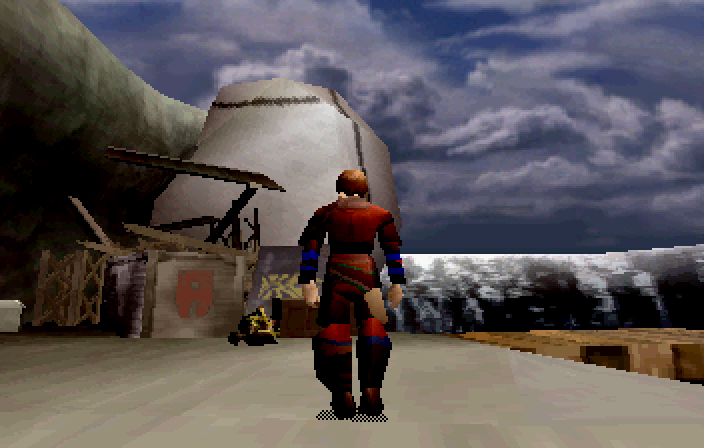 By default, Panzer Dragoon Saga will always be the JRPG most worthy of a Remake in any list that I make. The fact that its source code was lost, few copies were made, and getting a copy of it these days would cost you a small fortune (a few grand) makes a remake of this legendary title (that almost no one played) a necessity .
Chances of a Remake/Remaster: Of all the titles listed here, Panzer Dragoon Saga might be the hardest one to remaster simply because Sega would have to resort to emulation. This leaves only one other option, which would be to properly remake the game, and Sega doesn't seem to keen in bringing back its old line up of JRPGs to fore-front.
PZD with modern visuals would be an expensive undertaking, and correct me if I am wrong, but Sega is not necessarily known for 'fan service' these days. While Hardcore heads like me would gobble up a Panzer Dragoon Saga Remake, the majority of casual gamers will not, and that is probably why…23 years later (and counting) Panzer Dragoon Remains the White Unicorn of RPGs …unless you are rich, that is.
Agree with the author? Couldn't disagree more and are frothing at the mouth to tell him? Leave a comment here, on Facebook or send an email and make sure to follow Never Ending Realm on Facebook, Twitter, and YouTube!