Editor's Note: We have read your comments from our previous "Games That Will Cost You a Kidney" features, and most have been positive, and thoughtful. However, some of our readers have complained that a few of these games "do not cost a literal kidney" because they could be found for much less than $600 in some instances. 
Their complaint is valid, but this feature was not necessarily created to seek out the most expensive and rarest of games (even though we try), but to raise awareness and give the spotlight to games that have gained monetary value over time. Many of the games featured here are JRPGs, because our site has a large segment of JRPG fans. 
If a used game from the 1990s costs over $150 today, even without its original packaging, then that game could be selected for this feature. After all, for many of these games many of us paid $19.99-$39.99 more than two decades ago. The fact that these games cost as much as a home console these days is something that we want to discuss on this feature. 
We apologize ahead of time if some of the chosen titles for the weekly series are not necessarily as costly as literal "kidney" transplant. 
At first glance, Alundra is not that expensive. A physical copy of the can be easily found on Amazon between $150-$200. However, there is a catch. Very rarely will you find a copy of the game with its original case, map, and booklet for less than $349. 
Ebay is another story. If you are lucky, you can find a used copy of the title with all of its materials for under $200, but a new copy will cost you over $500. A seller on Ebay has a graded copy of the game (brand new sealed) for $3000.  
Why is Alundra so Expensive?
 
For starters, it is a Working Designs release. Not only are those scarce these days, but the company went above and beyond the call of duty when it came to packaging its games, and Alundra is no different. Unlike the Lunar and Arc the Lad packages, Alundra came bare bones (by comparison) with a disc, map, and booklet.  
However, unlike other PlayStation games of the era, Alundra's packaging still had a premium feel to it with a metallic look to the artwork in the case. The case included gold and silver painted fonts and superior booklet paper and cover quality than most PS1 games not published by Working Designs. 
Alundra was a packaged as a collectible game, and owners of well-preserved copies are understandably charging an appropriate sum of money for their copy of the game. 
Like most Working Designs' published games, Alundra did not sell a ton of units. The game sold about 230,000 copies worldwide. This number makes it a much easier and cheaper find than say, Panzer Dragoon Saga, but it remains a scarce commodity that few people have played (even though the game is on PSN) and even less have owned. 
The Working Designs published copies amounted to 130,000 which were sold in NSTC territories. 90,000 units were sold in Europe, but the European copies were published by Psygnosis instead.  
Alundra could be a lot more expensive than it is, but since the game has been available on PSN since 2012, its price has remained relatively low. The game still remains more expensive than the average Squaresoft RPG from the same time period.  
Is Alundra Worth its Price?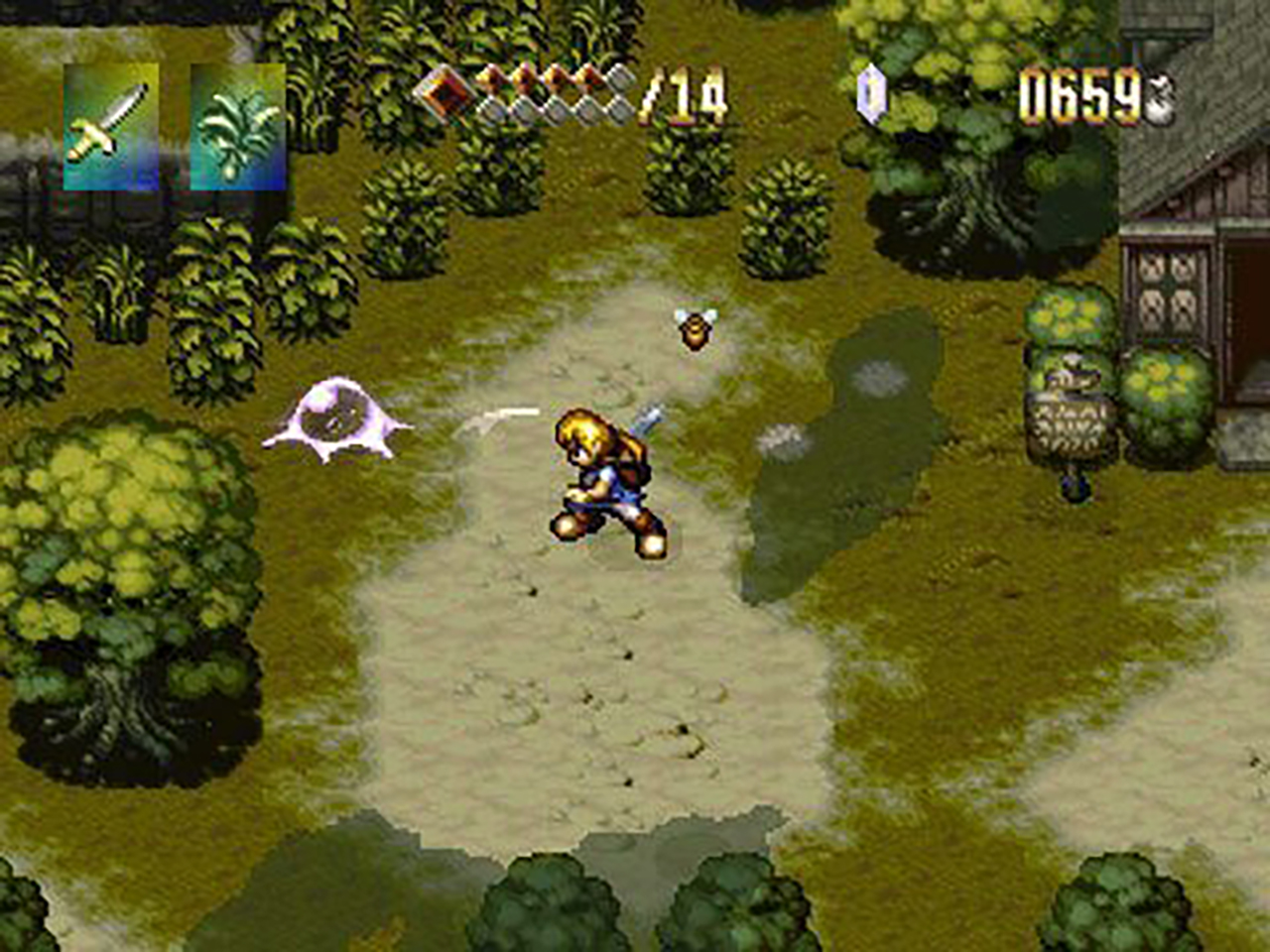 Yes. We have reviewed the game on this site, and I have personally declared it my favorite 2-D Action-RPG (yes, I think it is better than The Legend of Zelda: A Link to the Past). However, that "yes" only applies to $200 (or cheaper) copies of the title. I understand that sealed copies of games are a long term investment, but for $3000 dollars you could potentially get something else that is even rarer to find (Panzer Dragoon Saga?). 
On that note, Wata graded JRPGs are expensive. Final Fantasy VII is going for $11,900 dollars on eBay in sealed graded form. But Final Fantasy VII has a history of greatness and market impact that no other JRPG on the PS1 can match. Alundra was a more of a dark horse.  
Being that you can find, if you look hard enough, copies of Alundra with the booklet and case anywhere from $200-$250, that would be the route to go for me. I believe that the game is worthy of the price point based on Working Designs' translation and the actual quality of the game alone.  
Unless you are really big on collectible games, and you intend to leave these titles as a financial gold mine for your children, I would steer away from graded copies given their incredibly high asking price.  
I think Alundra is a game meant to be played, and as such, a used copy of the disc alone (in working condition of course) is worthy of a purchase.  
A decent collectible copy of Alundra will not cost you a kidney, but it will cost you about as much as an Xbox Series S. That's a price that not many are willing to pay for a single game, no matter how good it might be. However, Alundra is a brilliantly designed 2-D relic that no action-RPG fan should miss. 
Agree with the author? Couldn't disagree more and are frothing at the mouth to tell him? Leave a comment here, on Facebook or send an email and make sure to follow Never Ending Realm on Facebook, Twitter, and YouTube!