I can never write enough about the Legend of Zelda: of Ocarina of Time, as it is my favorite game of all time. Thus, on my weekly internet search about the game and its development, I ran into a rather interesting Shigeru Miyamoto "Iwata Asks" interview. 
The interview is part of a long string of amazing interviews conducted by late Nintendo president, Satoru Iwata. The aforementioned interview dealt with the launch of the Nintendo 3DS, and not necessarily with Ocarina of Time itself. However, given the importance of Ocarina's 3DS remake to Nintendo's popular portable system, Iwata felt obliged to ask a very important question to Nintendo's, and the industry's, most prolific game creator.  
What Makes of The Legend of Zelda: Ocarina of Time Special?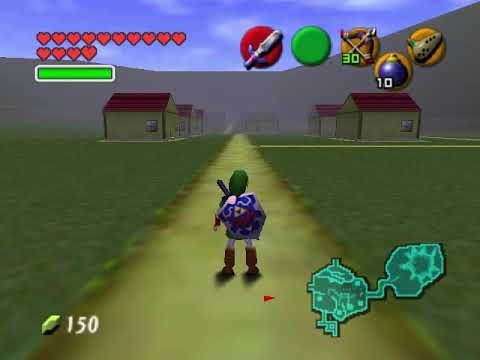 Miyamoto revealed in the interview that The Legend of Zelda: Ocarina of Time was the Zelda game that he had been "most deeply involved" with as a game creator. Iwata considered Miyamoto's hands-on investment in the game's development a key factor in its overall quality stating that his deep involvement in Ocarina's development might have been the reason for the game's all-time greatness.  
Iwata proceeded to elaborate further on why he thought Ocarina of Time was such a special game, "It seems as though Super Mario 64 and Ocarina of Time laid the foundation for modern 3-D games, to a great extent. I think that 3-D games from widely different genres were influenced by those two."  
Mr. Iwata was more than right on his take. Those of us who have been playing games since the late 1980s early 1990s will remember that before Super Mario 64 arrived on the scene, 3-D games weren't very good. Miyamoto and Nintendo EAD wrote the book on how to make a proper 3-D game with the Nintendo 64's first must own title.
"One of the biggest features of Ocarina of Time maybe that it has so many firsts packed into it." Miyamoto explained.
If you were alive and old enough to know and play video games in 1998, then you know that Ocarina of Time was a pioneer for video games on different fronts.  
A Game Not Built from a Story but from Elements and Composition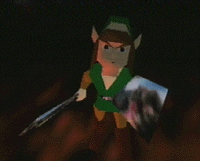 Ocarina of Time is the first Zelda game to feature an elaborate storyline with tons of dialogue from NPCs. Despite being the first Zelda to feature a fleshed-out plot, for Shigeru Miyamoto, the game's story was secondary to other crucial elements in Ocarina of Time, "The foundation (of Ocarina of Time) lies in the puzzles that have appeared since the first game. It is taking that traditional series material and skillfully transposing it to 3D that makes the game The Legend of Zelda. When we took series elements and used 3D composition, things just got more and more interesting."  
Still, the story of a child becoming an adult that we all know and have come to love was done with care. The Legend of Zelda: Ocarina of Time has "People who watch over the protagonist." As well as many encounters and partings, and three love interests.  
Miyamoto felt that he and Nintendo EAD protected that plot structure, but that those elements alone, scattered throughout the physical virtual landscape of Ocarina's world would not have amounted to the magical product that we received.  
Ocarina of Time is the "Freest" Zelda Game
Miyamoto told Iwata that another element that makes Ocarina of Time unique is that it was the most primitive and freest Zelda game that he had ever worked on.  
The interview being analyzed in this article took place more than a decade ago, many years before Breath of the Wild was on Nintendo's radar. That said, I am not sure Miyamoto would change his tune about Ocarina being the freest Zelda, as most of his explanation for that statement is focused on the development side of things, rather than on the finished product.
"Ocarina of Time was the most primitive, and the freest. That's all there is to it. It isn't that subsequent games lost that freedom, only that the games that were put out later simply had more things which needed to have attention paid to them. Of course, even Ocarina had traditional elements dating up to The Legend of Zelda: A Link to the Past for the Super Nintendo, so it wasn't completely free. It's just that it was the first 3D Zelda game, and we would be able to explore what would be most interesting about making it in 3D without worrying about much else." Miyamoto finalized on why he thought Ocarina was the Zelda game that offered the team the most freedom.  
So, is The Legend of Zelda: Ocarina of Time the Most Special Zelda Game?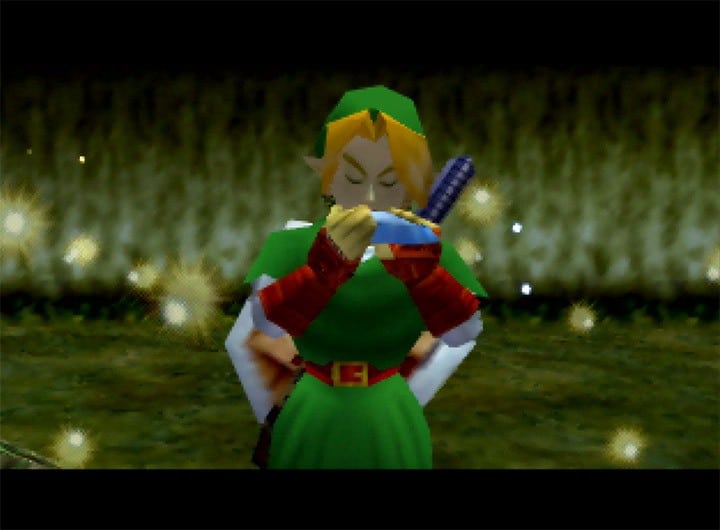 There is a certain magic to being first, and the Legend of Zelda: Ocarina of Time was not only the first 3-D Zelda, but also the first to pioneer many gameplay elements that would later populate modern open world action RPGs and action-adventure games.  
Iwata made it a point to explain that Ocarina of Time is not special because it is better than other Zelda games, or that the other games were not being valued properly. However, Ocarina being the first 3-D game in the series will always hold weight in discussions about its legendary status.  
"That (Ocarina's status as the first 3-D Zelda) is just the same as with the first Star Wars: the first one really is special. It isn't about with one is better." Miyamoto explained.  
So, there you have it. Yes, Ocarina is the most 'special' because it was the first. Gamers born in 1995 and beyond will not understand how Nintendo EAD and Miyamoto pioneered and worked their way into uncharted territory. To quote Miyamoto, "Star Wars really is special." But for it to be special it had to have been your first (or an early) experience with a Sci-Fi film during the late 1970s and 1980s. I doubt kids today would appreciate how magical the film was.
Modern day kids might watch the Nintendo 64 version of Ocarina of Time and chuckle at the primitive graphics and simplicity of its world. They will never understand how Ocarina of Time was the holy grail of home console visuals in 1998.  
Those early days of the 3-D era were magical and full of unexpected discoveries for gamers who lived and played through those wonderful years, but it was a magical time filled with unlimited possibilities for game developers as well.  
Agree with the author? Couldn't disagree more and are frothing at the mouth to tell him? Leave a comment here, on Facebook or send an email and make sure to follow Never Ending Realm on Facebook, Twitter, and YouTube!