This one was a fun article to write and one that required a great deal of thought. The 1990s were filled with JRPGs, and most titles of the era received sequels…even within the span of a year or two after the release of the first game in their respective series.
The games listed here are perhaps the most popular (and in some cases the best) JRPGs that never received a proper sequel. Most games in the list were PlayStation 1 classics, but some post 32-bit era JRPGs did make the list!
5. The Legend of Dragoon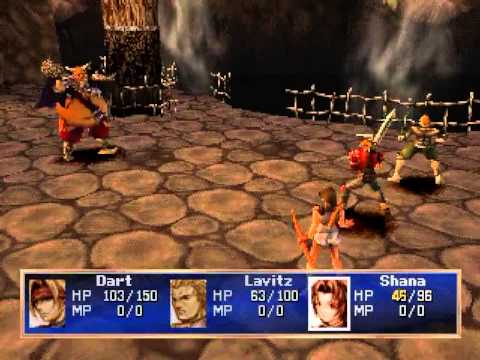 This one could be the most controversial entry here. Mainly because out of the five games listed, The Legend of Dragoon is clearly the worst title on the list. It scored low on our review, and within Metacritic's own ratings to boot.
That said, ironically, the game might be the most sought after, and requested title in terms of a sequel as well. The game's fans have been clamoring for a proper follow up or remake for more than two decades, and at this point, the odds are hugely stacked against such as sequel ever happening.
For one, while The Legend of Dragoon sold about 1.86 million copies to date (VGchartz). That number takes into account digital sales of the game. The game sold 1.3 million copies on the PlayStation 1, and for a game that cost as much to develop and market (as a Final Fantasy game),  LoD was considered a bit of a commercial failure despite the high sales numbers.
In other words, the game did not recoup its investment, as Sony expected Final Fantasy 'like' numbers from the title. This is what really doomed The Legend of Dragoon. Sony saw no future for the franchise, and buried it.
The recent closure of Japan Studio (the developers behind LoD) does not bode well for the prospects of a sequel either.
Then there was the matter of Legend of Dragoon's pedestrian critical reception. Sony might have given LoD another go if it had been deemed a "masterpiece" upon its launch. But it wasn't, many critics called it a Final Fantasy VII clone, with others unfavorably comparing it to Squaresoft's own 2000 release, Chrono Cross.
Over the next two decades, The Legend of Dragoon would garner a cult following, and given how often the game comes up in our page discussions, the game has certainly earned a spot on this list.
The Legend of Dragoon did not sell as well as Sony expected, and it wasn't not a critical success, but fans have been demanding a sequel (or a remake) for decades, and as such, the game deserves some sort of revival.
4. Lost Odyssey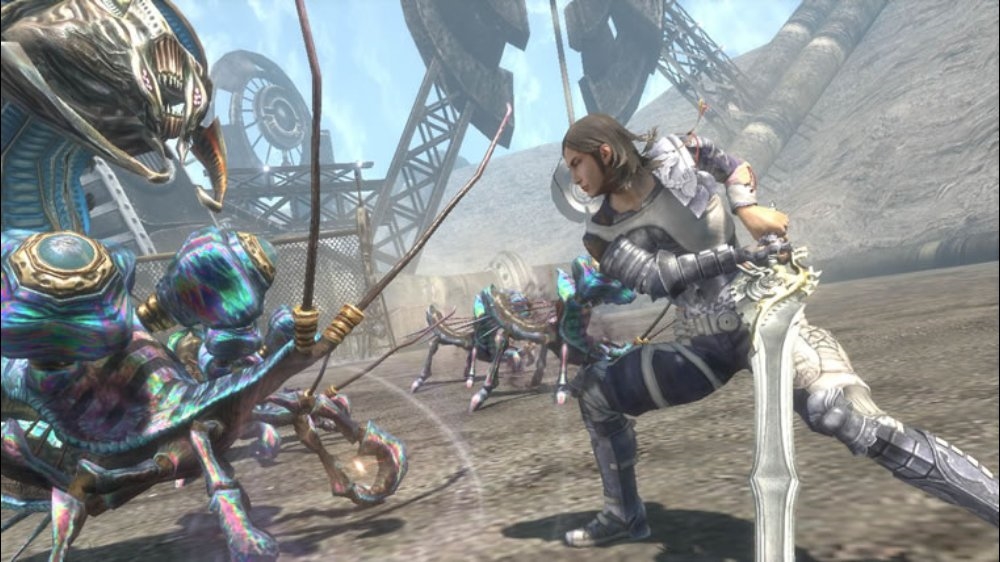 Lost Odyssey, was Sakaguchi's high production value attempt at crafting a JRPG within the Final Fantasy mold outside of the Final Fantasy series. It was a modest critical success. The game did look, sound, and play like a Final Fantasy entry should, and it did some good things in terms of storytelling.
Apart from that, the game did not sell well. That said, it did move 900,000 units world wide. This was a lower than expected number for a title that many considered going into its launch the real sequel to the Final Fantasy series. By contrast, Final Fantasy XIII would go on to sell 2 million units on the Xbox 360 alone.
Lost Odyssey wasn't a proverbial flop, but it probably didn't sell well enough for Microsoft to stick with Mistwalker, and thus, Lost Odyssey never received a sequel.
It could be that by design, Sakaguchi didn't want to start a new franchise with the title. The game focused on human emotions and thanks to a novelist hired specifically for the project, Lost Odyssey managed to touch and pull some heart strings that other JRPGs hadn't been able to before.
Lost Odyssey was a mixed bag, it played like the Final Fantasies of old, but had a few visual glitches in an otherwise impressive technical package. The storytelling in the game itself was not quite as well done as it had been in Final Fantasy X. Thus, the brunt of the story's heavy lifting was done by the short stories written for the game by the novelist.
Sakaguchi would end up making another "AAA" for the Wii, after Lost Odyssey, but he never showed interest in continuing the game as a franchise and neither did Microsoft.
Lost Odyssey was the closest that we got to a proper "Final Fantasy XI" and I would have loved for Sakaguchi and team to have taken another swing with this universe in the form of a Lost of Odyssey 2 game.
3. Xenogears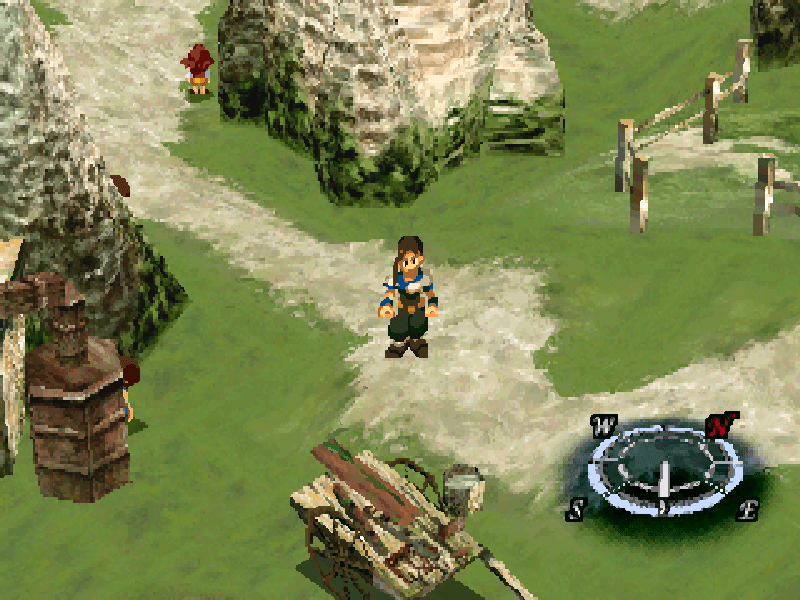 Xenogears, is perhaps, the most ambitious JRPG of all time. What most people don't know is that its creators intended for Xenogears to be "Episode V" in a six episode saga. So yes, Xenogears could have been much more than it was, if only Squaresoft would have had faith in the potential franchise.
Yes, we did get Xenosaga thanks to Namco, but the three episode series was not exactly the franchise  that Xenogears' creator Tetsuya Takahashi had intended when he first envisioned Xenogears from conception with his wife Soraya Saga.
So why didn't we get Xenogears 2, or maybe Xenogears Episode VI (or IV)? The answer is simple: Final Fantasy.
Xenogears' budget was cut short, and the game was forced out of the gates with a makeshift "disc 2", as Tetsuya was forced to cram in hours upon hours of storytelling in quick fashion in order to give the game (and Xenogears 'the would be'franchise) a proper conclusion. He understood that Squaresoft's priorities lied with the more commercially attractive Final Fantasy brand, and delivering only one disc of Xenogears would have destroyed the game for the many fans that eventually loved the title.
Rumors abounded that Xenogears failed to sell a million copies, so Squaresoft canned the project sending Takahashi away from Square in order to form Monolith Software (which is currently owned by Nintendo).
However, the game has sold about 1.4 million copies to date, so it is unclear whether there was a time frame from "launch" set for the game to achieve the 1 million unit feat. At that time, Squaresoft was also sinking money into its future featured film flop, Final Fantasy: Spirits Within. It would seem that a project (outside of the Final Fantasy series) as ambitious as Xenogears was not a priority for them.
In a turn of poetic justice, Spirits Within bombed, and Squaresoft nearly ended up bankrupting itself because of the film. The entire debacle prompted a merger with Enix, and FF creator Hironobu Sakaguchi would end up leaving the company after his monumental failure as a film director.
Maybe, just maybe, Squaresoft would have been better off trusting the Xenogears brand, as opposed to the doomed Final Fantasy themed CG film.
2. Alundra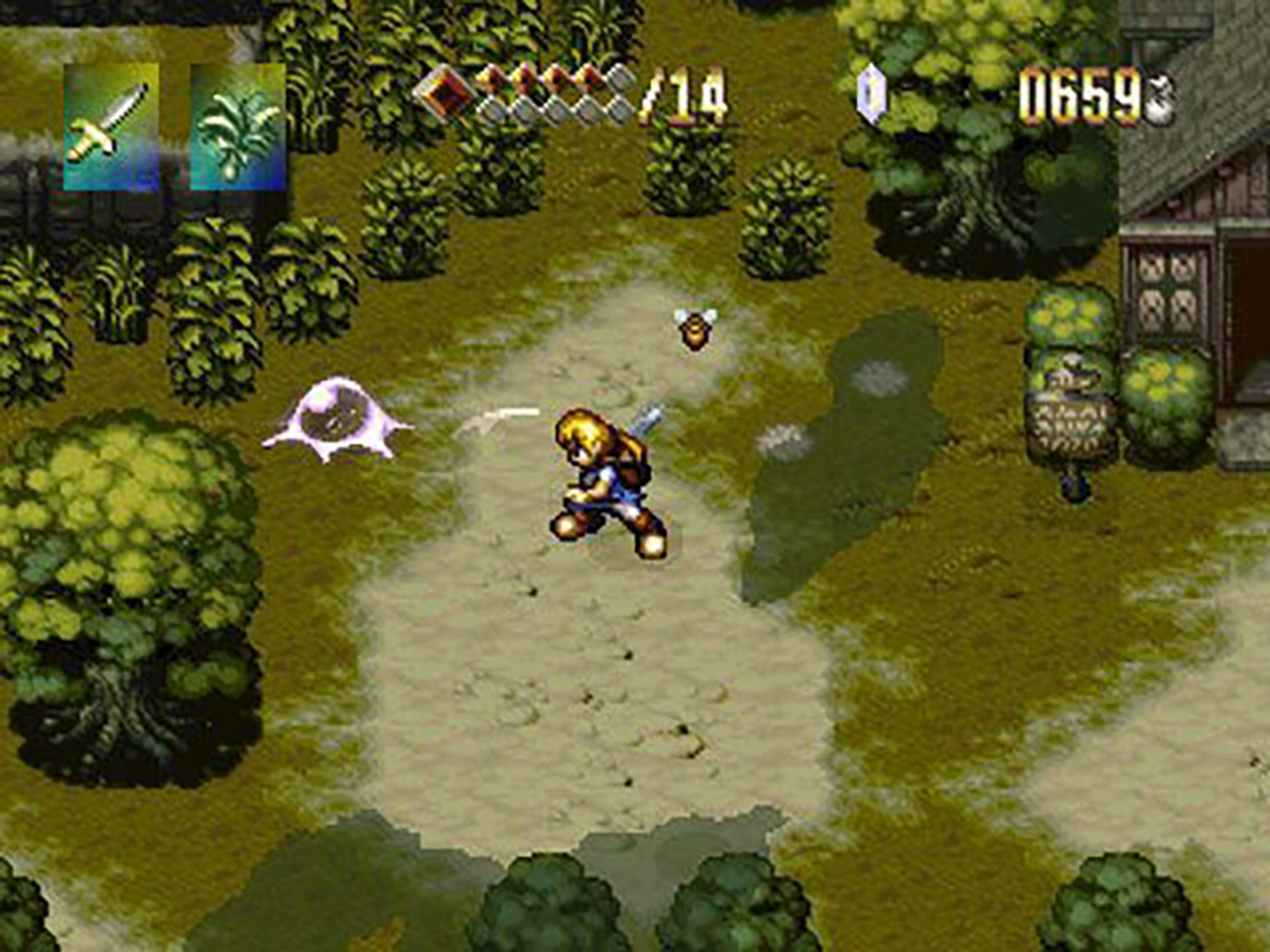 I know, before some of you scream: "But, But! Alundra 2!" Know that Alundra 2 has nothing to do with Alundra, its universe, or its characters. In fact, I consider the entire game a travesty when compared to the incredible first game.
What is most disappointing is that the first game ends with Alundra (our protagonist) leaving for a new land in search new adventures.
Legend has it that Alundra continues to walk today in search of adventures because Matrix Software inexplicably abandoned the project in favor of a 3-D action-RPG starting "Flint", a game which was later promptly labeled "Alundra 2" in order to cash in on the goodwill generated by the amazing original title.
Perhaps Alundra was a victim of its era. A masterpiece in 2-D design released at a time where 3-D was all the rage. Alundra would go on to sell a paltry 230,000 copies, which is a criminally low number for such an amazing piece of software. The game was better than The Legend of Zelda:  A Link to the Past (granted, I am not a big ALttP fan).
I would have preferred proper 2-D sequel to Alundra than the nefarious Alundra 2, and that's saying something because I hugely prefer 3-D over 2-D gaming. The name "Alundra" would go quietly into night after the commercial flop of the second title which pulled similar anemic numbers to the first game commercially.
Quest 64 sold 470,000 copies…think hard on that (and try not to cry).
1. Skies of Arcadia

Skies of Arcadia is number one on this list  for a variety of reasons. First, it is the best game on this list in terms of critical reception with only Alundra and Xenogears  having a case for being as good. Second, it is the one game that is the hardest to find by legitimate means, though Alundra is pricier.
The way Sega handled Skies of Arcadia is criminal. The game was by far the best Dreamcast JRPG, and perhaps the best JRPGs of the 2000s. Yet, it sold poorly, despite glowing reviews.
Grandia 2 was great, but it was hardly half the game that Skies of Arcadia was, and yet, it sold  (200,000 to Skies of Arcadia's 90,000) thousands of copies more. Skies was poorly marketed, and Sega would make sure that the game would die a terrible death in the infertile JRPG grounds of the Nintendo GameCube.
The fact that Sega didn't port the game to the PlayStation 2 is mind boggling to this day, but the GameCube port, which was excellent, all but sealed Skies of Arcadia's grim fate.
More than any other game on this list Skies of Arcadia deserved a sequel, and it deserves a remaster today. However, in true Sega fashion, Skies of Arcadia joins Panzer Dragoon Saga as a great of the past, relegated to live for eternity as a Dreamcast and GameCube disc.
Sega might have had in SoA the best JRPG of the last 22 years, but the company certainly didn't act like it.
Agree with the author? Couldn't disagree more and are frothing at the mouth to tell him? Leave a comment here, on Facebook or send an email and make sure to follow Never Ending Realm on Facebook, Twitter, and YouTube!