Much like many RPG series, Final Fantasy is a series that has a huge amount of weapons in it. Most main characters have their iconic weapons, and the same goes for enemies as well. This week, we wanted to take a look at five of the best weapons Final Fantasy has to offer.
Ultima Weapon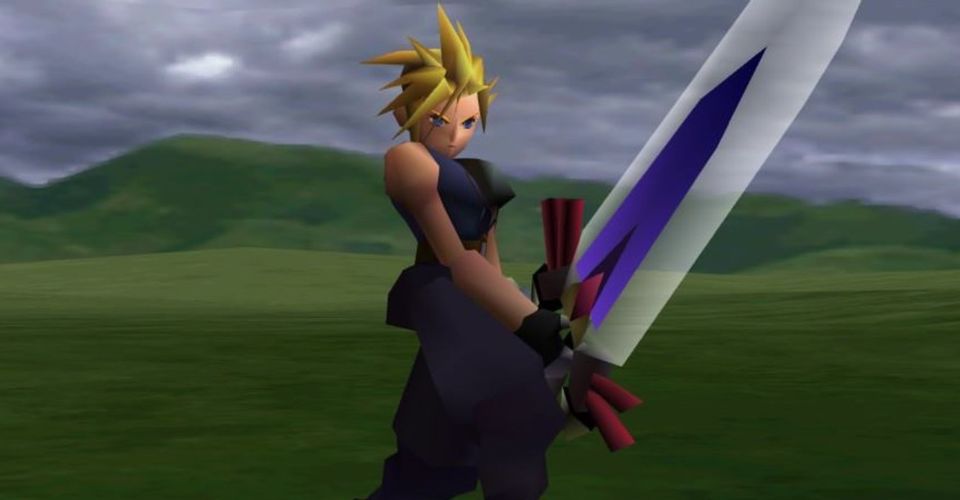 The Ultima Weapon is the series' reoccurring powerful weapon. It is almost always obtained by defeating a difficult optional boss or finding other rare items first. Much like the spell with the same name, the Ultima Weapon is one of the strongest weapons in any Final Fantasy game.
The Ultima Weapon first appeared in Final Fantasy VI and since then, has been in every game in the main series. The more HP the wielder has, the stronger the Ultima Weapon will be.
That makes this weapon a must-have. As your character's level and HP increase, so will the strength of this weapon. It is an amazing weapon to have in any Final Fantasy game. If the challenge to obtain it is not enough incentive, than the weapon itself should be. It is well worth the effort.
A few of the most popular Ultima weapons include Cloud's in Final Fantasy VII and Tidus' in Final Fantasy X.
In Final Fantasy VII, the Ultima Weapon can be obtained by defeating the Ultimate Weapon. The Ultima Weapon is the strongest weapon in Final Fantasy VII. It has an attack power of 100, a hit rate of 110. It also gives +24 Spirit and +51 Magic. The weapon also has 8 Materia slots.
In Final Fantasy X, Ultima Weapon is the original name for Tidus' Celestial Weapon, Caladbolg. Like previous Ultima Weapons, it will deal more damage the more HP Tidus has. It can also be upgrade by using the Sun Crest and Sun Sigil items.
Excalibur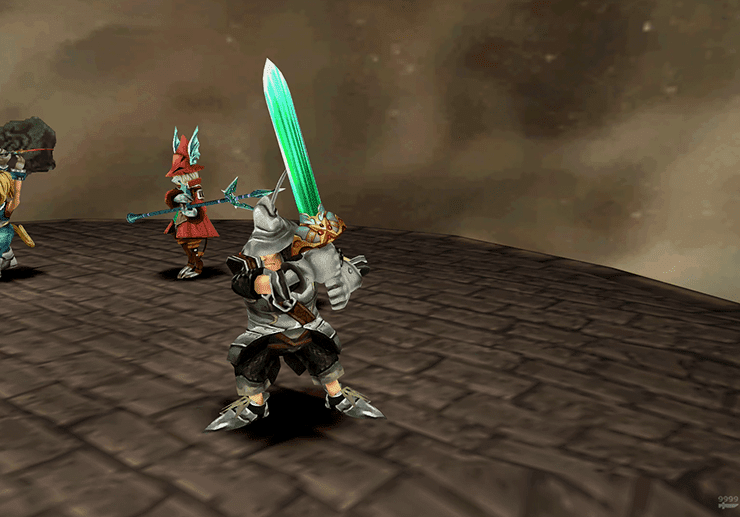 Excalibur is another reoccurring weapon within the series. It is generally associated with the Holy element. Excalibur is one of the most powerful swords in any game. In some games, an upgraded version exists called Excalibur II
In Final Fantasy IV, it is one of Cecil's ultimate weapons. This serves as the most powerful version of Excalibur. It will provide Cecil with 120 Attack, 99 Accuracy, and 10 Strength.
Some other famous appearances of Excalibur include Final Fantasy IX, Final Fantasy VII and Final Fantasy XII.
In Final Fantasy IX, it is one of Steiner's ultimate weapons. Here, it is Excalibur II and it is also the most powerful weapon in the game. It is extremely difficult to obtain, because you have to make it Memoria under 12 hours. It will teach Steiner Minus Strike, Climhazzard and Stock Break.
In Final Fantasy VII it is the sword used by Arthur in the Knights of the Round summon. In Final Fantasy XII, it is considered the third most powerful greatsword in the game.
The Masamune
This weapon also appears in multiple entries. It is usually the most powerful katana in any Final Fantasy game. Arguably the most popular representation of this sword is through Sephiroth.
While Sephiroth wields this sword, it is a force to be reckoned with. It is extremely powerful, and not obtainable by Cloud or any other party member. Sephiroth is said to be the only one capable of using this legendary sword effectively.
During the flashback with Cloud and Sephiroth, you are able to see that the sword has six Materia slots, a 255 hit rate and 99 Attack power. It also has a 100% critical hit rate.
The Masamune is inspired by Japanese culture. The design is based off of an ōdachi, which were katanas used by the samurai of feudal Japan.
Death Penalty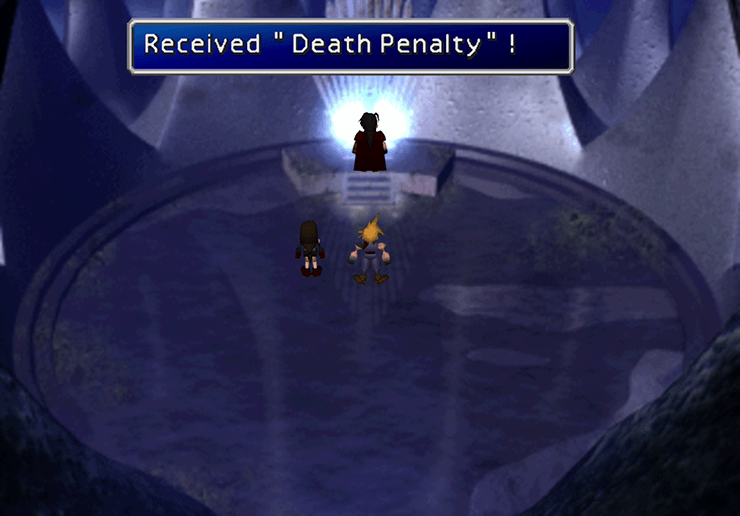 Death Penalty is Vincent's ultimate weapon in Final Fantasy VII. It can be obtained in the Lucrecia's Cave. The power of this gun increases with every enemy that Vincent defeats. With enough enemy kills it can even on hit some of the games hardest bosses. Of course, that will require a large amount of enemy kills.
Death Penalty certainly gets a lot of hate because of this mechanic. It can require a lot of strategy to get this gun powered up, as Vincent must be the one to deal the final blow.
However, there's no denying its potential here. Since all it takes is kills, this gun is actually quite reliable and powerful. It doesn't require anything extra or any other stipulations to perform at its best.
Mace of Zeus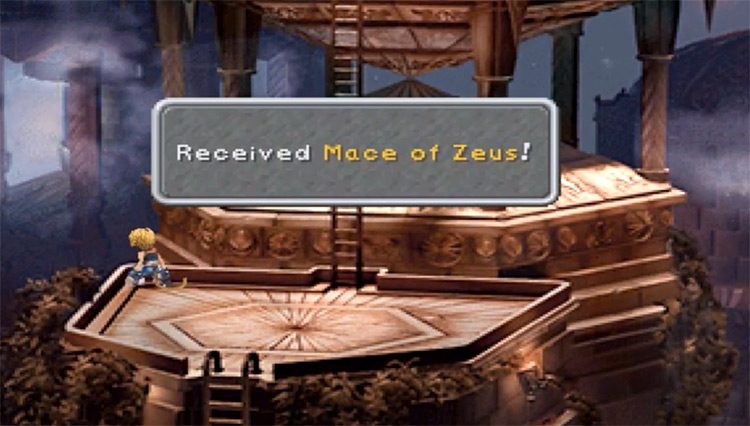 In Final Fantasy IX, the Mace of Zeus is Vivi's ultimate weapon. It is also the most powerful staff in the game. It will teach Vivi Doomsday.
Doomsday is the most powerful spell for Vivi. However, it does damage to everyone on the battlefield, including your party. On top of teach Doomsday, this weapon will inflict the Mini status if Vivi has the Add Status ability. This will render the target's physical attack useless and cut their magic power in half.
The Mace of Zeus can be found in Memoria. It is another reoccurring weapon in the Final Fantasy franchise, but is probably best represented with Vivi.
Conclusion
Final Fantasy is a series that offers a huge amount of weapons, most of which make appearances in multiple games. Each game usually has legendary weapons for each party member to obtain, powerful weapons hidden in the game, and powerful bosses that drop better gear.
The Ultima Weapon is always useful, but party member-specific weapons can be a wonderful addition to any collection as well. While most of these are hard to obtain, it is almost always worth the hard work it takes to acquire these weapons.
Personally, I enjoy the challenge of getting these legendary weapons and being able to use them in battle. It is one of the many things that make Final Fantasy the beloved RPG series that it is. Every time I start a new game or a replay, I'll make sure I am working towards some of these unique and powerful weapons.
Agree with the author? Couldn't disagree more and are frothing at the mouth to tell him? Leave a comment here, on Facebook or send an email and make sure to follow Never Ending Realm on Facebook, Twitter, and YouTube!