The following excerpt is from my upcoming review of the Final Fantasy XVI that will – apart from offering my perspective on the game – address certain complaints from a sizable section of our JRPG Group community who has trashed the game, needlessly, over aspects of Final Fantasy XVI that have never been much of a strength in the series.
 Yoshida, and Creative Business Unit III, crafted an experience in Final Fantasy XVI, that in my opinion, delivers a storyline, and audio/visual presentation on par with some of Sakaguchi's best work. 
Yes, in my opinion, Final Fantasy XVI is a worthy successor to Final Fantasy X (XI, and XIV were online entries, FFXII was great, but not really a Final Fantasy game, and XIII, and XV were pedestrian by most accounts). 
Final Fantasy at its Peak (FFVI-FFX)
 

Never Won a Game of the Year Award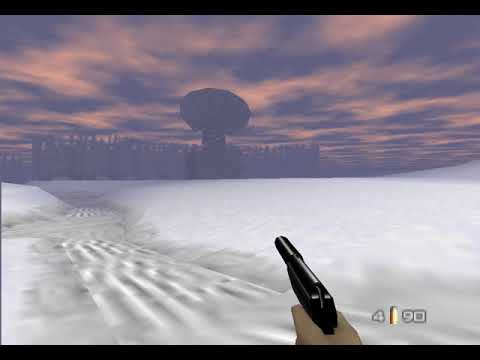 For starters, Final Fantasy XVI's failure to challenge Nintendo's The Legend of Zelda: Tears of the Kingdom in critical scoring, and therefore, GotY contender status, has been used by many critics on various forum boards to dismiss FFXVI as a 'failure'. Despite the fact that I predicted on previous articles that FFXVI had an uphill, if impossible, battle to unseat Tears of the Kingdom as the GotY, I myself fell into the trap of thinking that it maybe had a chance.
The aforementioned critics of the game – in their dissapointment – fail to take into account a very important fact that has haunted Final Fantasy since its inception. While this franchise has won "RPG of the Year" Awards with past  entries, the series was never able to earn the consensus global "game of the year" award, within any one year.
In that sense, Final Fantasy XVI doesn't break with the series' tradition. Final Fantasy VII, continues to be the series' most popular game, and back in 1997, it was the franchise's most earth shattering release. It remains the series' most important release to date, but even in 1997, the game would – in a majority of publications – lose gaming's most prestigious award to Nintendo's (and Rare's) Golden Eye.
Even when Final Fantasy was great, it was never quite the best game around for any given year. Take for example: Final Fantasy IX. The 9th entry, continues to be the best rated Metacritic entry in the franchise, and it did not win the Game of the Year award in 2000, despite holding a (series high) 94 Metacritic score. 
Final Fantasy always hovered around the top games of any given year, but rarely, if ever, the one game to rule them all.
Final Fantasy XVI's failure to match Tear of the Kingdom's 96 rating (FFXVI holds an 88 rating), does not necessarily mean that the game is not great, or not worthy of its Final Fantasy lineage, it only means that Zelda is the better game, which most would not argue with. 
However, Final Fantasy XVI does something better than Zelda, and that's Storytelling and Cinematic presentation. These two areas carry the day for Final Fantasy XVI, as they have carried the success of the series since the PS1 days. 
Final Fantasy always told a better tale than Zelda, and Final Fantasy XVI delivers on that area. 
Final Fantasy Delivered Ground Breaking Gameplay Moments with ATB, FFV's Job System, and FFVIII's Junction System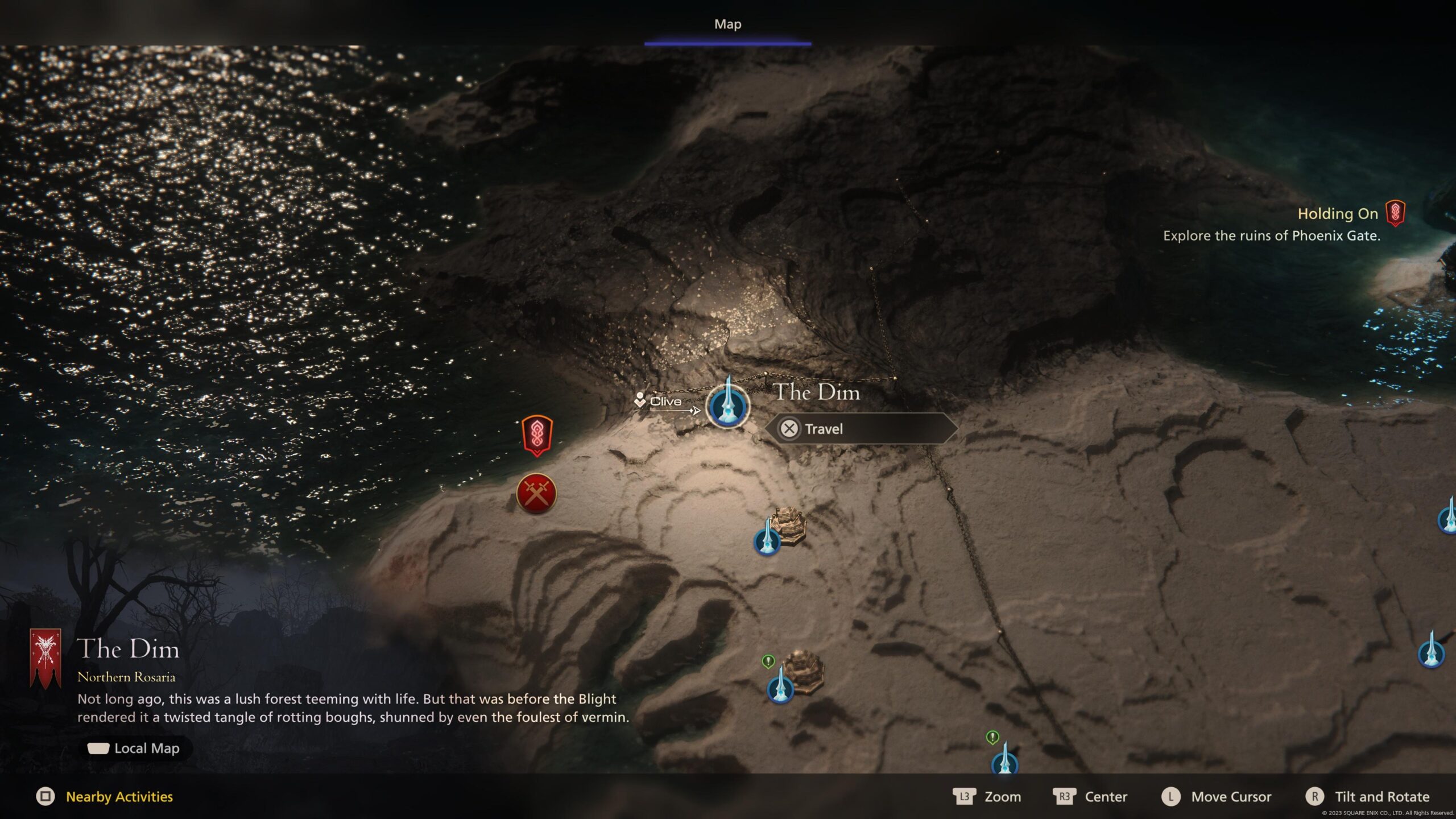 The other complaint about FFXVI deals with its linearity. Easy action oriented battles, and general lack of 'depth' in terms of Gameplay. Well, when was the last time that Final Fantasy delivered something 'ground breaking', or revolutionary in terms of gameplay? When? When was the last time that it wasn't a linear adventure? 
Off the top of my head, I can think of three instances in which the series offered something new within the realm of turn-based RPGs. The Job System in Final Fantasy V, might be an exception, maybe Dragon Quest did it before, but at least within the series it was a pretty big step.
You would have to go back to its introduction of the Active Time Battle system in 1992 (Final Fantasy IV). Perhaps, the aforementioned Job system in Final Fantasy V, and if you want to make a more recent case; its overly complex FFVIII Junction system. FFVIII's convoluted system continues to be one of the reasons why the game isn't as beloved as the other two PS1 entires.
Beyond this, Final Fantasy was always a more accessible RPG that built upon Dragon Quest's foundations. Unlike Zelda, to use a known example, Final Fantasy has never pushed the envelope forward in terms of gameplay, and game design innovation. 
What the series did, was push forward the envelope in storytelling and its presentation with CG video, and CG pre-rendered backgrounds with Final Fantasy VII.  Other than that, that game's Materia system offered incredible customization options with in the parameters of a turn-based combat system. 
It continues to be one of my favorite old JRPG systems, but it wasn't necessarily ground breaking, as the series had already dabbed into a complex Job System with FFV, and a more accessible Esper system in Final Fantasy VI. 
Why do I bring all of this to the forefront? Because Final Fantasy XVI delivers absolutely zero innovation to gaming as far as game design goes, but it could be argued that it pushes the envelope a bit in terms of storytelling, at least further than other modern JRPGs have. 
Final Fantasy XVI is a cinematic, heavy on story telling, tour de force of an adventure. And, is this not the primary reason why we played Final Fantasy games in the first place? 
Final Fantasy XVI rights the FF ship on that most important – storytelling – regard. It was never going to offer the challenge and depth of Souls/Borne combat, or even some the tougher bosses of the newest Zelda's, because Final Fantasy has, since its late SNES period, focused on Mainstream gamers, and on telling a grand storyline, above all else. 
Yes, FFXVI's combat is easy, but the game wants its players to enjoy its story, not break their controllers trying to figure out a way to beat every boss they encounter. Is this something that could improve in future entries? Yes, but Yoshida was working with a blank slate here.
Elden Ring built its gameplay on top of  a decade of Soulsborne games, in order to refine its combat while taking the franchise into an open world. The Legend of Zelda has been building upon 35 years of consistent great gameplay and design philosophies – perhaps only Super Mario can claim such an extensive period of consistency – to the point where Tears of the Kingdom is a much larger and different, yet familiar experience to say…Ocarina of Time, despite the many ground breaking design innovations integrated to the traditional Zelda formula. 
On that regard, Final Fantasy abandoned its roots after Sakaguchi left the franchise (after producing its first 10 entries), and it has never found a formula, or much of an identity since. Yoshida, or Yoshi-P, was tasked with rebooting this franchise on a template that the series can build itself on, and I believe Final Fantasy XVI has done that.
It brings the storyline (the franchise's most important element) to the forefront, and it does deliver an easy to pick up game, and a solid combat system that modernizes the series.
The days of turn based combat within a AAA game are over, at least for the foreseeable future. Final Fantasy is a AAA franchise, and it has abandoned turn based combat for good. The sooner old school purists can come to grips with this fact, the better that it will be for them. 
Could the game have a better battle system? Yes. Does the one – that it currently has – work for its intended, "move the story at a fast pace" purpose? Also, Yes!
If you want to nitpick, you can argue that Final Fantasy VI, VII, VIII, etc. Were some of the biggest RPGs that you could buy in their respective eras, in terms of content and depth of their combat systems. By contrast, in 2023, FFXVI is neither a large RPG, as games like Forbidden West, any Zelda, and maybe even the odd FFXV, offer more content, or a deep game in terms of its combat system.
You can 'mash' button your way to success in Final Fantasy XVI (with the occasional well timed R1 dodge), this is true, but honestly, the game's story is so good, that the possibility of getting stuck in a boss fight for a few hours would have taken away from the game's primary strength, which is its delivery of  a fast paced, and dramatic storyline.
Yoshi P understood this, and thus, Final Fantasy XVI is an easy game in a world where even the newest Zelda will kick your butt if you run into the wrong enemy without the proper preparation at hand. I don't see this as a weakness, FF – for the most part – has always been on the easy side of things.
Apart From Mario and Zelda…How Many 3 Decade Franchises Have Thrived This Long, or Even Survived?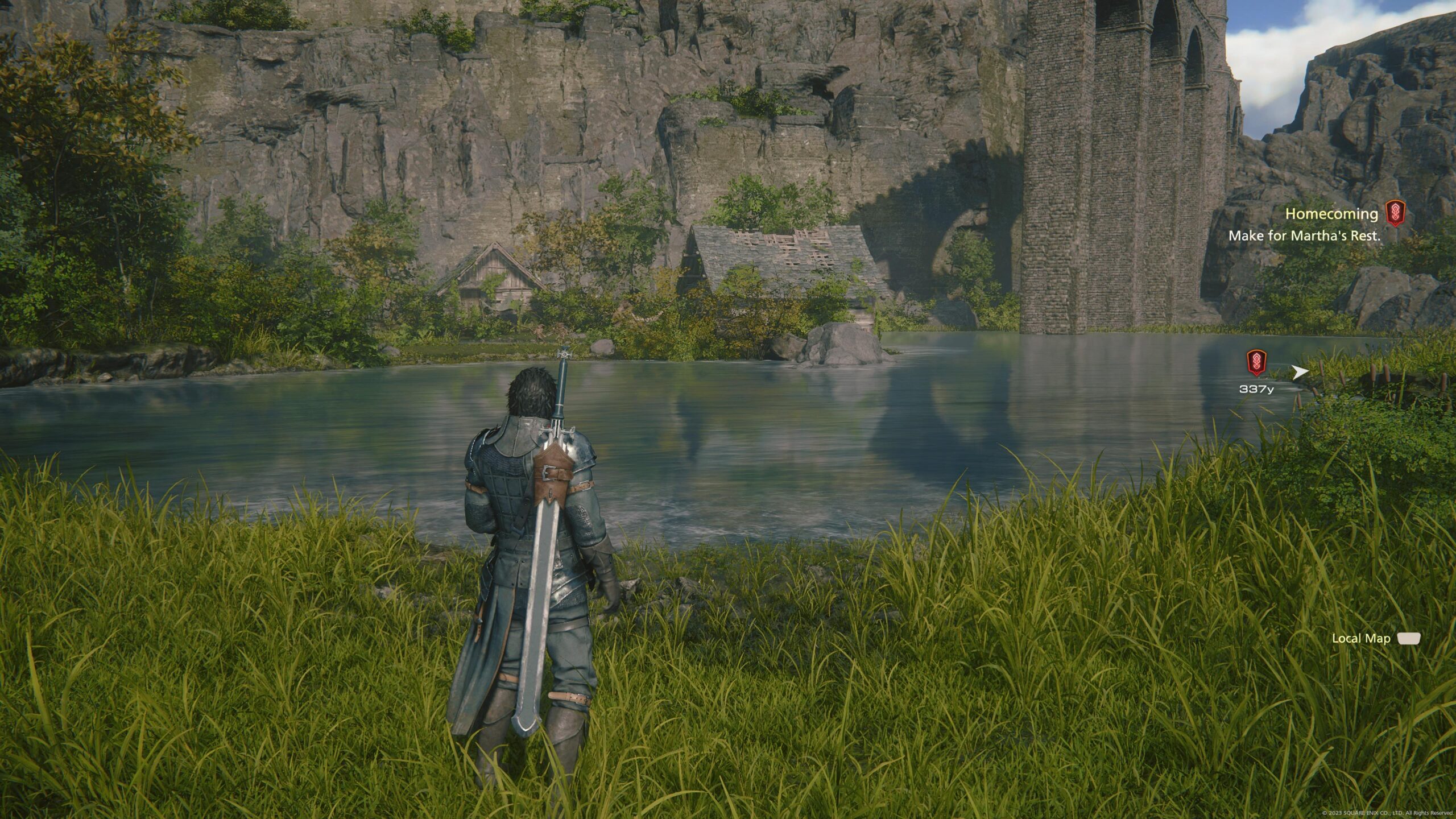 We all (especially the old heads) have unrealistic expectations for mainline single player Final Fantasies. I have been guilty of this myself. But in the grand scheme of things, Only Nintendo's Mario, and Zelda mainline games have sustained their excellence throughout the decades.
When was the last time Konami Delivered a AAA Castlevania game that was universally great? Even its once excellent Metal Gear Solid franchise took a dive after 5 entries. Heck, even Nintendo isn't infallible. Its Wii U Star Fox game was pedestrian, and we haven't heard form that series since. With developing teams consistently changing, and some key personnel leaving, retiring, or even dying. It is hard to keep a franchise afloat for 30 plus years.
In a way, it is impressive that Final Fantasy has survived this long, and that we have received a full blown AAA entry of the franchise in 2023. We should be thankful for that, and we should be more thankful that Yoshida and his team focused on delivering a strong storyline within the confines of Final Fantasy's tradition.
Think about the following: Most of the JRPG franchises that once competed for a piece of the RPG pie with Final Fantasy during its golden era, are dead.  Grandia, Suikoden, Chrono, and Breath of Fire are gone. Tales and Star Ocean have survived, but it could be argued that they are no longer "AAA", or cutting edge in terms of tech.
I am not saying Final Fantasy XVI is cutting edge, as the game looks like a cross gen title, and God of War: Ragnarok, and Forbidden West look much better in most technical aspects. But, even then,  FFXVI remains a top tier game in terms of look, and art direction. You can tell a lot of money was poured into the development of this latest entry.
Yes, the Game Plays Like a Linear Action/Adventure/RPG, But it is 2023, and This is What Sells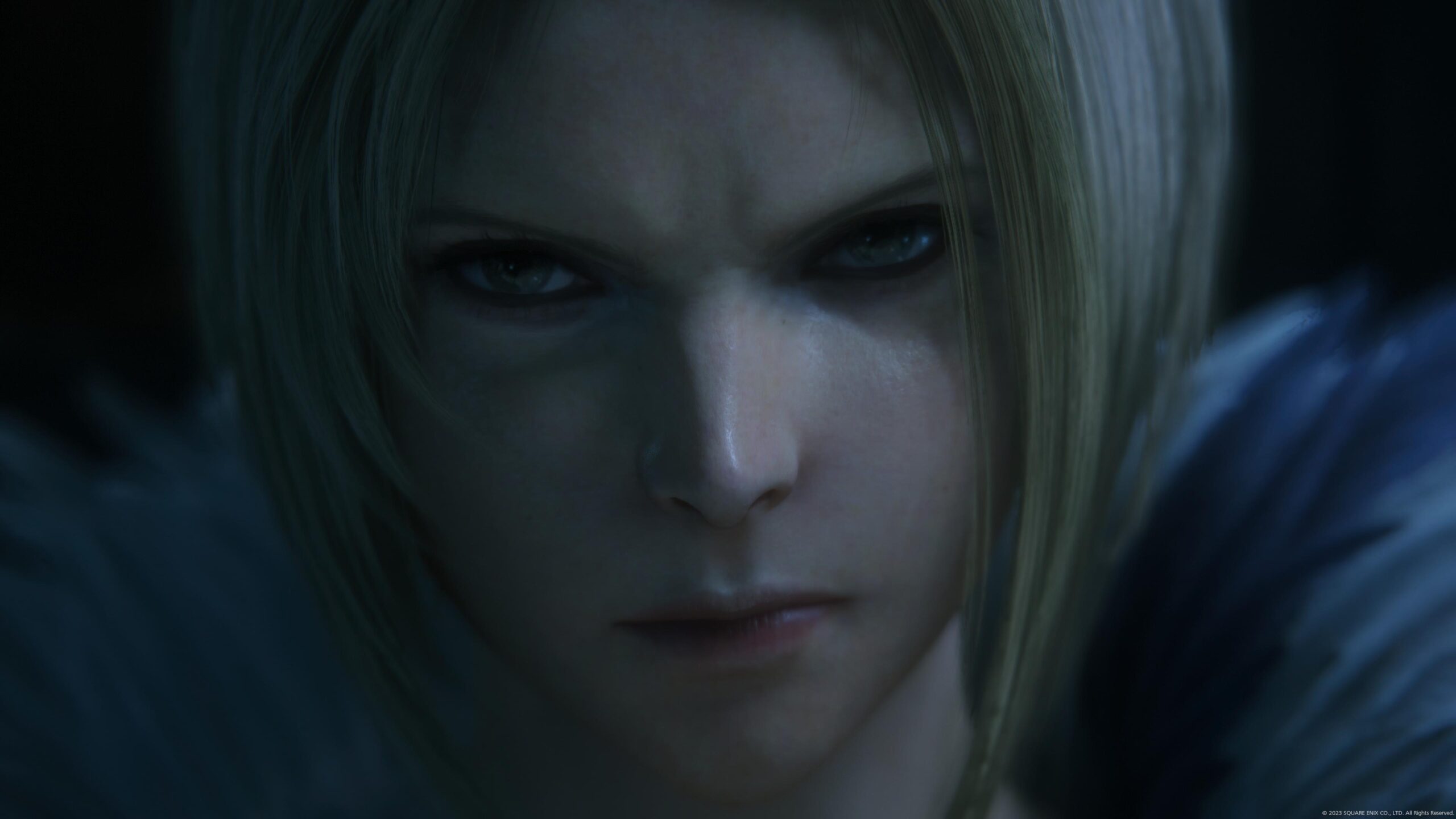 Technology changes, and perhaps, consequently, styles of play, and tastes change. What was once popular and mainstream, is now niche. Racing and Fighting Games sold millions of units back in the 1990s, and when was the last time the mainstream crowd got excited about a new 'Tekken" announcement? Turn-Based RPGs sold well in the 1990s, but in the last 5-6 years, apart from Dragon Quest XI…when was the last time the mainstream crowd salivated over the announcement of a turn based RPG?
Whether fans like it, or not, Final Fantasy has been a mainstream brand since 1997, and thus, it is bound to follow modern trends in order to remain relevant in sales. At the end of the day, Final Fantasy XVI tells a great story, looks great at times, and sounds amazing. The game is actually quite similar (in its linearity) to Final Fantasy X, which was the last "universally" liked entry in the series. We should be happy with that.
In my upcoming review I will dive into certain issues I had with the game, such as the game never fully embracing its new found maturity, and its profoundly linear design. But none of these issue should detract from the fact that the game is a very good entry within the series.
At the end of the day, FFXVI is the most enjoyable time that I have had with a Final Fantasy game since FFX. No, it is not better than Zelda, and maybe, Starfield will arrive a few months from now to set standards and take names, but if you just want an epic story; with memorable characters that keep you on the edge of your seat at every turn…then you can't do much better than Final Fantasy XVI.
Agree with the author? Couldn't disagree more and are frothing at the mouth to tell him? Leave a comment here, on Facebook or send an email and make sure to follow Never Ending Realm on Facebook, Twitter, and YouTube!