2004 was a star-studded year in gaming. The year is competitive with 1998 in terms of high-quality games. With this in mind, many great games missed the top ten listing. Games such as The Chronicles of Riddick: Escape from Butcher Bay, NFL 2K5, and Doom 3 all missed the cut. 
As always, we rarely consider games that only received reviews in the single digits (as it would be unfair to games that had a pool of 20+ reviews on their final GameRankings' average tally). Thus, World Soccer Winning Eleven 7 International was taken out of the list, opening the door for the #10 entry on the list.  
The other change on the list is Burnout 3: Takedown. Both the PlayStation 2 and the Xbox version made it to the list right next to each other. We took the Xbox version into consideration given the fact that it had more reviews (80 to 56) than the PS2 version even though it scored a bit lower in the final average.
10. Metal Gear Solid 3: Snake Eater (PlayStation 2) – 91.77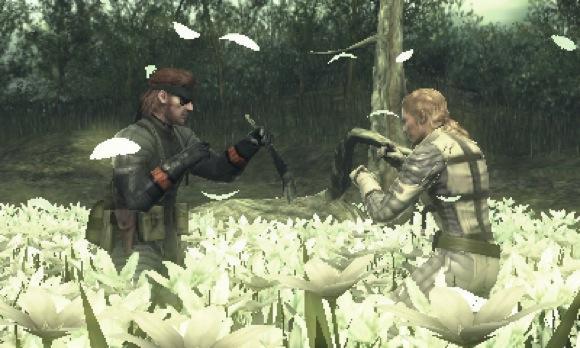 With Metal Gear Solid 3, Konami took the series away from the drab metallic corridors that permeated the previous two games and brought it into a 'lush' 1960's Vietnam-esque jungle setting. The game maintained its story telling style and humor.  
The new setting provides Snake with the opportunity to display different stealth skills such as camouflage, self-healing abilities, and a new hand to hand combat system. Hiding in tall grass and climbing trees was necessary for true concealment. In an era where PlayStation 2 games were not necessarily known for their 'lush' prowess, MGS3 proved to be a technical showcase for the system. 
Snake Eater was a commercial success with over 4 million units sold by 2010; however, those numbers were lower than the previous entry in the series. 
Many critics considered Metal Gear Solid 3 as the superior Metal Gear Solid game in the franchise at the time of its release. Some reviewers felt that the game featured a more cohesive storyline than the second entry. Because of this, they thought it was the more pleasing experience.  
Metal Gear Solid 3 would go on to win many awards, including best story and action game of the year in IGN's 2004 awards. 
9. Metroid Prime 2: Echoes (GameCube) – 91.87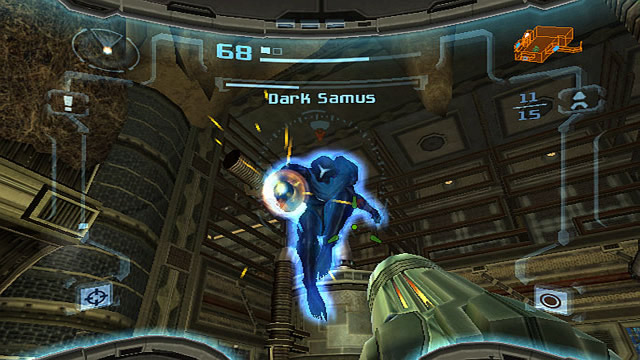 Owning a GameCube wasn't that bad. The system had plenty of third-party ports and Nintendo's usually strong first party line-up. Metroid Prime 2 is a sequel to what many consider to be the GameCube's finest moment in the original Metroid Prime.  
Metroid Prime: Echoes plays much like the original game, meaning that it is a first-person action-adventure set in an explorable open world. The game shared Metroid Prime's engine, exquisite visuals, and fast framerate.  
 Metroid Prime 2 introduced parallel dimensions and a multiplayer component to the franchise. The game allows for 4-Players to engage in combat through to the old, but golden, split screen set up.  
Critics loved the game. Many praised it as being just as good as its incredible predecessor. While some reviewers criticized the game's difficulty and slow-down at some points, the title managed to win IGN's and Electronic Gaming Monthly's GC game of the year award. 
Unfortunately, the game was not a huge seller with only 800,000 copies as of 2009.
8. World of Warcraft (PC) – 91.89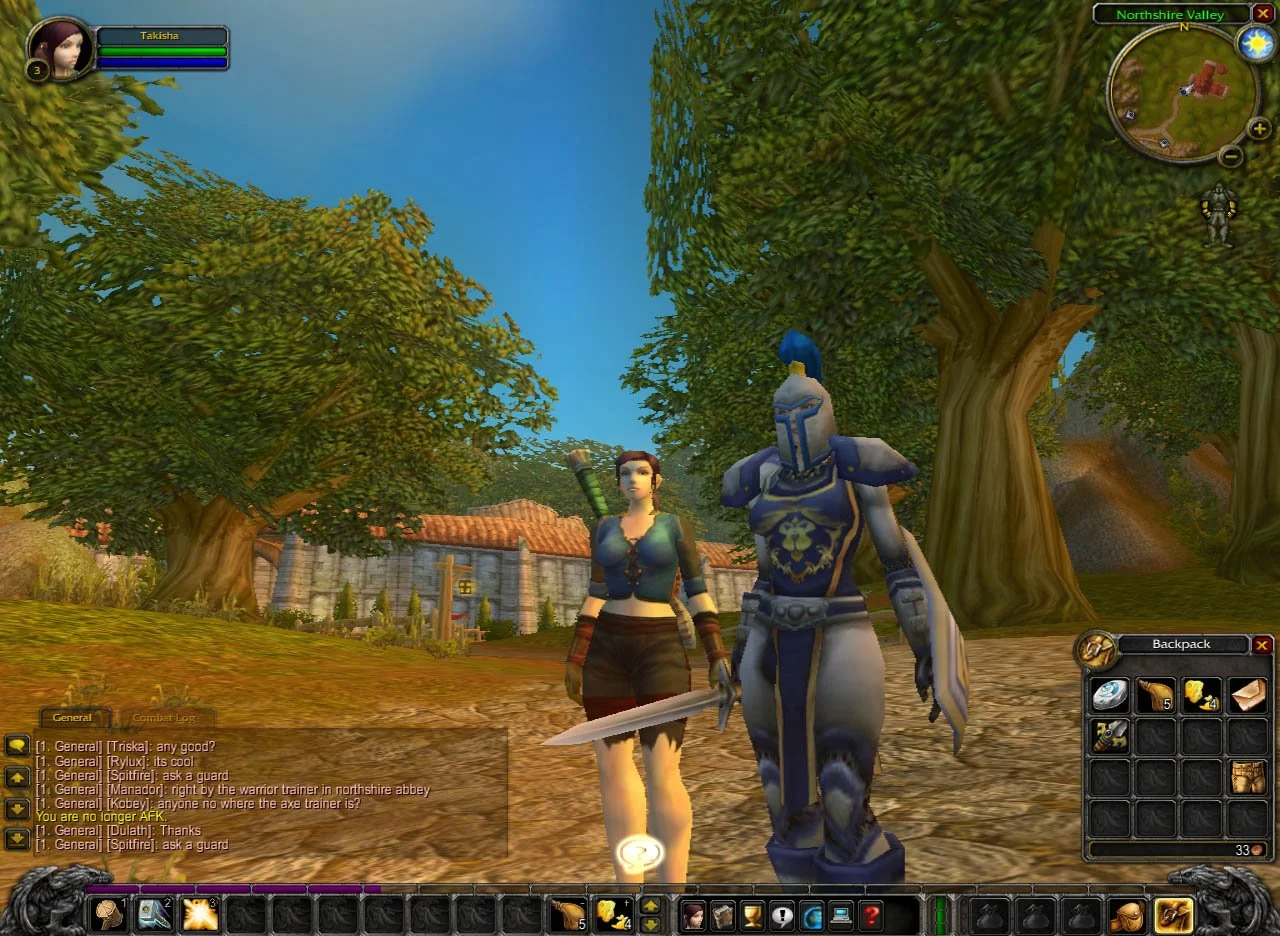 World of Warcraft is a massively multiplayer online role-playing game that takes place within the Warcraft universe. The game had players creating their own avatar in order to explore and conquer quests in an open world populated by NPCs and other player characters.  
Character progression (leveling up) is the game's main gameplay component to get more powerful within the game's world. It was hard to have been a gamer in the mid 2000s and not have heard of World of Warcraft. The game remains the most popular MMORPG of all time. Furthermore, with over 100 million registered accounts by 2014, it is safe to say that WoW was a cultural phenomenon within the PC gaming space.  
But what did the critics think of it? Critics felt that the game's excellent questing system removed the need for long (boring) grinding stretches typical of RPGs. The ability to explore the entire continent seamlessly (without loading screens) was also praised. 
Computer Games Magazine gave the game its PC game of the year award. WoW would also runaway with many awards in 2005's Spike TV Video Game Awards winning Best PC Game, Best RPG, Most Addictive Game, and Best Multiplayer Game categories.  
To this day, the game is generally regarded as one of the very best games of all time.  
7. Tom Clancy's Splinter Cell Pandora Tomorrow (Xbox) – 92.37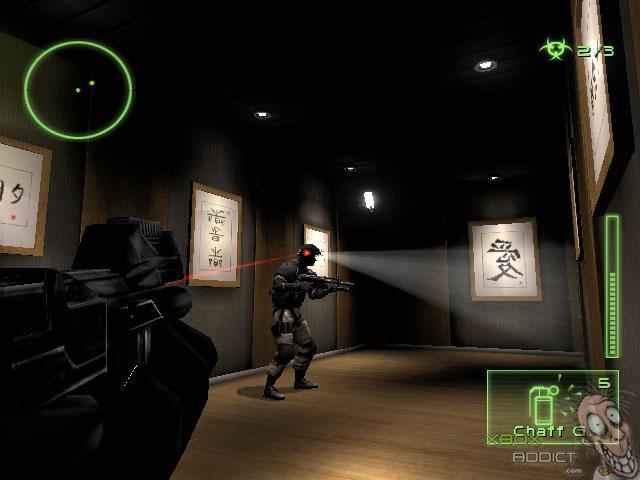 The original Splinter Cell was a great showcase for the Xbox console, and the same can be said for its sequel. While it received the customary PS2 and GC ports, it was the Xbox version which was the superior tech showcase. 
Because Splinter Cell was regarded as a very advanced stealth game, Pandora Tomorrow's gameplay remain largely unchanged from its predecessor. The game featured graphical refinements and an addictive multiplayer mode. 
Critics would once again praise the Xbox (and PC) versions of the game, claiming that the game featured one of the more impressive Xbox Live showings on the Xbox console.  
6. Ninja Gaiden (Xbox) – 92.54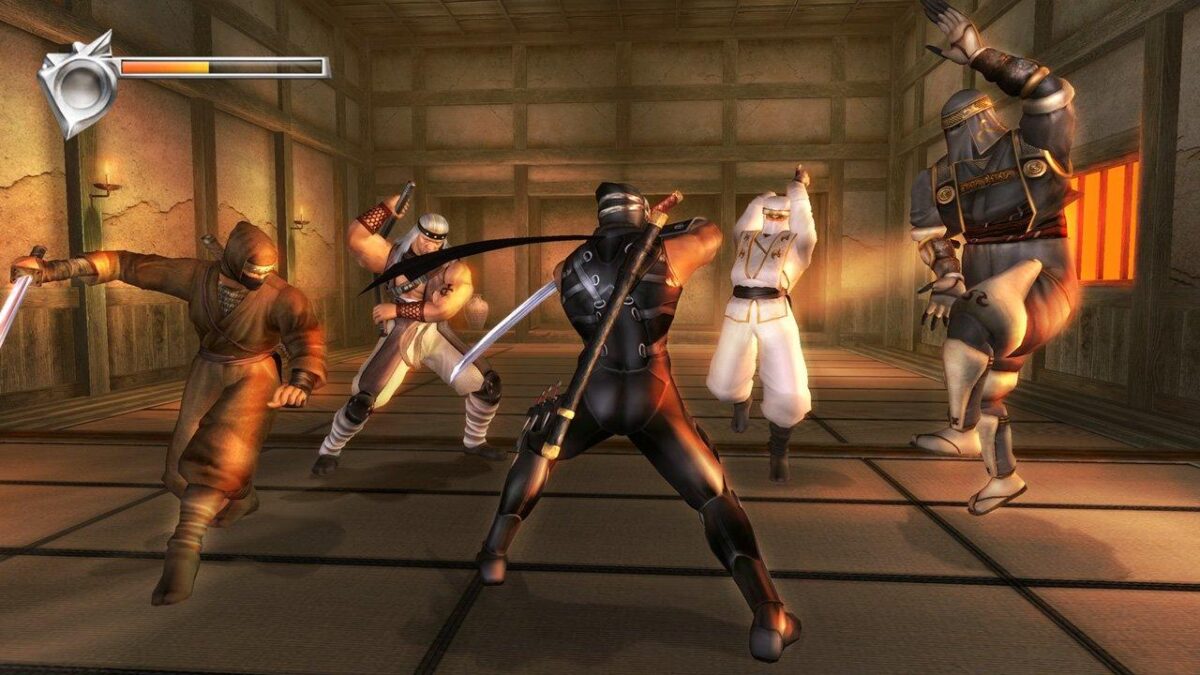 2004 was a momentous year for Xbox owners. Microsoft's powerhouse of a machine received quite a few titles that just weren't possible on the PlayStation 2 or the Nintendo GameCube. One of these titles was Ninja Gaiden.  
Ninja Gaiden had a 5-year development cycle in which Team Ninja focused on pleasing western audiences with a challenging, violent, and fast third-person action game. Consequently, the game sold well on the Western market, but flopped in Japan.  
The game is very Japanese in its design, featuring a hub world which connected to other levels. In addition, puzzle solving, key finding, and exploration were essential to making substantial progress throughout the game. In these instances, Ninja Gaiden was very The Legend of Zelda 'like.'  
Ninja Gaiden had a few contemporary rivals including God of War and Devil May Cry, but Ninja Gaiden required a much larger degree of skill to master, as those other games were easier to complete. 
The critic world (including our very own Mont Cessna) fell in love with Ninja Gaiden at first sight. The game looked amazing and ran at 60fps. It could be said that even after the PS3 and Xbox 360's arrival, Ninja Gaiden remained a very handsome looking game.  
Even though the Xbox had plenty of graphical showcases at the time, Ninja Gaiden was regarded as its very best upon its release. In some ways, Ninja Gaiden was Dark Souls before Dark Souls, but faster and, dare I say, more fun? Blasphemy! Some of you might be screaming right now, but in 2004 Ninja Gaiden was certainly more impressive than Dark Souls was in 2011.  
Ninja Gaiden was "an unmissable instant classic" according to Electronic Gaming Monthly magazine.  
5. Unreal Tournament 2004 (PC) – 92.57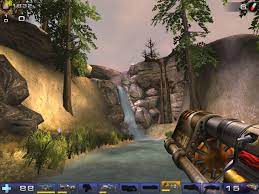 Unreal Tournament 2004, much like a traditional sports game, featured year to year upgrades from the 2003 iteration. This time, vehicles and large-scale combat were introduced to the online multiplayer fest. 
The game also included extensive 'mod' support which allowed users to create their own content such as character models, levels, and game modes. This feature turned what was already a robust and addictive online experience into something much more engaging and dynamic.  
Unreal Tournament 2004 continues to do well in all time ranking lists with GamesRadar ranking it as the 70th best game of all time in 2014.  
4. Burnout 3: Takedown (Xbox) – 93.06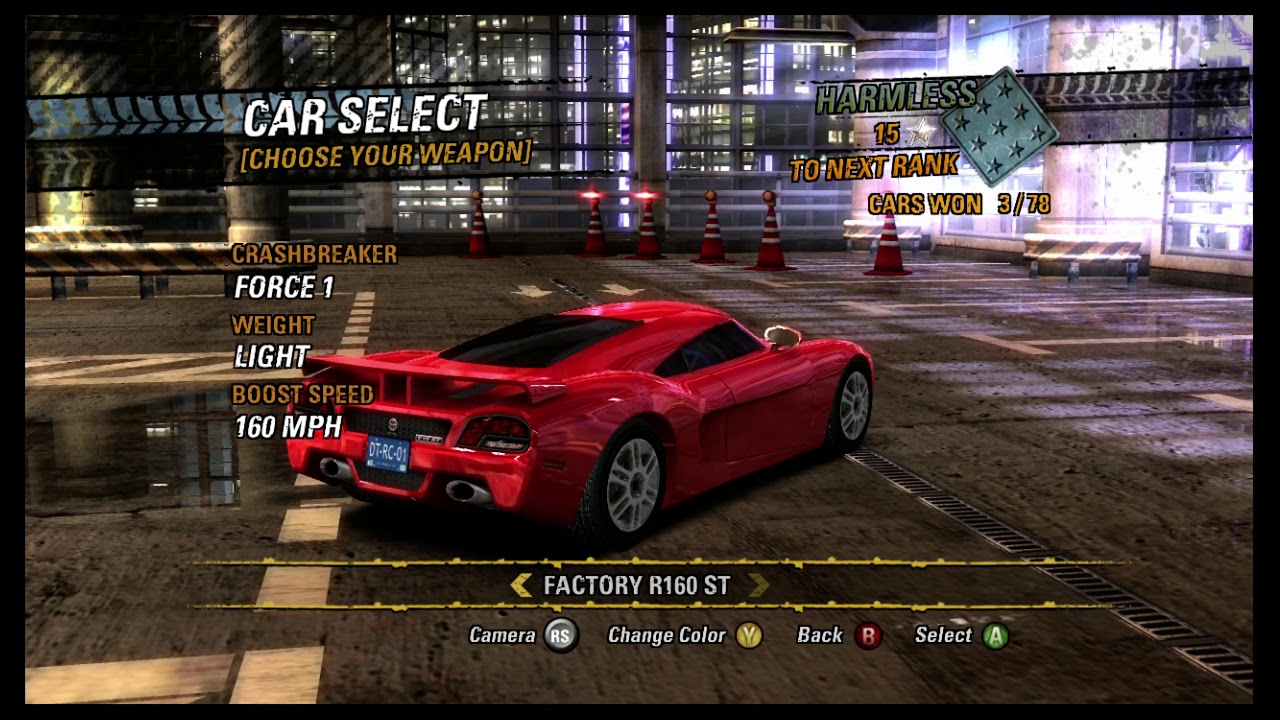 The 2000s were kind to arcade online racers. Burndown 3 was one of the best that money could buy in the middle part of the decade. Burnout 3 rewarded players for their reckless driving and aggressive behavior behind the virtual wheel.  
The game introduced the 'takedown' mechanic to the series rewarding racers who bumped and took down opposing players.  
Critically speaking, few racing games have been better received. Within the Metacritic space, the game holds the title as the best received Xbox racer ever. Critics praised the addictive nature of the races and even felt that the game was perfect, even for 'non-racing' enthusiasts. 
In an interesting note, GamesTM, notoriously known for being very strict in its game reviews (in terms of scoring), gave the game a perfect score.
3. Halo 2 (Xbox) – 94.57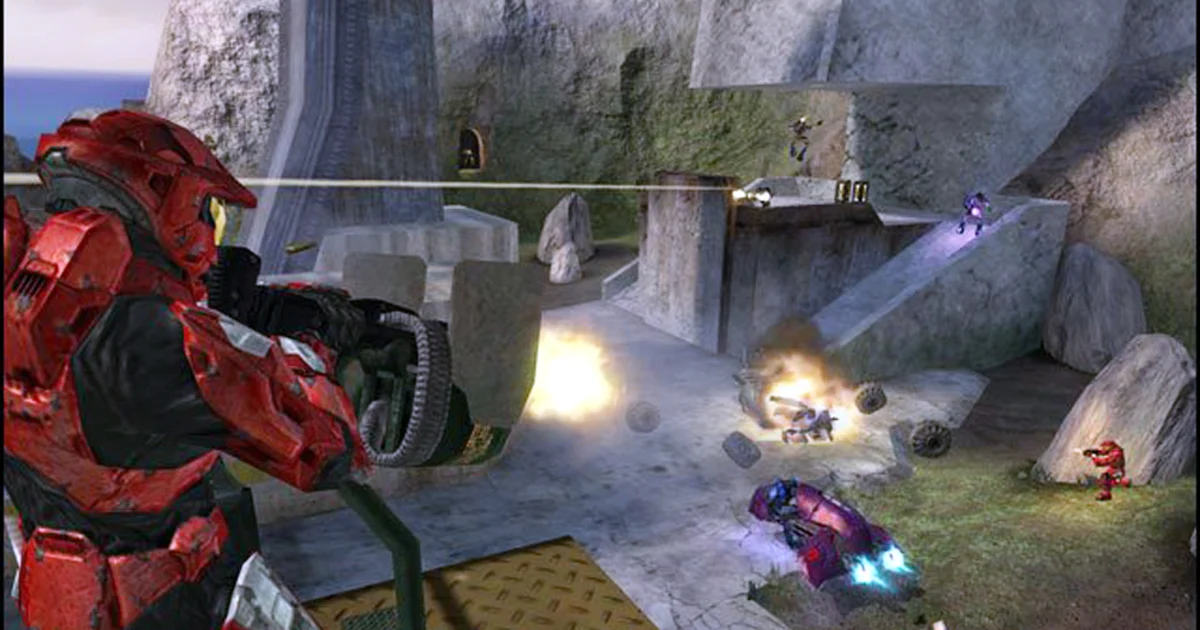 Halo: Combat Evolved built the Xbox. The game revolutionized first person shooters and multiplayer gaming. Halo 2 further expanded upon Combat Evolved's vision and delivered an extraordinary first-person shooting experience that was only possible on the Xbox hardware in the home console space. 
Bump mapping techniques made Halo 2 look almost a generation ahead of the previous title, and it made for an amazing single-player joy ride. It was also the most played Xbox Live game until Gears of War arrived a few years later on the Xbox 360.  
Despite the game's cliffhanger ending, critics received Halo 2 with high scores across the board. The biggest complaints levied against the game were its short campaign and somewhat complicated storyline.  
Halo 2 would go on to win the Interactive Achievement of Arts "Console Game of the Year" award, among others. Halo 2 is credited with creating the modern infrastructure of multiplayer online games and popularizing American eSports.  
2.

Grand Theft Auto: San Andreas (PlayStation 2) – 95.08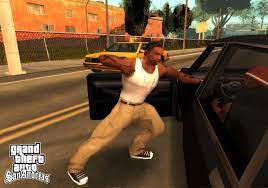 By this point, it should have become clear (if you have been reading our weekly GameRankings series) that GTA was the king of the 2000s. The impressive part about this series wasn't that its games sold millions upon millions of copies or that its early PS2 timed releases helped Sony to completely obliterate its competitors in terms of sales. The most amazing part about these titles is that they are some of the highest critically rated games of all time.  
The critics had loved GTA III and Vice City in all of their ports and conversions, but perhaps, the finest entry of all was San Andreas. Taking place in a 1990s Los Angeles setting, the game appealed to the hip hop culture of the day. Furthermore, the implications of its popularity were felt all across the gaming market.  
Grand Theft Auto: San Andreas sold a whooping 27.5 million copies by 2011 and is the PlayStation 2's all-time best seller.  
In terms of gameplay, the game mixed action-adventure, open world, and role-playing game elements to near perfection. Grand Theft Auto: San Andreas improved upon its predecessors' short comings by featuring a tighter control scheme that improved playability for gamers who wanted a more polished experience out of their GTA games.  
Apart from the game's protagonist being able to learn and improve a number of customizable skills, the game also finally allowed players to swim and dive underwater. 
Critics would fall for GTA and its huge open world with swiftness, with IGN proclaiming that GTA: San Andreas was the "defining piece of software for the PlayStation 2". The game would win many game of the year awards from different international publications and is regarded by some as the best GTA game to date 18 years later.  
1. Half-Life 2 (PC) – 95.48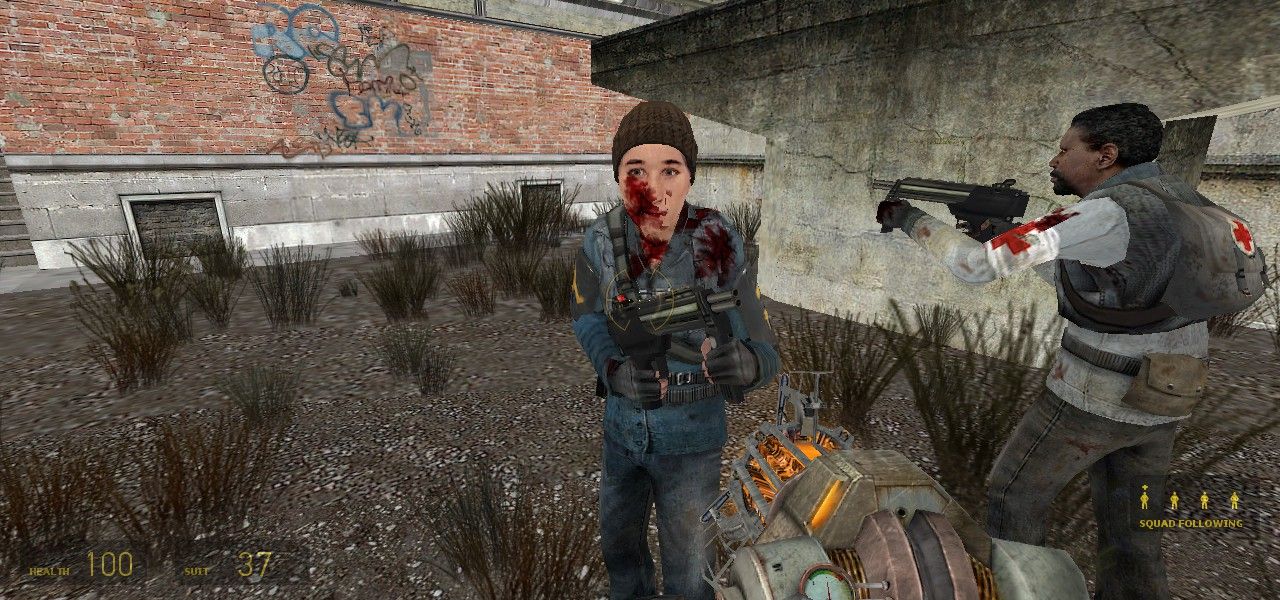 Physics. That was a big selling point when Valve talked about Half-Life 2 almost two decades ago. The game was a pioneer in the simulated physics world for video games. The game featured much improved visuals from its predecessor and puzzles powered by the Havok physics engine.  
While the game featured a much more compelling world to explore, linearity and strong storytelling remained at the core of the experience.  
Half-Life 2 was PC gaming's Ocarina of Time moment, a game that was polished and nearly perfect in every area. A title that critics struggled to find faults with and were forced to shower it with perfect scores.  
By 2011, Half-Life 2 had sold 12 million copies. This spoke volumes of its mainstream appeal. The game earned over 30 game of the year awards and is generally recognized as one of the very best games of all time across all platforms.