2008 was a great year for gaming. Big titles from major franchises such as Metal Gear Solid and Grand Theft Auto arrived on "new" console hardware. For the first time in years, a JRPG managed to break into the top ten best games of the year.  
The game of the year was GTA IV, and thus we were forced to eliminate one of its entries from the list (to avoid having the same game twice in it). We kept the PS3 version of the title in the list because it scored marginally higher than the Xbox 360 version. The opening allowed for our number 10 entry to sneak into the listing.  
10. Shin Megami Tensei: Persona 4 (PS2) – 92.28
Like the PlayStation before, the PlayStation 2 was a heaven for Japanese Role-Playing Game fans. The fact that a quality JRPG such as Persona 4 arrived on the PlayStation 2 as late as 2008 (8 years after the system launched) is proof of the console's magnificent staying power.  
Persona 4 was an instant critical hit. While not a massive sales success, the game was hailed by many one of the best JRPGs of the decade, and perhaps of all time. Critics praised the game's graphics, gameplay, and storyline. 
Persona 4 continues to do well in all time listings in various categories. In 2013, GamesRadar ranked the game at number 5 in a ranking listing the best video game stories ever. In 2015, it earned a #5 spot in USgamer's "15 best games since 2000" list.  
9. World of Warcraft: Wrath of the Lich King (PC) – 92.68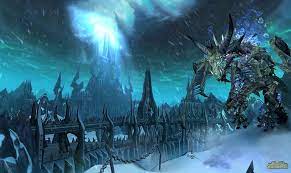 This expansion is the second one for World of Warcraft, and perhaps, its most popular. It sold 2.8 million copies during the first day, which was a record for a computer game at the time. The game added a lot of content to the robust WoW and a new continent which required players to have reached level 68 in order to advance through it. 
Critics would universally receive Wrath of the Lich King in a positive manner with Eurogamer giving the game a perfect 10/10 score. Reviewers were impressed by the expansion's attention to detail and improved solo play experience.  
8. Super Smash Bros. Brawl (Wii) – 92.84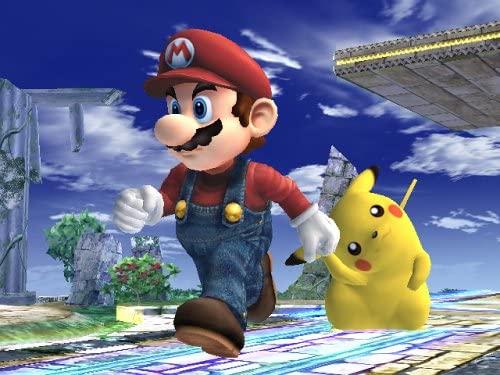 Super Smash Bros. Brawl is the third game in the popular Nintendo cross-over fighting game saga. The game was bigger and offered more options of play than the previous title. With sales of over 13 million units worldwide, SSBB is one of the most successful games on the Wii. 
Famitsu awarded the game with a perfect score, praising the fact that even though the game's core experience is found within its hectic four-player battle modes, SSBB's single player content is worth the price of entry alone.  
Super Smash Bros. Brawl did not win graphical awards as it was a slight upgrade over the previous GameCube's Melee in terms of visual fidelity, but that did not keep the game from winning GameSpot's Fighting Game of the Year of Award and from attaining a place as one of the best Nintendo games of all time.
7.

Fallout 3 (Xbox 360) – 92.85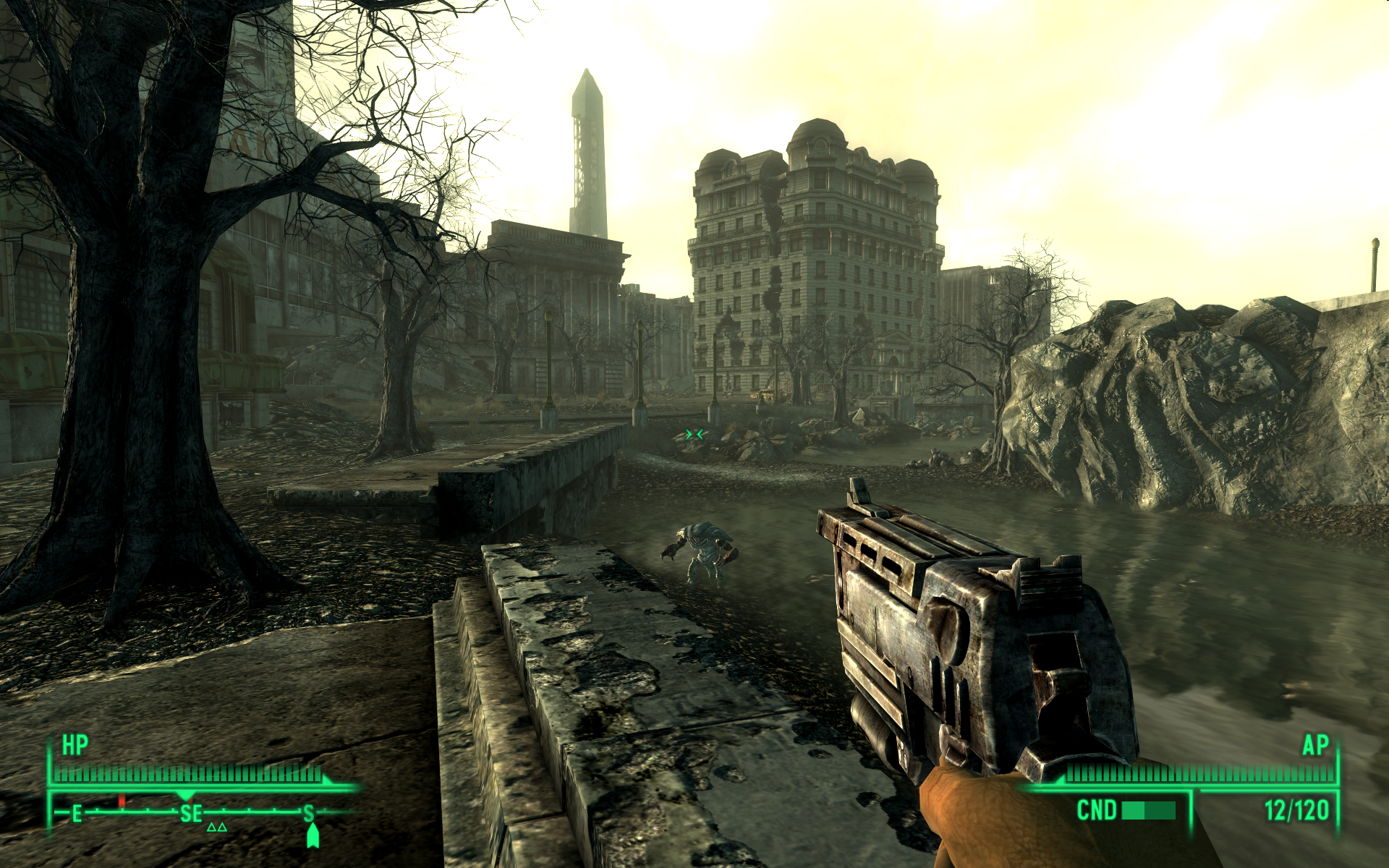 Fallout 3 is one of my favorite moments of the PS3/Xbox 360 era. The game was an incredible role-playing game taking place in an amazing open world set in a post-apocalyptic version of Washington D.C.  
Despite the game's lack of refinement as a first-person shooter, the V.A.T.S system which allowed players to slow down time and target certain enemy body parts made combat a fun venture. Fallout 3's premise and Bethesda's incredible job in fleshing out the series' full potential, paid off commercially. With over 15 million units sold, Fallout 3 outsold The Elder Scrolls IV: Oblivion. 
The game's positive critical reception also helped sales. Reviewers praised the game's atmosphere, open ended structure, and storyline. The game afforded players with certain critical decision storyline events that could change the course of the tale in certain scenarios.  
Fallout 3 won the Game Developers Choice Awards "Game of the Year" award in 2009. The game would also go on to win the same award from notable online publications such as IGN and GamesRadar.
6.

Gears of War 2 (Xbox 360) – 93.32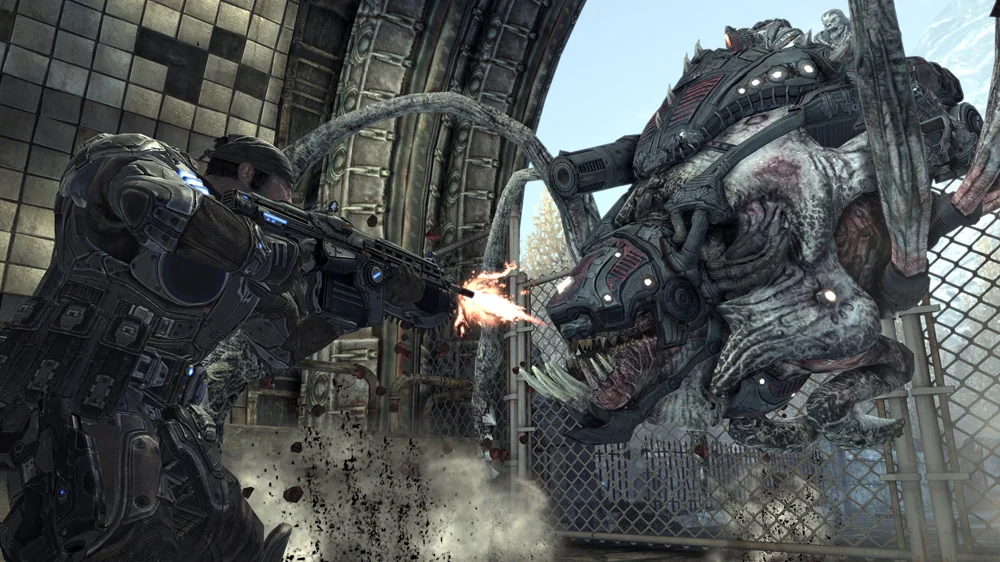 Gears of War was a seminal moment for the Xbox 360, and its sequel continued to showcase Microsoft's machine as worthy and a more developer friendly machine in comparison to its nearest rival, Sony's PlayStation 3. 
Gears of War 2 was bigger, prettier, and more epic than its predecessor. The game did not have the same level of shock value that the first game did two years earlier, but it was generally considered a proper refinement of the first game's third person cover and shoot formula. 
In terms of new modes, the game's Horde mode garnered universal acclaim from reviewers, and the game is generally considered as a superior experience to the original when it comes to storytelling and general technical polish. 
Gears of War 2 would win the Xbox 360 Game of the Year award in the 2008 Spike Video Game Awards.
5.

Metal Gear Solid 4: Guns of the Patriots (PS3) – 93.53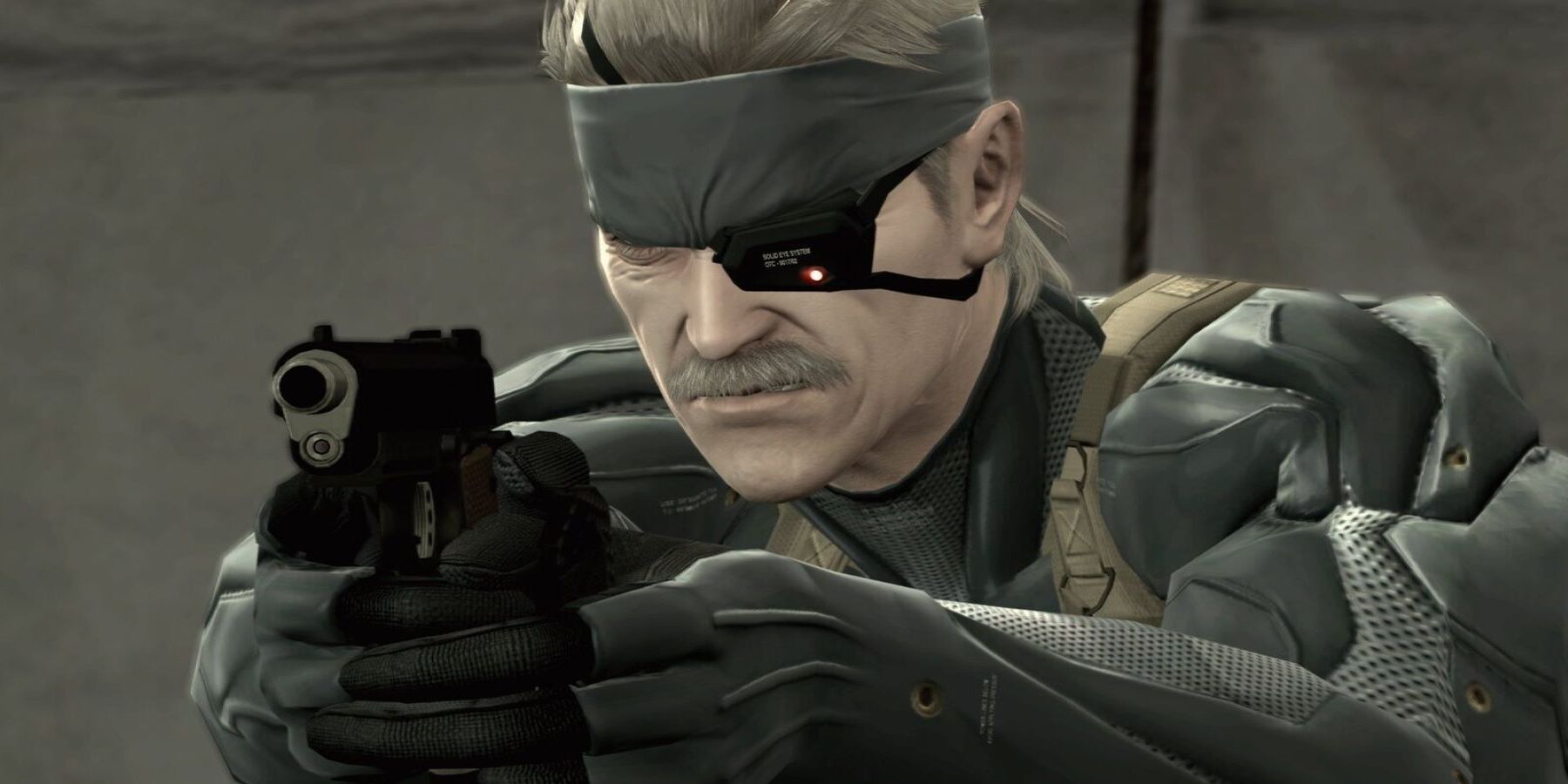 Metal Gear Solid had been a key franchise for Sony's consoles since 1998. Metal Gear Solid 4: Guns of the Patriots continued that tradition by giving the PlayStation 3 its first "must-have" killer app. With over 6 million units sold, the game was key in Sony's ability to eventually catch up and slightly surpass the Xbox 360's lifetime sales.  
Metal Gear Solid 4 was praised for its graphics, sound, storytelling, and general direction. GameSpot would famously claim that the game was "technically flawless", and it would give MGS4 its "Game of the Year" honors.
IGN would match GameSpot's praise for the game by giving it a 10/10 score. This positioned MGS4 as the 6th title (of only nine games) to have ever received perfect scores from both major online publications. For many fans of the series, Metal Gear Solid 4 was the franchise's last hurray.  
4. Bioshock (PS3) – 93.66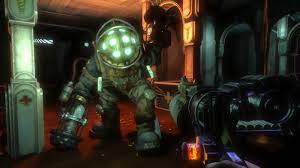 PlayStation 3 owners would have to wait a year (and few months) in order to experience the timed exclusive Xbox 360 classic, but the wait was well worth it.  
Even a year later, Bioshock remained a visual tour de force, only rivaled by MGS4 on the PlayStation 3. The game's incredible artistic design, sound, and storyline continued to impress critics everywhere, and thus game earned its spot on this list for the second time in two years.  
Quite simply, Bioshock is a first-person experience that is worthy of play even today 15 years after its debut.
3. World of Goo (Wii) – 94.04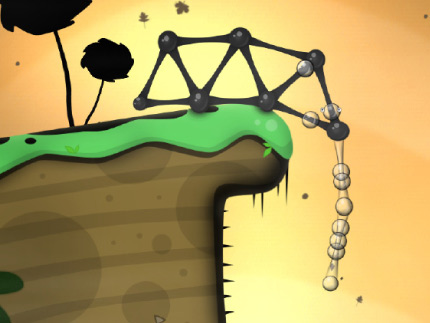 This entry will cause some controversy with some of our readers. The game is a puzzle indie title that has managed to out place big AAA hitters that were, in theory (and perhaps in practice), better games. That said, World of Goo has more than 20 reviews and that is enough for it to merit consideration here. 
As it stands, the game introduced the novel idea of creating large structures using balls of goo in order to traverse and complete its levels. Eurogamer called World of Goo "Physics' latest, purest, and most brilliant gift."  
Despite being an independent title, the game gained popularity thanks to its rave reviews, and it would go on to win awards in distinct categories for the year. World of Goo was also one of the earliest examples of how ingenious independent games could be successful, even in the face of massive multi-million-dollar AAA projects.  
2. LittleBigPlanet (PS3) – 94.75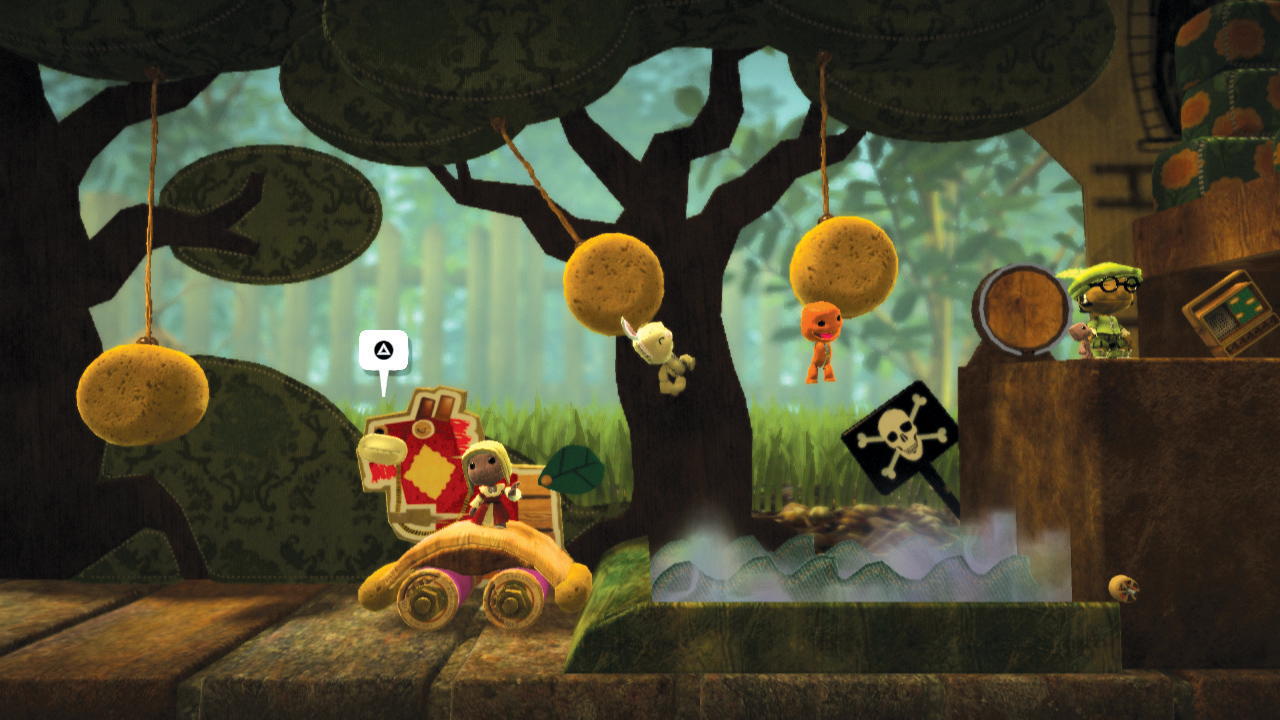 Like World of Goo, LittleBigPlanet wasn't necessarily considered a big AAA game even though it was published by Sony. However, LBP was a puzzle platformer which encouraged player created content and sharing of said content online.
As a console gamer, LittleBigPlanet might have been one of, if not, the earliest experience that I had with a game allowing me to create my own content (levels). The premise was brilliant, and the game's artistic direction kept it more than competitive against the juggernauts of its day. 
Critics praised the game as one of the "most incredible games ever made." With many praising its creation tools as a source of endless gameplay for players dedicated enough to take up the task of crafting their own levels. The game would go on to win the 2008 game of the year awards from publications like Gamepro and Eurogamer.
1. Grand Theft Auto IV (PS3) – 97.04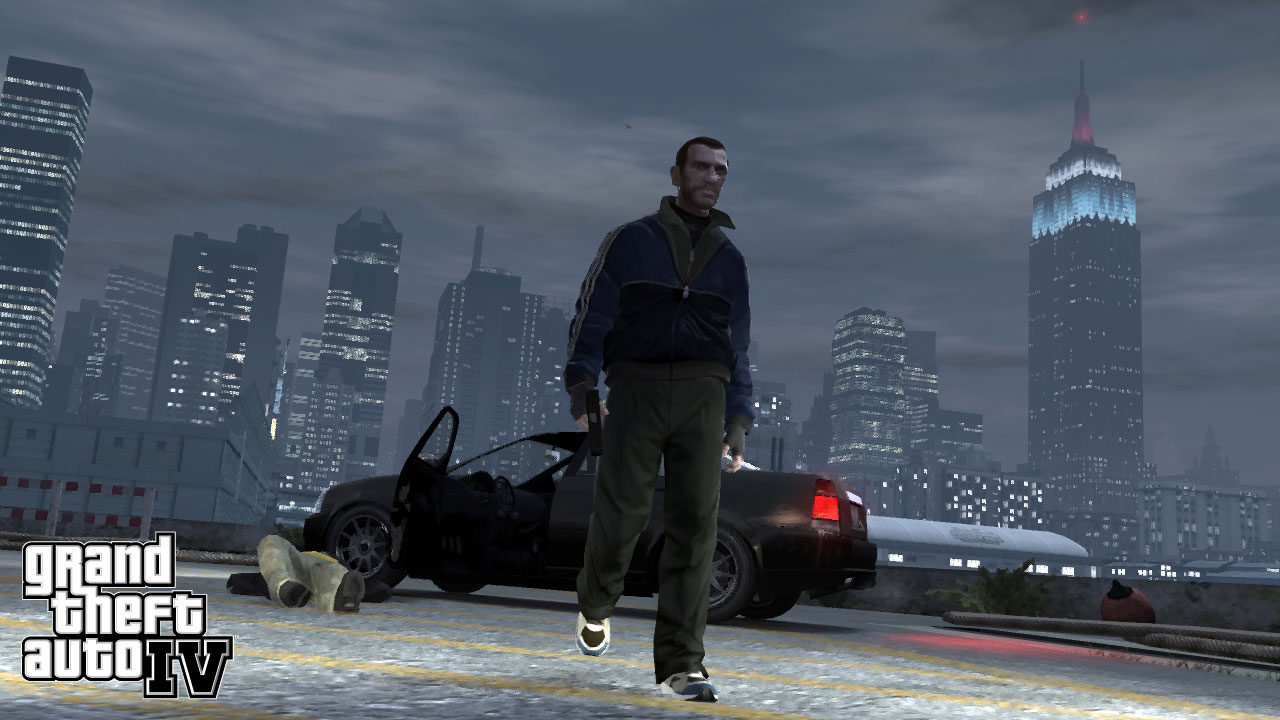 Alas, we have come to this. It seems that ever since its 3rd entry, the GTA series has been destined for both commercial and critical success of unprecedented proportions. Grand Theft Auto IV, despite its "IV" moniker, is actually the sixth main entry in the series. 
With a budget of over $100 million, GTA4 was one of the most expensive games ever made at the time, and it showed. Unlike previous GTA titles, GTA4 actually looked good. With 25 million units sold, it is also one of the most successful video game releases of all time.  
Critics were awe-struck by the GTA4's refinements over previous GTA games and its continued innovation in terms of pushing open game world technology forward. The game received massive praise for its darker story and for Niko (the lead) being better than any previous protagonist in the series.  
Combat, driving, and shooting mechanics were also tightened here. GTA4 not only looked miles better than previous games in the series, but also controlled better. Even the game's multiplayer mode was an excellent addition to the already 'Game of the Year' worthy single-player experience.  
In terms of awards, despite facing stiff competition from games such as Metal Gear Solid 4 and Gears of War 2, GTAIV was the big winner of 2008. It would go on to nab most 'Game of the Year' honors from different sources, and many other awards in several categories.  
Agree with the author? Couldn't disagree more and are frothing at the mouth to tell him? Leave a comment here, on Facebook or send an email and make sure to follow Never Ending Realm on Facebook, Twitter, and YouTube!
The Best Games of The 1990s Decade According to GameRankings
The Best Games of 1990 According to GameRankings
The Best Games of 1991 According to GameRankings
The Best Games of 1992 According to GameRankings
The Best Games of 1993 According to GameRankings
The Best Games of 1994 According to GameRankings 
The Best Games of 1995 According to Game Rankings
The Best Games of 1996 According to Game Rankings
The Best Games of 1997 According to Games Rankings
The Best Games of 1998 According to GameRankings
The Best Games of 1999 According to GameRankings
The Best Games of 2000 According to GameRankings
The Best Games of 2001 According to GameRankings
The Best Games of 2002 According to GameRankings
The Best Games of 2003 According to GameRankings
The Best Games of 2004 According to GameRankings
The Best Games of 2005 According to GameRankings
The Best Games of 2006 According to GameRankings
The Best Games of 2007 According to GameRankings