While the Xbox 360 arrived in 2005, its impressive next generation software did not hit stores until 2006. The year also saw the launch of the PlayStation 3 and Nintendo Wii, meaning a 'new' console generation had just begun.  
As usual, Sony's system had an awful launch lineup, and thus, none of its games made the top ten list. The best rated PS3 game for 2006 was Resistance: Fall of Man. That said, in terms of scoring we eliminated some entries as these had less than 10 reviews which would have made their inclusion on the list unfair to other games which had over 60 reviews taken into consideration for their average score.  
The games that were eliminated (for having less than 10 reviews) were Super K.O. Boxing (94.50 rating) and Out of the Park Baseball 2007.  
Apart from those omissions, two other titles were eliminated from contention because they had two entries on the list. We felt that it would be unfair (and somewhat boring) to have a single game take up two spots. These games were The Legend of Zelda: Twilight Princess (Game Cube version) and The Elder Scrolls: Oblivion (PC version).  
And now, without further ado, here are the ten best games of 2006 according to Game Rankings!
10. Tom Clancy's Ghost Recon Advanced Warfighter (Xbox 360) – 89.00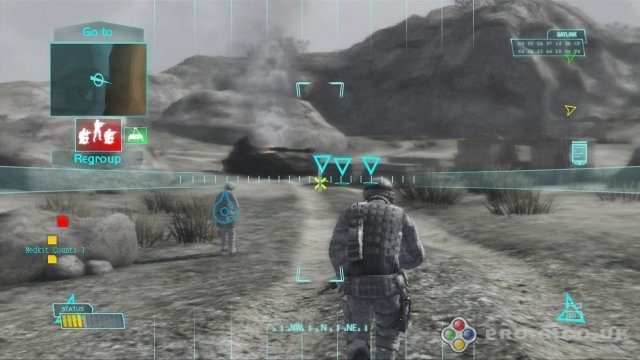 By this point in time the name "Tom Clancy's" was well known to gamers everywhere. The Splinter Cell game' s had been some of the most successful games of the previous generation. The franchise started the 'next generation' consoles with a bang in Advanced Warfighter.  
The game was a tactical shooter played from a 3rd or 1st person viewpoint. You couldn't go into the missions "guns blazing" and expect to succeed. The bulk of the game's combat was left up to the player, but to win, one had to employ strategic planning and utilize cover. This was the game to play if you wanted to live out your Navy Seal, Elite Military Squad fantasies. 
TCGRAW was praised for its awesome visuals, atmosphere, and realistic storyline. The game was a technical showcase on the Xbox 360 hardware, but it faltered critically on other platforms.
9. Tom Clancy's Rainbow Six Vegas (Xbox 360) – 89.39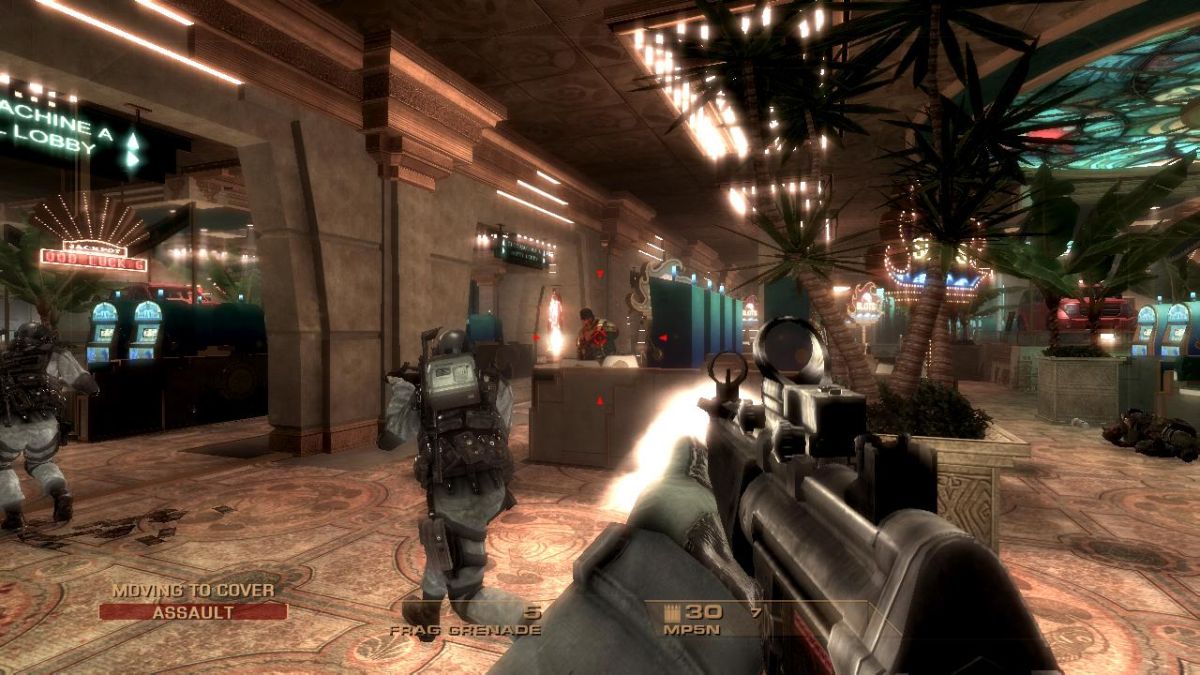 Ubisoft was very busy in 2006 with its Tom Clancy batch of games. Rainbow six was a tactical shooter (first person) that, like Advanced Warfighter, earned incredible critical praise.  
The shooter gained immediate praise for its next gen visuals, tactical gameplay, and multiplayer modes. Rainbow Six Vegas would go on to win numerous "Game of the Year" awards in different categories such as 'Best First-Person Shooter' and 'Best Online Game'.  
8. Final Fantasy XII (PlayStation 2) – 90.77

Even as late as 2006, the PlayStation 2 kept receiving big time titles. Final Fantasy XII was a big title in those days. It was the first mainline single-player Final Fantasy title of the post-Sakaguchi FF era, and it is probably the best in the series (post FFX).  
Final Fantasy XII introduced a different turn-based system and played more like a single player MMORPG than an older Final Fantasy. The game featured the typical top of the line audio/visual presentation that series was known for. By November 2009, the game had sold over 6 million units, which was an impressive number for a late gen PlayStation 2 game.
The critics loved Final Fantasy XII. The game was only one of six games in Famitsu's history to receive a perfect score. Western reviewers praised the game as well for its visuals and fresh gameplay. Some felt that the Gambit system was too complex for new JRPG fans, and that the game's soundtrack was the weakest of Final Fantasy games.  
7. Guitar Hero II (PlayStation 2) – 92.07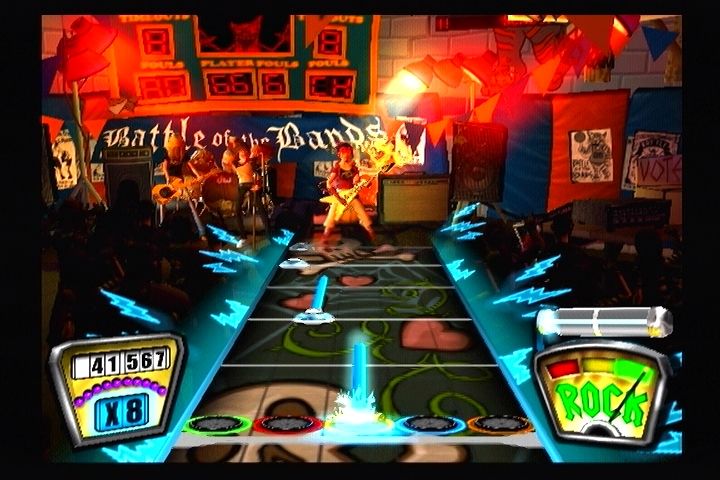 Guitar Hero II was a rhythm music video game sequel to the original Guitar Hero, which was released a year earlier. Guitar Hero II expanded on the first game by adding new note combinations and modes. Within a year of its release, the game managed to sell over 3.1 million units. 
With over popular licensed songs, many which were specifically re-recorded for the game experience, the game offered the ultimate musical fest for music lovers.  
Critics praised the game for its gameplay and new multiplayer modes. Others complained that some of the track's covers were of average quality and that the DLC on the Xbox 360 version was too pricey.  
6.

Okami (PlayStation 2) – 92.65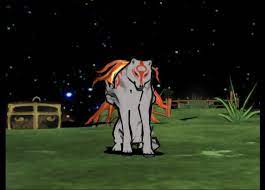 Okami was a PlayStation 2 sleeper hit and a serious competitor to the much more popular The Legend of Zelda series. It's director Hideki Kamiya expressed that the game's overall design was heavily influenced by Nintendo's action-role playing game series. 
Despite its clear 'Zelda' influence, Okami did great with critics thanks to its originality in terms of visual style and the game's overall personality. Eurogamer gave the game a 10/10 score, claiming that it had obvious flaws. The fact that the game maintained a high standard of quality during its 50-60 hour playthrough, earned the game many awards as well.  
Several game outlets praised Okami as the 'Best PS2 Game" of the year. Even today, some critics continue to rank the game as one of the best 5-10 games of all time on Sony's most popular home console.  
5. Metal Gear Solid 3: Subsistence (PlayStation 2) – 92.97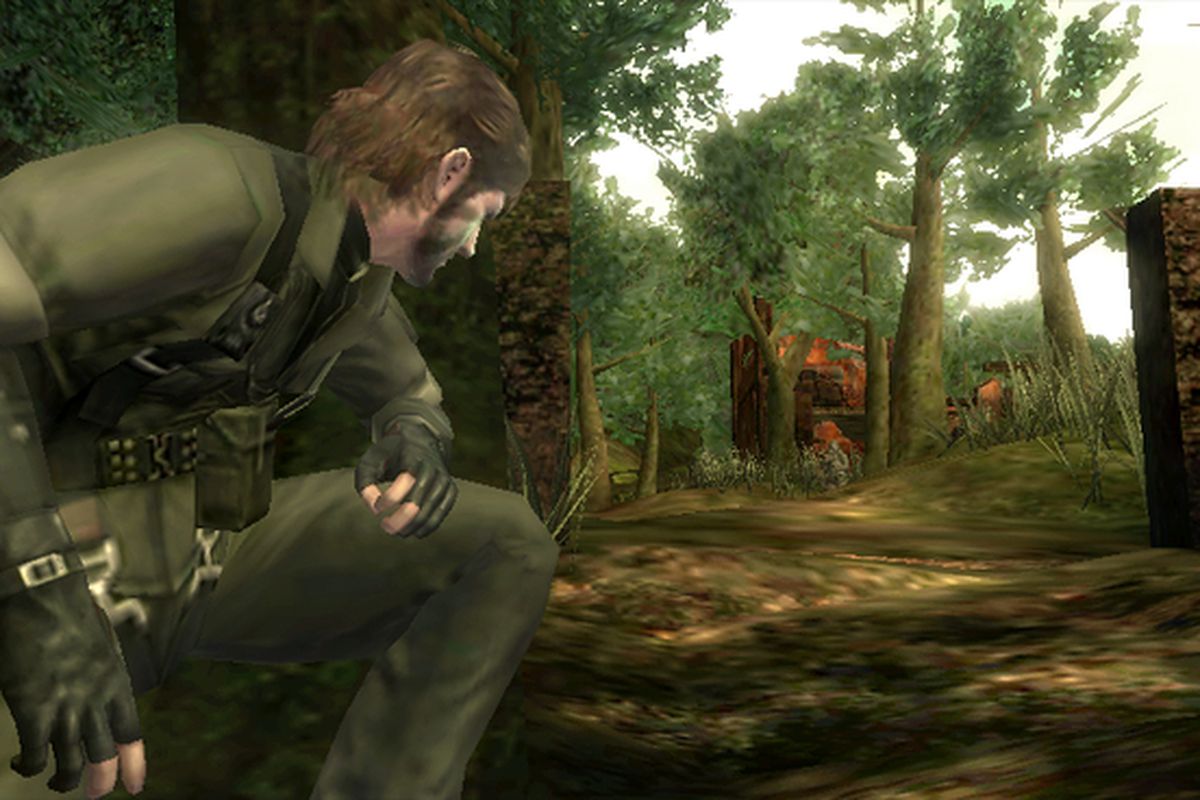 Subsistence is Metal Gear Solid 3, but with a better 3rd person camera that allows you to get close to the action (as opposed to the outdated top-down view). It made all the difference in the world in what already was an excellent game.  
Exclusive content, like the Snake vs Monkeys mini game and Metal Gear Solid Online, made this version the one to get if you wanted a copy of Snake Eater on the PlayStation 2.  
Metal Gear Solid 3 might be the best Metal Gear game of all time, and Subsistence is an enhanced version of that great game.
4. The Elder Scrolls IV: Oblivion (Xbox 360) – 93.85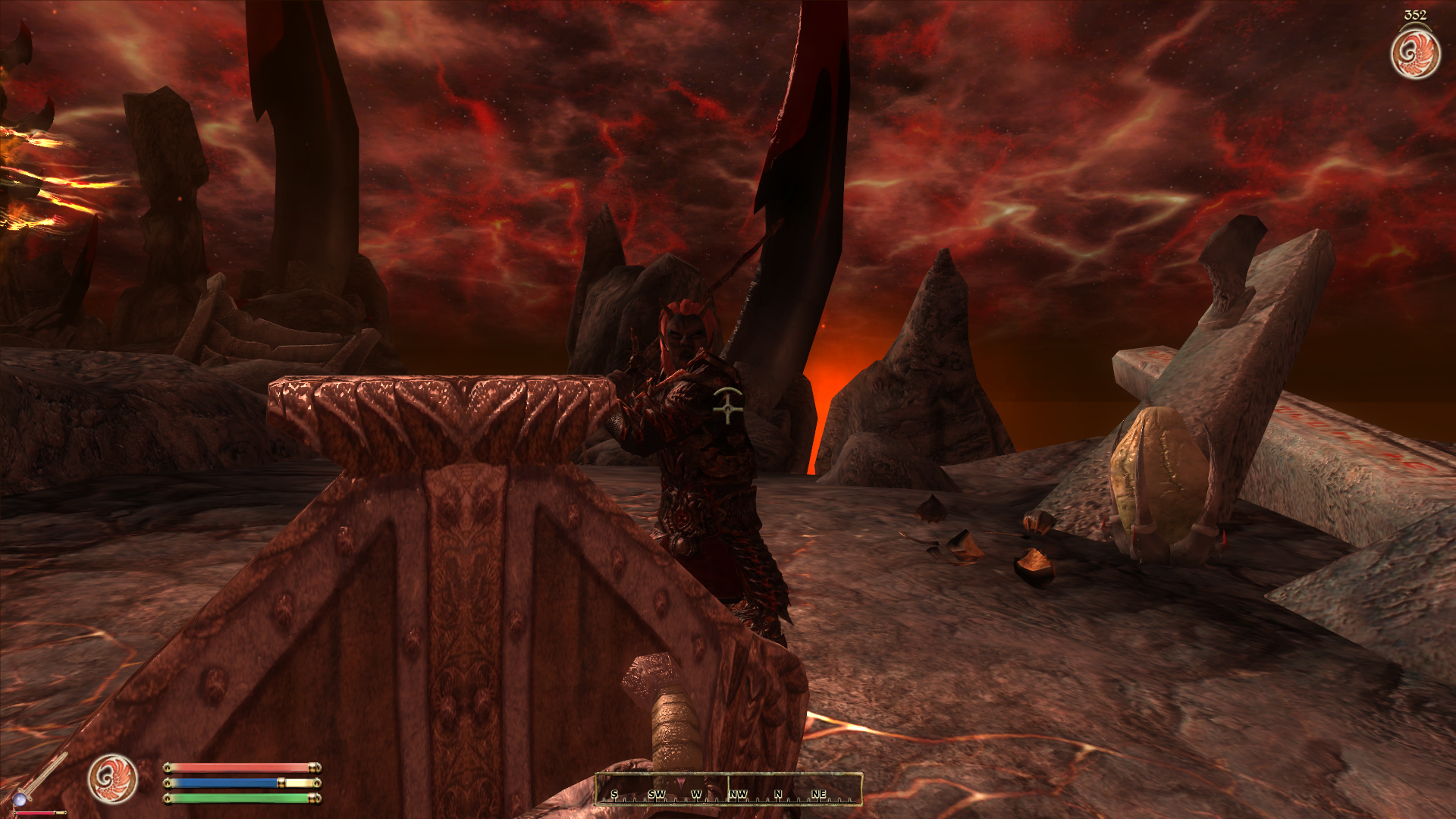 The Elder Scrolls IV: Oblivion was a seminal moment for gaming and the new generation of consoles. I remember watching a friend play a brand-new copy of the game on his Xbox 360 and thinking that I had never seen a game that was as beautiful, as large, and as lush. 
Oblivion was the type of game that you bought a new console for. It was impossible for the game to have existed on previous generation hardware. Even the mighty Xbox would have struggled in delivering a playable version of the game.  
The game went on to sell a modest 3.5 million copies by 2011 (Skyrim was the game that really broke through for the series), but critics rated the game with high scores.  
Reviewers of the era were impressed by Oblivion's expansive world and schedule driven NPCs. It was a game that could have immerse non-RPG fans into its world because it did too many things that the genre and gaming itself had not seen up to that point in time. 
The game was, like many Bethesda titles, an unpolished beast, and that was the only thing that kept it from getting 10s across the board.  
3. Company of Heroes (PC) – 93.93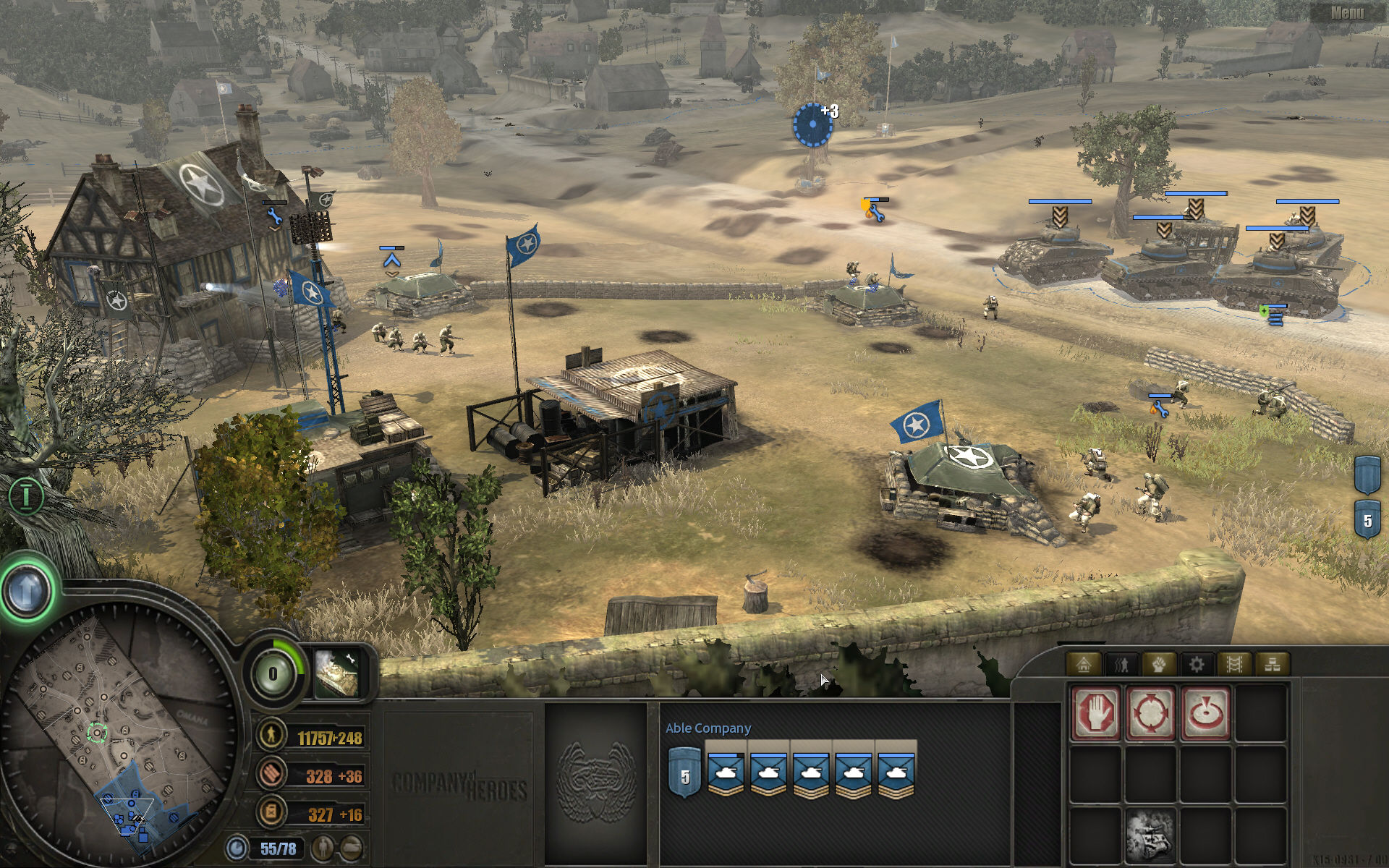 This real time strategy game is the only PC entry on the list. Set in World War II, Company of Heroes is one of the best games that can be played that takes place in the war.  
The game was praised for its single player and multiplayer modes. The game is designed around a team-based experience. The game's AI for Vehicles was criticized for being less than "smart," but in regards to the overall experience, Company of Heroes was a brilliant strategy game. It continues to rate well in all-time great game lists.  
2. Gears of Wars (Xbox 360) – 93.97

In my opinion, Gears of War was the first mind-blowing experience of the PS3/Xbox 360 era. It was the era's Super Mario 64/Halo moment. Gears of War looked so good that it raised the standard of what I expected from the new consoles moving forward.  
Gears gave the Xbox 360 an early lead over the PlayStation 3 whose Resistance launch title was made to look like a previous generation game by comparison. I can't say enough good things about Gears of War's graphics. No early generation title on newer consoles has impressed me as much since.   
Gears of War was not all about its extraordinary audio/visual presentation, the game played like a champ as well. The cover mechanic was truly revolutionary at the time. Engaging multiple opponents required smart of use of cover and flanking tactics to succeed. Gears of War offered the precision shooting of a first person game with an over the shoulder third-person camera.  
It was also one of the greatest split screen coop masterpieces ever made. The game itself was designed around two people playing through its levels.
Gears of War would win many 'game of the year' awards, including GameSpot's highest honors for 2006. Gears of War would also win one of gaming's most prestigious award with game of the year honors at the Interactive Achievement Awards (now known as the D.I.C.E awards).
1. The Legend of Zelda Twilight Princess (Wii) – 94.58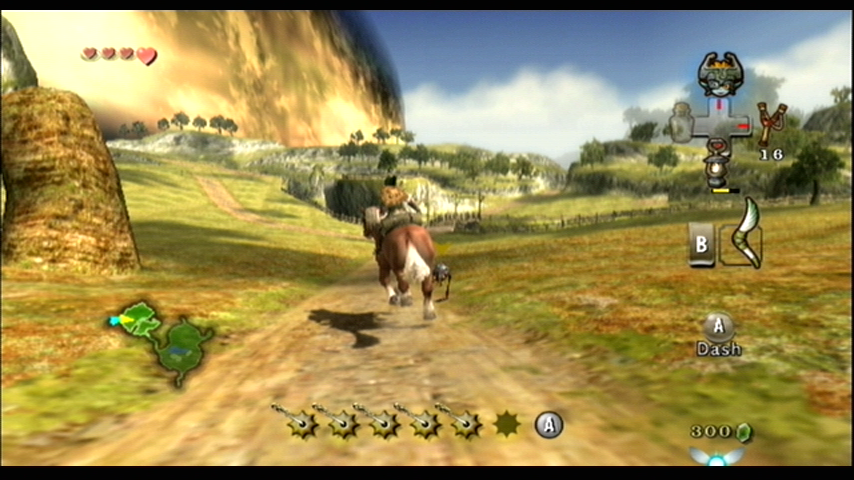 The Legend of Zelda: Twilight Princess was one of the most anticipated Zelda titles of all time. Its original trailer reveal sent many a grown many into tears of excitement and nostalgia. The game's release was met with widespread acclaim.  
My personal experience with the game was magical. To put it mildly, Oblivion sat on the shelf collecting dust while I roamed Hyrule for dozens, if not hundreds, of hours in search of adventure. The critics felt the same way as I did. 
Twilight Princess received perfect scores from reputable publications such as Electronic Gaming Monthly, Game Informer, and the Washington Post. The Wii U's launch cross gen killer game was the true sequel to the N64 Zeldas in terms of chronological order and its darker more 'realistic' visual style.